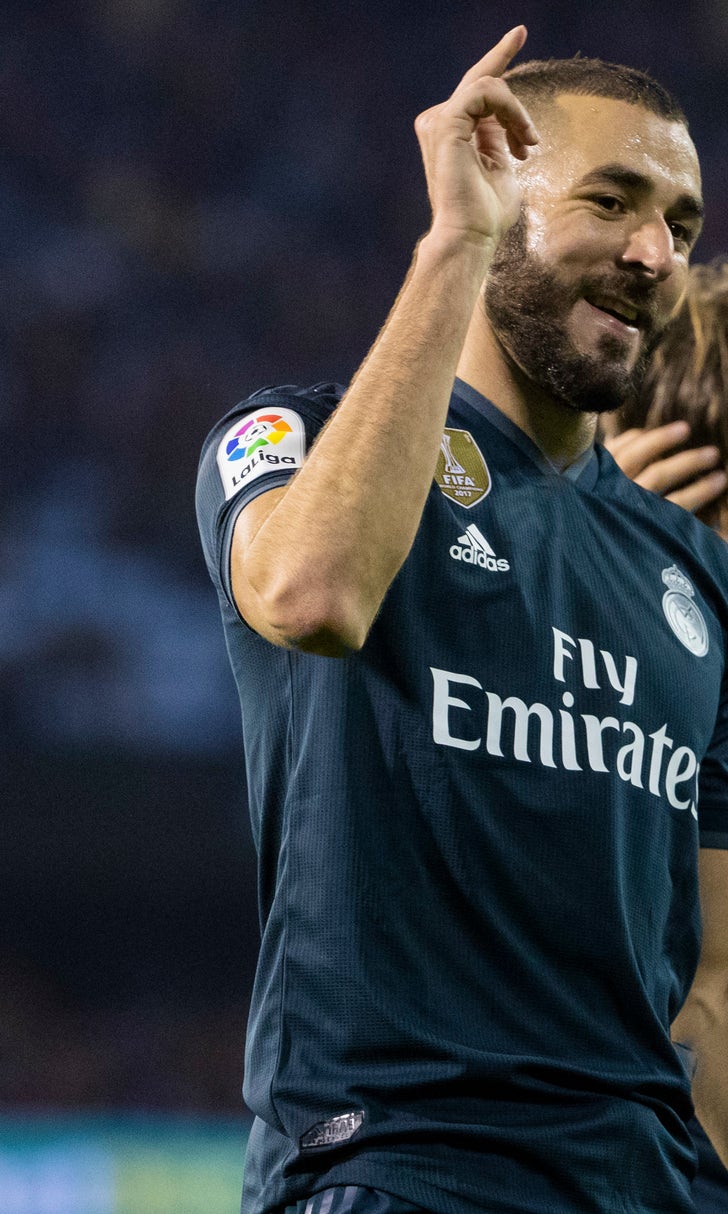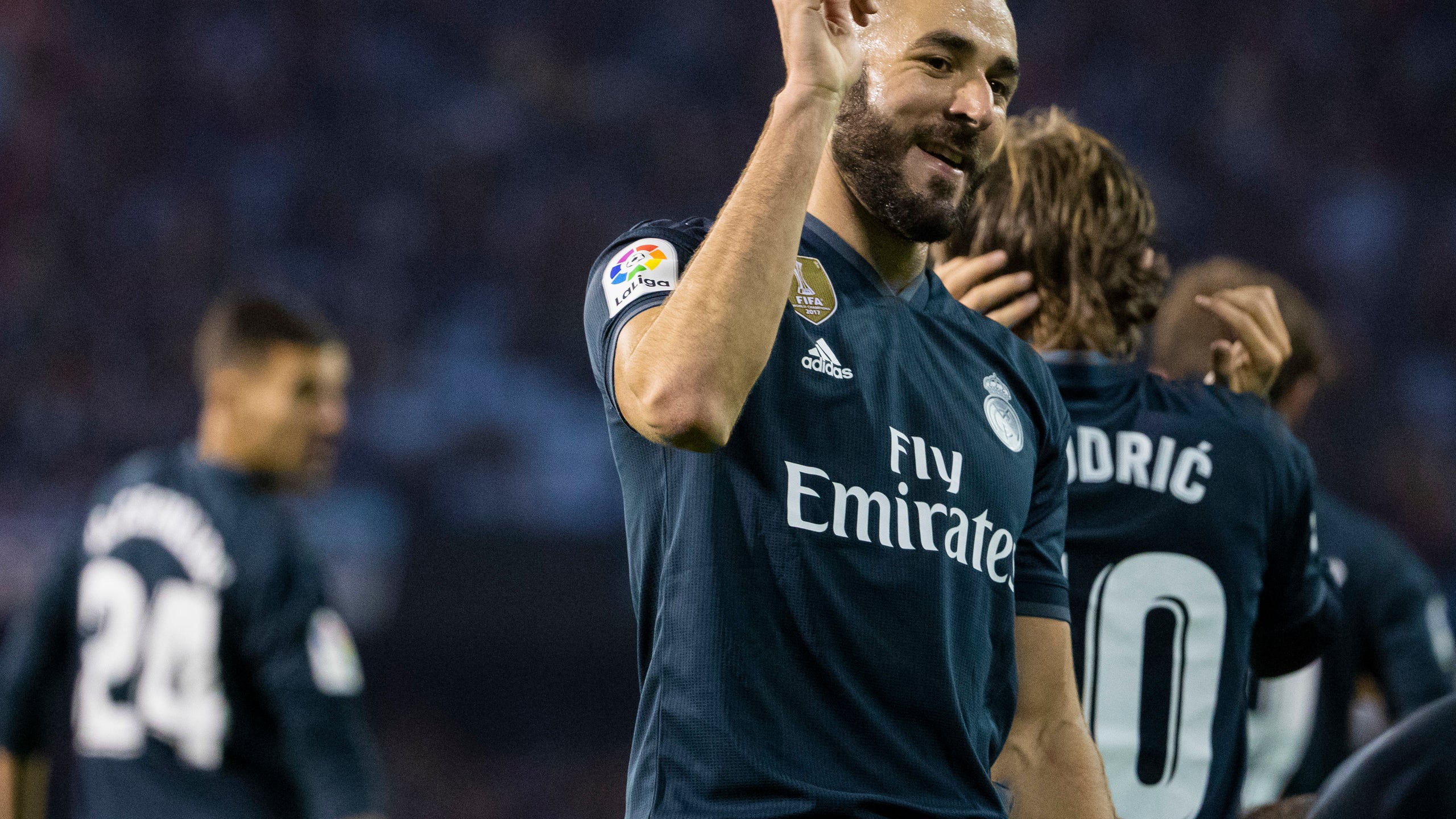 Benzema taking charge of Solari's revamped Real Madrid
November 12, 2018
MADRID (AP) — With experience and beautiful goals, Karim Benzema has been leading the way for Real Madrid as it continues to impress under coach Santiago Solari.
Benzema has been key since Solari took over from the fired Julen Lopetegui two weeks ago and revamped Madrid. The veteran French striker scored four goals in the four victories under Solari, helping the team get back on track in the Spanish league and in the Champions League.
Given a leading role in the attack, Benzema has thrived, showing some of what made him an indisputable starter for France's national team a few years ago. His technique has been as sharp as ever, as is his accuracy in front of the goal. He has been dribbling past defenders with ease and his positioning inside the area has been spotless.
Benzema, 30, has scored some great goals in his recent run, including in the match at Celta Vigo on Sunday, when Madrid won 4-2 to get within four points of Spanish league leader Barcelona.
Benzema opened the scoring after a neat touch to control the ball inside the area, getting into perfect position to find the net. He was also responsible for the team's second goal after using two nifty moves to fool a defender inside the box. He sent the ball through his opponent's legs before firing a shot that struck the post and ricocheted off another defender before going in, counting as an own goal. Benzema also struck the crossbar in the match in Vigo.
"His first goal was spectacular and he also created the second one," Solari said. "He gave us game, created spaces and even worked well on defense. He had a very complete match."
Benzema had already impressed with a great goal in Madrid's 5-0 rout of Viktoria Plzen in the Champions League, clearing three defenders with a series of cut-back moves inside the area. He also scored with a header in that match, which left Madrid back at the top of its group along with Roma.
Benzema started the season playing well in the absence of Cristiano Ronaldo, scoring five goals in Madrid's first four matches. He and Gareth Bale were thriving as starters, but Madrid hit a slump under Lopetegui, the goals stopped coming and Madrid eventually reached its worst scoring drought ever, leading to Lopetegui's firing.
Because rules prohibit a club from having an interim coach for longer than two weeks, Madrid had to register Solari as Lopetegui's full-time replacement on Monday. Solari, a former Madrid player, has become a leading candidate for the job after his great start, but the club still hasn't said whether it has stopped looking for Lopetegui's replacement.
Benzema has made 81 appearances for France but hasn't played since October 2015, when he was suspected of being involved in an extortion scam over a sex tape featuring former international teammate Mathieu Valbuena.
Despite having scored 202 goals for Madrid, Benzema was among the players criticized by fans and local media during the team's difficult stretch under Lopetegui, the former Spain coach.
"I play football to make history," Benzema said after the win against Viktoria Plzen. "Sometimes people don't really understand what I do on the pitch. I'm there to help my teammates as well as score goals. For me, the important thing always is winning."
---
---