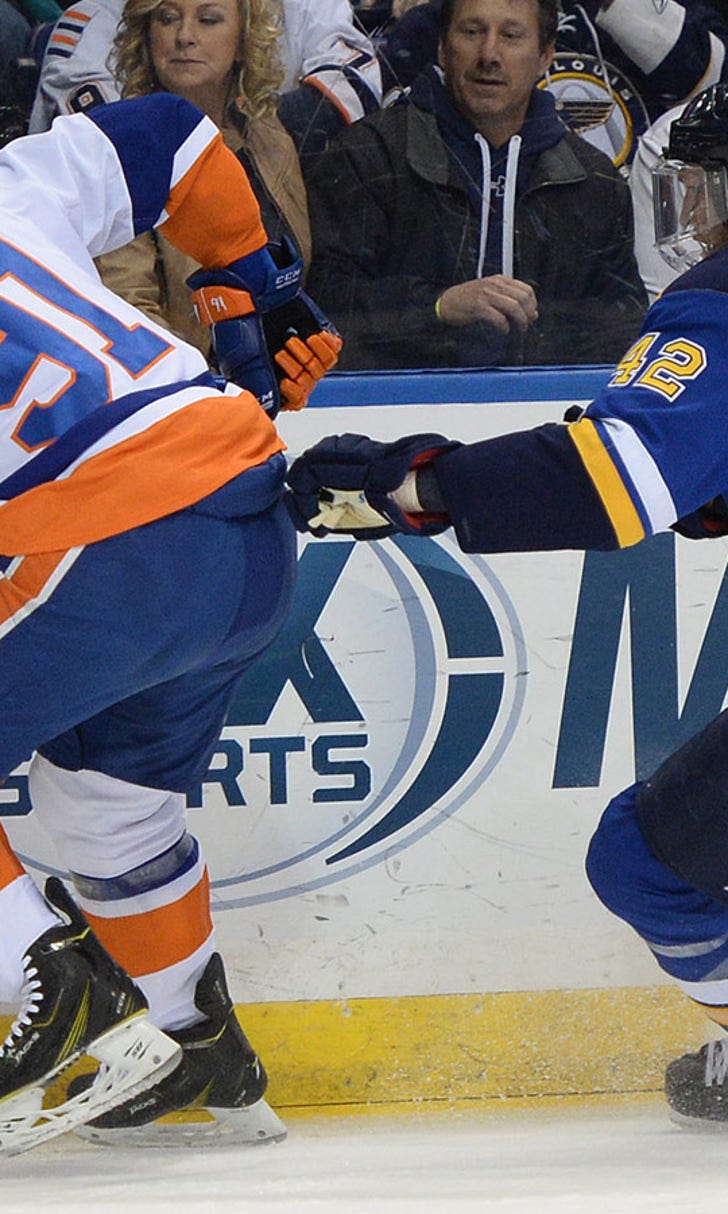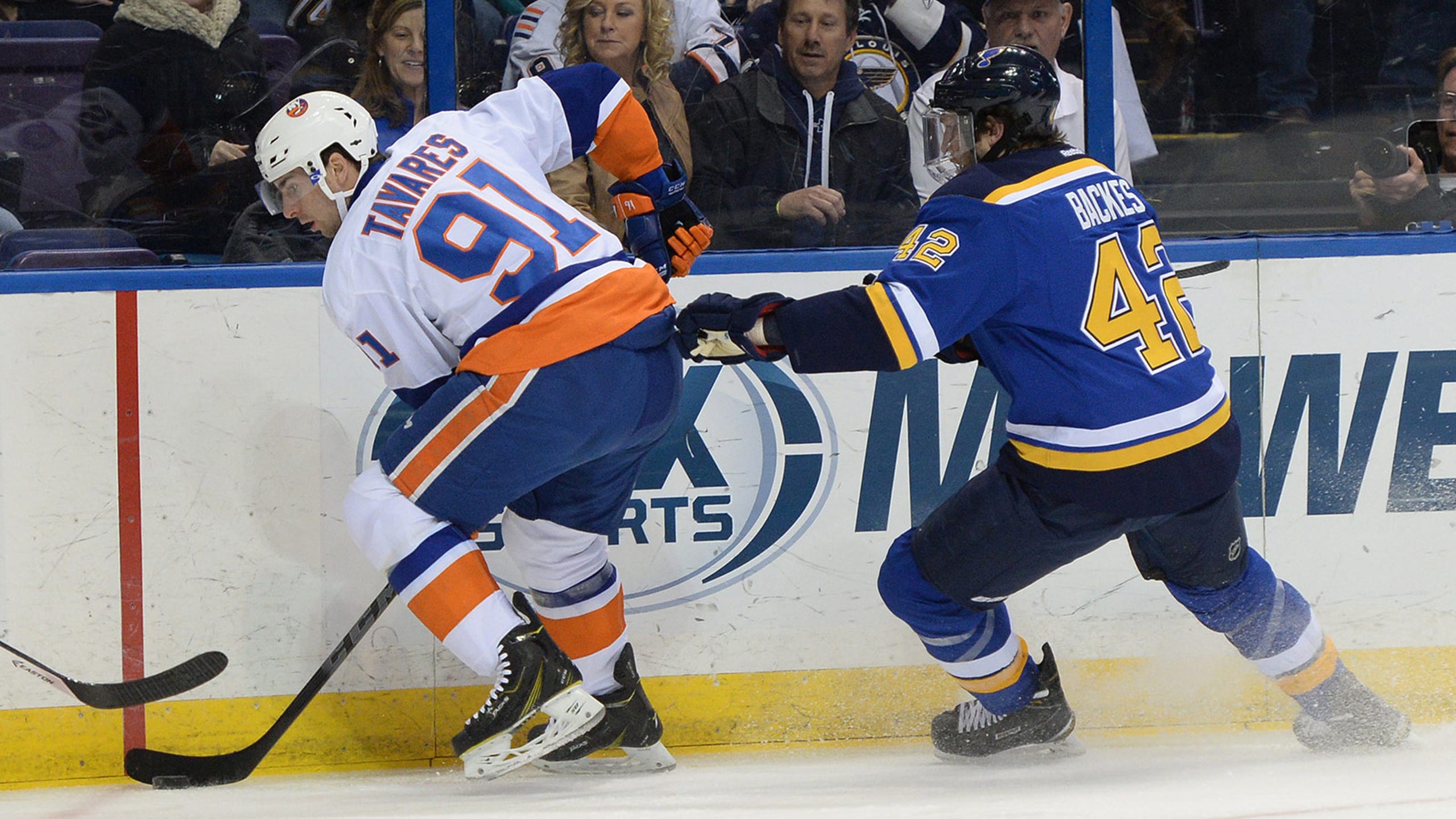 With Backes setting the example, Blues' top line is heating up
BY foxsports • December 16, 2014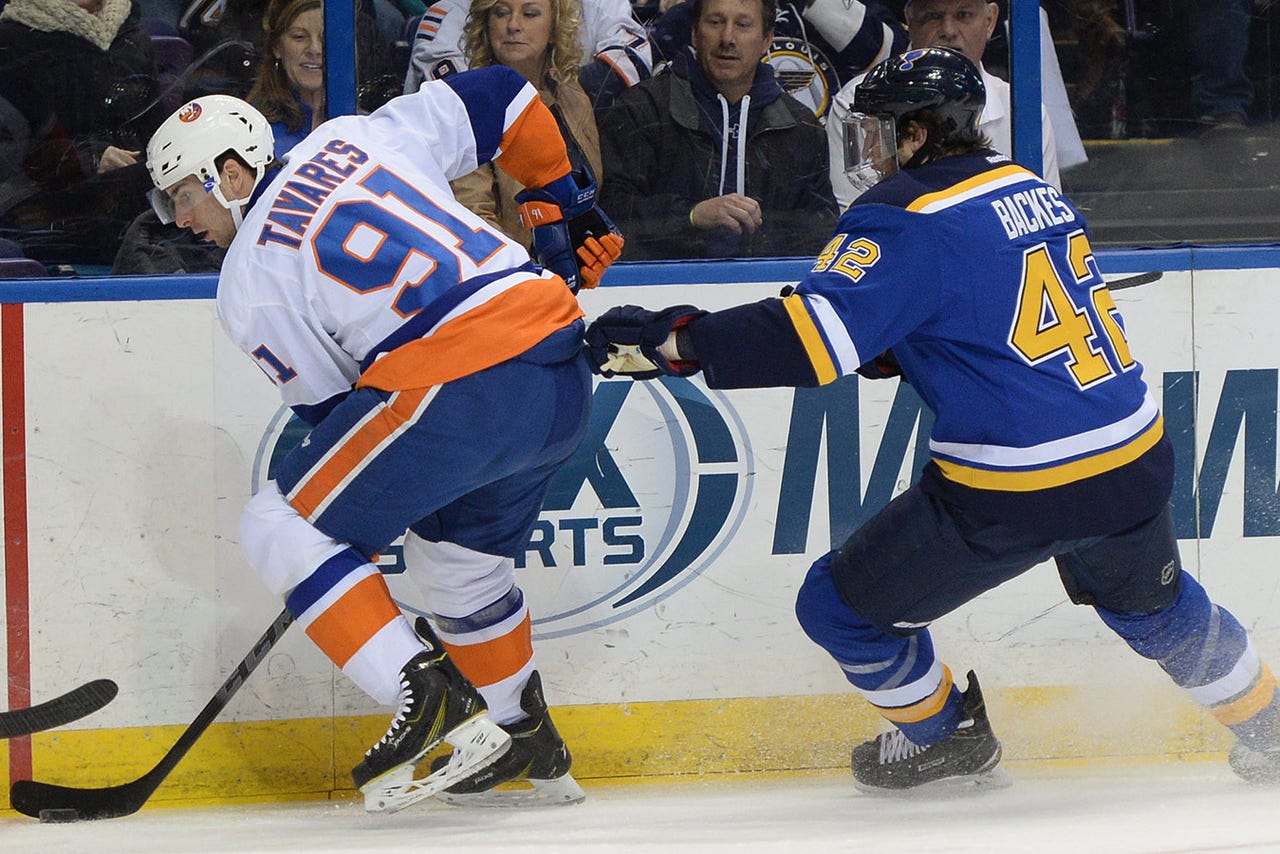 ST. LOUIS -- A hard-working veteran line hitting its stride has provided the spark for a Blues offense averaging nearly four goals per game in December.
Alexander Steen, T.J. Oshie and David Backes finished last season as the top three points leaders for St. Louis, so it came as no surprise when the team struggled to score while the trio got off to a slow start this October. Steen moved out of the starting lineup in the preseason to join new center Paul Stastny, and Oshie's lengthy absence with a concussion kept production low for St. Louis' starting forwards.
Only Backes stayed in the line consistently and despite a team-high five power-play goals, he scored just one at even strength before Thanksgiving. Oshie says it took him a couple weeks to feel comfortable again after he returned Nov. 13, and Steen rejoined the group in impressive fashion last week with two goals after returning from an injury in a 6-3 win over the visiting New York Islanders.
"My line's playing really honest right now, and that's where we're getting all our chances from," Oshie says. "We're not cheating to the offensive side, we're turning pucks over with good positioning and good support and then going on offense."
Oshie scored a goal and assisted on another in a 6-4 win at the same New York team to begin a stretch of six points in four games, capped off by last Saturday's game-winner in overtime at Colorado. The 27-year-old has found most of his success by focusing on defensive positioning, then taking advantage of mistakes and rushing into the offensive zone.
Coach Ken Hitchcock says all three forwards have picked up the energy to create many more scoring chances than they allow, and even Patrik Berglund had started to play better with Backes and Oshie earlier this month. The two U.S. Olympians rely on puck possession and solid forechecking to put relentless pressure on opponents, a style Hitchcock would like to see their teammates replicate.
"We're much more dangerous," Hitchcock says. "The way they've been playing the last three games, it gives us a group of forwards to follow properly and it makes a big difference in my ability to prop people up and put them in the right position when I know that I can count on that line to play the way we need them to play."
It's a stark contrast to the trio of Vladimir Tarasenko, Jori Lehtera and Jaden Schwartz, which could have made a strong claim to being the most dangerous line in hockey during a seven-game win streak earlier this season. They relied more on quick, pinpoint passing and the deadly shots of Tarasenko and Schwartz, talents that few forwards across the league could hope to match.
Hitchcock compared their play to forwards in the '70s and '80s, playing a "tic-tac-toe" style to keep possession and set up ideal shooting angles. It's decidedly not the blue-collar offense on which Hitchcock's teams usually thrive, and the Blues had a hard time maintaining consistent energy even as the STL line scored more than 50 percent of the team's goals through the season's first 20 games.
They've inevitably slowed down even though Tarasenko still leads the team with 17 goals, but St. Louis has responded much better to the example set by its starting forwards. Hitchcock couldn't ask for a better leader than Backes, who has played through pain for more than 37 minutes in two games since suffering multiple lacerations from a hard shot to the face early in a 4-2 win over Florida.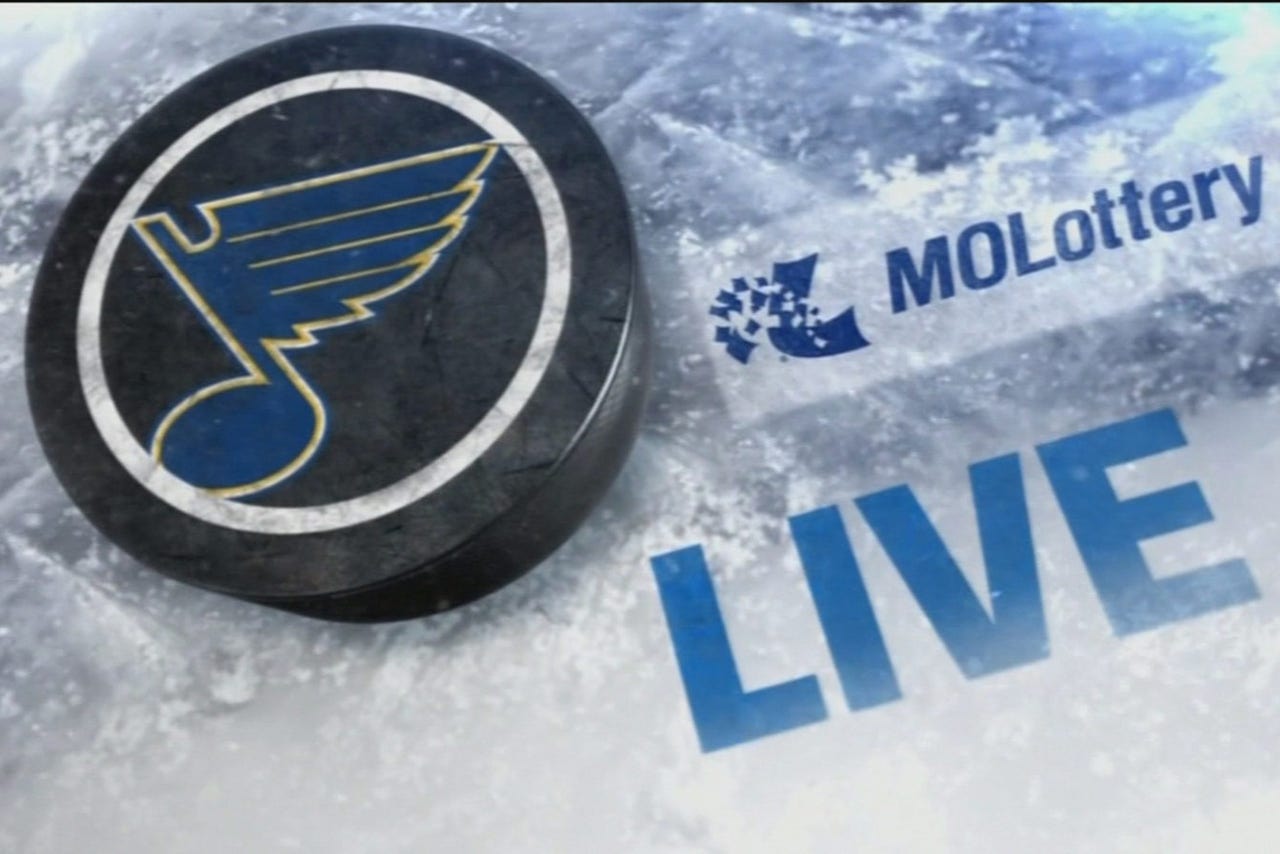 Watch the Blues Live pregame and postgame shows before and after every St. Louis Blues game on FOX Sports Midwest.
"He hasn't even been close to 80 percent in the last two or three games, but he's still an effective player," Hitchcock says. "The part that makes me proud is he goes back out and he stands in front of the net and he doesn't jump out of the way."
It's a role the captain plays as well as anyone else in the NHL, and he deserves credit for far more than the two assists -- both on power plays -- that account for all of his points this month. Backes' numbers should continue to grow, and more important, his courageous, physical play figures to inspire other Blues seeking to fit in with the team's identity.
Not that anyone else needs to take a slap shot in the mouth to prove it.
You can follow Luke Thompson on Twitter at @FS_LukeT or email him at lukegthompson87@gmail.com.
---
---