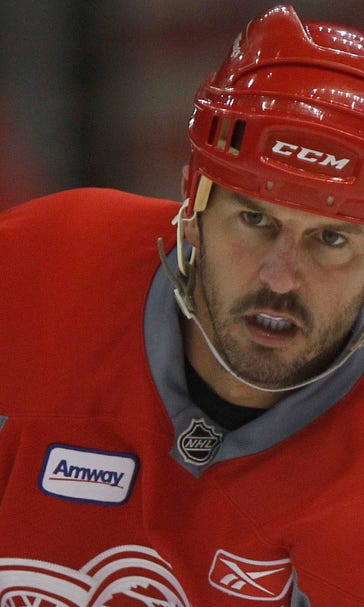 Wings happy to see Mike Modano enter Hockey Hall of Fame
BY foxsports • November 17, 2014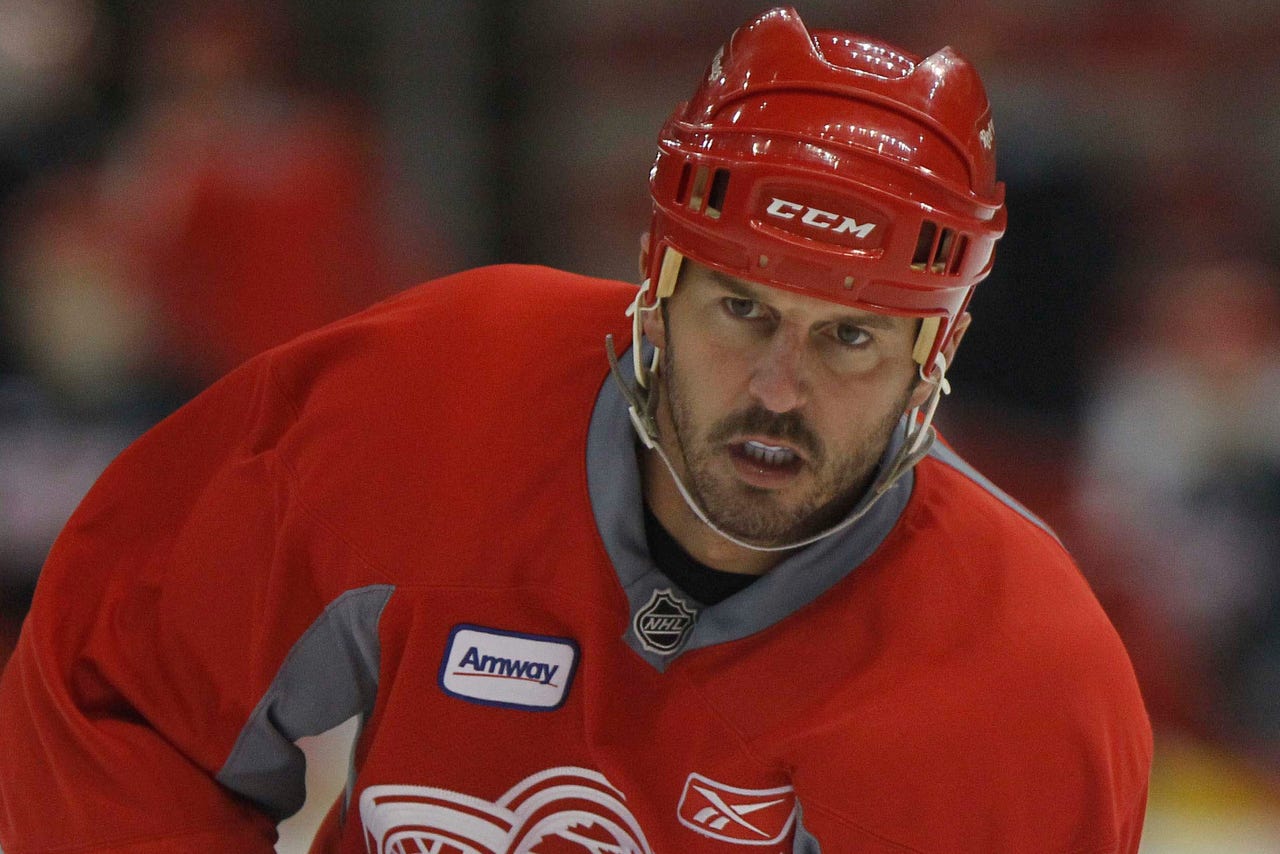 DETROIT -- Michigan can claim another member of the Hockey Hall of Fame in Livonia native Mike Modano.
Modano, the all-time highest scoring American-born player in the NHL, joins former Red Wing Dominik Hasek, Peter Forsberg, Rob Blake, late coach Pat Burns and referee Bill McCreary in the class being inducted into the Hall of Fame Monday.
Although Modano will forever be associated with the Dallas Stars (and Minnesota North Stars), he did spend the final year of his career with the Red Wings in the 2010-11 season.
Modano was limited to 40 games after suffering a serious injury when tendons in his wrist were cut by a skate, but he still made an impact.
Justin Abdelkader, 27, was just starting his career as Modano was finishing his.
"Just him being an American-born player, from Michigan, being able to talk with him and bounce ideas off of him," Abdelkader said. "He came in here, his wife wasn't here, he was by himself with his dogs so always looking to go out to dinner, go out to lunch. I got to spend a lot of time with him at the rink, too, which was really important. 
"Just learning ins and outs of the game and how to be a pro and bring it every day, throughout ups and downs throughout the season. He was always there, supportive, to help out. Always positive."
Pavel Datsyuk remembered Modano more from when they were on opposing sides.
"Skates, plays well, can shoot the puck well," Datsyuk said. "He's competitive, but I always remember he can really shoot and can really skate. He would fly when he played against me."
Wings assistant coach Tony Granato remembered playing many games against Modano, who had 561 goals and 813 assists in 1,499 regular-season games.
One thing always stood out.
"Speed," Granato said. "The jersey like a flag hanging off the back of his pants. He could fly. A great American, one of the great American scorers. Did it for a long time, didn't really slow down. Even when he got here I thought he could fly. 
"I played on one team with Mike in '91, a U.S. team a long time ago when he was a kid. I remember practicing and seeing him flying around the ice, holy cow, I think he was maybe 20 (years old) at the time. He was just starting. Another guy that you would pay to watch and obviously he had a tremendous career."
---
---