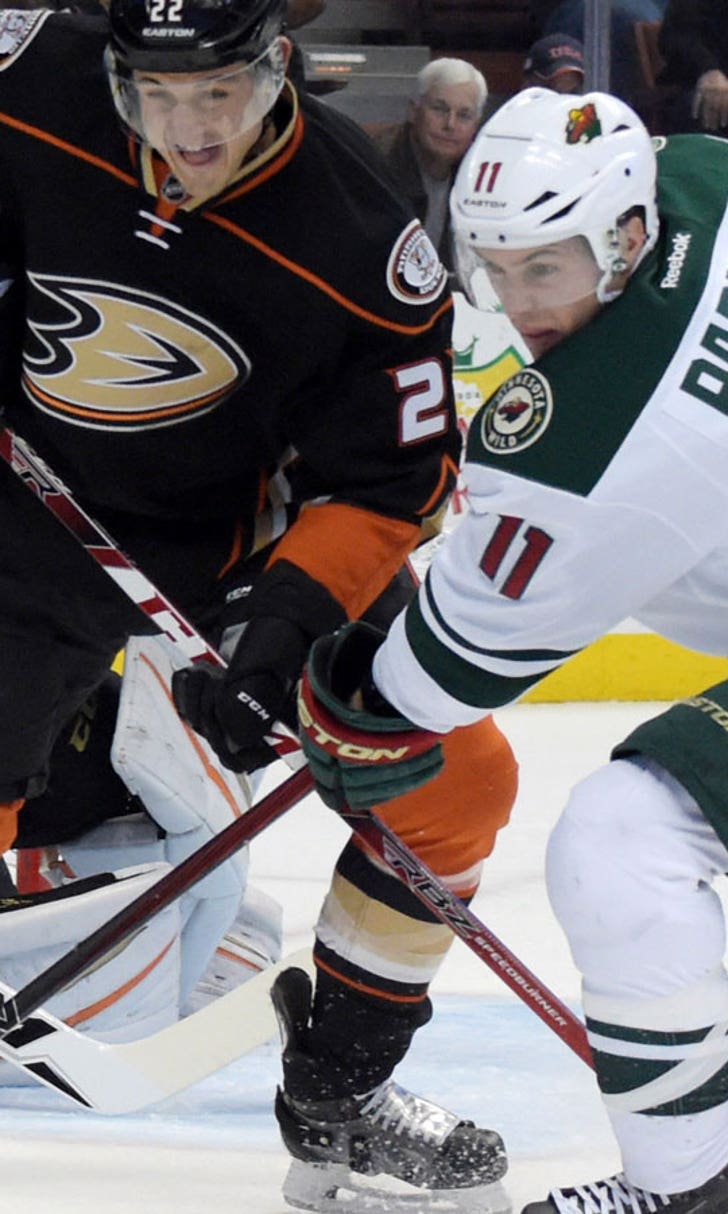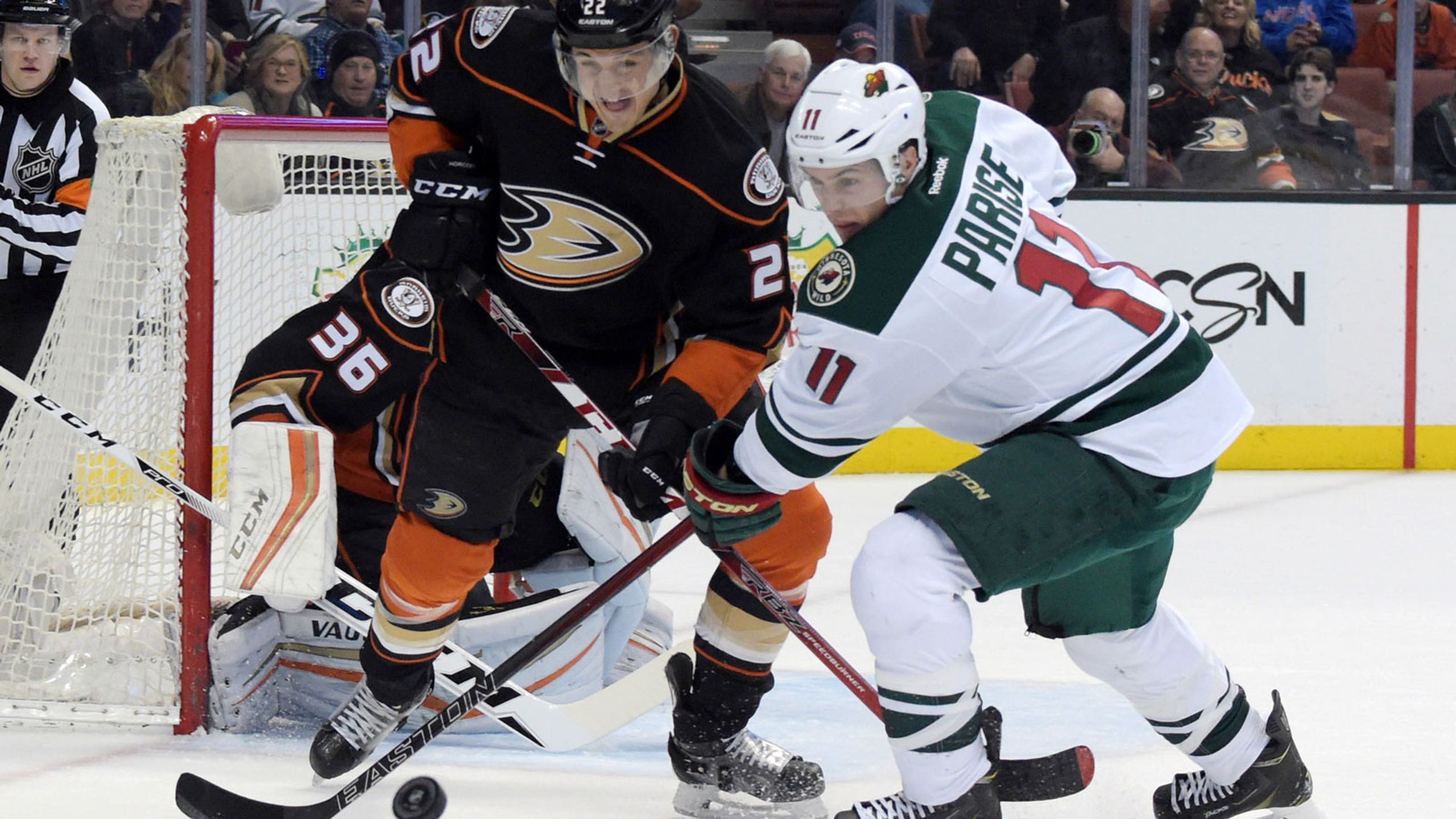 Wild look to improve offense after All-Star break
BY foxsports • February 1, 2016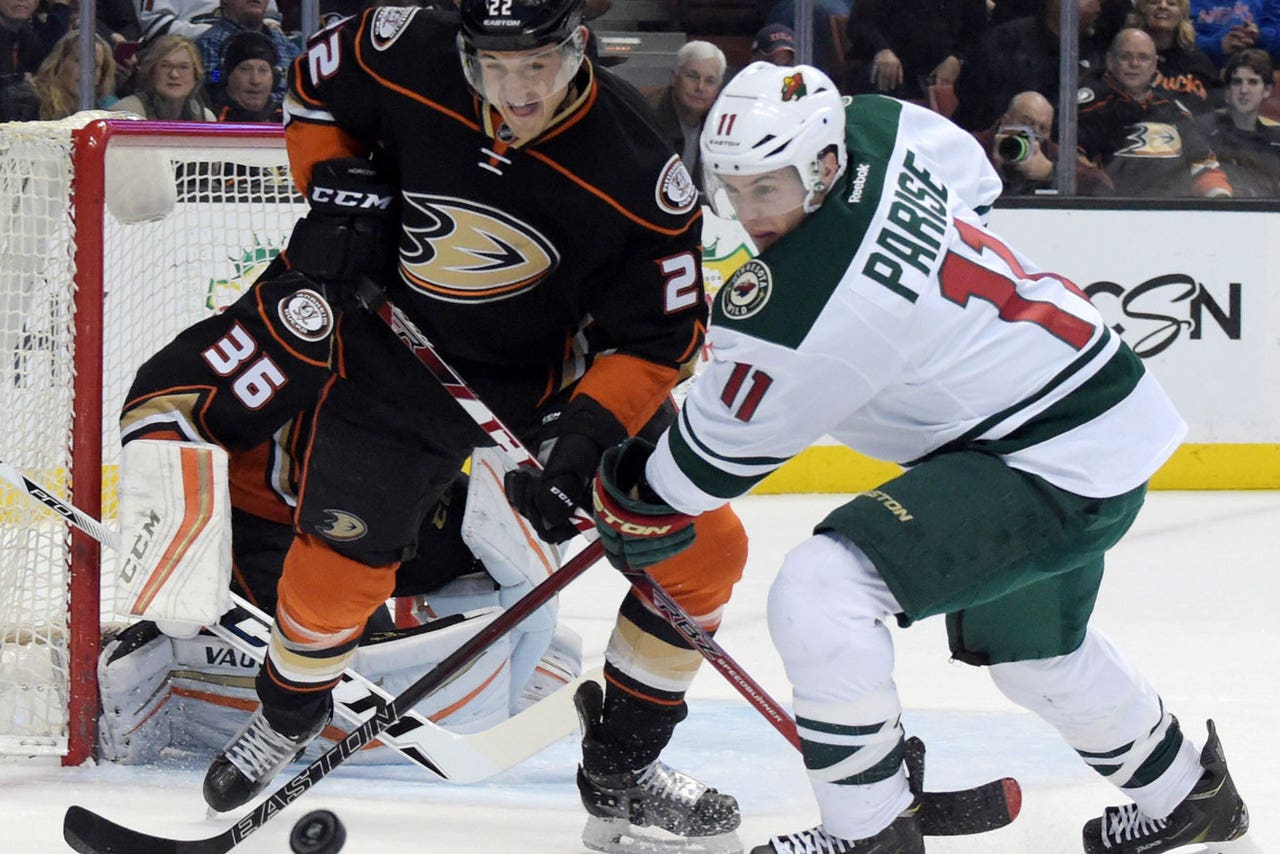 ST. PAUL, Minn. -- As the Minnesota Wild reconvened from the All-Star break, their focus inevitably turned to an obvious goal.
More goals.
With that lackluster last month behind them, the Wild started February looking forward to a three-game road trip. They didn't find any magic formulas while on vacation to suddenly enhance the attack, so work and smarts will have to suffice.
"We're making it too hard on ourselves, trying to win games 1-0, so we're not going to get very far doing that," left wing and leading scorer Zach Parise said after practice Monday. "We have to start playing a lot better on the offensive side of the puck."
The Wild went 3-7-3 in January, with a mere 23 goals in 13 games. In the process, they fell below the cut for the playoffs in the Western Conference. Entering their game Tuesday against the New York Islanders, the Wild are one point out of the second wild-card spot. They can't, of course, count on that second-half surge they used to reach the postseason last year to automatically transfer to 2016.
"I don't think we are and hopefully we're not just assuming that's going to happen again," Parise said.
Coach Mike Yeo and his staff naturally spent plenty of time analyzing systems and strategies during the break. If they experienced any light-bulb moments or reached any brilliant conclusions, well, Yeo wasn't willing to share.
"That's for us to talk about inside the locker room, and I think what you saw today was a real good crisp intense practice," Yeo said. "We know where we're at. We know what's going on. And we're ready to finish writing the story."
Practice was intense enough to include a tussle between center and captain Mikko Koivu and defenseman Matt Dumba during one drill.
"We're not ready for the game tomorrow if we're not competing at a real high level today," Yeo said. "So I like seeing the intensity."
That will only go so far, of course. The Wild are 20th in the NHL in goals per game and 24th in shots per game.
"We've scored in this league before. It's just been a period of time that we haven't been scoring, and now we've just got to find it again," Koivu said. "I don't think there's any magic on it. You've just got to work on it and find it again. A lot of times it's about confidence. You've got to work on it. It's not going to happen by hoping or thinking about it."
---
---