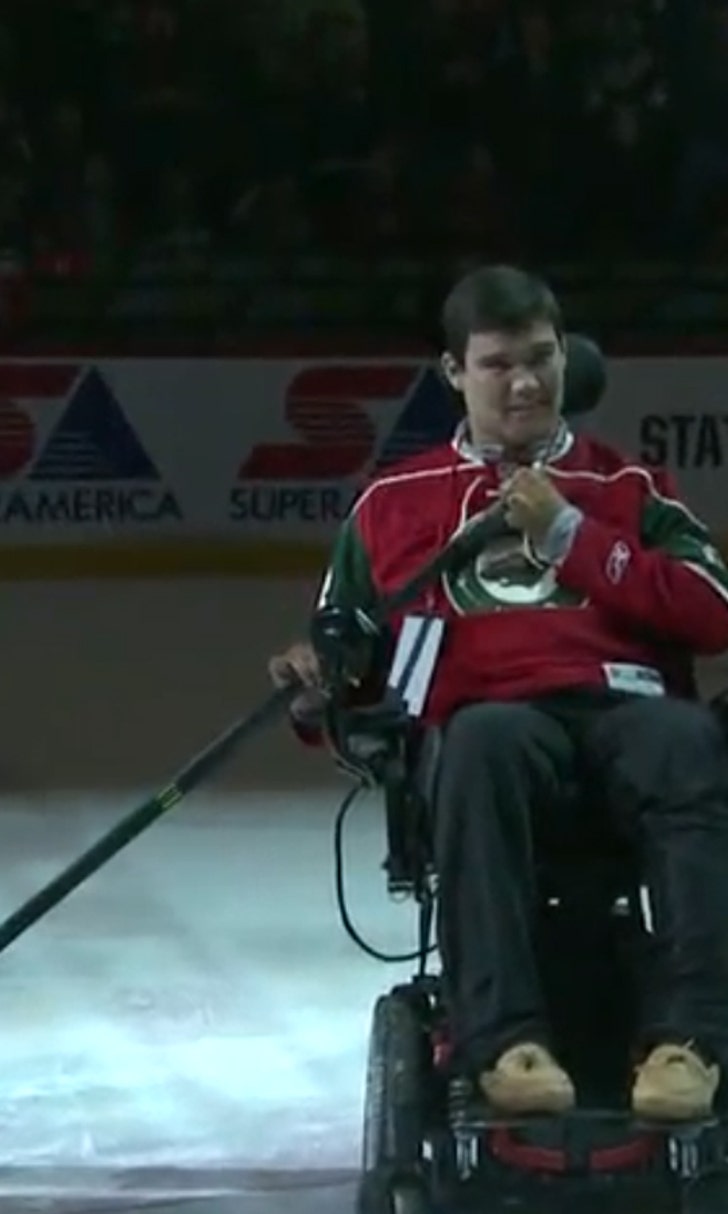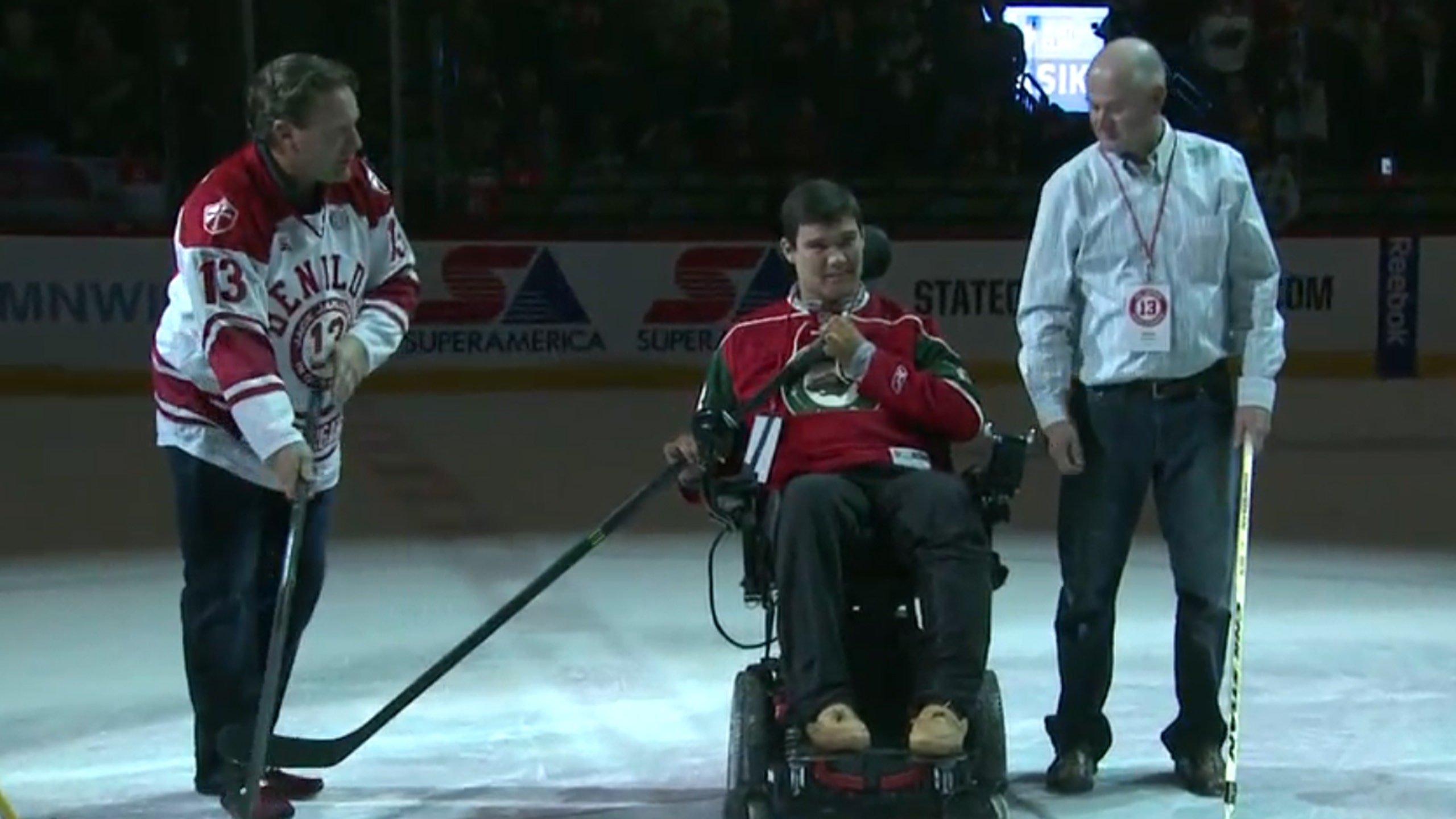 Wild host 'hockey's biggest stick tap' in support of spinal research
BY foxsports • November 1, 2014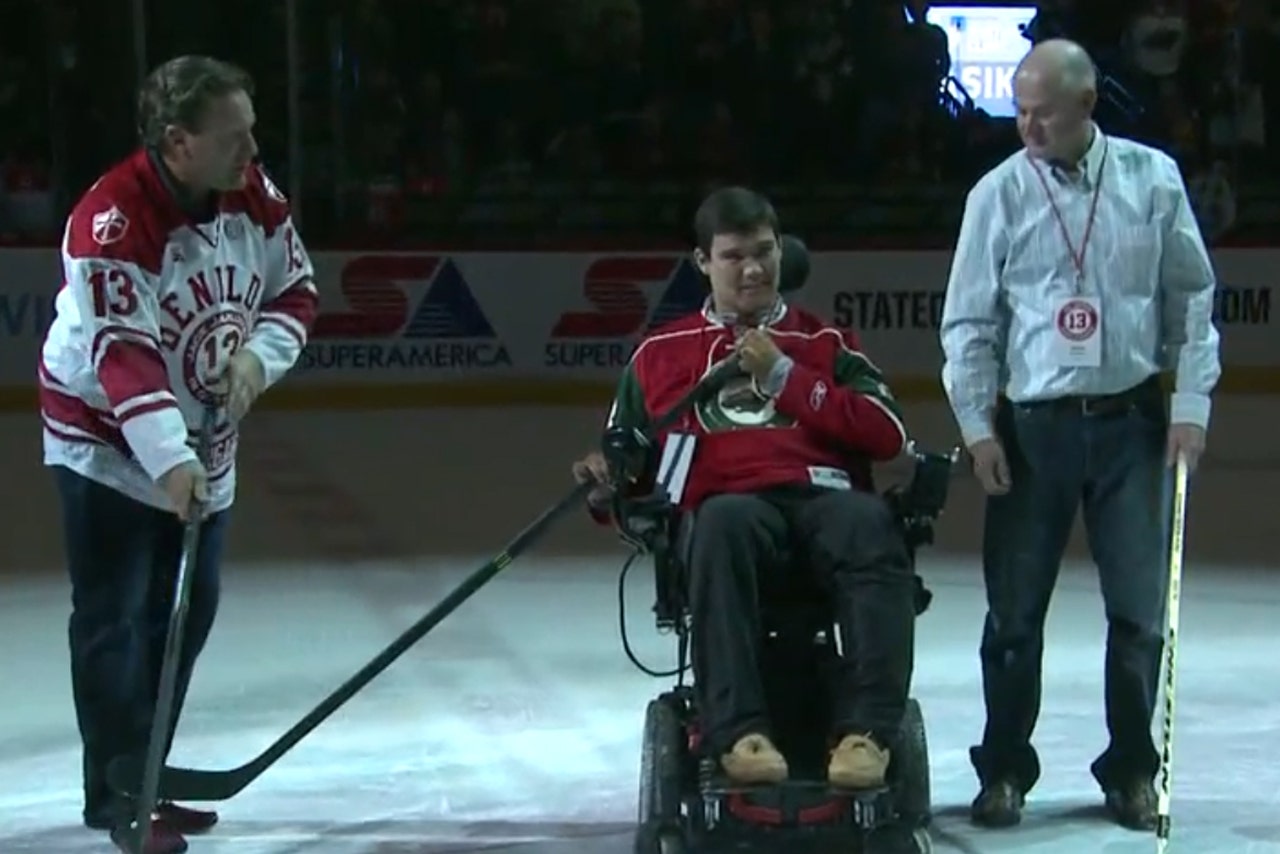 ST. PAUL, Minn. -- Jeremy Roenick helped position the stick for Jack Jablonski, the former Minnesota high school hockey player who suffered a spinal cord injury from a hit in 2011. From there, Jablonski did the rest.
Still confined to a wheelchair, Jablonski started to tap his stick on the ice. Roenick joined in, as did three members of the 1980 gold medal-winning U.S. hockey team, Neil Broten, Dave Christian and Rob McClanahan.
The group hopes the stick taps continue.
Jablonski, Roenick, Broten, Christian and McClanahan went out to center ice during the first intermission of Saturday night's Minnesota Wild-Dallas Stars game at the Xcel Energy Center to begin a campaign with "hockey's biggest stick tap" to raise awareness of the innovative recovery treatments already available for people living with spinal cord injuries.
The #StickTap2Hope is a social media initiative being started by the Jablonski Bel13ve in Miracles Foundation to raise awareness.
"Hockey was there for me when I needed the support," Jablonski, 19, said in a video played throughout the arena. "And I can't thank you enough. Now I'm asking you to help me again."
Fans joined in Saturday's stick tap, provided with "Thunder Sticks" as part of the promotion. Roenick, who became friends with Jablonski after his injury in 2011, wore a Benilde-St. Margaret's hockey jersey with the Jablonski's famous circular No. 13 symbol in the middle. Jablonski attended Benilde-St. Margaret's and was injured in a junior-varsity game when he was hit from behind.
Jablonski, a quadriplegic, has promised himself he would one day skate again and has been through a tireless rehabilitation session.
When he hasn't been rehabilitating, Jablonksi has been a central figure in hockey for spinal cord injury research. The Bel13ve in Miracles Foundation awarded $100,000 in research grants and Activity Based Locomotor Exercise scholarships.
The Bel13ve Foundation has helped fund reseach for a new recovery therapy using electronic stimulation, which has helped four men begin to stand independently and move their legs after being completely paralyzed.
"Together we can support a miracle through research," Jablonski said in the video.
A stick tap is a sign of respect from hockey teams when a player is injured during a game.
"Together, we can get up from anything," Jablonski said in the video. "Believe."
Follow Brian Hall on Twitter
---
---