Varejao selected as Cavs' starting center
Published
Oct. 24, 2014 3:45 p.m. ET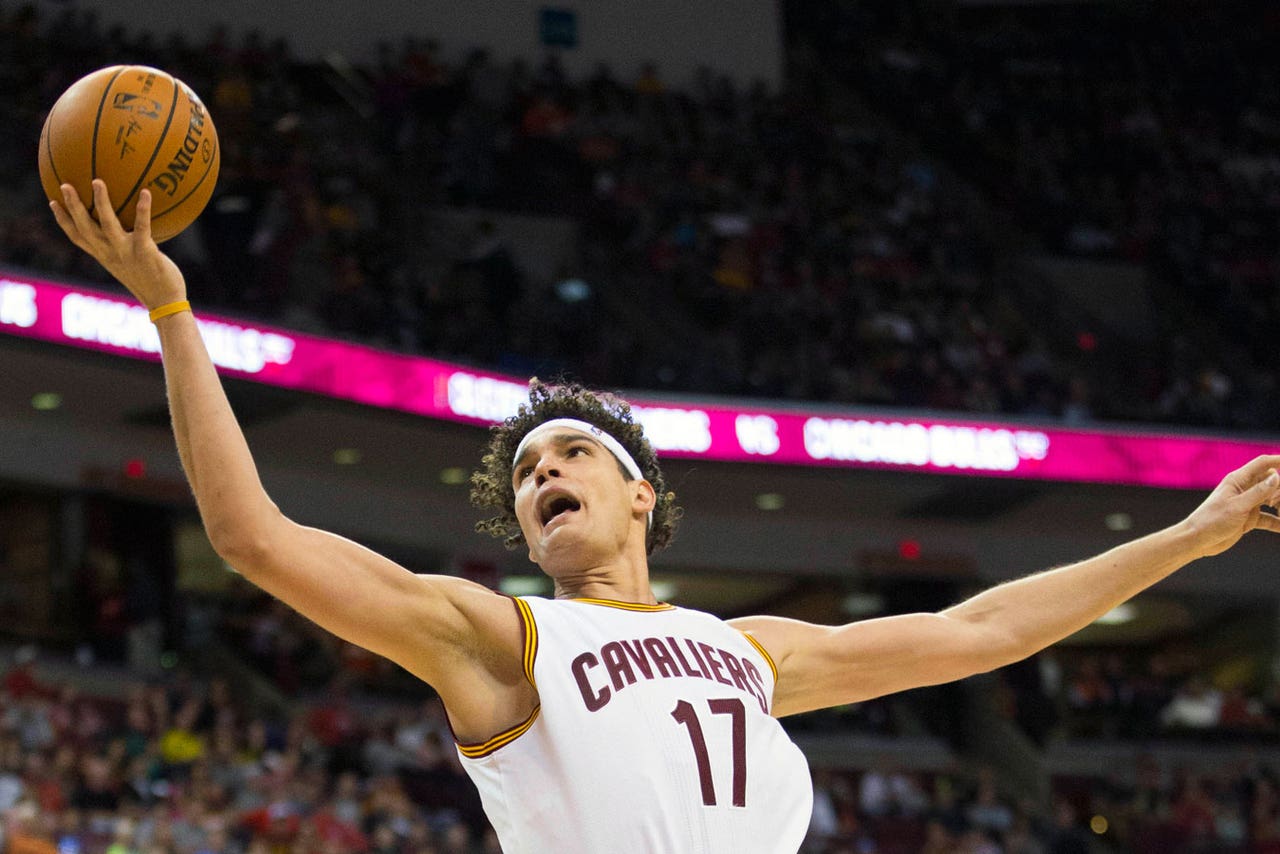 Anderson Varejao will start at center for the Cavaliers on opening night, Coach David Blatt said at practice Friday.
Blatt had been debating between Varejao and Tristan Thompson during training camp, alternating the two as starters in the Cavs' seven preseason games. Varejao, 32, is the only remaining Cavalier who played alongside LeBron James in the franchise's lone trip to the Finals in 2007.
Both Varejao and Thompson, 23, are high-energy players who rebound and defend. Varejao has an edge offensively, and perhaps possesses a better chemistry with James and the other starters at this stage of his career.
But regardless of who starts, Varejao and Thompson are likely to split time, with Thompson also occasionally backing up power forward Kevin Love.
"Basketball is a game of constant (substitutions)," Varejao once said, explaining it didn't matter if he started.
Varejao is 6-foot-11 and entering his 11th NBA season -- all with the Cavs. He played in 65 games last year, averaging 8.4 points and 9.7 rebounds. Because of an assortment of injuries, he didn't play in more than 31 games in any of the three seasons before that.
Thompson is listed at 6-10 and has played in all 82 games and averaged exactly 11.7 points in each of the past two seasons. He has missed just six games in his career, all in his rookie season of 2011-12. He and James are both represented by Cleveland-based agent Rich Paul.
"I want to help this team take the next step," Thompson said recently. "That's been my focus right now."
The Cavs open the regular season Thursday at home vs. the New York Knicks.
---