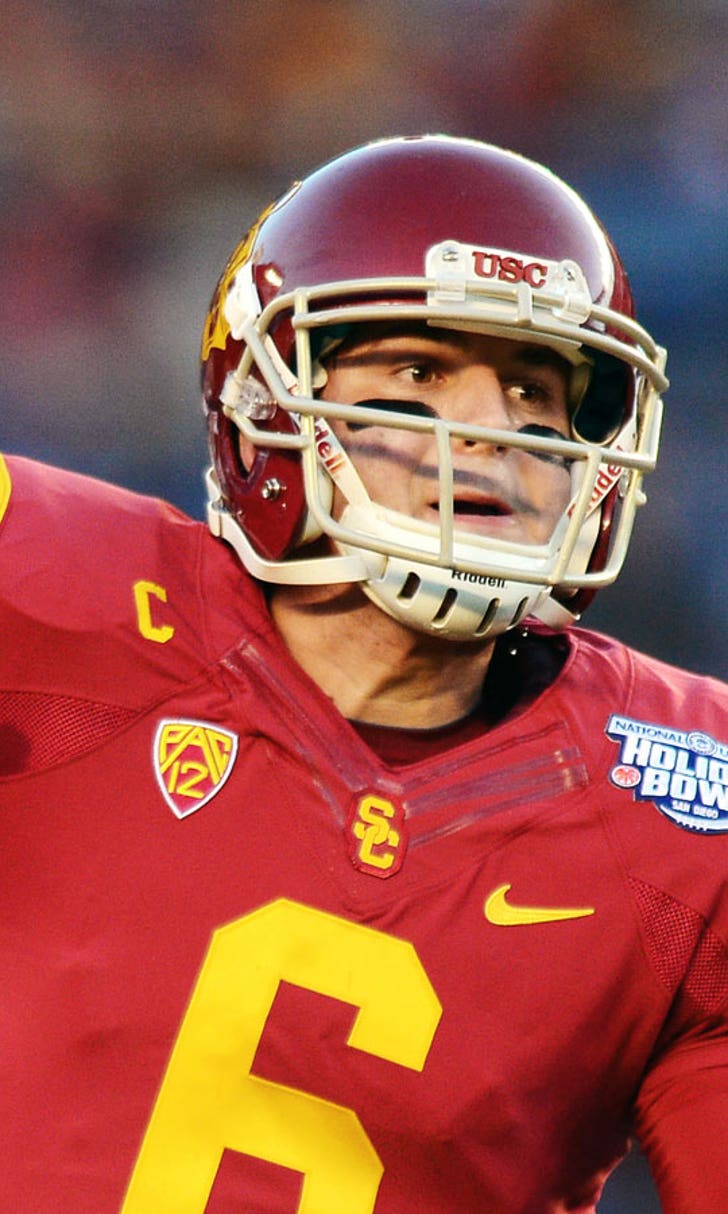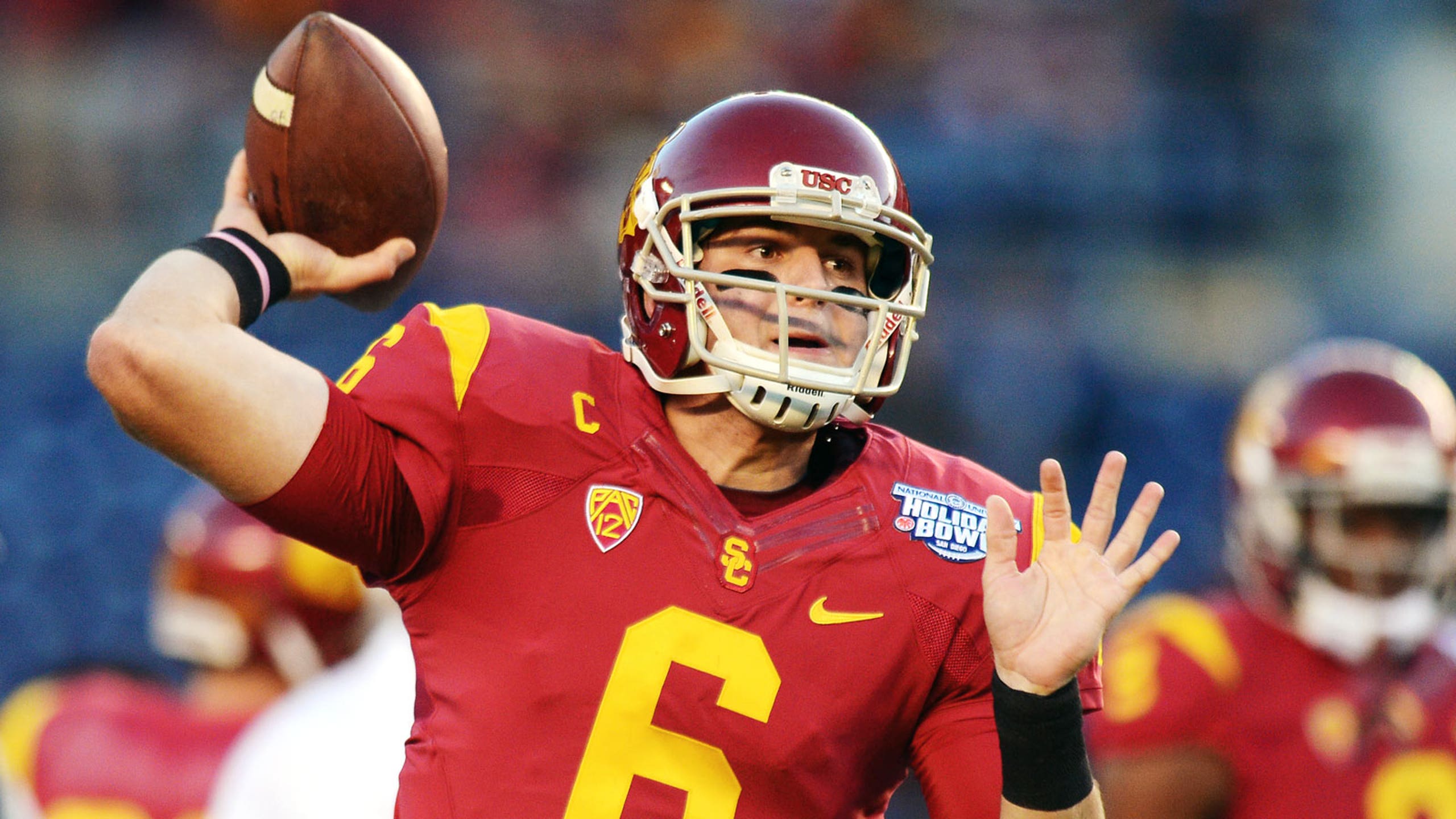 USC picked to win Pac-12 football title in media poll
BY foxsports • July 30, 2015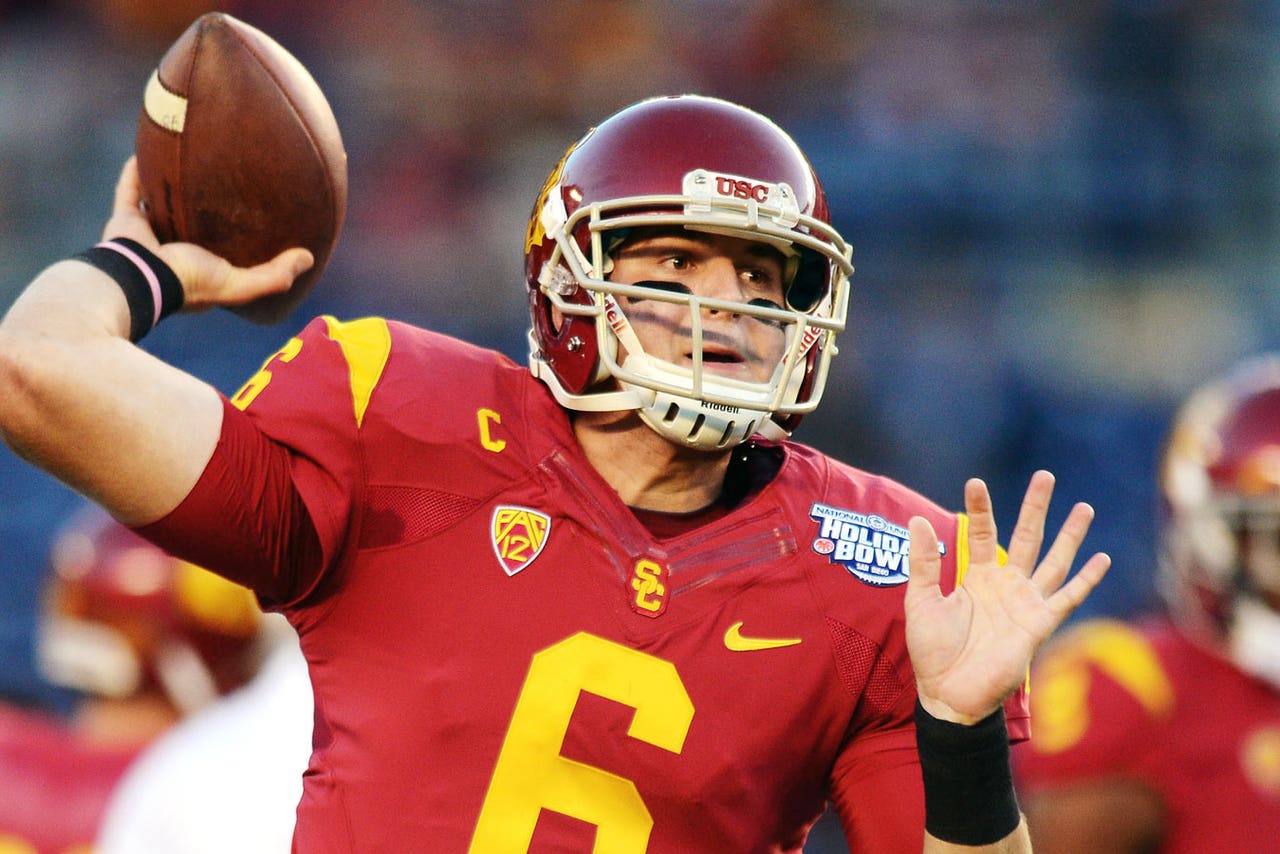 BURBANK, Calif. -- Southern California has been picked to win its first Pac-12 football title since 2008 in a preseason media poll.
The conference announced the poll results Thursday before the start of its media days.
The Trojans received 21 of 45 votes for the title, edging defending champion Oregon. The Ducks got 17 votes for the top spot and were picked to win the North division, while USC is favored to win the South.
Oregon has won four of the last six league titles. Stanford, which won the crown in 2012 and 2013, was picked to finish second in the North division, ahead of California.
Arizona State was picked second in the South division, just ahead of UCLA. Arizona, which won the South last year, is picked fourth. 
Pac-12 preseason media poll
| | | | |
| --- | --- | --- | --- |
| NORTH |   | SOUTH |   |
| 1. Oregon (37) | 262 | 1. USC (32) | 254 |
| 2. Stanford (8) | 231 | 2. Arizona State (7) | 200 |
| 3. California | 174 | 3. UCLA (6) | 180 |
| 4. Washington | 129 | 4. Arizona | 155 |
| 5. Washington State | 89 | 5. Utah | 105 |
| 6. Oregon State | 60 | 6. Colorado | 46 |
Pac-12 Champion: USC (21 votes)
Others receiving votes:  Oregon (17), Arizona State (3), UCLA (2), Stanford (1)
--ASU coach Todd Graham told the media assembled in Burbank that sophomore Kalen Ballage will split time on offense (running back) and defense (Devilbacker). With D.J. Foster moving to slot receiver, Demario Richard and Ballage are the team's most-tested running backs.
DeMarieya Nelson split time at tight end and Devilbacker last season.
--Graham said this year's Sun Devils are "the best football team I've ever coach, the best we've ever had here at Arizona State."
But he said he's not satisfied with the back-to-back 10-win seasons of the past two years.
"No one in our building thinks back-to-back 10-win seasons is a success. Our goal was to be Pac-12 Champions and everybody in our building knows we fell short of that.
--Graham said the team's season opener on Sept. 5 against Texas A&M in Houston is a great motivator.
"This is the kind of game I want to coach in, it's a kind of game I know we're ready for going into our fourth season," he said. "Let me tell you, this has been the best summer maybe since I've been coaching. Our players sense of urgency, they understand, 'Man, we're going on the road in the SEC right off the get go.' I really like this game."
--Graham said he embraces high expectations for the upcoming season.
"If we don't win the Pac-12 Championship -- and I'm not talking about the South, I'm talking about the Championship -- we haven't had a successful year. That's the kind of place I'm interested in.
"We need to work with that same sense of urgency this year and not say, 'oh we've got all these returning starters, we're supposed to be better.' There are no guarantees. You earn it every day."
Also released Thursday was the preseason edition of the Amway Coaches Poll, voted on by a panel of 64 Division I coaches.
The Pac-12 had six teams in the top 25 -- headed by Oregon at No. 5. USC was 10th, UCLA 14th, Arizona State 16th, Stanford 21st and Arizona 22nd.
The top 10 were: Ohio State, TCU, Alabama, Baylor, Oregon, Michigan State, Auburn, Florida State, Georgia and USC.
---
---