USA mix and match to chase Gold Cup success
July 12, 2015

KANSAS CITY, Mo. --
There is a method behind the rotation. It is not just a symptom of the compressed CONCACAF Gold Cup group stage schedule, though the prospect of playing three games in seven days certainly plays a part. There is a greater purpose to mixing and matching the personnel in place as this group stage unfolds, according to United States coach Jurgen Klinsmann.
"It was, for us, important to see where those players are," Klinsmann said after the 1-0 victory over Haiti clinched top spot in Group A. "It was important to give them an opportunity to get their foot into the tournament. Now we have to sit back for a second and watch the tape again. Then we'll have a better idea of what went well and what didn't go so well. But it's important if you get that opportunity -- because of that three days rhythm -- to switch things around, we do it to see where everybody is."
Flexibility is an important asset as this tournament unfolds. The demands vary from match to match, as the first two encounters showed. Honduras pressed a touch higher up the field than expected and secured more possession. Haiti essentially dropped off and looked for opportunities to win the ball and then countered quickly up the flanks.
In an ideal world, Klinsmann wants his team to operate narrowly through midfield. The preference reflects the desire to focus on the triangle of Jozy Altidore, Michael Bradley and Clint Dempsey, the need to provide room for fullbacks Timothy Chandler and Fabian Johnson on the overlap and the underlying quest for solidity at the back. Klinsmann started with a diamond against Honduras and then tweaked it a touch against Haiti to compensate for the absence of Kyle Beckerman in his usual holding role.
Situational demands prompted Klinsmann to alter the calculus in both matches. The midfield flattened a bit in that first match to cope with Honduras' willingness to close down and stretch the field horizontally to create more operating room. Klinsmann also introduced Gyasi Zardes at halftime against the Haitians in a bid to inject more width after a congested, static first half.
"If you observe them, these teams like to drag back two center defensive mids," Zardes said. "Not only that, they like to leave a couple of strikers up top. The rest of the team is just back and tucked in. It's hard when you don't want to force it. You just want to play around it."
This particular squad allows Klinsmann to adjust on the fly when those concerns arise. Mix Diskerud and Graham Zusi both flare out wide occasionally when they feature on either side in midfield, but they offer more support when they pinch toward the middle. Alfredo Morales fills a similar role when deployed on the left and plugs the holes in front of the back four when he plays centrally. Zardes and DeAndre Yedlin naturally take wider positions to isolate opposing defenders and run at them. Alejandro Bedoya splits the difference with his energetic work on either side, which makes him a vital component once he returns to the proper level of fitness after a knee injury.
Similar sentiments apply in defense and up front, too. All eight defenders featured at some point during the first two games as Klinsmann fielded separate back fours in both encounters. Klinsmann can rotate through his center backs depending on the needs of the game with aerial presence (Omar Gonzalez and John Brooks stand out in that department), distribution (Ventura Alvarado, Brooks and Tim Ream shine here) or mobility (Alvarado and Brooks cover ground swiftly, while Gonzalez and Ream rely on positioning to place themselves in the right spots) all in play. Brad Evans presents a tactically astute alternative to Timothy Chandler at right back, while Greg Garza is a more defensive-minded option on the left. Altidore and Dempsey are the preferred pairing up front, but Aron Jóhannsson combines well and stretches the field with his pace and Chris Wondolowski scurries about willingly to close defenders down and find space in the penalty area.
The first two games highlight the benefits of those alternatives and reinforce the utility of all of those experiments over the past year. Evans made a substantial impact as a substitute against Honduras because he eliminated space on the right and strengthened the defensive efforts as Honduras pressed in the late stages. Zardes changed the game on Friday with his deft work in the buildup to Dempsey's winner. The impact of substitutes in those two matches -- plus the injection of intent and pace off the bench used to topple Germany and Netherlands last month -- underscores the importance of cultivating alternatives to complement the established structure.
"We have a very strong squad," Klinsmann said. "This is a good thing. We bring players on who were in Brazil last year from the beginning. It's something that's a nice thing to have. And we took advantage of it."
The key now for Klinsmann: figuring out the proper balance to produce improved performances in the knockout stage. There are some underpinnings already in place -- Brad Guzan in goal, Brooks, Chandler and Johnson at the back, Bradley and Beckerman in central midfield, Altidore and Dempsey up front -- and some pieces still to identify in the games ahead.
It is one of the reasons why Klinsmann continues to tinker now. It is about the grueling schedule and the desire to procure results, but it is also about the future, too. Everything revolves around hitting top gear as the matches increase in importance and retaining the trophy in Philadelphia later this month. If he can use the group stage matches -- including the Group A finale against Panama on Monday (live, 9:00p.m. ET, FOX Sports 1, FOX Sports Go) -- to figure out the right blend for the challenges ahead, then the chopping and changing will have served the greater purpose and perhaps laid the necessary foundation to secure yet another Gold Cup triumph.
---
---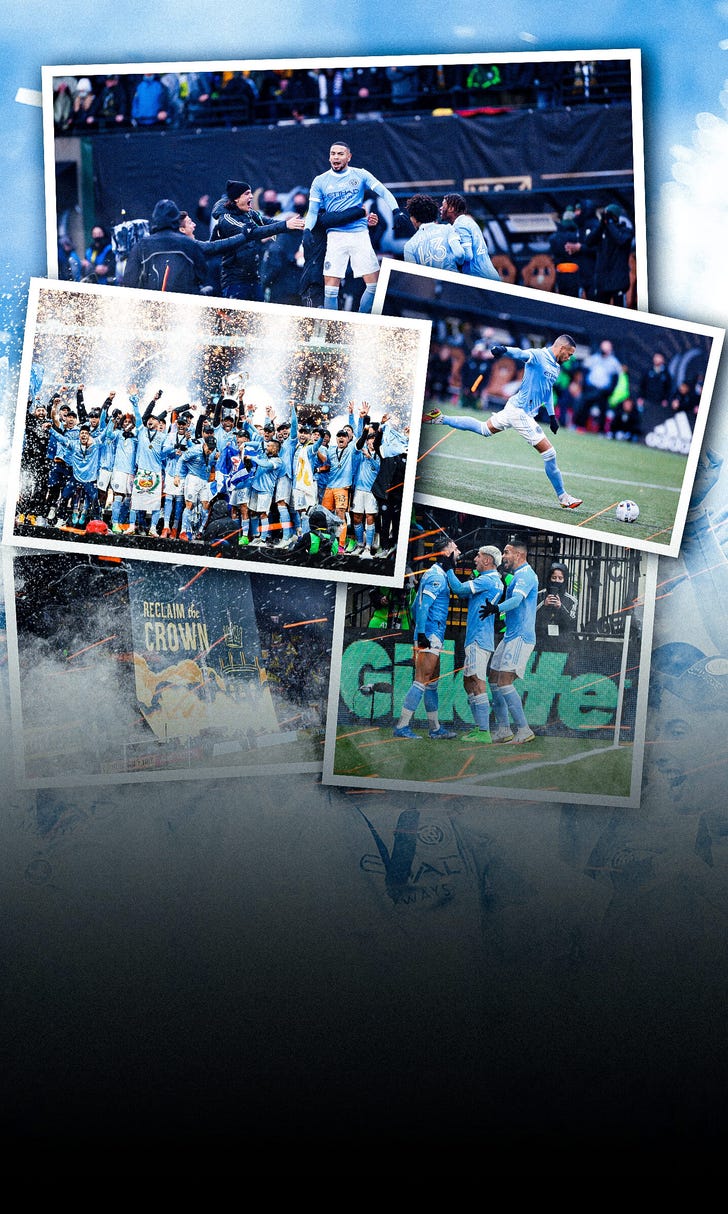 NYCFC spoil the party in Portland, prove their mettle as MLS Cup champions