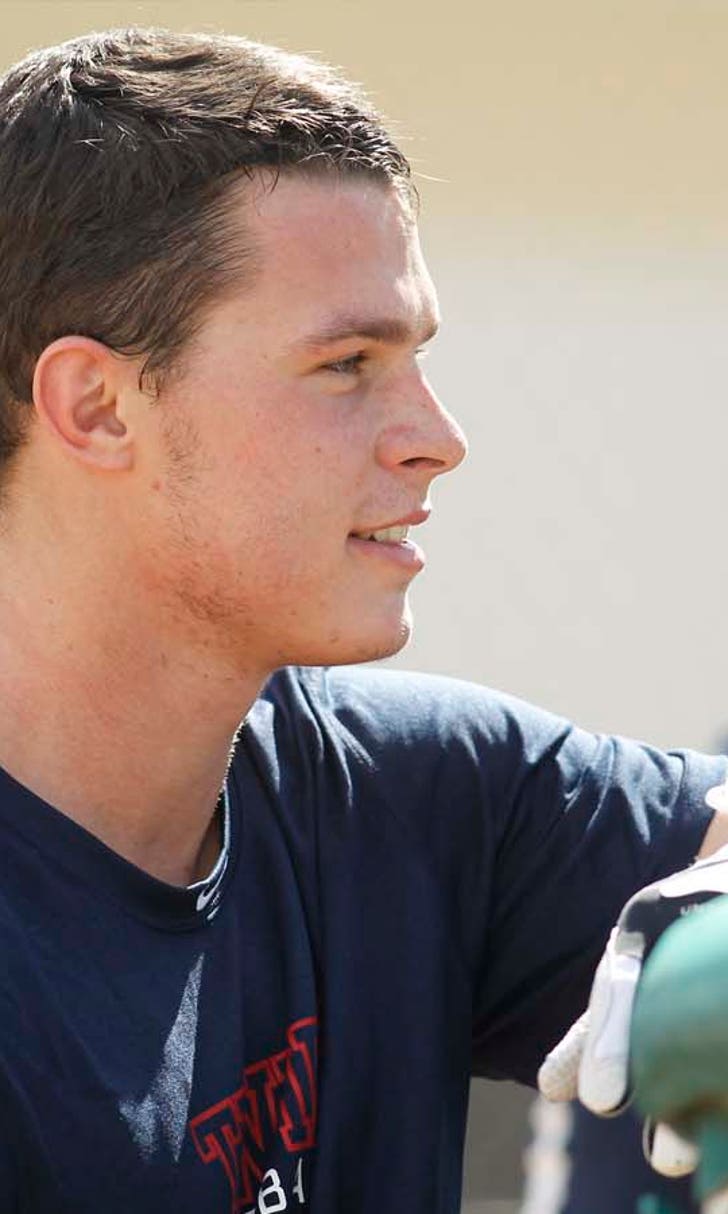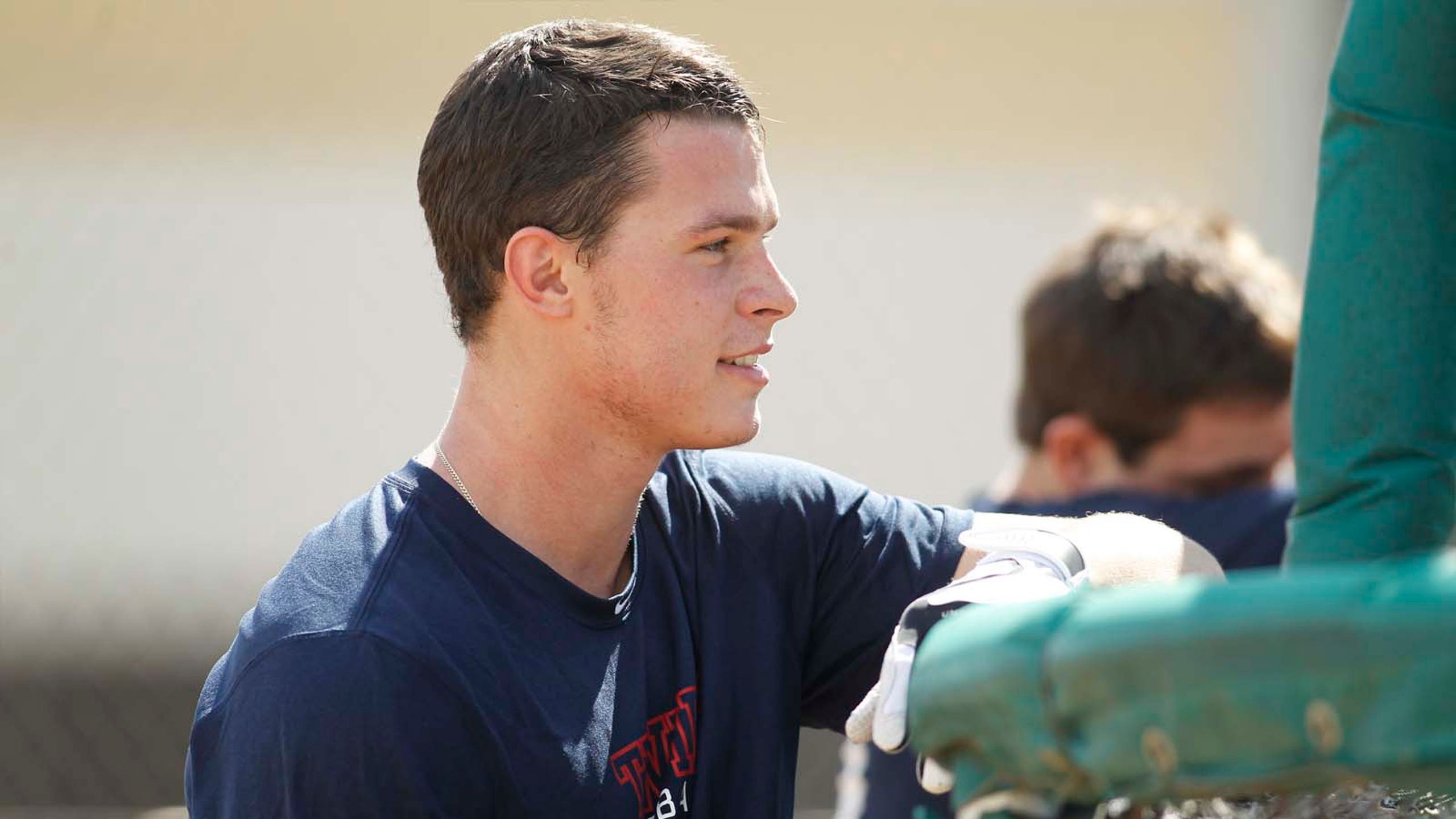 Twins minor-league stars of the week: July 31
BY foxsports • July 31, 2015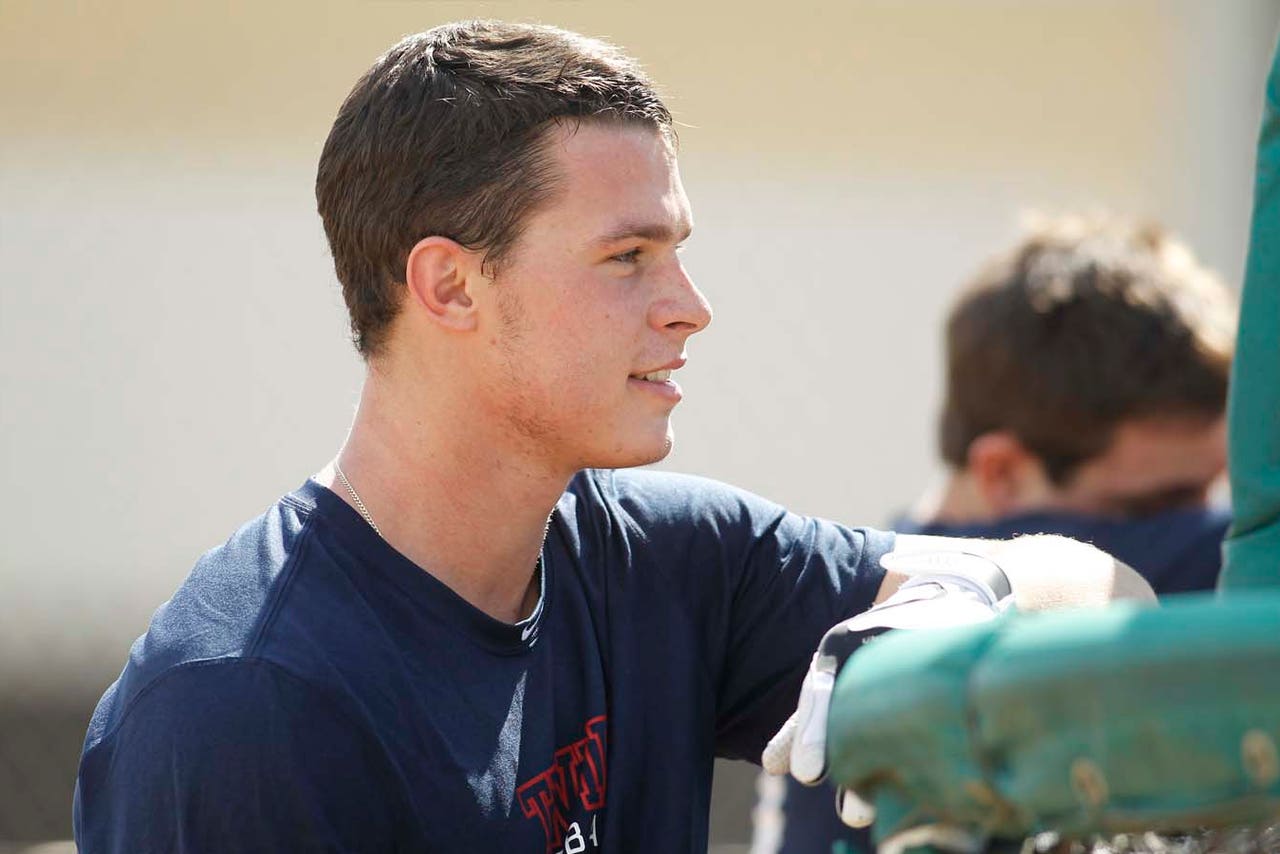 This week's FOXSportsNorth.com Minor League Star of the Week is Double-A center fielder Max Kepler.
Kepler, a 22-year-old native of Berlin, Germany, has displayed a well-rounded game throughout the 2015 campaign for Chattanooga. The 6-foot-4, 205-pound prospect has been stellar at the plate all year, hitting .330, with nine triples. 
Here's a look at what Kepler and the rest of this week's minor-league stars did throughout the Minnesota Twins' farm system.
TRIPLE-A ROCHESTER
Player of the Week: 2B James Beresford
2015 stats: .304/.340/.366, 17 2B, 32 RBI
Recent highlights: Beresford, a native of Australia, was downright red hot from July 24-28, hitting .435 (10 for 23) during that span. The pinnacle of that stretch: his 3-for-5 effort at Columbus on July 24, which included a solo home run. 
Pitcher of the Week: RHP Caleb Thielbar
2015 stats (in minors): 5-3, 2.81 ERA, 32 IP, 19 K, 18 BB
Recent highlights: Thielbar, originally from Northfield, Minn., has rebounded nicely from a demotion earlier this season from the Twins. The 28-year-old lefty had two scoreless appearances last week, with just one total hit surrendered. All told, Thielbar hasn't allowed a run since July 2.
DOUBLE-A CHATTANOOGA
Player of the Week: CF Max Kepler
2015 stats: .330/.410/.536, 27 2B, 6 HR, 46 RBI
Recent highlights: Kepler, a supremely versatile prospect, has done it all for Chattanooga this season. And, he's been especially scorching in the past week, going 10 for 25 (.400) at the plate. On Thursday night, Kepler went 3 for 4 with two solo homers, in the Lookouts' 3-0 win versus Pensacola. 
Pitcher of the Week: RHP Alex Wimmers
2015 stats: 6-3, 4.90 ERA, 93 2/3 IP, 77 K, 37 BB
Recent highlights: Wimmers, 26, a former first-round draftee out of Ohio State in 2010, has grinded through a respectable season so far. The righty, who leads Chattanooga in innings pitched this season, led the Lookouts past Tennessee on Sunday, going 6 2/3 scoreless innings, yielding six hits and one walk while striking out three. 
HIGH-A FORT MYERS
Player of the Week: OF Chad Christensen
2015 stats: .263/.324/.328, 13 2B, 30 RBI
Recent highlights: Christensen, 24, is a rare repeat winner of this weekly award. And he earned it; the Nebraska product has hit .371 over his last 10 games and went 2 for 4 with a run scored on Thursday at Daytona. 
Pitcher of the Week: LHP Stephen Gonsalves
2015 stats (overall in minors): 11-2, 1.59 ERA, 102 IP, 109 K, 40 BB
Recent highlights: This lanky, 6-5 lefty has been a dominating presence on the mound throughout the 2015 campaign, during which opponents have hit just .189 against him. Gonsalves, 21, threw five no-hit innings in the Miracle's 4-0 win at Daytona on Thursday, with eight strikeouts and three walks.
LOW-A CEDAR RAPIDS
Player of the Week: C Brian Navarreto
2015 stats: .236/.257/.291, 8 2B, 17 RBI
Recent highlights: This sturdy backstop (6-4, 220) could be worth keeping an eye on in the next few years. Navarreto, a 20-year-old from Puerto Rico, has hit .361 over his last 10 games. Additionally, he hit .467 (7 for 15) from July 23-29.
Pitcher of the Week: RHP Randy LeBlanc
2015 stats: 7-3, 1.90 ERA, 61 2/3 IP, 50 K, 19 BB
Recent highlights: LeBlanc has had a couple shaky outings in July, but has otherwise been impressive this season. Opponents have hit .214 against the Tulane product, and he was key in the Kernels' narrow win at Clinton on Tuesday. On that night, LeBlanc worked two scoreless frames, yielding one hit.
Follow Kelly Beaton on Twitter
---
---