Twins' Gibson takes loss in another rough start
BY foxsports • September 2, 2016
MINNEAPOLIS -- With Kyle Gibson again at a loss the Minnesota Twins dropped another game.
Todd Frazier homered for the second straight game, Adam Eaton had four hits and the Chicago White Sox pulled away to beat the Twins 11-4 on Friday night.
Brian Dozier homered for Minnesota, which ended a 13-game losing streak Thursday. The Twins have the majors' worst record at 50-85 and could be mathematically eliminated from postseason consideration Saturday.
Gibson (5-9), who had given up one earned run in 12 2/3 innings against Chicago this season, allowed five in 5 2/3 innings. The right-hander has allowed 30 earned runs in 39 2/3 innings over his past seven starts, including an Aug. 17 complete game in Atlanta where Gibson allowed three earned runs.
Gibson's ERA stands at 5.31. Only Ervin Santana (3.54) and Hector Santiago (4.93) have better numbers among Minnesota starters, although Santiago's ERA in five starts since being acquired at the trade deadline is 8.17.
"I don't know," Gibson said. "It's been kind of frustrating ever since in Atlanta. I thought I kind of turned the corner and made an adjustment. It's been a couple times this year where I feel like I've been on the verge of kind of figuring something out and then a big inning happens or a bad start happens."
Nine times in 20 starts this season, and five of his last six, Gibson threw between 5 and 5 2/3 innings.
"I'm not saying that I'm going back to the drawing board, but it's to the point where it's like, 'Man, I'm working as hard as I can and I'm not really reaping any benefits of it.' It's a frustrating act to feel like you have the stuff to go deep into a game and feel like you've settled down and let it get away from you," he said.
Dozier's three-run homer gave the Twins a 3-1 lead in the third. It was the 33rd of the season for the second baseman, who hit 13 in August and has a majors-best 19 since the All-Star break.
But Frazier's home run tied the game in the fourth and Chicago added runs in the fifth and sixth to chase Gibson, who threw 61 of his 101 pitches for strikes.
Carlos Rodon (6-8) tied a season-high with seven innings pitched for his career-high fourth straight win as the White Sox ended a four-game losing streak.
Rodon wasn't as sharp as his previous five outings when he was 3-0 with a 1.47 ERA, with each one a quality start. He allowed seven hits, four runs -- three earned -- and hit two batters, but was more successful later in the game, retiring eight of the final nine hitters he faced.
Minnesota had just one hit in the final four innings.
Leading 5-4, Jose Abreu singled up the middle on a less-than-full swing to score two runs in a three-run eighth. Eaton had a RBI single and Melky Cabrera a two-run single in the ninth.
Chicago tied a season-high with 16 hits. It had 15 in Thursday's 8-5 loss.
"They got a lot of runs, a lot of hits. Too much for us to overcome," Minnesota manager Paul Molitor said.
White Sox: SS Tim Anderson, who left Thursday's game with a bruised right calf, did not play. The rookie, who has hit safely in 21 of his last 24 games, is day to day.
Twins: LHP Buddy Boshers was reinstated from the 15-day DL after missing 20 games with left elbow inflammation. . . . OF Robbie Grossman missed his fourth straight game with a sore oblique.
Chicago's James Shields (5-16, 5.86), who was 0-4 with a 11.42 ERA in August, but allowed just two earned runs in six innings Monday against Detroit, is to face Santiago (10-8, 4.93) on Saturday. Santiago threw 6 1/3 scoreless innings Monday in Cleveland after going 0-4 with a 10.89 ERA in his first four starts with the Twins.
---
---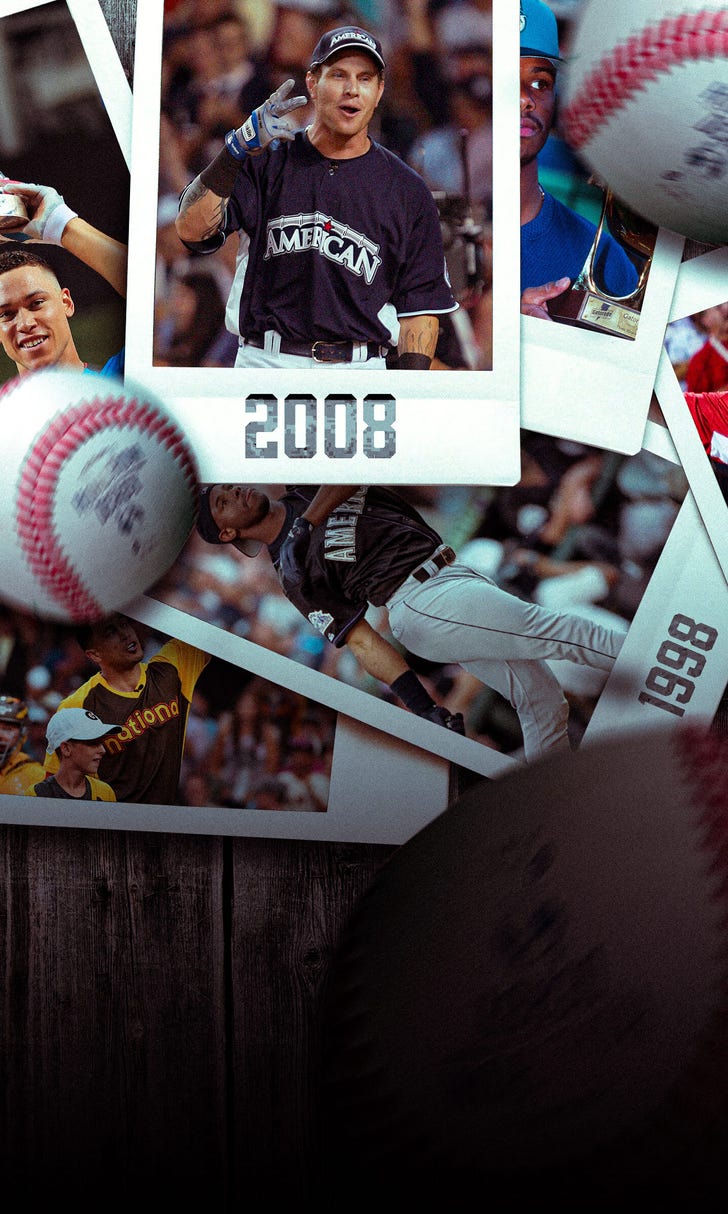 Why the Home Run Derby is the most fun day of the baseball year