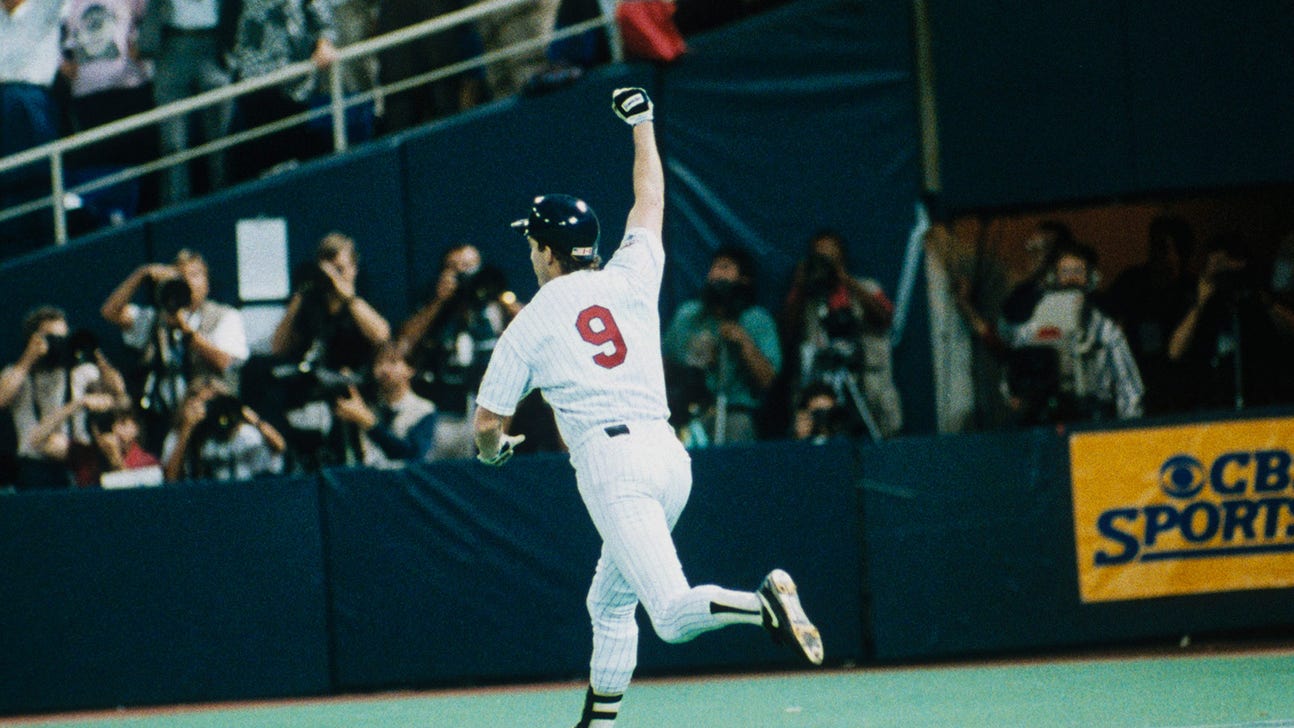 Top 10 moments in Metrodome history
Published
Dec. 21, 2013 10:00 a.m. ET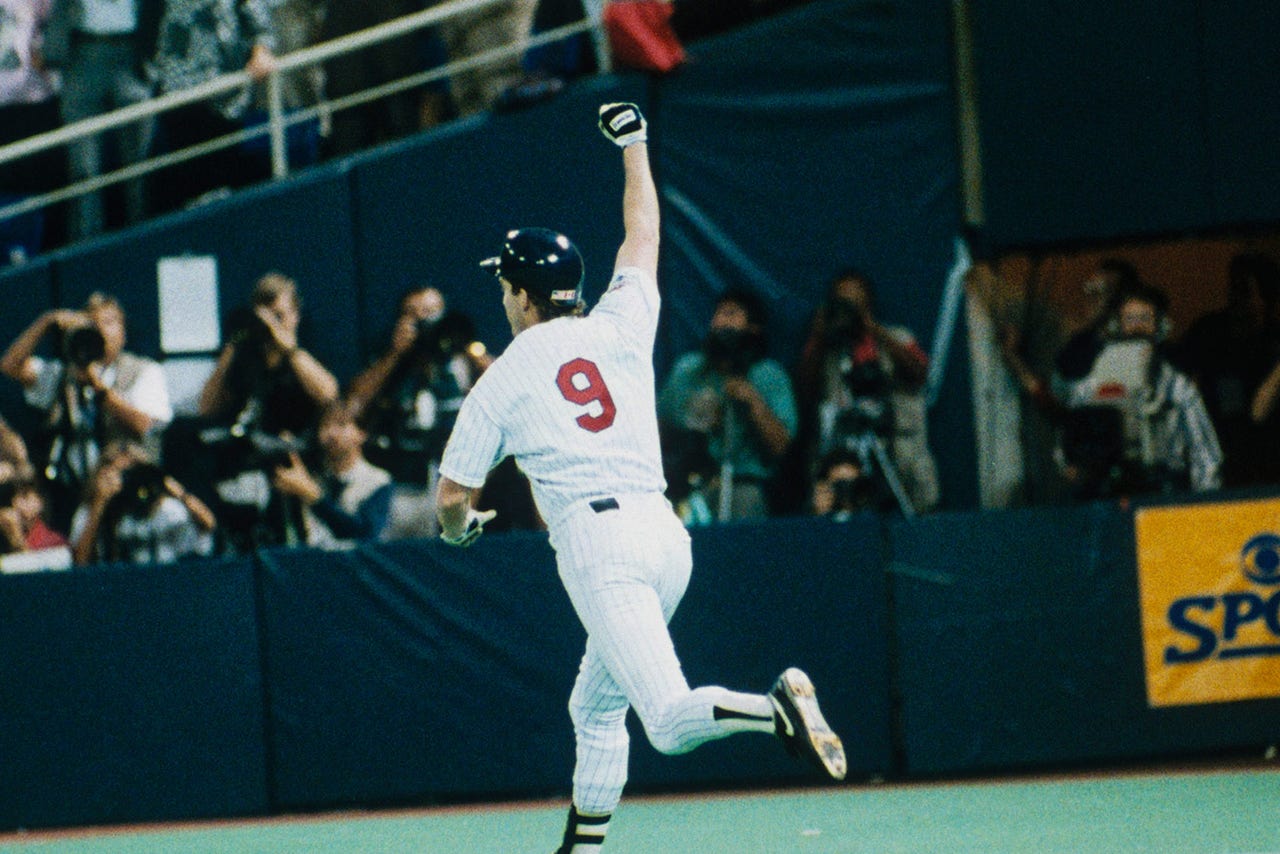 MINNEAPOLIS -- Come mid-January, more than just a pile of rubble will rest among the snow and sludge between Fourth and Fifth Streets in downtown Minneapolis.
Nestled between the smashed steel girders and jagged chunks of concrete, memories will remain. Memories forged from 31 years of sport spectacle that defined the Hubert H. Humphrey Metrodome's very existence.
By the time the old, blow-up outbuilding's razing begins Jan. 18, fans will have taken home hundreds of mementos via auction. But long after the Vikings' new, state-of-the-art, flashy -- everything the Dome wasn't -- palace is erected, the past will continue to stick around, albeit buried somewhere underneath a glass-encased architectural marvel.
Completed in 1982, the Metrodome's three decades of operation featured iconic World Series performances, wild last-second passes and even a season of professional hoops. Little by little, the 64,000-seat venue crumbled, eventually becoming outdated enough to require a replacement -- at least in the eyes of its lone remaining tenant, the city, the state and the NFL.
But no jackhammer or wrecking ball can put a dent in the magical moments that took place within the Dome's cold, battleship-grey walls. It took some brainstorming, eliminating and combining, but we did our best to rank 10 of them in ascending order of brilliance as the Metrodome's demise draws near.
10. Goodbye, new friend
Shortly before moving into their permanent home, the Target Center, the Minnesota Timberwolves wrapped up their inaugural season in the Metrodome, where they played all their home games that campaign. The Denver Nuggets sent them on their way April 17, 1990 with a 99-89 loss, led by Michael Adams' 22 points and seven rebounds and Fat Lever's 21 points and nine rebounds. Timberwolves small forward Tyrone Corbin, the team's leading rebounder, scored a game-high 25 and pulled down 13 boards. A total of 49,551 fans took in that final contest, part of more than a million spectators that watched the Timberwolves go 22-60 in their first year of existence.
9. Heavy hitters
There were a bevy of masterful plate performances during the Minnesota Twins' 28 years in the Metrodome, but two in particular stand out. On April 17, 2009, outfielder/designated hitter Jason Kubel hit for the cycle and drove in five runs in an 11-9 Twins victory over Anaheim. Twenty-five years before that, infielder Tim Teufel homered twice, singled twice, added a triple and scored a club-record-tying five runs in an 11-4 win against Toronto. It was Tuefel's 10th big-league game.
8. RussellMania
There weren't a whole lot of happy recollections provided by the University of Minnesota football team during its Dome days, but Saturday, Sept. 24, 2005 marked one of them. The Gophers snapped a seven-game losing streak against Purdue courtesy of three Gary Russell touchdowns, the last a 3-yard run in the second overtime to help clinch a 42-35, double-overtime victory. Led by Laurence Maroney's 217 yards on 46 carries, the nation's top rushing attack galloped for 301 yards against Purdue's No. 1-ranked rush defense. "I was dreading having to go, look in their eyes in the locker room and have to give them one of those talks that I've had to give too many times," said Gophers coach Glen Mason, who led them to a 7-5 record and the Music City Bowl that season. "We've kind of been snakebitten against Purdue." (Honorable mention: Rhys Lloyd's game-winning field goal to reclaim Paul Bunyan's Axe in 2003.)
7. Extra extra baseball
Twins fans received a nail-gnawing treat of sorts Oct. 6, 2009 -- a one-game playoff between their beloved team and the rival Detroit Tigers to determine the American League Central Division winner. Minnesota erased a 3-0 lead, only to let Detroit force an eighth-inning tie. The tension threatened to tear a hole in the Metrodome's inflatable roof when the score remain knotted after nine frames. And 10. And 11. The unlikeliest of Minnesota heroes emerged when Alexi Casilla -- who entered as a pinch runner in the 10th frame -- hit a ground ball through the right side of the Tigers' infield to bring home Carlos Gomez from second in the bottom of the 12th. The 6-5 walk-off win gave the Twins the division for the fifth time in eight seasons.
6. Livin' on prayers
The Dome played host to three lengthy touchdown tosses that stick forever in Vikings fans' cortexes. The most recent came Sept. 27, 2009, when once (and, in some cases, still) hated Brett Favre found little-used Greg Lewis in the back of the end zone with two seconds left to snatch a 27-24 victory over the 49ers. It was Lewis' first catch as a Viking and Favre's 43rd fourth-quarter comeback. On Oct. 19, 2003, Randy Moss did some distributing of his own when he caught a bomb from Daunte Culpepper and, while being tackled by two Broncos defenders, alertly flipped the ball backward to Moe Williams. The running back scampered in for a touchdown as time expired in the first half of a 28-20 win. Older followers also remember Warren Moon's 65-yard touchdown pass to Cris Carter in overtime against Chicago on Dec. 1, 1994, which vaulted Minnesota to an NFC Central Division title.
5. Not in this house
Two no-hitters took place within the Metrodome's confines, and both came from Twins pitchers. Scott Erickson achieved the feat April 27, 1994 against Milwaukee, and Eric Milton no-hit the Anaheim Angels on Sept. 11, 1999. Erickson issued five walks and struck out five to tally his no-no, while Milton rung up 13 batters and walked just two five seasons later. Johan Santana also set the Twins' single-game strikeout record with 17 on Aug. 19, 2007 in a 1-0 home win against Texas.
4. Run, run, rookie
"I was out playing ball." The words of Adrian Peterson after he cemented himself as an elite-level NFL running back -- in the eighth game of his professional career. The Vikings rookie rushed 30 times for 296 yards in a 35-17 victory over San Diego on Nov. 4, 2007, breaking the league's all-time single-game rushing record and scored three touchdowns. He also became the first player to top 200 yards rushing twice during his rookie season. The record still stands, and the guy they call "All Day" ranks second among active players with more than 10,000 career rushing yards.
3. Monster rally
To claim their first World Series title, the Twins had to battle back from a 2-0 deficit against St. Louis in Game 7 on Oct. 25, 1987. Luckily, they had a fellow on the mound named Frank Viola, who worked around six hits for a gutsy, eight-inning, two-run, seven-strikeout performance. Kirby Puckett tied the game with an RBI double to center field in the fifth inning, Greg Gagne's single to third snatched the lead in the sixth and Dan Gladden provided some insurance with a one-run double in the eighth. "We just kicked the door in," Twins right fielder Tom Brunansky told local TV station KSTP afterward. "We're No. 1."
2. Larkin's walk-off
Oct. 27, 1991. Gene Larkin's left knee had swelled to the size of a softball. He'd batted only three times previously in the 1991 World Series and just six times during the Twins' playoff run. But manager Tom Kelly called on the switch-hitter to deliver the final swing in perhaps baseball's finest championship series to date. Larkin's walk-off single to deep left center field scored Dan Gladden from third in the bottom of the 10th inning and sent a nervous Metrodome packed with 55,118 spectators into a collective fit of joy. On the mound, Jack Morris outdueled Atlanta's John Smoltz to pitch 10 scoreless innings. Minnesota's 1-0 win marked the series' fourth outcome decided on the final pitch of a game.
1. Puckett's magnificence
Without Kirby Puckett, No. 2 on this list never happens. In a Game 6 performance that encapsulated his invaluable contributions to Minnesota baseball, the center fielder robbed the Braves' Ron Gant of a run-scoring extra-base hit by leaping into the plexiglass in left center field, singled, tripled, drove in a run via a sacrifice fly and stole a base. And all that came before he stepped up to the plate in the bottom of the 11th inning and sent a line drive, walk-off shot to left center to force Game 7. The moment is enshrined by a statue outside of Target Field, the Twins' new home. When Puckett passed away in 2006, the Metrodome served as the setting for a public memorial service in his honor.
Follow Phil Ervin on Twitter
---