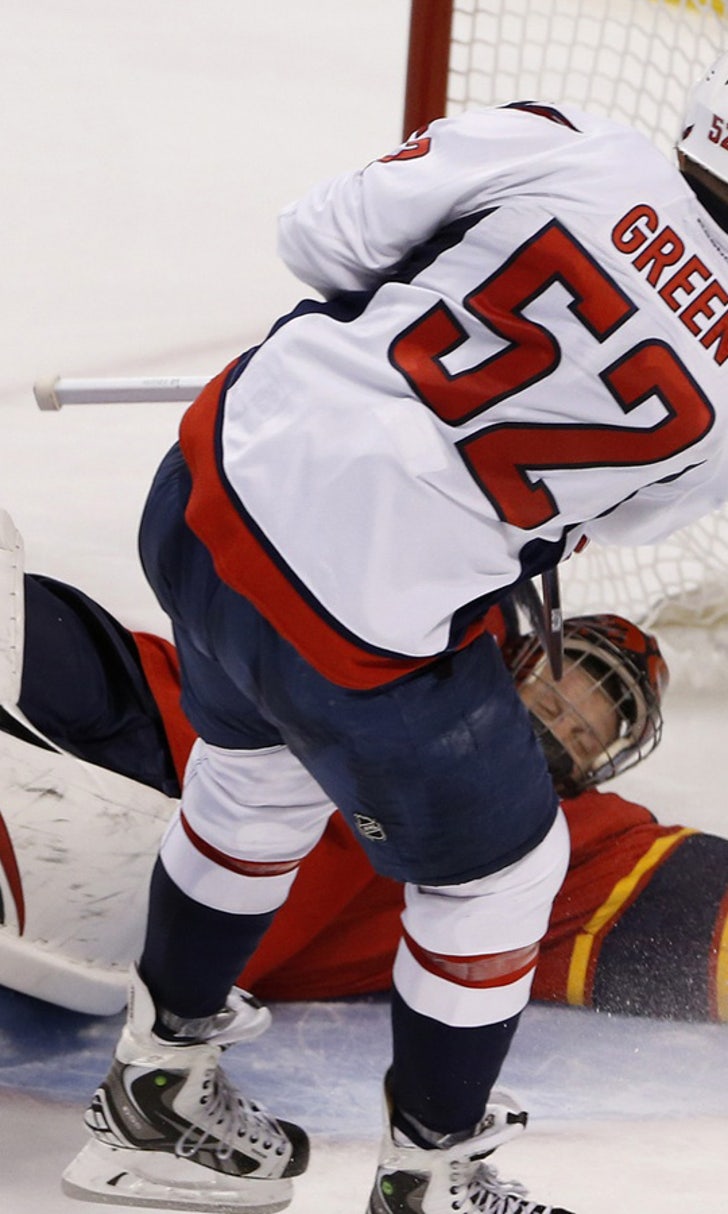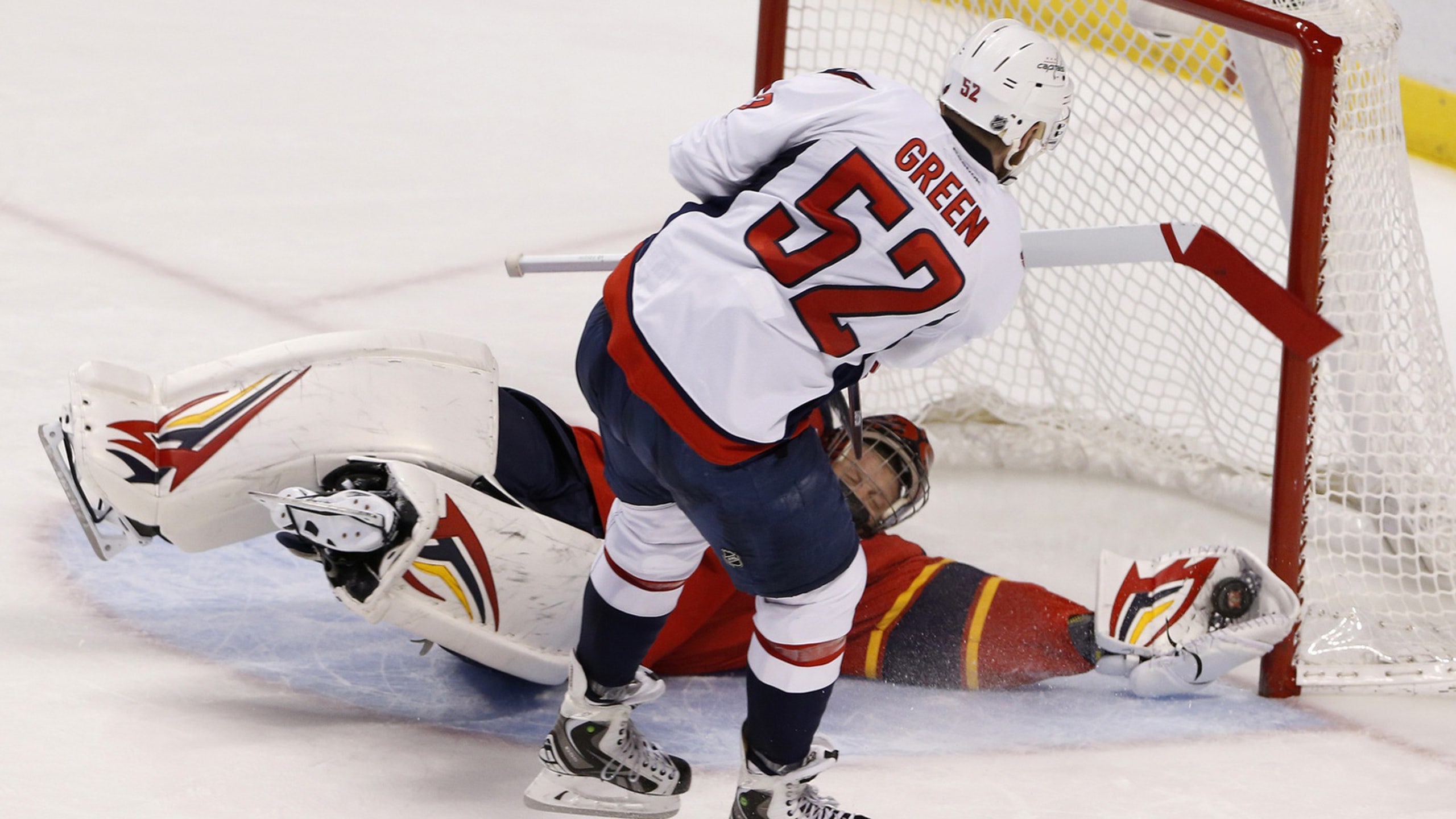 Tim Thomas feels fortunate to make highlight-reel save
BY foxsports • February 28, 2014
CORAL SPRINGS, Fla. -- Tim Thomas' effort to avoid looking "like an idiot" may have resulted in what many are already calling the save of the season.
Yet 12 hours after the clip of the scrambling Florida Panthers netminder making a goal-line glove save found itself all over television highlight reels and the Internet, Thomas had no idea how popular it had become.
''I didn't turn on the TV between the time we went home and the time I came here this morning,'' Thomas told FOX Sports Florida.
Thomas' save earned Fox Sports 1's top honors as ''The 1.'' It ranked second on ''SportsCenter'' and third on ''NHL Tonight'' -- a podium sweep for the former U.S. Olympian.
''You fall down like that, you think that you're sunk and a ship out of water there,'' Panthers coach Peter Horachek said. ''He certainly made that stab back there and I guess it was good to get on (highlight reels), but I'd rather do it the other way.''
Thomas didn't find his phone flooded with voice mails or text messages after the game. Just an e-mail from his brother-in-law with a link to a story about how the save was the ''most Tim Thomas save that Tim Thomas has ever made,'' he said.
Thomas didn't watch the video or read the story, though.
Then again, Thomas really does not need to re-live the moment. It is still fresh in his memory.
With less than five minutes to play in the third period, Washington Capitals defenseman Mike Green broke free from the penalty box just as a teammate made a last-ditch effort to clear the puck.
Panthers defenseman Tom Gilbert was so close to the Capitals' blue line that even if he tried, there was no chance of catching Green on the ensuing breakaway. Thomas was Florida's last line of defense.
''It was not ideal,'' Horachek said. ''I was almost closing my eyes saying, 'Oh no, here we go. C'mon, Timmy.' ''
But as Thomas went out to cut down the angle, his skate caught a rut in the slot and he fell backward. The 39-year-old hustled backward like a crab, stretched out in the crease and snagged Green's shot with his glove.
''That was one of the ones almost I couldn't believe,'' Thomas said. ''First of all, you have to look at it from my perspective. You go out to play a breakaway, and then you're falling. And then it's a 4-4 game at that point. To completely scramble and be fortunate enough to make that save, it didn't cost anything by your stumbling mistake.''
When Thomas got up with the puck in his glove, smiling, his teammate swarmed him in congratulation, while Green skated away in frustration.
''I don't know who it was -- somebody from Washington,'' Thomas said. ''I can't remember exactly what they were saying, but whatever they were saying was making me laugh, too -- 'You've got to be kidding me.'
''I made enough saves like that in practice and everything else. You at least have a hope you can pull off something like that, I guess.''
Thomas said although he did not watch the replay of Thursday night's save, he does occasionally ask his goalie coaches to put together highlight reels when he needs a boost of confidence.
''Every once in a while I ask the goalie coach to put together some clips of when you're playing your best, so if things don't feel right, you can look back and have a reference,'' Thomas said.
So while Thomas may not have seen the NHL's best save of the season, chances are pretty good he'll be viewing it eventually as a reminder of what's possible.
---
---