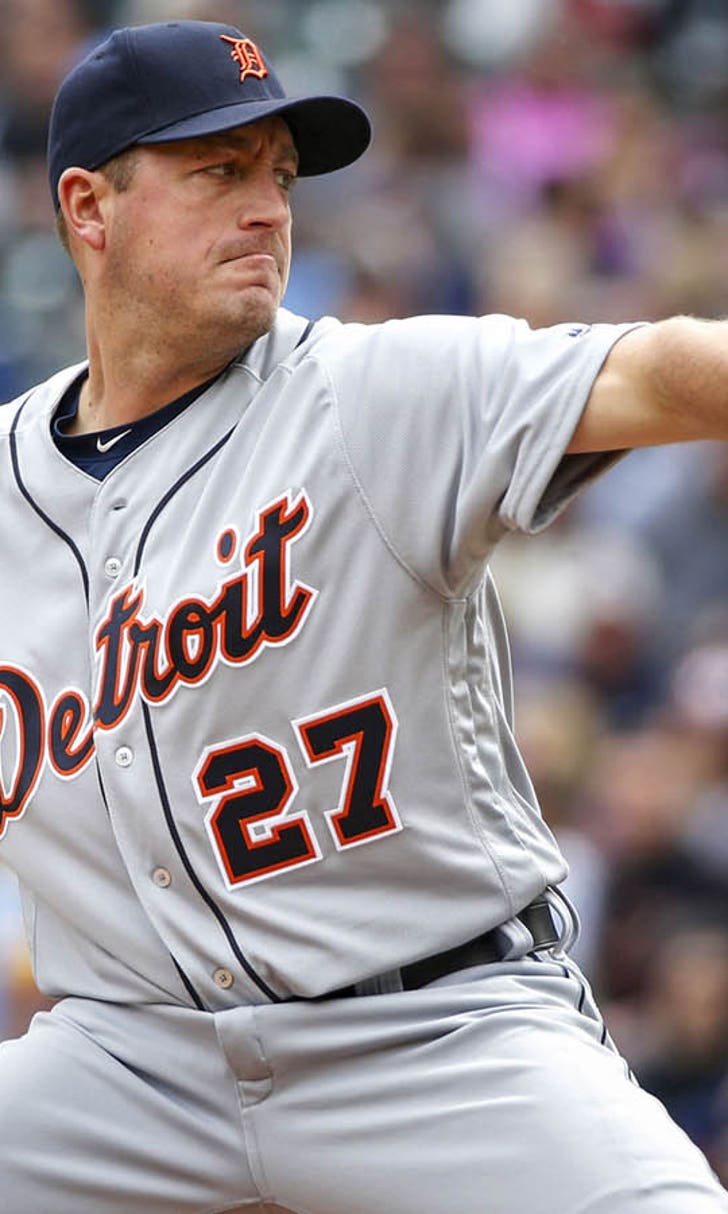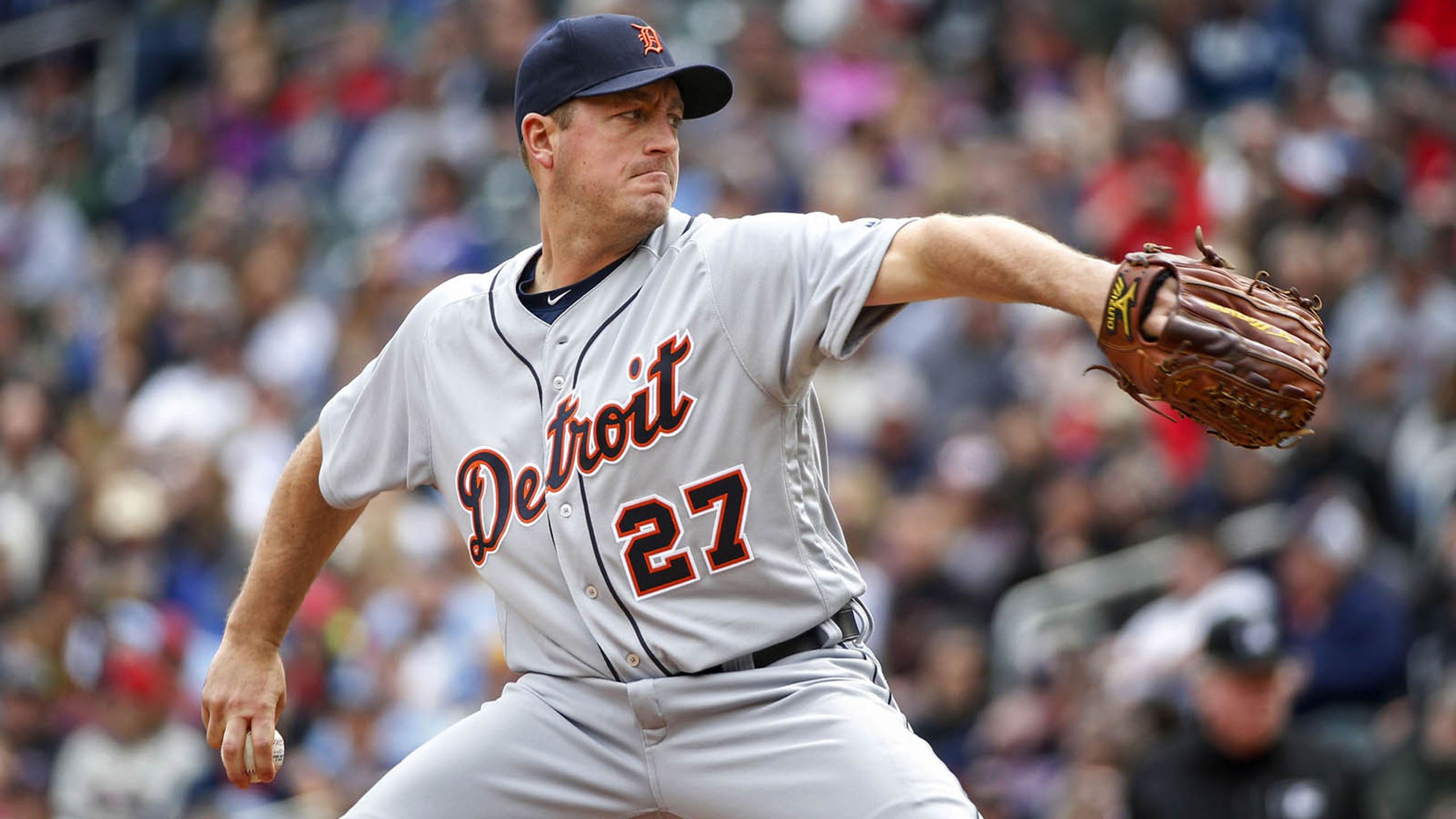 Tigers will start Zimmermann vs. Orioles on Saturday
BY foxsports • September 6, 2016
CHICAGO (AP) -- Detroit Tigers right-hander Jordan Zimmermann has been activated from the disabled list and is scheduled to start Saturday against the Baltimore Orioles.
Zimmermann left Washington as a free agent and signed a $110 million, five-year deal with the Tigers during the offseason. He was 5-0 with a 0.55 ERA after five April starts but has struggled since and gone on the DL twice because of neck pain.
Zimmermann gave up two home runs in a rehab start for Triple-A Toledo on Monday, throwing 80 pitches.
"I'm pain free," Zimmermann said Tuesday. "I feel great and the ball is coming out good. I have pretty good command of the off-speed pitches, so it's way, way better than when I was rehabbing the first time and tried coming back. I feel as strong or if not stronger than I did in April. I'm excited to get back out there."
He said he threw his fastball from 90-93 mph, attributing a drop in velocity to the neck strain earlier this year.
Zimmermann, 9-5 with a 4.44 ERA in 16 starts, allowed six runs and six hits while getting five outs in his last start with Detroit on Aug. 4. He also had a poor June before being sidelined the first time.
"As long as I'm feeling good and I can locate, I can pitch at 90-91 no problem," Zimmermann said. "When I was rehabbing the first time I was 90-91 and couldn't locate. That's a recipe for disaster. If I can locate, I have enough off-speed pitches to get these guys off-balance and I should be fine."
Manager Brad Ausmus said right-hander Michael Fulmer will start against Baltimore on Friday and ace Justin Verlander on Sunday at Comerica Park.
Detroit won 11 of 14 entering Tuesday, moving into a tie with the Orioles for the second AL wild card.
"We're playing good ball right now," Zimmerman said. "If I can get back in there and help them win some ballgames down the stretch here, that's really what I want to do."
---
---