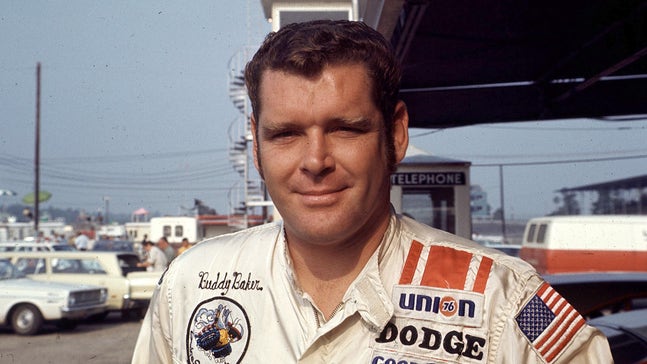 Thoughts and well-wishes pour in for NASCAR legend Buddy Baker
Published
Jul. 8, 2015 9:16 a.m. ET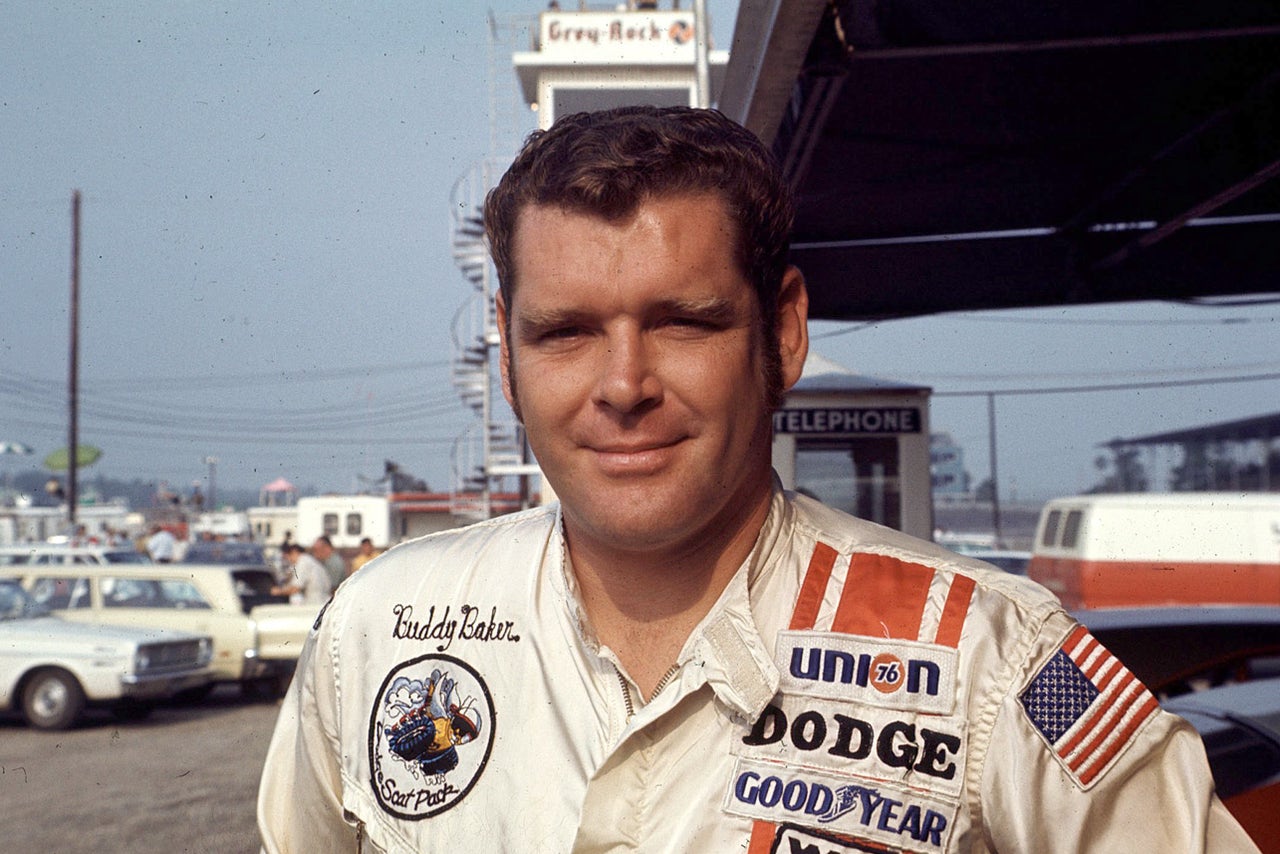 NASCAR legend Buddy Baker announced Tuesday night on SiriusXM NASCAR Radio that he has inoperable lung cancer and Tuesday would be his final night as co-host of SiriusXM's "The Late Shift."
"There comes a time when you talk to the doctor and say what are my chances and there's dead silence," Baker, 74, said in making his announcement on Sirius Tuesday night. "I went, 'How long?' 'Well, we don't own the hotel, we don't know when we check out. It's something that we cannot fix.'
"Everything has a start and an ending, and mine has been overwhelming."
Baker then added, "Do not shed a tear. Give a smile when you say my name. I'm not saying goodbye. Just talk to you later."
At six feet, six inches tall, the son of NASCAR Hall of Famer Buck Baker was often called the "Gentle Giant" during his 33-year driving career. In 1980, the Charlotte, North Carolina native won the Daytona 500 with an average race speed of 177.602 mph -- a track record that still stands. That same year, Baker became the first driver to eclipse the 200-mph mark on a closed course while testing at Talladega Superspeedway.
Although he didn't win at the 2.66-mile superspeedway in 1970, Baker won there four times throughout his stellar career. In 1979, Baker won the inaugural pre-season event now known as the Sprint Unlimited. He scored 19 wins in NASCAR's premier series, including a victory in the 1970 Southern 500 at Darlington Raceway where he lapped the rest of the field. He also won back-to-back World 600s at Charlotte in 1972-73.
After retiring from driving in 1992, Baker made a successful transition to the television booth as a commentator for The Nashville Network and CBS, and later joined SiriusXM as co-host on "The Late Shift" and "Tradin' Paint."
Shortly after Baker announced he was stepping down from his radio job, thoughts and well-wishes poured in from around the NASCAR world on Twitter and beyond.
I can't believe the news on #BuddyBaker. Everyone please add Buddy and his family to your prayers.

— Jimmie Johnson (@JimmieJohnson) July 8, 2015
got home from dinner with the family, heard about my old friend #BuddyBaker and his battle with cancer, love you Buddy and will be praying

— Darrell Waltrip (@AllWaltrip) July 8, 2015
#BuddyBaker won 19 Sprint Cup races. He is one of #NASCAR's 50 greatest drivers. More importantly, he is one hell of a nice guy. Sad news !

— Ray Dunlap (@XRayDunlap) July 8, 2015
The @NASCARONFOX Family sends our thoughts & prayers to the most gentle person we know, Buddy Baker who is battling lung cancer! We Love You

— Larry McReynolds (@LarryMac28) July 8, 2015
Best wishes to the great Buddy Baker. I'm sure a lot of #NASCAR Nation prayers are up.

— Brett Jewkes (@BJewkes) July 8, 2015
---
---