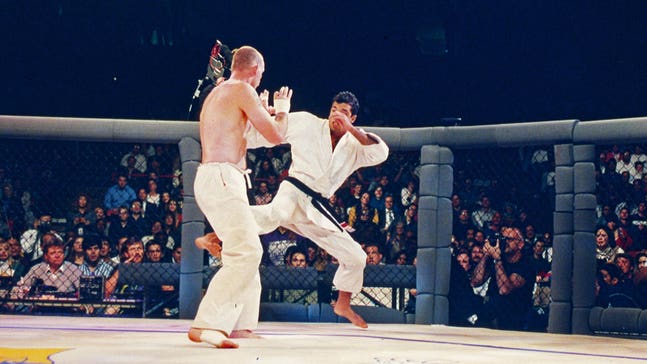 The one-night tournament is returning to MMA, but is that a good thing?
Published
May. 14, 2014 7:11 p.m. ET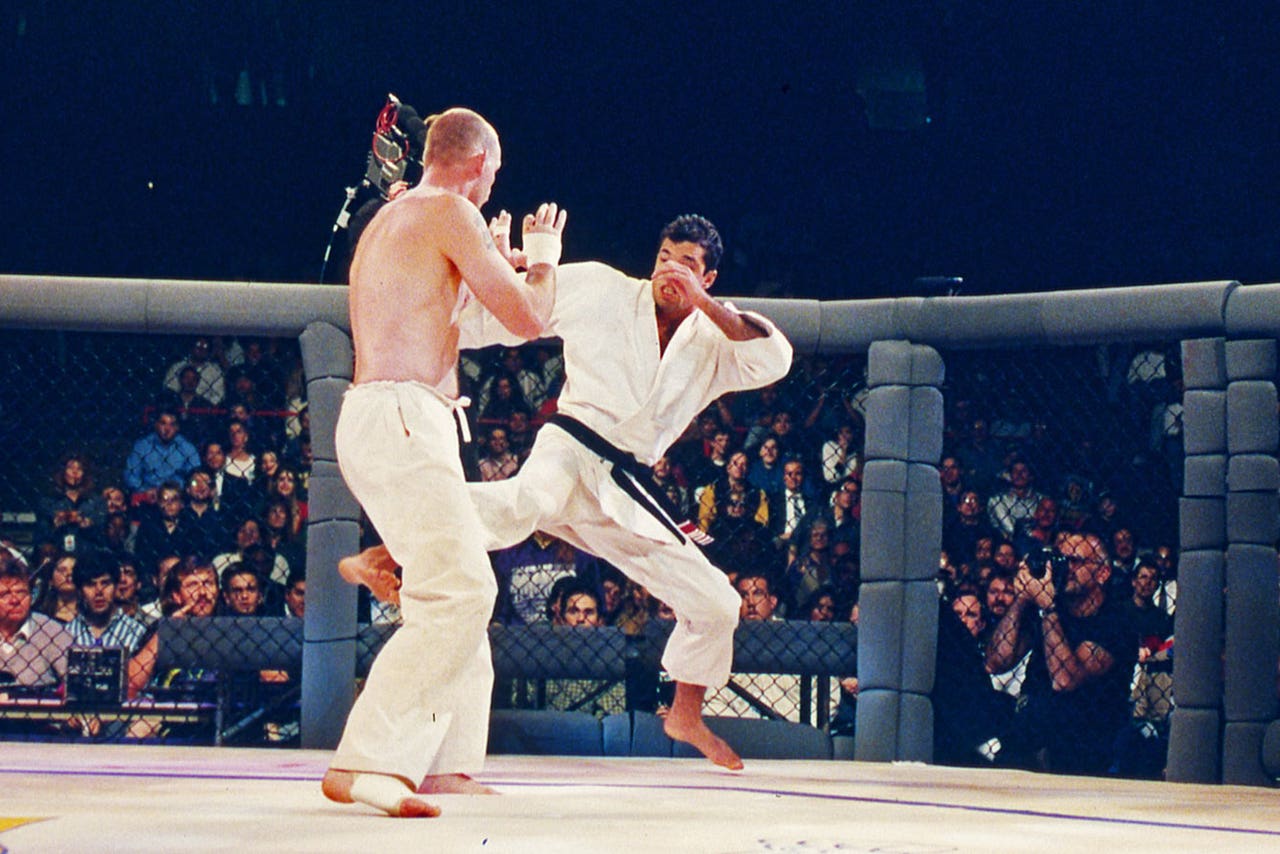 When Rich Chou was approached by promoter Bryan O'Rourke to take part in a new MMA promotion, he was hesitant. The former Strikeforce matchmaker loves the sport, but felt like things were stagnant. Chou didn't want to jump back in unless there was a unique opportunity, something that no one else was doing.
Then the topic was broached about doing a one-night tournament. Chou was immediately excited.
No one does one-night tourneys anymore and commissions wouldn't even sanction them. UFC president Dana White has vowed never to book one, though the company was built on them in the 1990s, starting with Royce Gracie winning UFC 1.
"You can't forget this was the foundation of the sport," Chou told FOX Sports. "There were tournaments everywhere in the early days."
Chou has been a part of a few himself, including a massive one called Rumble on the Rock in Hawaii in 2006 that was held over two days. UFC veterans Anderson Silva, Jake Shields, Carlos Condit, Yushin Okami and Frank Trigg all competed.
With Chou's help and after months of talks with the Oklahoma State Athletic Commission, the Battlegrounds MMA O.N.E. eight-man tournament became a reality. O'Rourke and Blackzilians coach Kenny Monday, a former Olympic wrestling gold medalist, run the organization.
The event happens June 27 at the BOK Center in Tulsa, Okla., and features former 170-pound UFC fighters like Cody McKenzie, Dennis Hallman, Brock Larson, Luigi Fioravanti and David Mitchell. The victor, who will have to win three fights in one night, earns $50,000.
"The world really loves tournaments," Monday said. "The Final Four. Playoffs. College football is going to a tournament format [for its playoffs]. People understand it and they love it and they really get emotional about it."
But there is a reason why one-night tournaments are no longer prevalent in MMA despite being a cornerstone for both the UFC and PRIDE. One fight alone is dangerous for both competitors. When you make them compete multiple times in a single night, the odds of injuries happening increase exponentially. In this era, with more scrutiny than ever placed on brain injuries, the idea of putting athletes in more harm's way doesn't come without debate.
Mark Coleman, an MMA legend, won three one-night tournaments, at UFC 10, UFC 11 and the PRIDE 2000 Openweight Grand Prix. UFC 10 was an eight-man tournament, UFC 11 was four men and the PRIDE tourney was 16 men with the final three rounds happening on the same day. "The Hammer" doesn't believe tournaments are feasible in today's MMA.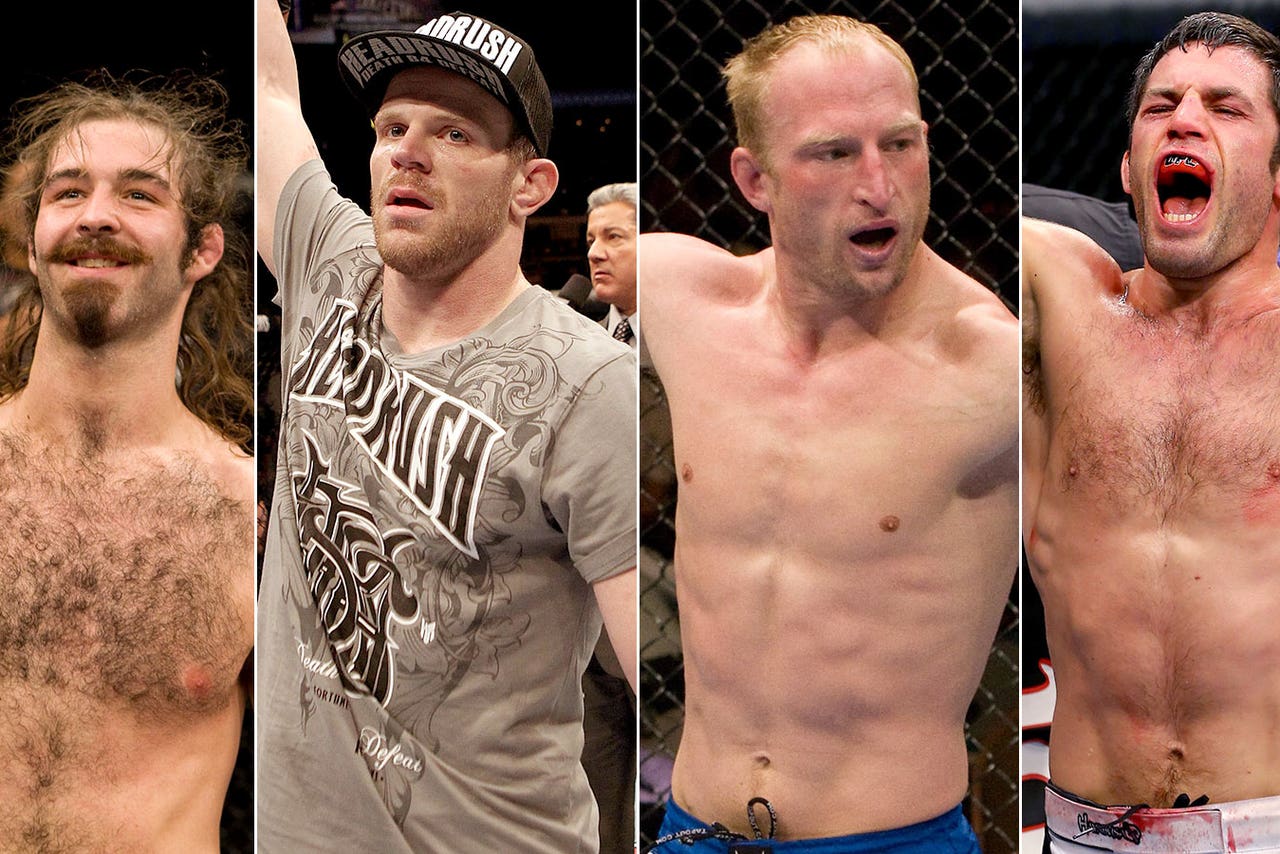 Former UFC fighters Cody McKenzie (from left), Dennis Hallman, Brock Larson and David Mitchell will all compete in the eight-man, one-night tournament.
"I was able to get through the one-night tournament and there's nothing like that," he told FOX Sports. "You fight three times in one night and to win three times in one night, it's incredibly hard to do. I was lucky enough back then guys weren't as super skilled as they are now. Because now it would be super, super hard for anyone to fight three times in one night."
Nick Lembo, the chair of the Association of Boxing Commissions (ABC) MMA rules committee and New Jersey State Athletic Control Board counsel, says holding a one-night tournament causes additional regulatory challenges that are "certainly substantial, but not insurmountable."
Lembo said competitors should all be qualified to compete against each other, the fighting time should not exceed the fighting time of one full contest that the competitors would be approved for and there must be a new pre-fight physical examination before each additional bout.
The Oklahoma State Athletic Commission is in compliance with two of Lembo's ideals. All the competitors are qualified to fight each other and there will be additional exams given prior to every fight. But the quarterfinals and semifinals will not be just a single round -- they will be three rounds like any other MMA fight, meaning a fighter potentially could be in the cage for 45 minutes total.
"We wanted to make this as pure of a form of MMA as possible," O'Rourke said. "We didn't want to water it down. It affects strategy and takes away from the excitement."
The OSAC will add much more medical testing and have four physicians on site, according to administrator Joe Miller. Rather than just a ringside doctor, there will be physicians with the fighters in the dressing rooms. Miller said there will be neurological testing before and after each fight done by a specialist on site. In between rounds, there will be a minimum of two non-tournament fights and or 45 minutes, whichever is longer.
Miller said the commission batted around ideas over the course of several months and they are confident in the regulations they have administered. Tournament alternates will also compete just in case someone has to pull out.
"We feel like it's going to be as safe as any other MMA fight," Miller said.
McKenzie is happy to have the opportunity to do something like this. When the tournament idea was brought to him, the recent UFC cut said he was excited, because he's "all about that old-school stuff."
"I'm just applauding the Oklahoma State Athletic Commission for having some balls," McKenzie said. "The rest of the athletic commissions are becoming an absolute joke. They're going to kill the sport."
Battlegrounds, on the other hand, is bringing MMA back to its roots. It's controversial, no doubt. But then again, so is the sport itself.
"Tournaments are so unpredictable and that's what makes them so exciting," Chou said. "So many things can happen."
---
---