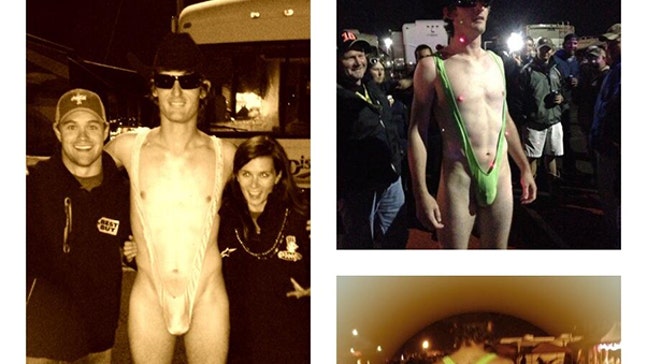 Talladega Flashback: Ricky & Danica Meet Mankini Man
Updated
Mar. 4, 2020 5:20 p.m. ET

This pretty much sums up the legendary Talladega Boulevard.
Back in May, Ricky Stenhouse Jr. and Danica Patrick met up with a friend... who just also happened to be wearing a Borat-inspired neon green mankini.
Do the three have plans to catch up this weekend? If so, we certainly don't need another picture. This is definitely a case where what happens in Talladega, should stay in Talladega. 
In any case, it looks like Clint Bowyer is still up for some fun.
Careful, Clint. Don't say we didn't warn you. 
---