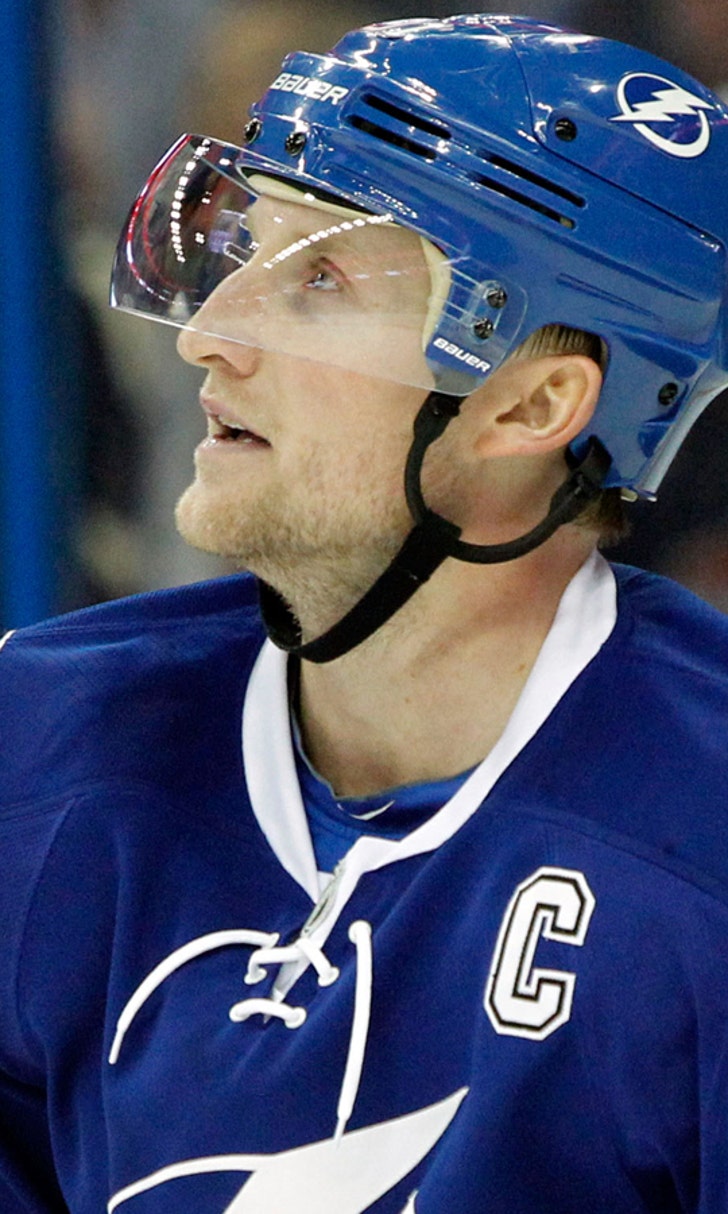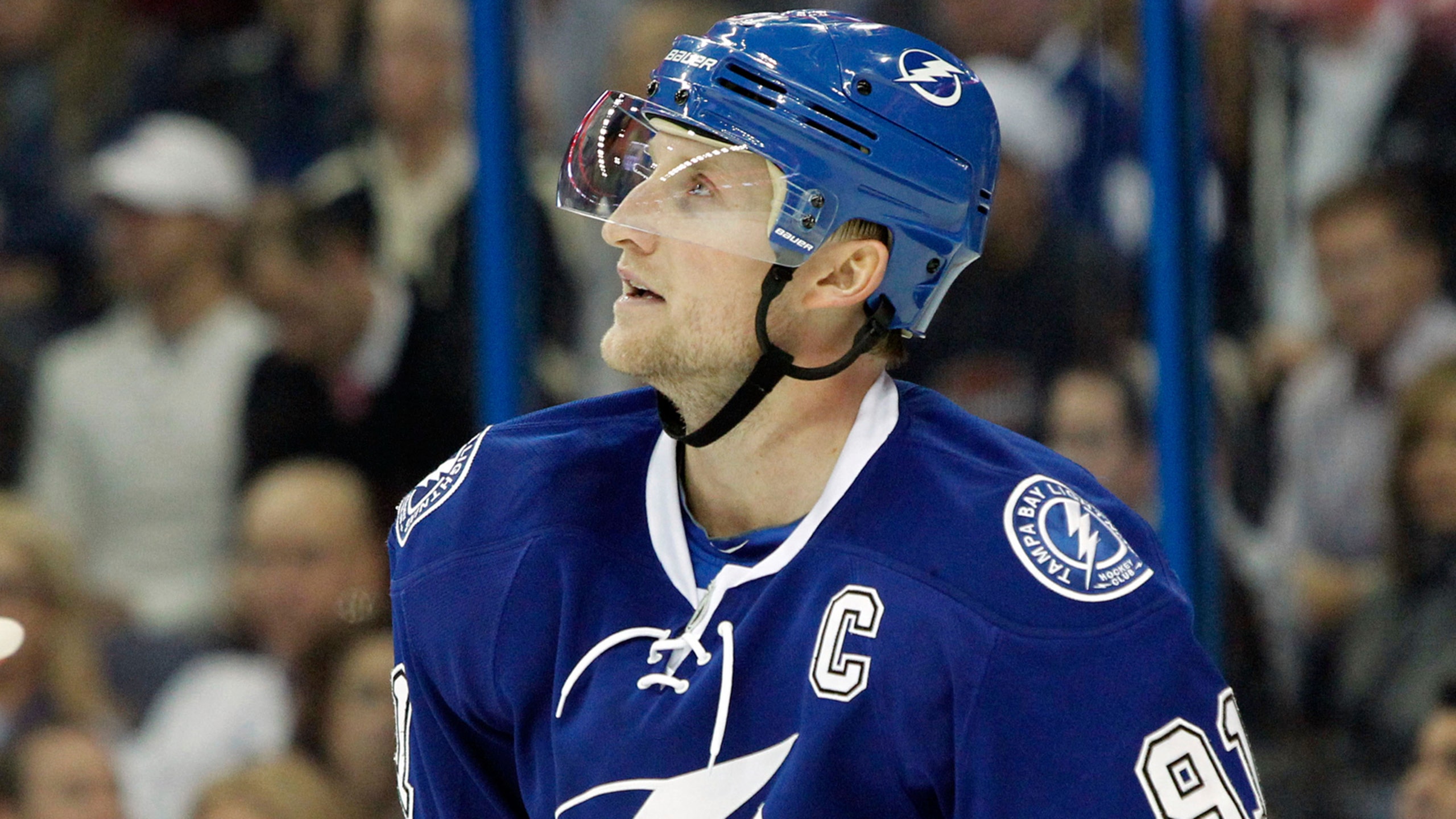 Steven Stamkos' 250th goal a reason for Lightning to reflect on brilliance
BY foxsports • December 9, 2014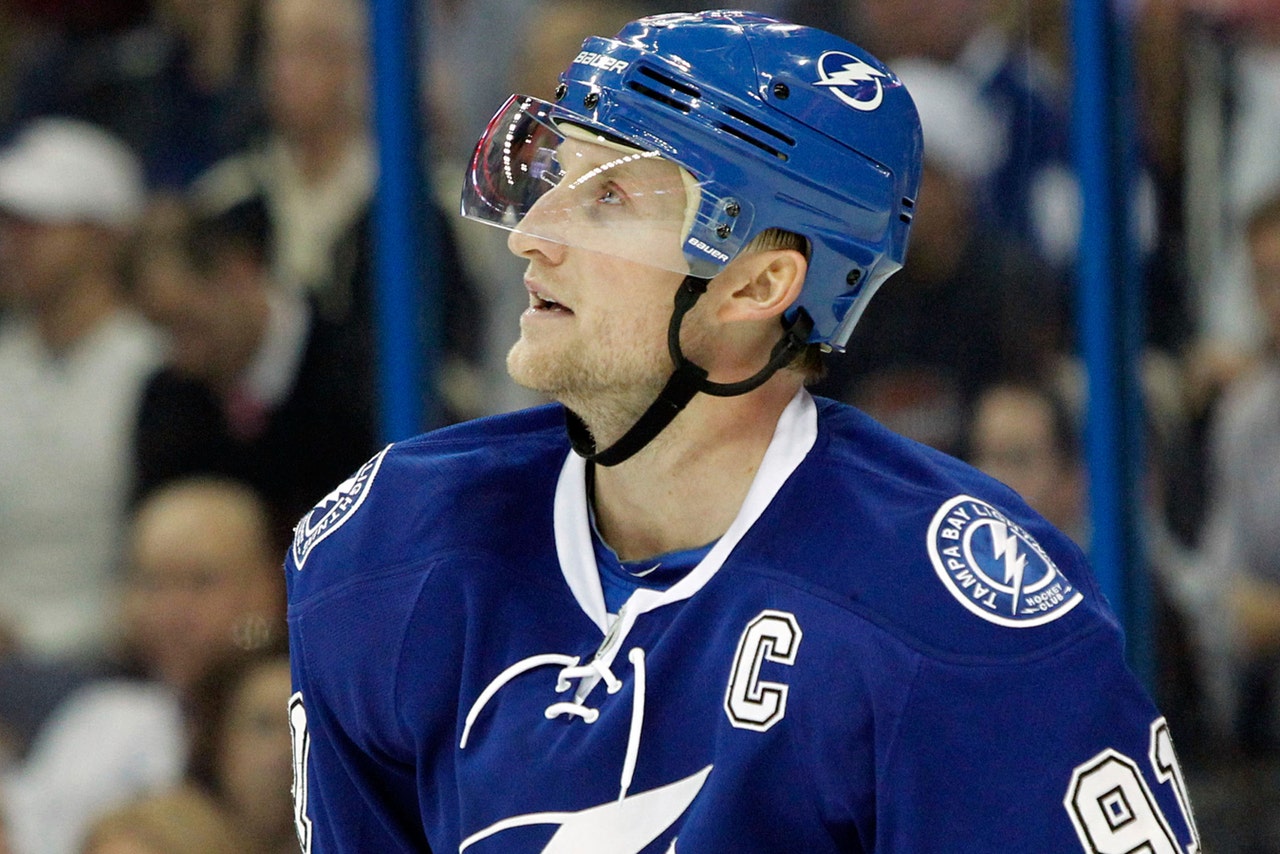 TAMPA, Fla. -- His motion was seamless, the kind of action that led to a familiar reaction. These moments have made Steven Stamkos one of the NHL's most mesmerizing talents, so good and so young. These moments have tantalized about what his future can hold, so possibly rich and rewarding.
Forty-seven seconds into the second period, Stamkos received a fine pass from Ryan Callahan with a quality view of Washington Capitals goaltender Braden Holtby. Stamkos made a half-turn toward his right, his stick on the puck as his body carried his momentum toward his target.
Stamkos' arms ripped his stick from the side of his body, the angry motion sending the puck zipping through nearby traffic like a pellet shot from an air gun. Holtby lifted his right arm in vain. The prize found a soft landing spot in the back of the net to lift the Tampa Bay Lightning to a two-all tie, before a familiar roar tickled ear drums throughout Amalie Arena, before that comforting "Hammer Time" clip played over the loudspeakers.
Stamkos, the Lightning's captain and soul, earned his 250th goal Tuesday in a 5-3 loss. The milestone was remarkable in the sense that it was so unremarkable, as reflected by his answer to the fuss afterward in a corridor near the ice. Tampa Bay's captain has made the difficult in recent years look simple, the challenging appear mundane.
"I completely have not thought about that until I got asked about that this morning," Stamkos said. "I guess we can stop talking about it now. To be completely honest, I haven't thought about it at all."
Plenty consider No. 250 as meaningful, though. Nice, round numbers give us a chance to slow the blur. They give us a chance to recall progress made. They give us a chance to pause, savor and consider how much more is possible.
Players become lost in the grind of their professional lives. Numbers are how eyewitnesses to their work make sense of it all.
Rest assured, his health willing, Stamkos is just getting started. He became the 10th-youngest player in NHL history to reach No. 250 at 24 years, 305 days old. He joins a list that includes Wayne Gretzky, Mario Lemieux, Alex Ovechkin, Steve Yzerman and Jaromir Jagr to reach No. 250 at such a young age.
What's to come?
Why can't he evolve into hockey royalty?
Dream on. Stamkos, to little surprise, has been a staple of Tampa Bay's rise to the top of the Eastern Conference this season. Before Tuesday, he led the Lightning with 32 points and 16 goals. His 16 assists stood third on the team.
Stamkos' challenge will be to avoid making moments like the one Tuesday pass without savoring them. He should enjoy the milestones that come as he climbs in his career. He should take an instant, however short, to recognize how much of what he has done is special.
He should take a second, a minute, an hour, no matter how silly he considers the attention surrounding the marker. Then he should strive for more.
"He'll just continue to do things in front of this home crowd that we should appreciate," Lightning coach Jon Cooper said, "because goal scorers like him don't come around that often."
The thing that makes Stamkos and all other elite talents shine is an uncommon drive. That's the trait that makes the Lightning's young superstar a perfect pick to wear the "C" as his franchise's 10th captain. That's why 250 goals could become 300, then 350 and more sooner than you think. That's why, barring another serious injury, his numbers will only go up, up, up as he matures on the ice.
Sometimes, it's hard to believe 250 goals have passed this quickly. Stamkos has grown up before many eyes, with speed and stunning efficiency, since the Lightning took him first overall in the 2008 draft. He has confronted expectations as a potential franchise-changing face, met them in his most formative years as a professional and then began a journey down a path of creating a legacy that honors the lofty hopes placed in him.
The moment that led to Tuesday's milestone looked so common and familiar. There was the goal, then the cheers, then the music, then the fist bumps on Tampa Bay's bench. All were for him. All were because of him.
But to the man at the center of it all, this sequence was business as usual, the praise and numbers and history far from his mind.
Others saw it differently. Others saw a break in the blur, a rare chance to savor all that has happened and dream about what could come, before Stamkos' chase for more began again.
You can follow Andrew Astleford on Twitter @aastleford or email him at aastleford@gmail.com.
---
---