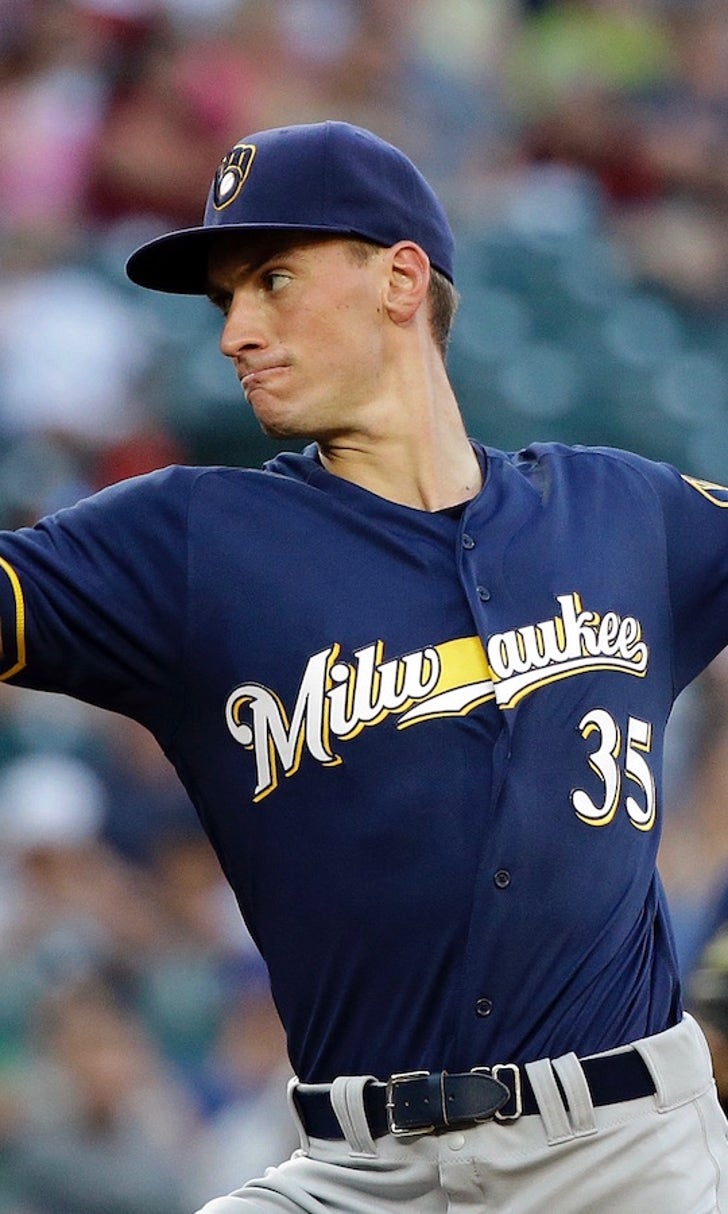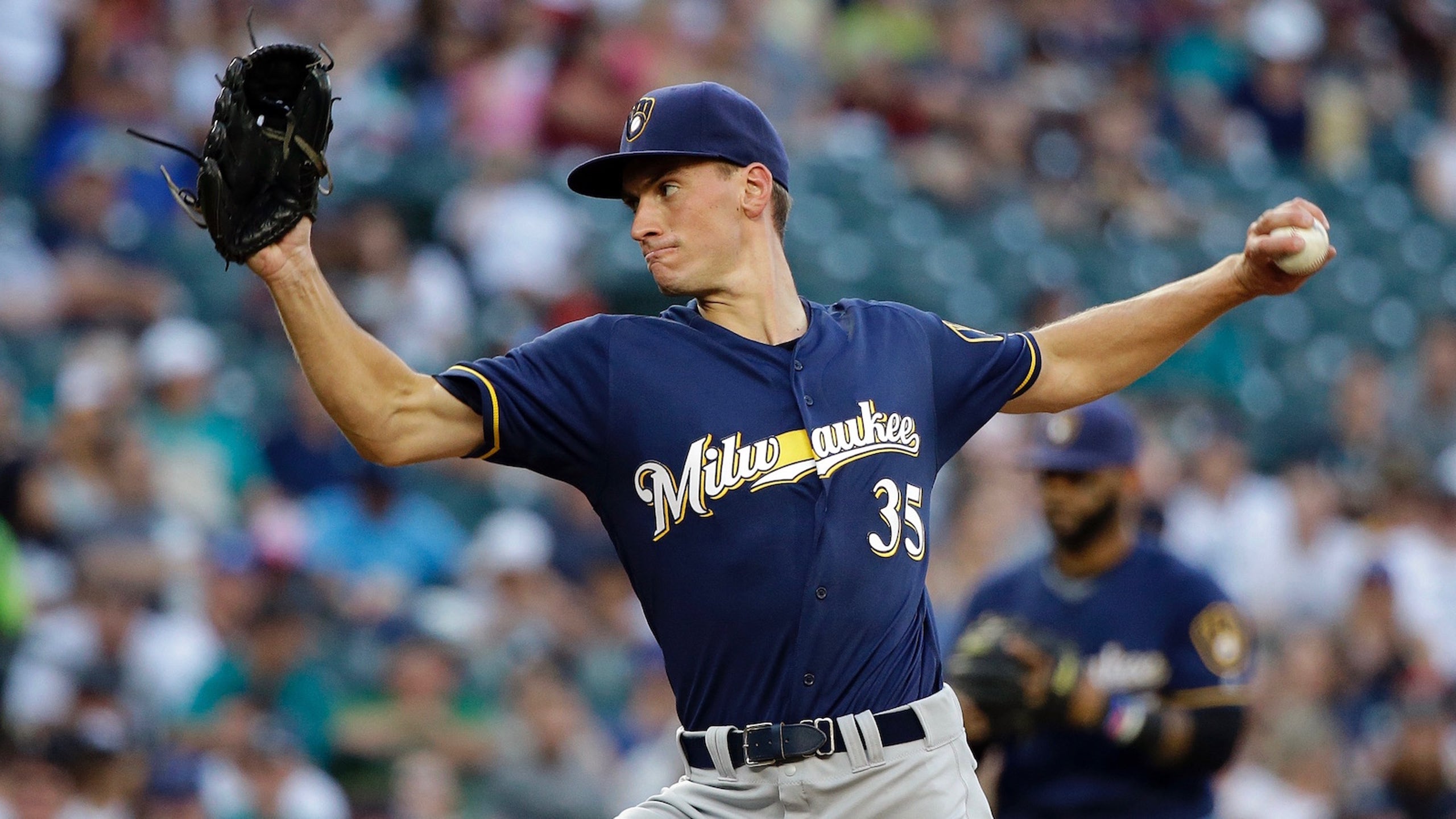 StaTuesday: The history of Brewers' left-handed starting pitching
BY foxsports • August 23, 2016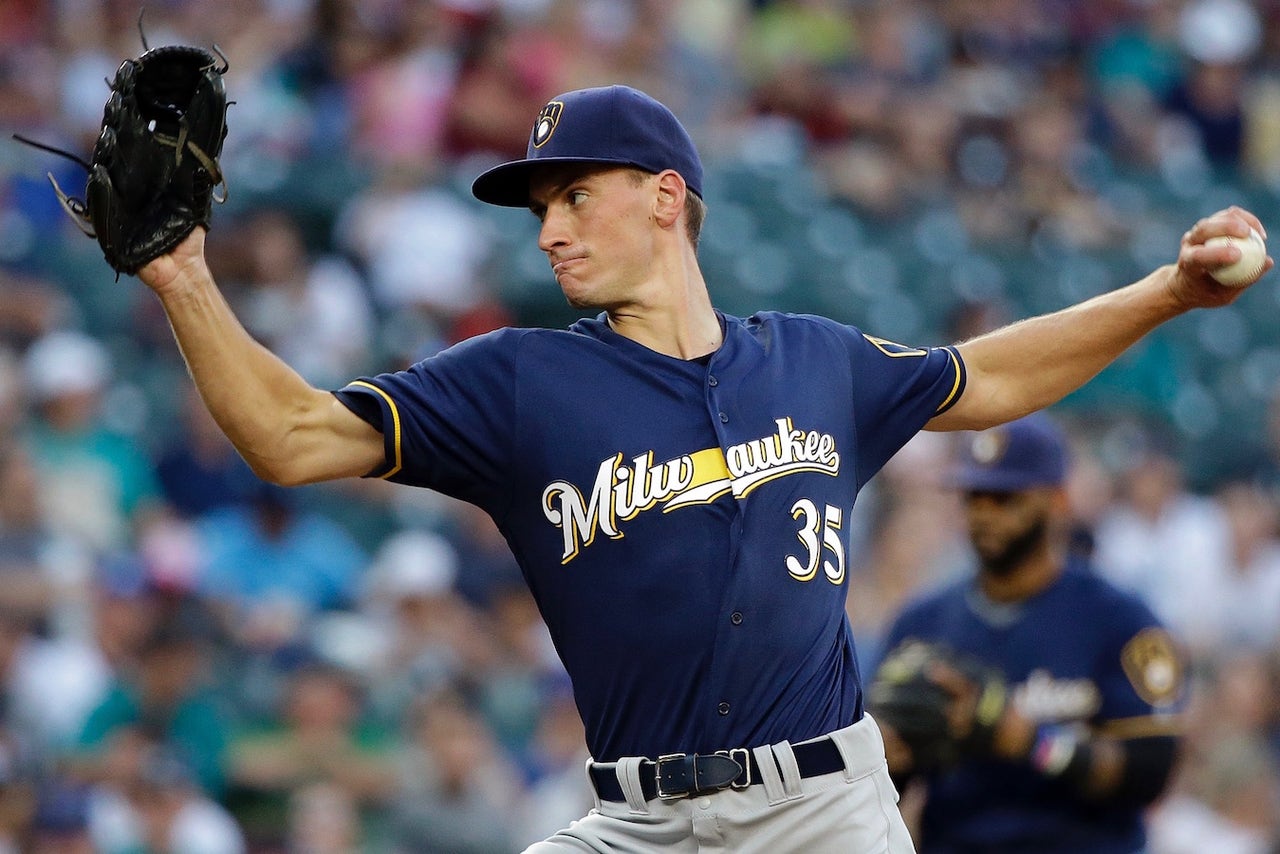 Rookie Brent Suter this past Friday became the first left-handed pitcher to start for the Milwaukee Brewers since Aug. 28, 2013.
Southpaw starters have played key roles for the Brewers over the years, however, despite their recent absence from the rotation.
The Brewers through Friday had sent out left-handed starters in 2,090 of the franchise's 7,606 games since 1969, with those starters earning 709 wins.
Here is a look at several of the notable left-handed starters in team history (Note: Statistics only include starts, not relief appearances):
-- Mike Caldwell (1977-84), 100-78, 217 starts, 1553 1/3 innings, 3.74 ERA, 508 strikeouts, 336 walks, 18 shutouts.
 The Brewers acquired Caldwell from the Cincinnati Reds in June 1977 in exchange for former first-round draft pick Rick O'Keeffe. He pitched eight seasons for the club, winning at least 10 games in six of them. Caldwell's best season came in 1978, when he went 22-9 with a 2.36 ERA in 293 1/3 innings, pitching 23 complete games and six shutouts. He finished second in American League Cy Young Award voting behind Ron Guidry of the New York Yankees.
Caldwell set the Brewers' single-season record for wins, shutouts and ERA that year. He eventually became the Brewers' all-time career leader in wins by a starter and complete games with 81.
-- Teddy Higuera (1985-94), 94-64, 205 starts, 1,364 1/3 innings, 3.63 ERA, 1,069 strikeouts, 437 walks, 12 shutouts.
Higuera is third all-time in wins, shutouts and strikeouts as a starter in Brewers history. His best season came in 1986, when he went 20-11 with a 2.79 ERA in 34 starts (248 1/3 innings), earning All-Star honors and finishing second in American League Cy Young Award voting.
Higuera won 69 games in his first four major-league seasons but just 25 in his final five seasons, as injuries limited his effectiveness.
-- Bill Travers (1974-80), 61-64, 157 starts, 981 innings, 4.01 ERA, 408 strikeouts, 352 walks, 10 shutouts.
Travers' 65 wins (including relief appearances) rank third all time among Brewers' left-handed pitchers. He reached the major leagues in 1974 as a 21 year old but didn't become a full-time starter until the following season. Travers' best season came in 1976, when he went 10-6 with a 1.91 ERA in the first half of the season to earn All-Star honors. He finished the season 15-16 with a 2.81 ERA in 34 starts (240 innings).
Travers won at least 10 games in four of his seven seasons with the Brewers. He signed with the California Angels in 1981 and played there for several seasons before retiring.
-- Jerry Augustine (1975-84), 37-48, 104 starts, 629 2/3 innings, 4.52 ERA, 203 strikeouts, 213 walks, six shutouts.
Augustine began his career as a starting pitcher but became primarily a relief pitcher in his fifth major-league season, though he started games in nine of his 10 seasons. He threw a career-high 209 innings in 1977 and won at least 10 games in two seasons (1977 and 1978).
Augustine was 55-59 with a 4.23 ERA overall during his career and ranks fourth all time in wins among Brewers left handers.
-- CC Sabathia (2008), 11-2, 17 starts (17 games), 130 2/3 innings, 1.65 ERA, 128 strikeouts, 25 walks, three shutouts.
The Brewers were 49-40 and trailing the Chicago Cubs and St. Louis Cardinals in the NL Central on July 7, 2008, when they sent three prospects and a player to be named later to the Cleveland Indians for Sabathia. He was outstanding in 17 starts, winning four straight to begin his Brewers tenure and allowing one or zero runs in 10 of them. Sabathia helped the Brewers to a 90-72 record and a National League wild card berth, but the team lost to the Philadelphia Phillies in the divisional round. He signed with the Yankees following the season.
Here's a look at the Brewers' pitchers with the most wins as a starter (lefties are in italics).
Information courtesy baseball-reference.com
Follow Nate Gotlieb on Twitter
---
---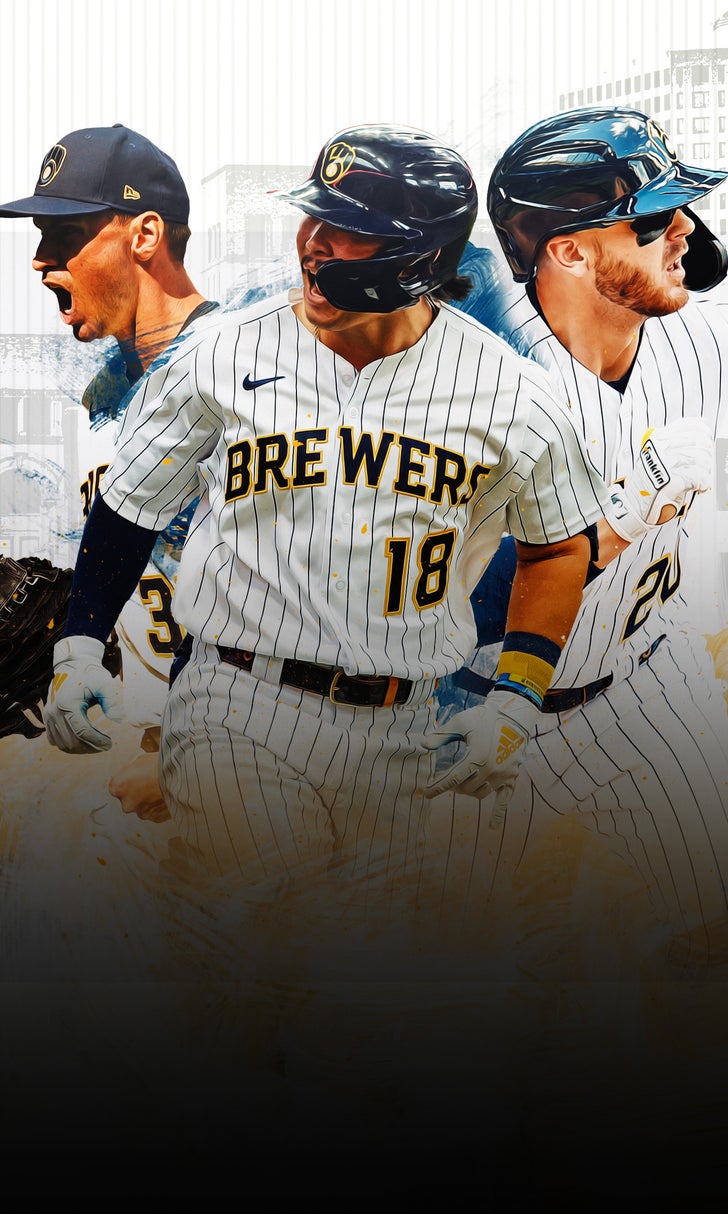 Six Milwaukee Brewers who will make or break this season