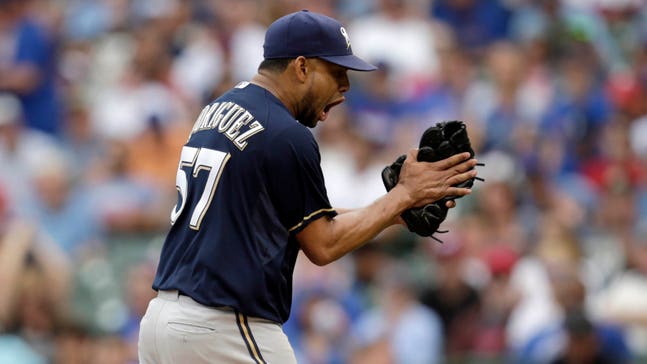 StaTuesday: Examining K-Rod's closing
Published
Jul. 7, 2015 1:30 p.m. EDT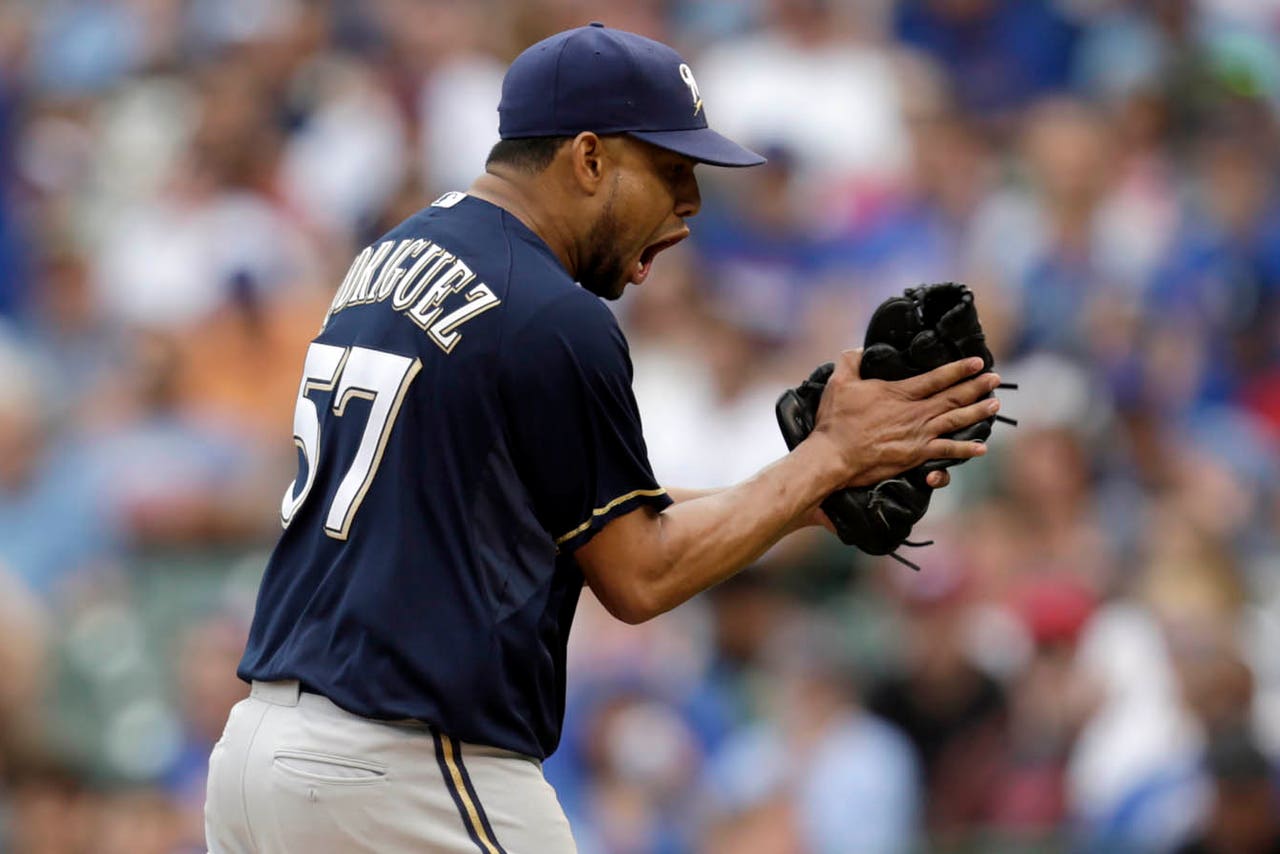 Welcome to the inaugural edition of StaTuesday. Each week we'll give a different look at sports by taking a look at a particular statistic or numbers. If you have any ideas for future articles, please send us an email.
Francisco Rodriguez made this year's All-Star Game thanks in large part to his converting every save opportunity this season. He is one of 14 pitchers to be at a 100 percent rate, although of those only four could be considered full-time closers. K-Rod is second among the group in save opportunities as well.
Here's the 100% list with save opportunities in parenthesis:
Among the 100 percent group, Rodriguez is fourth in Average Leverage Index.
OK, a quick explanation. Baseball-reference.com has a formula which determines the pressure situation a pitcher has inherited when he enters the game and split it into three categories: high, medium and low. These are defined by B-R thusly: high leverage is a value over 1.5 (20% of plays); medium is 0.7 to 1.5 (about 40% of plays); low is less than 0.7 (about 40% of plays). Average leverage is 1.0.
K-Rod's Average Leverage Index is 1.593. Among the 100 percenters, the three higher than K-Rod are Miller (1.816), Perkins (1.754) and Tolleson (1.714).
In his 31 appearances, Rodriguez's leverage breakdown is 15 high, 3 medium and 13 low. Twenty times he has entered with the lead, four times in a time game and on seven occasions the Brewers were trailing.
Interestingly, every time Rodriguez has pitched it has been to start an inning and every time he has recorded three outs. He has never had an inherited runner and never has gotten less than or more than three outs.
Among the top 184 relievers listed by B-R according to save percentage, only two have recorded exactly three outs in every appearance -- Rodriguez and Davis -- and three have always entered the beginning of an inning (Rodriguez, Atlanta's Jason Grilli and San Diego's Joaquin Benoit).
In case you were wondering, last season K-Rod's Average Leverage Index was 1.515, when he converted 44 of 49 save opportunities (90 percent). With the Angels from 2005-08, his aLI was over 2.100 each season, with a high of 2.550 in 2008. He converted 90 percent of his save opportunities during that time period.
One last thing -- before you think the Brewers are worried about putting K-Rod in with runners on base, consider that since 2012, he has inherited 19 runners and allowed only one to score (5 percent) -- and that one occurred in his short stint with Baltimore in 2013 and in the seventh inning of a game the Orioles were already trailing.
Follow Dave Heller on Twitter
---
---