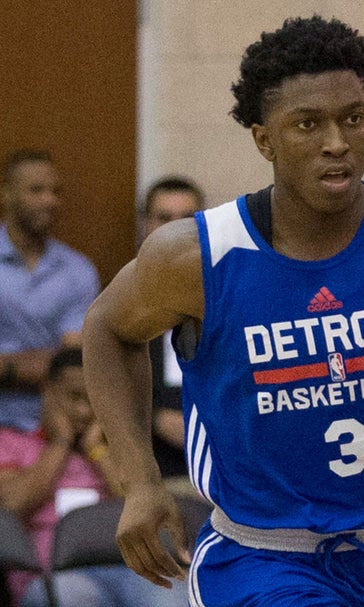 Stanley Johnson begins Pistons' career with chip on his shoulder
July 7, 2015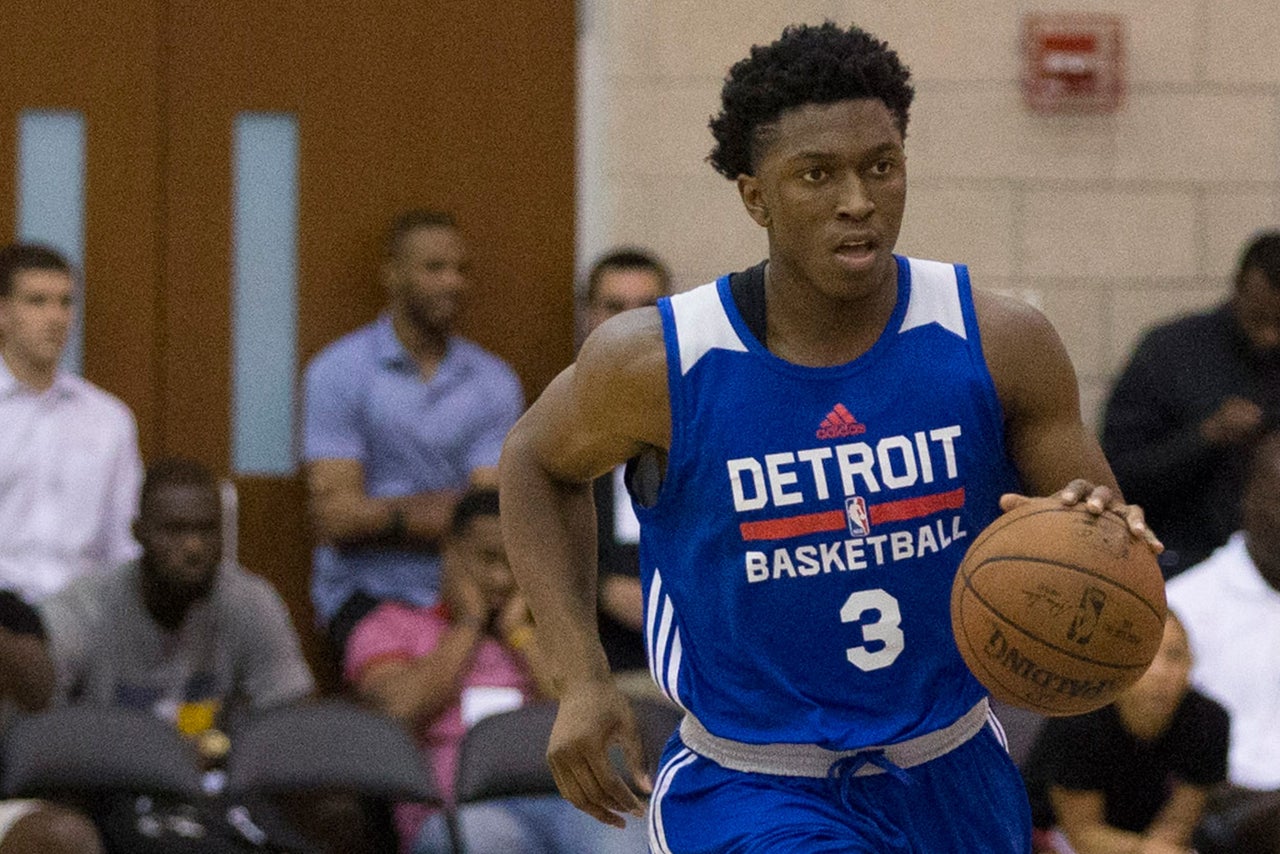 The general consensus of the post-NBA Draft nitpickers was that one of the big swings and misses was Detroit's selection of Arizona forward Stanley Johnson with the eighth pick. The peanut gallery wasn't so much down on Johnson as they questioned the Pistons' preference for him over a similar player who was available and almost unanimously ranked higher on the pre-draft boards: Duke's Justice Winslow.
Johnson's heard the critics and seems to be anxious to answer them. In his first three appearances for the Pistons in the NBA's Orlando Summer League, he's put up games of 13, 24 and 14 points, while shooting 70 percent from the field (19 of 27) and 50 percent from 3-point range (4 of 8). He's also collected 20 rebounds, six assists and six steals.
Joel Brigham of BasketballInsiders.com writes that Johnson has demonstrated an edginess and self-confidence that should serve him well in the tougher battles to come.
"I don't think Stan (Van Gundy) would draft somebody that's soft," Johnson told Brigham."I'm not going to let anybody punk me on the court just because I'm 19 years old and new to this. You're not going to disrespect me. I have no tolerance for that type of stuff. I've had some stupid fouls, and I've got to get better at that. But I'm going to get my respect, especially in the Summer League."
Johnson sounds eager to justify Van Gundy's selection.
"I'm the kind of guy who plays with a chip on his shoulder. It's Detroit vs. everybody. I'm really happy to be here. I'm blessed for the opportunity."
One other Orlando league tidbit: The league leader in scoring and assists is one and the same person, and another former Arizona Wildcat. The Magic's Aaron Gordon, who struggled through an injury-plagued rookie season in Orlando, was averaging 21.5 points and 14 rebounds in two games.
---
---