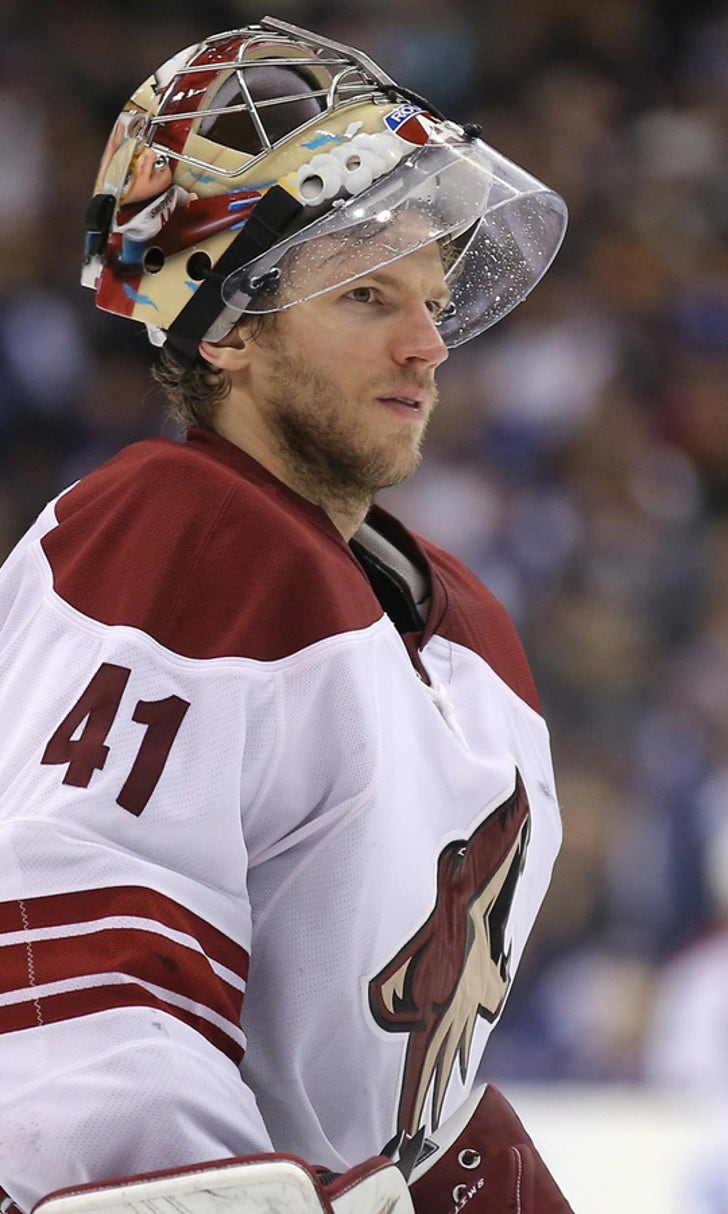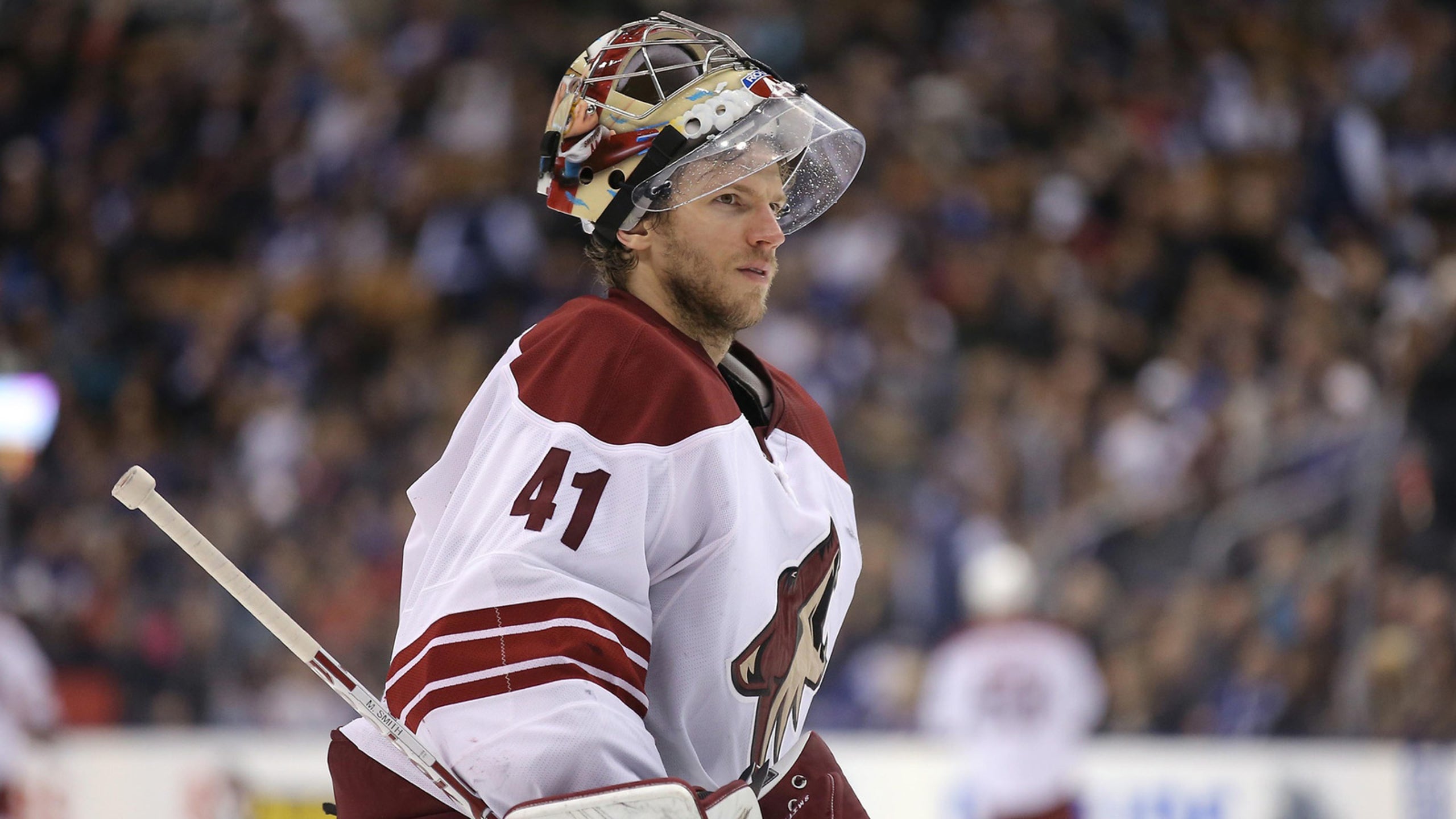 Smith playing best hockey since Coyotes' conference final run
BY foxsports • March 12, 2014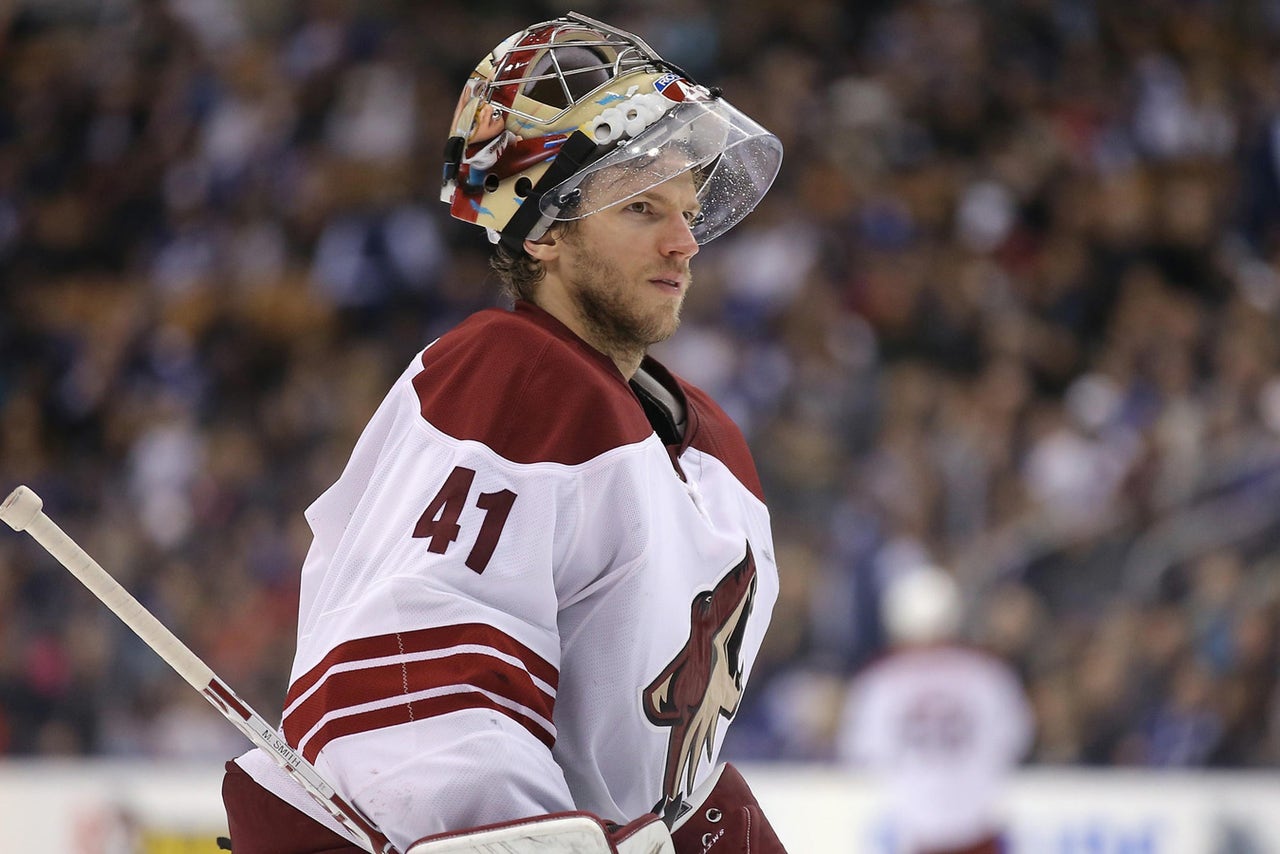 BOSTON -- Mike Smith drops the idea so casually that you almost move on without examining the enormity of it.
"With where we are in the standings, I have to be the best player on the ice every game out or we're not going to have a chance to make the playoffs," Smith says.
The pressure of lesser expectations weighed on Smith earlier this season, as did the impending Olympic roster announcements and a six-year, $34 million deal he signed in June to remain with the club.
Coach Dave Tippett certainly expects Smith to be great every night out, and the Coyotes' razor-thin margin for error normally demands it. 
"That's who we are," Tippett said.
But the notion that he has to be the best player every game is a new one from Smith -- one that might signal his growing confidence, even if it adds greater pressure.
"It does, but you just learn to accept it and expect it," he said. "It'€™s a challenge. It's the fun part about being a goaltender in this league. Any team that'€™s going to succeed, their goaltender has to be a great player."
His recent body of work is evidence that Smith has been just that. The chart below shows his last 11 starts in which he has a .939 save percentage and a 1.80 goals against average with two shutouts. To give you a sense of how that stretch would stack up over the course of a season, Edmonton's Ben Scrivens leads the NHL with a .934 save percentage, Minnesota's Josh Harding leads in goals against average at 1.65 -- the only qualifying mark under two goals per game -- and Boston's Tuukka Rask leads the league in shutouts with six.
With the exception of a third-period meltdown against St. Louis on March 2, it's tough to find a game where Smith hasn't been at his best, or battled through less than an A-game to still produce results.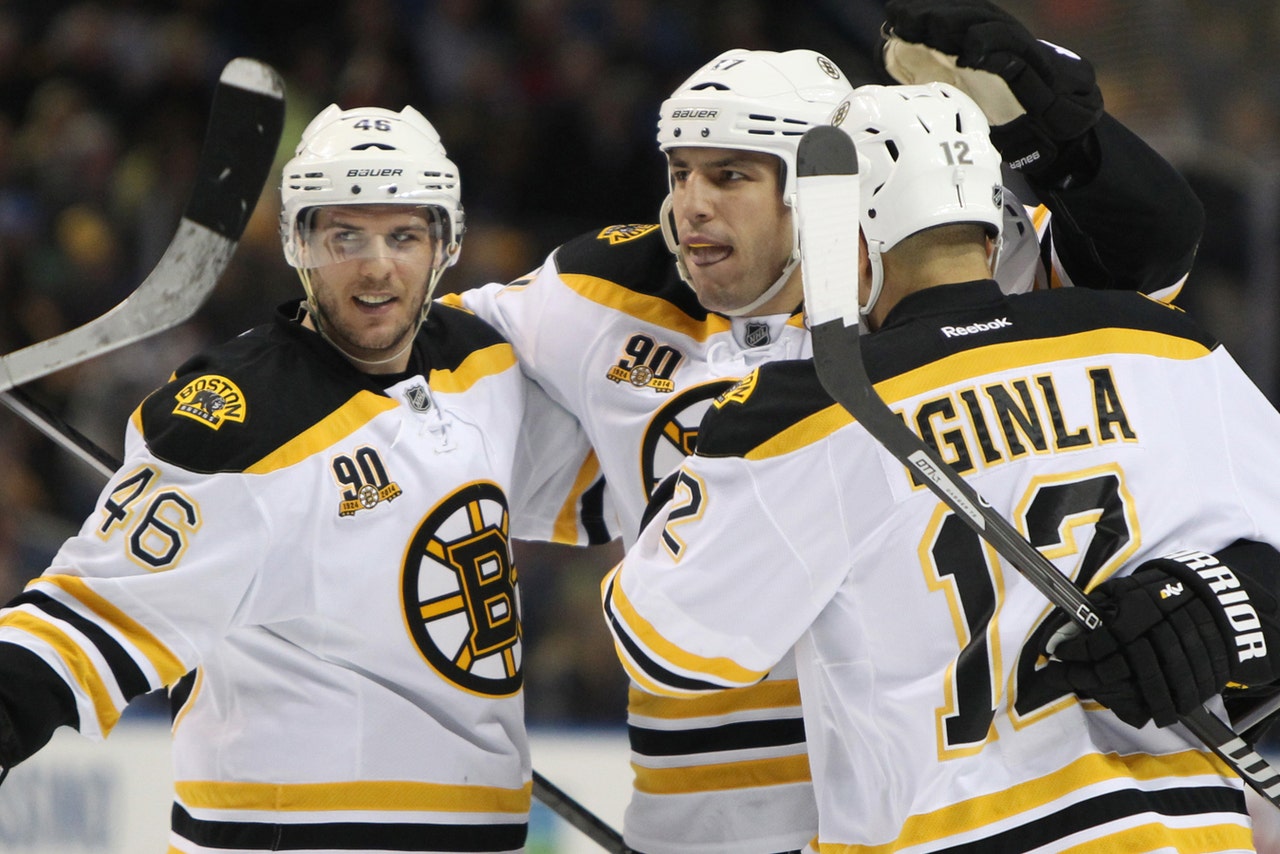 Coyotes at Bruins
When: Thursday, 4 p.m. (PT)
Where: TD Garden, Boston
TV: FOX Sports Arizona
Records: Boston 43-17-5; Phoenix 31-24-11.
Scouting the Bruins: Boston is running neck and neck with Pittsburgh for the top overall spot in the Eastern Conference after winning its sixth straight game Wednesday. The Bruins acquired D Andrej Meszaros from Philadelphia for a third-round pick and claimed D Corey Potter off waivers at the trade deadline to plug the roster spots left by Dennis Seidenberg's season-ending injury and the ongoing absence of Adam McQuaid. McQuaid has missed 30 games due to a lower-body injury suffered on Nov. 9. Boston played Wednesday in Montreal against the rival Canadiens, so the schedule benefits the Coyotes as they wrap up a four-game road trip. C David Krejci leads the Bruins in assists (40) and points (56). LW Brad Marchand leads the team in goals with 21. G Tuukka Rask is fourth in the NHL in save percentage at .928. The Bruins have the NHL's fourth-best power play (20.9 percent).
"He's got more of calmness to his game, and he's playing with more composure," Coyotes goalie coach Sean Burke said. "He's executing a lot of things very well."
Smith has talked for weeks about the need to simplify and relax his mental approach so that he is having fun on the ice again. But there have been tweaks in the mechanical side of his game as well. 
He's focusing again on playing from the center of the net so that his movements are more economical and his positioning is sound. He's letting shooters commit -- letting the play come to him -- rather than forcing the action and getting himself in trouble. And he's taking fewer risks when he plays the puck to minimize chaos in his own end while maintaining the confidence of the team in front of him.
"Very few guys can do what he can do with the puck, but his biggest advantage is the simple plays he can make with it that help us out and relieve pressure," Burke said. "If he ends up needing to make a long pass or get it out or do something different, he can do that, but he doesn't need to force it."
There was a time earlier this season where it was fair to wonder if Smith would be able to regain the form that made him an MVP and Vezina Trophy candidate when the Coyotes went to the Western Conference Final in 2012. Worse yet, the concern was that the 2011-12 season would become an anomaly in an otherwise less noteworthy career.
But 11 games is a fair body of work to suggest that Smith is playing as well as he did in that breakout season.
"I think so," he said. "As of late, I've settled into a groove and feel really comfortable with my game right now. But it's not all me. In the Tampa game we blocked 20 shots. If have a commitment level like that in every game ,it gives us a really good chance to win hockey games. It takes a lot of stress off a goaltender with the way we've played lately."
Normally, a game like Boston would afford Smith a chance to measure himself against one of the league's best goalies -- an opportunity Smith admits he relishes. But with Rask playing Wednesday night in Montreal, it's more likely the Coyotes will face former teammate Chad Johnson on Thursday.
"With where we are in the season it doesn't even matter right now," Smith said. "We're in a playoff push. That's all that matters." 
Both Smith and Burke believe he is ready for that pressure.
"Some guys tighten up; others play at their best," Burke said. "In the heat of the playoff race, he's finding ways to raise his game. To me, that's an indication of not only a competitive guy, but a guy who has that ability in his game."
Follow Craig Morgan on Twitter
---
---