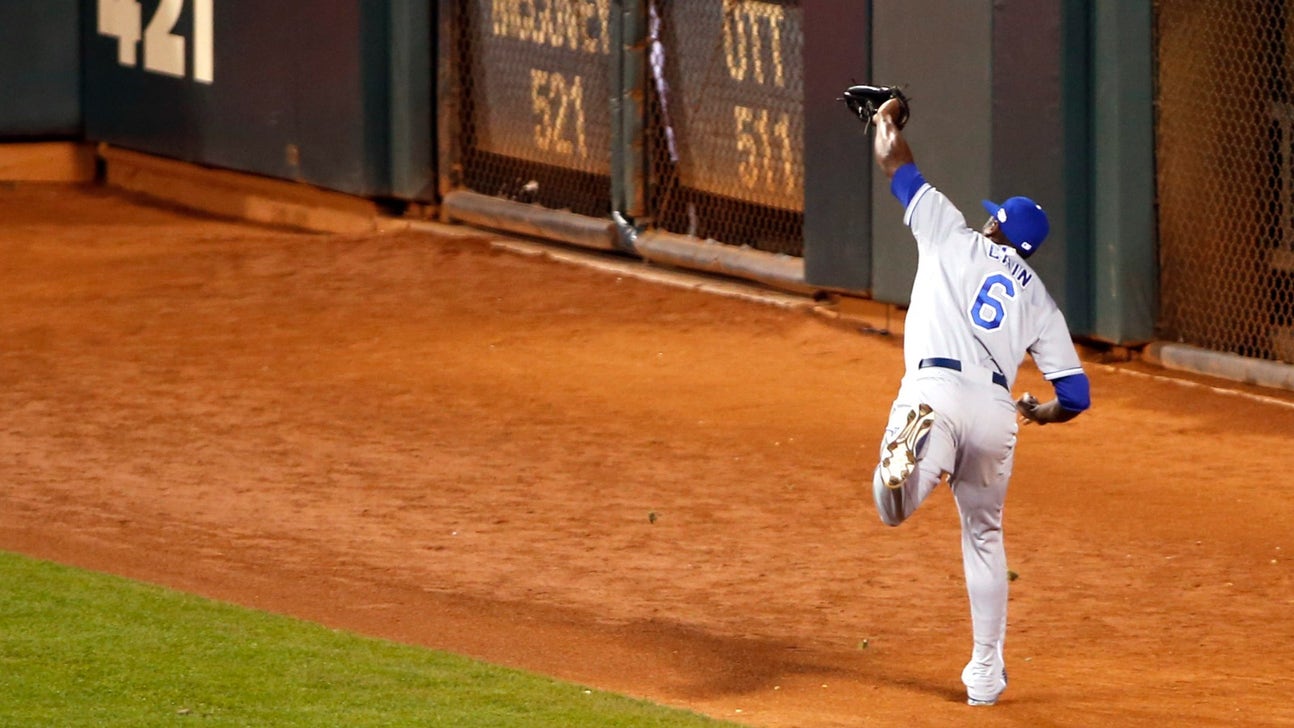 Shaky defense digs hole for Royals as Giants take 3-2 lead
Published
Oct. 26, 2014 11:24 p.m. ET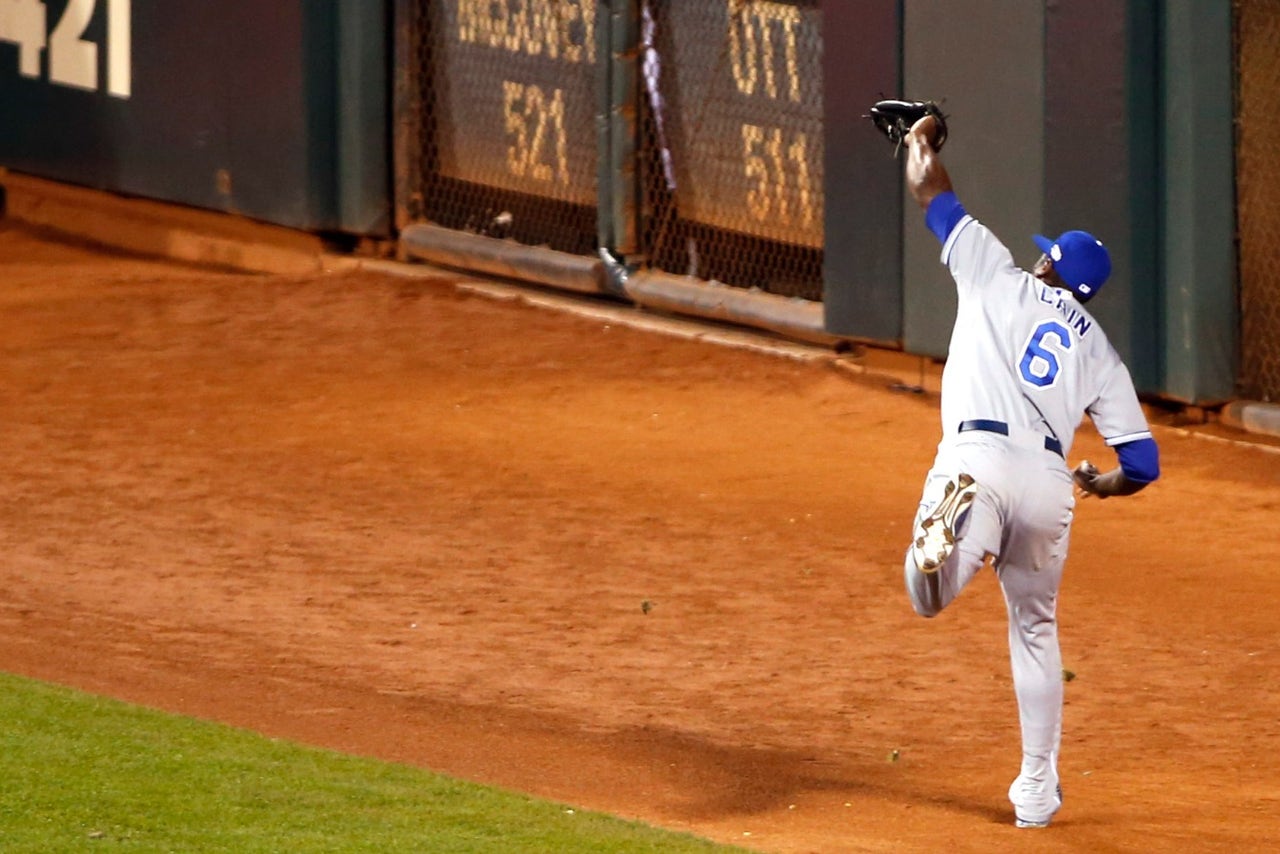 SAN FRANCISCO -- Well, the Royals are still two wins away from a World Series title. And those two games will be at Kauffman Stadium.
The Giants rode the invincible pitching prowess of starter Madison Bumgarner for the second time in the Series, and after some shaky defense by the Royals, San Francisco blew the game open in the bottom of the eighth with three runs en route to a 5-0 win in Game 5.
Bumgarner was special -- he went the distance, allowing just four hits.
The Giants lead the Series, 3-2. And after Saturday's blowout, the Giants now have scored 15 straight runs in the Series.
But the Royals will be sending rookie sensation Yordano Ventura, who was effective in helping the Royals win Game 2, to the mound Tuesday night in Game 6. The Giants will counter with Jake Peavy.
3 UP
-- Return of Big Game James. Not a whole lot went right on this night, but James Shields did earn his moniker back. Shields was fantastic through six innings, and only shaky defense left him charged with two runs. Shields regained command of his changeup and was in control throughout his outing. The Royals asked Shields to keep them close until they could get to the back of their bullpen, and he did just that. He gave up eight hits, walked one and fanned four. Terrific job by Shields in what in all probability was his last appearance as a Royal.
-- Terrific catch by Cain. This was far from a great night of defense by the Royals, but right fielder Lorenzo Cain did make a fantastic catch to save two runs in the fifth. With runners on first and second, San Francisco's Hunter Pence slashed a liner to deep right-center. Cain chased it down and made the catch over his head running away from the infield. Well done.
Watch the Boulevard Royals Live postgame show on FOX Sports Kansas City after every Kansas City Royals postseason game.
-- Nothing. The Royals vowed they would take patient at-bats against Bumgarner as they did in Game 1 in Kansas City. But they did not. Many batters could not lay off his slider even if it bounced in or came at them eye-high.
3 DOWN
-- Esky's defense. Who would have thought that a World Series game could turn on shortstop Alcides Escobar's poor defense? But it did. Esky let a ground ball by Pence to lead off the second inning slip right under his glove. A bunt single moved Pence to second, and he went to third on a deep fly to center and scored on a groundout. In the fourth, the Giants had two outs and a runner on first when Travis Ishikawa grounded one to Esky's right, and again the ball somehow slipped under his glove. Brandon Crawford, the next hitter, then blooped an RBI single. Neither ball hit to Esky was ruled an error.
-- Dyson's defense. Center fielder Jarrod Dyson could have perhaps saved the second run scored against Shields. On the blooper by Crawford, Dyson charged in and couldn't get a handle on the ball. If Dyson had, he likely would have had a play at the plate against the slow-running Pablo Sandoval, who was trying to score from second. Sandoval, in fact, stopped momentarily around third before being waved home.
-- Nix swinging. Jayson Nix, a questionable addition to the playoff roster to begin with, didn't add much Sunday night. He came into the game in the seventh on a double switch by manager Ned Yost. Nix then got an at-bat in the eighth with one out. Nix even worked the count to 3-1 and it looked like the Royals might get a baserunner. But then Nix -- the same Nix who has not had a hit with the Royals in 10 at-bats and has struck out six times, looking horrible and overmatched in each at-bat -- hacked at a high fastball and flied out harmlessly.
You can follow Jeffrey Flanagan on Twitter at @jflanagankc or email him at jeffreyflanagan6@gmail.com.
---