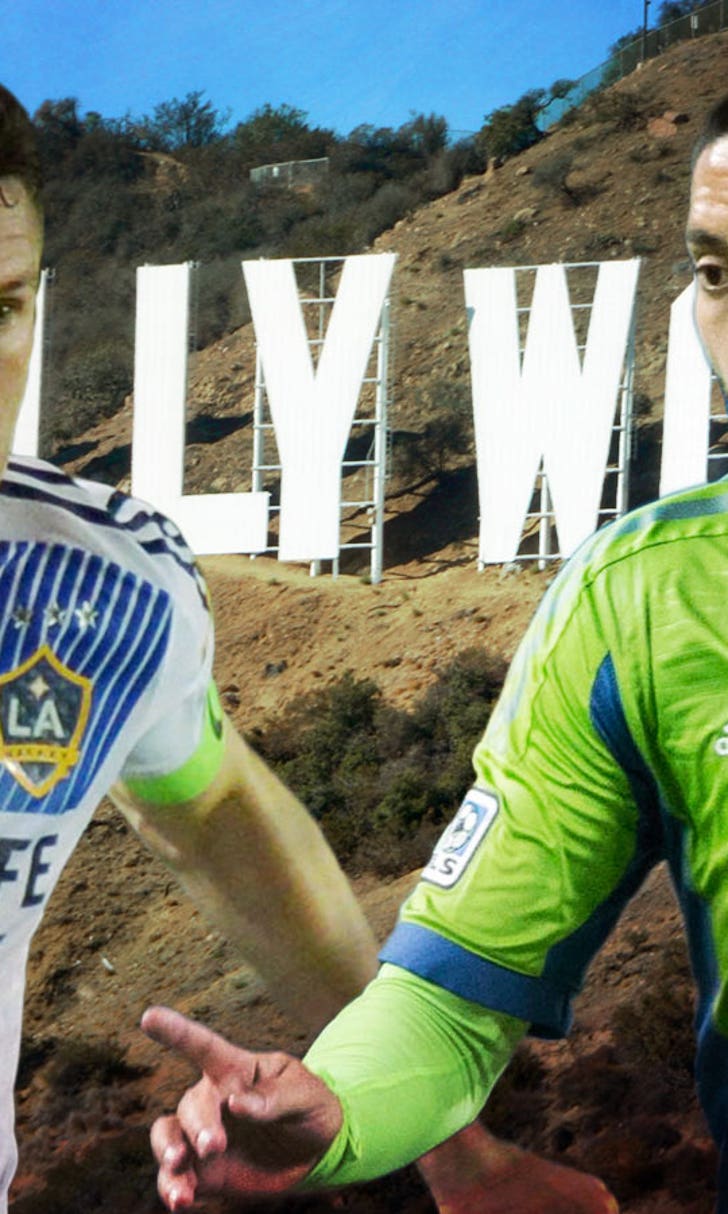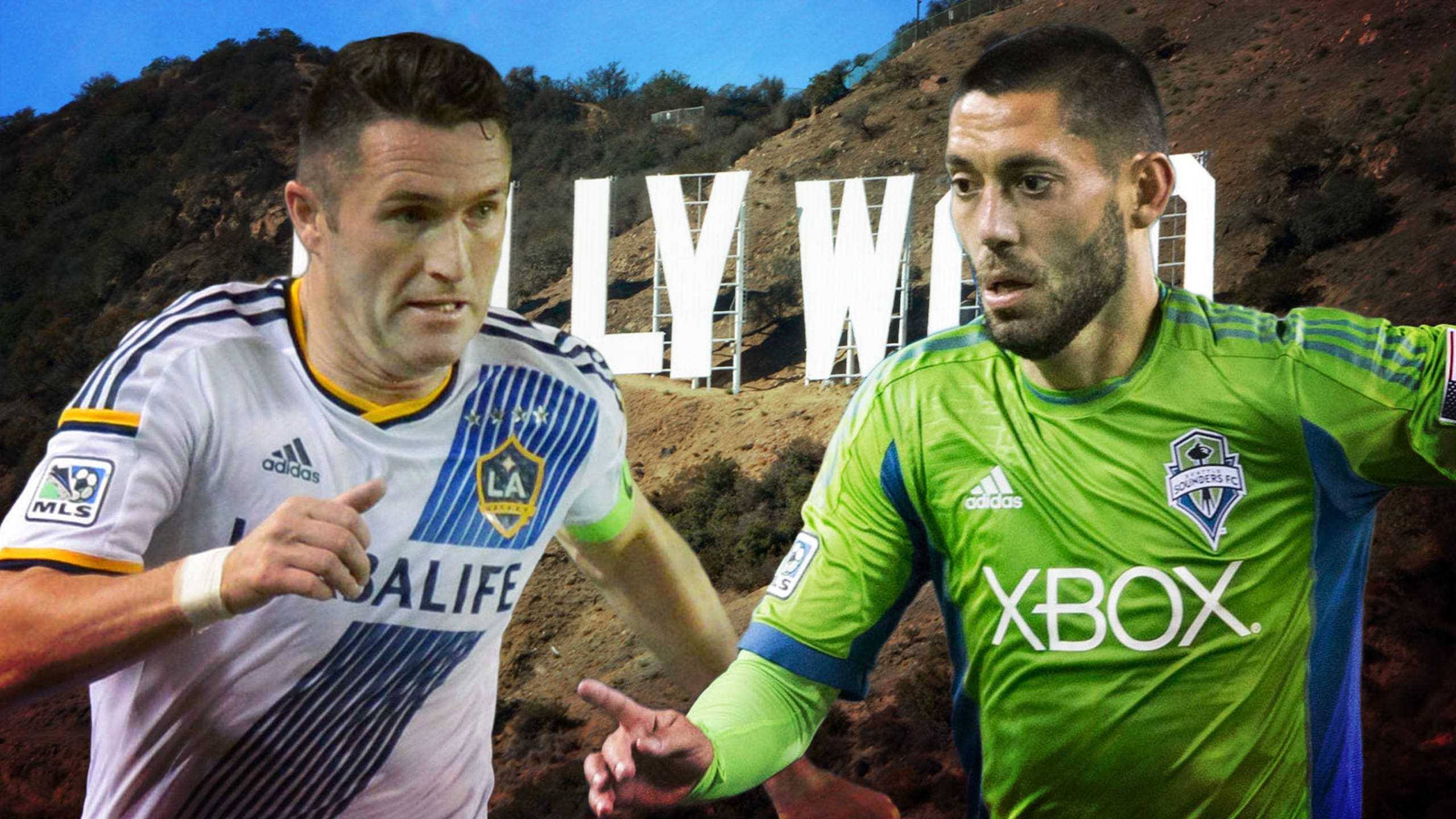 Seattle searches for foothold in Western Conference final opener against LA Galaxy
BY Kyle McCarthy • November 23, 2014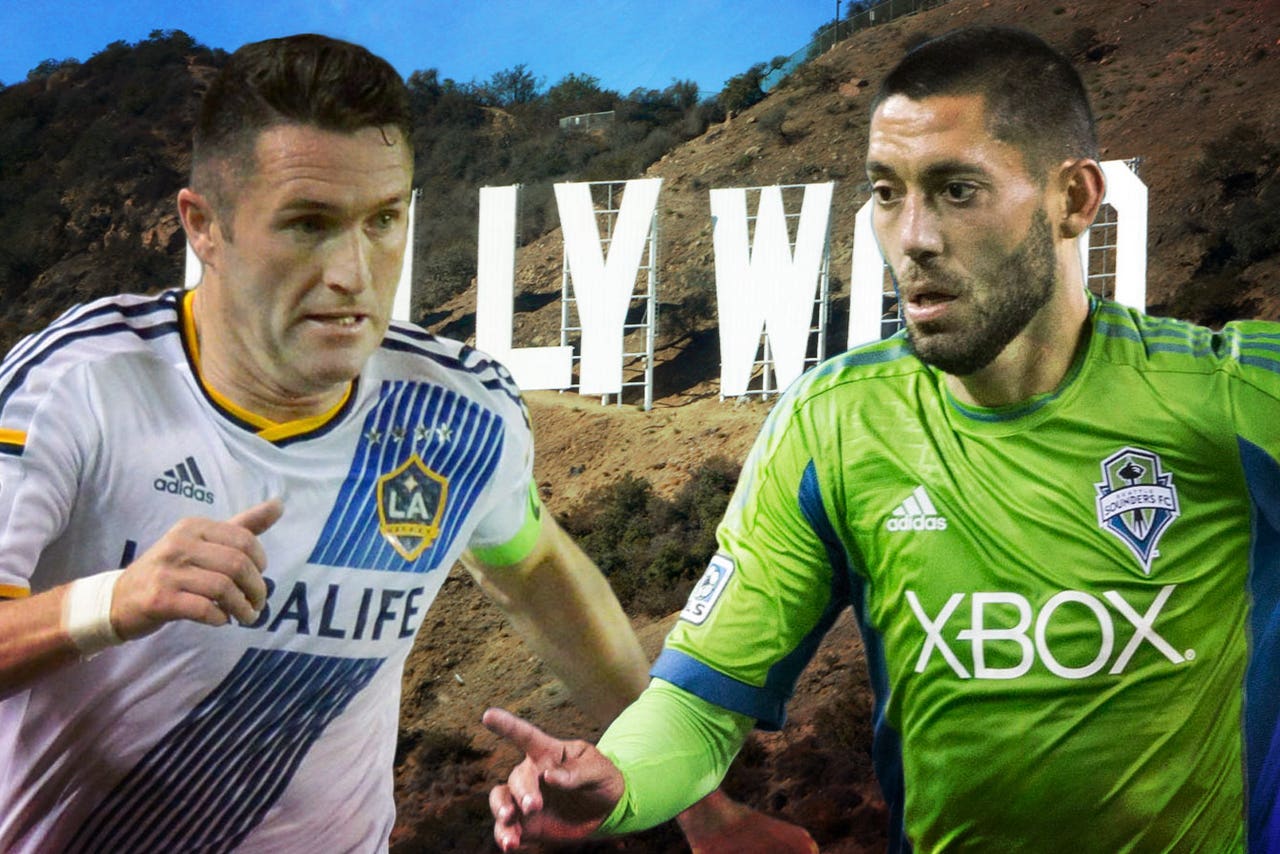 Seattle captain Brad Evans knows all too well about the missteps of the past. They linger in his mind, even if he believes this Sounders FC side possesses all of the tools to move past them once and for all. It is, after all, difficult to forget them when they unfold year after year without fail.
Evans recalled the previous first-leg meeting against LA Galaxy at this stage two years ago. Seattle finally broke its duck and reached its first Western Conference final in four attempts. The previous victory at Real Salt Lake in the conference semifinals filled the side with confidence. It did not carry through to the opening match of the next series. The emphatic 3-0 defeat in Carson, Calif. derailed their MLS Cup hopes and painfully underscored their continued futility in two-legged ties.
"There's still a bad taste in my mouth, in the back of my head, about trying to control this game as much as possible and also trying to play our style at the same time," Evans said during a conference call in the buildup to the affair. "I think finding a good balance, which we've done all season and which is due to our chemistry, is important again."
Balance carried Sounders FC through a nervy Western Conference semifinal tie against FC Dallas without erasing their rather peculiar postseason habit. Seattle failed to win the first leg of a series for the seventh consecutive time, a feat almost beyond comprehension given the strength of the team over the years. At least this latest instance carried a positive or two. The professional away performance – including Osvaldo Alonso's precious goal in Frisco – allowed Seattle to navigate through the gauntlet with a 0-0 draw at home, but the margin for error once again remained thin.
It is a proclivity the Galaxy plan to test once more in the first leg at StubHub Center on Sunday evening. The veteran-laden home side relishes the opportunity to place the opposition under pressure from the outset (19 goals scored in the opening half-hour of matches this season). This is a different Sounders FC side now in the wake of its offseason tinkering, but the Galaxy plans to examine whether some of the old tendencies persist nevertheless.
Sounders FC coach Sigi Schmid harbored no illusions about the task ahead for his team. The home side will not make it easy to end that staggering first-leg record or register the sort of result required to cobble together an advantage for the return match at CenturyLink Field next Sunday. It will take application and diligence to persevere against a Galaxy side primed for the fight.
"I expect the Galaxy to go for it at home," Schmid said. "They've been a strong home team all year. They are a team that likes to get off to good starts in games. They score a lot of their goals early. They like to put teams under pressure early. They like to be reasonably direct early. They like to get after it and they like to stretch you early. That's what we're going to be ready for, that's what we're going to be prepared for. We know it's going to be a real battle down there."
There are reasons to believe this Seattle team can emerge on top, though Alonso's recovery from a hamstring complaint incurred against FCD presents a significant concern. It boasts the chemistry it lacked last year and relies on Clint Dempsey and Obafemi Martins to punch through opposing defenses. This group is deeper and more diverse than its predecessors with ample options in the starting XI and off the bench. Its successes in the Lamar Hunt U.S. Open Cup and the Supporters' Shield race highlight the effectiveness of those traits at crucial junctures.
All of those characteristics must rise to the fore to cope with the challenges ahead. LA Galaxy asserts control over the game with Juninho and Marcelo Sarvas in central midfield and wields it menacingly. Landon Donovan and Robbie Keane combine threateningly in the final third, while Gyasi Zardes supplies an option to stretch the field vertically. The versatility in defense and in midfield provides Galaxy boss Bruce Arena with the dexterity to cope with any threat and present issues in a variety of ways.
Those concerns inevitably warrant scrutiny, but Sounders FC must focus on its own performance first and foremost to chart a new course. The previous failures offer context and provide a back drop. It is now down to Seattle to find a way to render them irrelevant and usher in a new era with a positive step forward against the Galaxy.
---