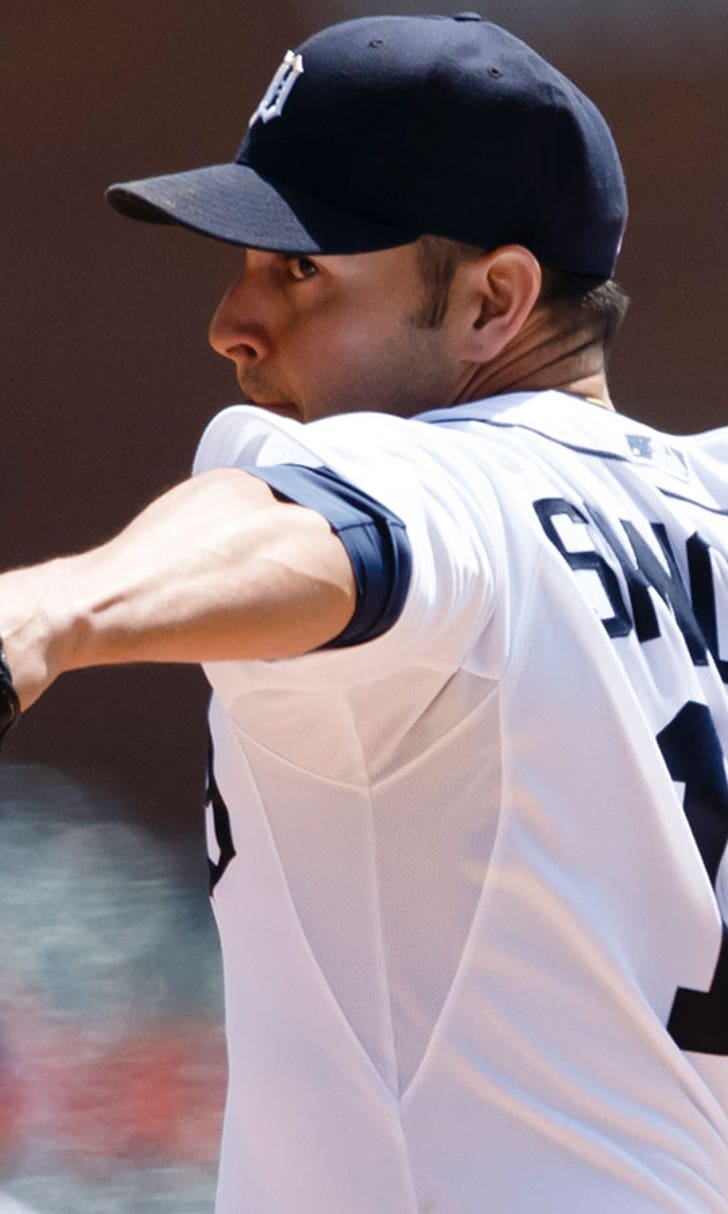 Sanchez, Tigers look to even four-game set with White Sox
BY foxsports • June 26, 2015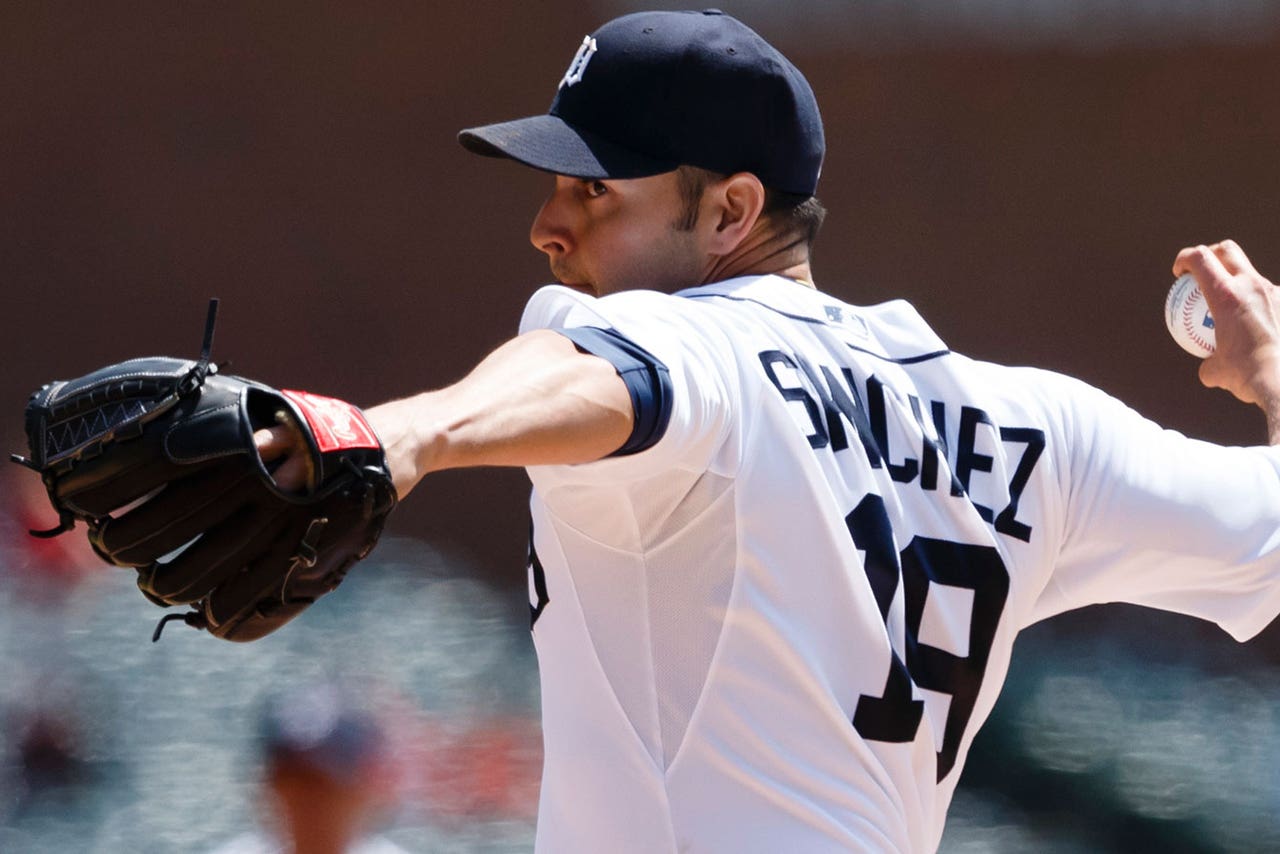 Anibal Sanchez has won three straight starts and thrown 20 2-3 consecutive scoreless innings at home, where he has never beaten the Chicago White Sox.
He'll look to end a four-start slide against Chicago and help the Detroit Tigers even this four-game set Friday night (6 p.m. pregame, 7:08 first pitch on FOX Sports Detroit).
Sanchez (6-7, 4.59 ERA) has posted a 1.14 ERA in his win streak, yielding three runs in seven innings in Sunday's 12-4 win over the New York Yankees.
The right-hander has registered an 8.20 ERA at home against Chicago in losing all five starts. His last four outings versus the White Sox have been at Comerica Park, including a 12-3 defeat April 18 when he was tagged for a career-high nine runs in 3 1-3 innings.
Melky Cabrera is 14 for 27 against Sanchez, Jose Abreu is 5 for 8 with a homer and Geovany Soto is 5 for 10 with two doubles.
Chicago (32-40) opened this series with Thursday's 8-7, 10-inning victory. Carlos Sanchez tripled in three runs in the top of the 10th before closer David Robertson allowed two runs in the bottom half before stranding the bases loaded by striking out Josh Wilson to end the game.
Robertson intentionally walked Miguel Cabrera to get to Wilson, who entered as a two-out pinch-runner for Victor Martinez in the bottom of the ninth.
"I've seen enough of Miggy to realize he's the best hitter in the game," Chicago manager Robin Ventura said. "He's going to get me at some point, but he didn't get me today."
Detroit (37-36) fell to 18-19 at home, with losses in nine of its last 13 there.
"No I can't really explain it, to be honest with you," manager Brad Ausmus said. "I don't know what the reason is, I don't know that it will remain that way the rest of the season."
Cabrera is one of many Detroit hitters who excels against White Sox starter Jose Quintana (3-7, 3.92), going 9 for 27. Martinez is 12 for 24 in this matchup, Yoenis Cespedes is 8 for 12 with four homers and Rajai Davis is 12 for 35 (.343).
Quintana is 0-2 with a 7.88 ERA in three starts against the Tigers this year, with Martinez 5 for 6 and Cespedes 4 for 6 with two homers in those games.
The left-hander has won once in his last seven outings and owns one of baseball's worst run-support averages at 2.47. He gave up two runs in seven innings in Sunday's 3-2, 11-inning victory over Texas.
In contrast, Sanchez owns one of the majors' better run-support averages at 6.15.
Struggling Chicago shortstop Alexei Ramirez did not start Thursday, going 1 for 2 after entering as a pinch-hitter. Ramirez is in a 5-for-38 slide and has four hits in 20 at-bats versus Sanchez.
Martinez went 3 for 4 to improve his average to .222 at home, where he played for the first time since May 18 after being out due to left knee inflammation.
J.D. Martinez is 2 for 14 against Quintana. His two-run homer Thursday gave him five in his last four games and eight in his last 11.
---
---