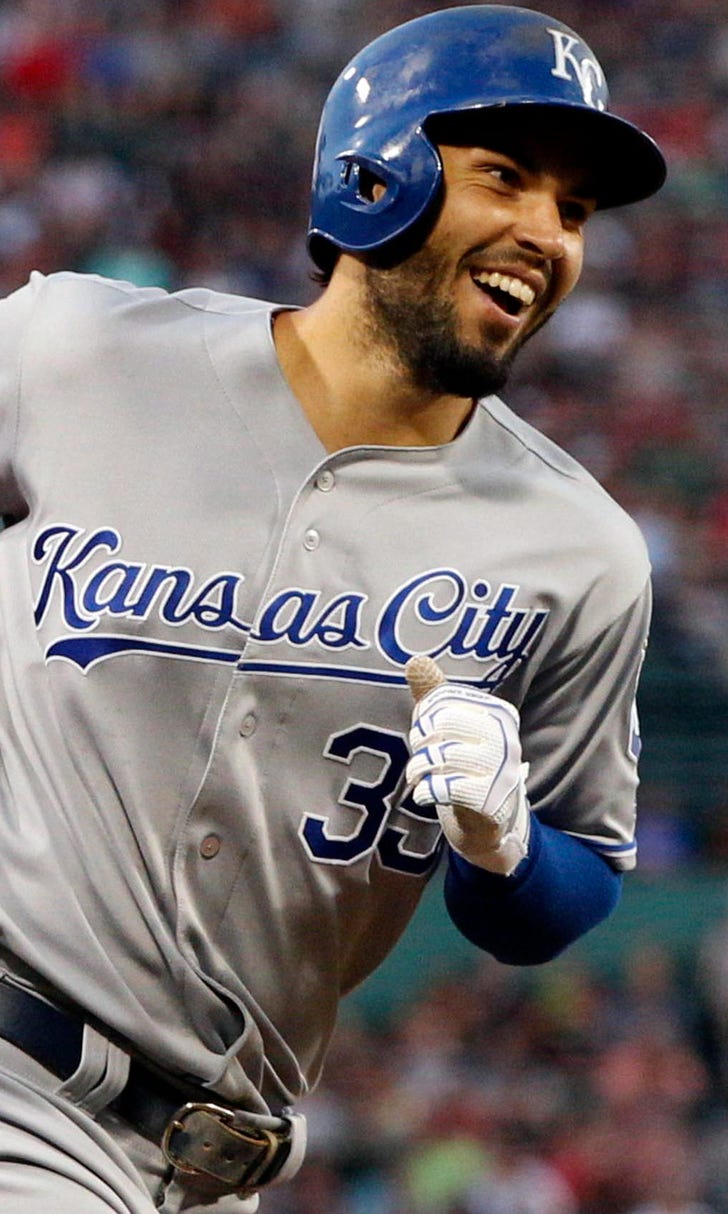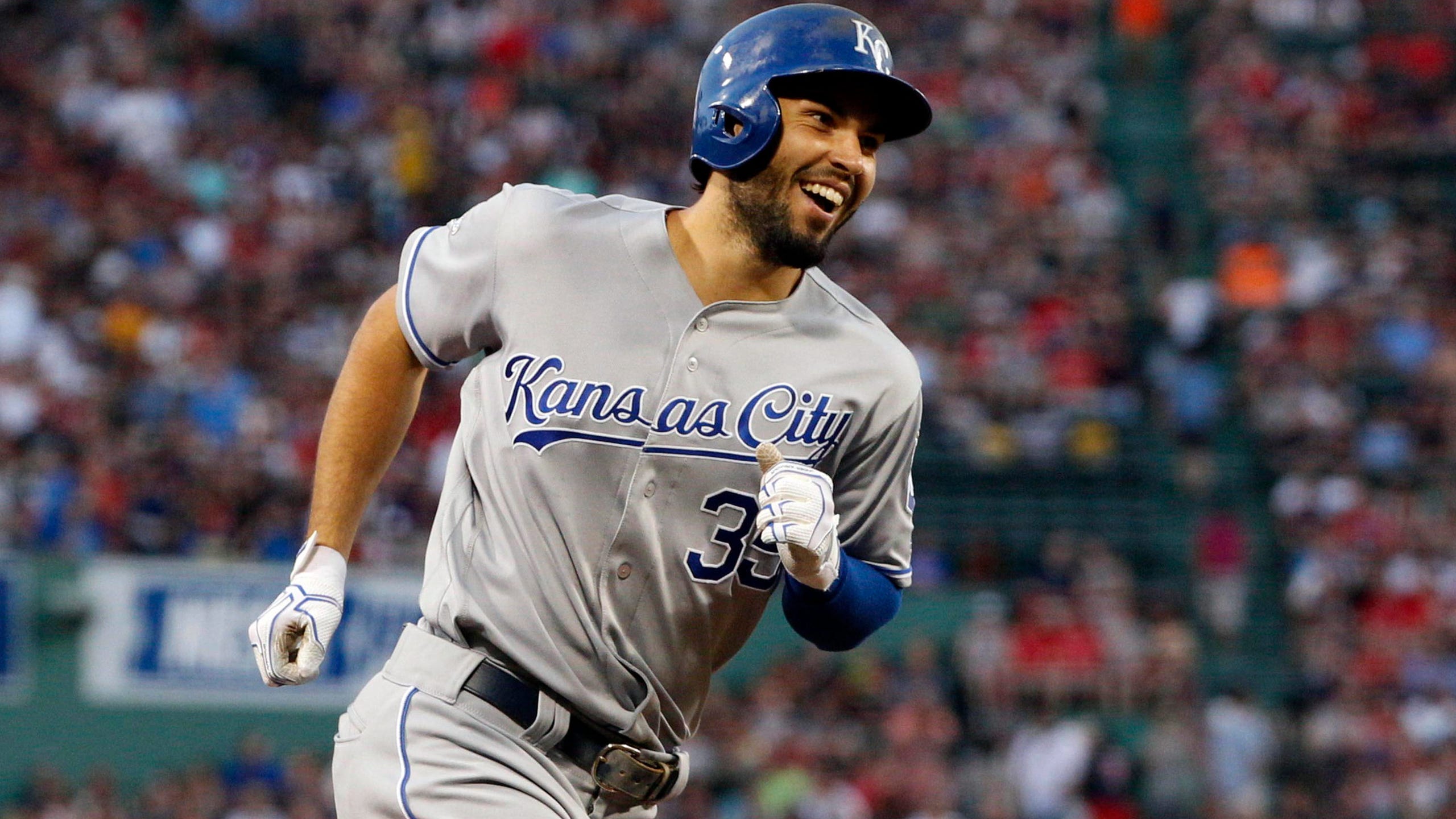 Royals power past knuckleballer and onto a win in Boston
BY foxsports • August 26, 2016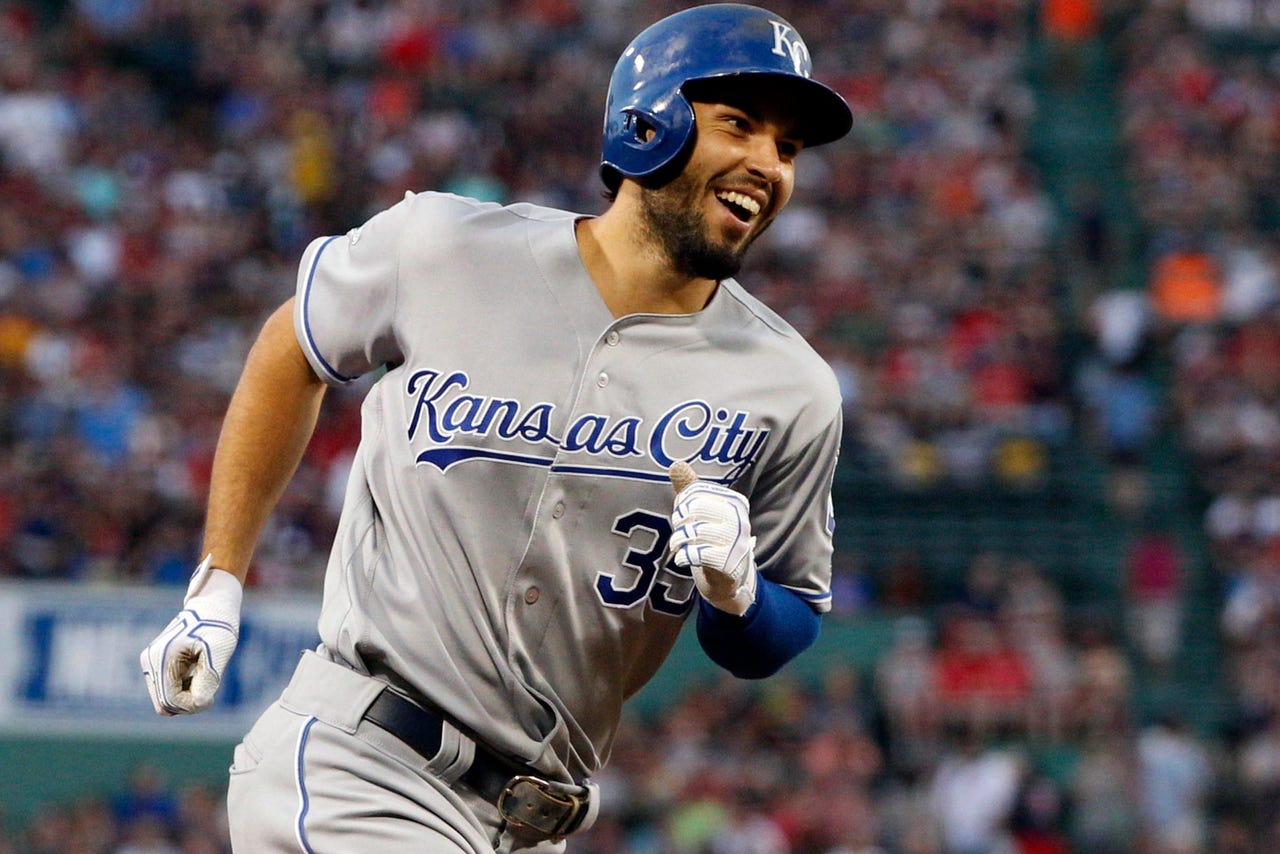 BOSTON -- August continues to be kind to the Kansas City Royals.
Eric Hosmer and Alex Gordon homered, and Ian Kennedy allowed one run through five innings as the Kansas City Royals continued their monthlong hot streak with a 6-3 victory over the Boston Red Sox on Friday night.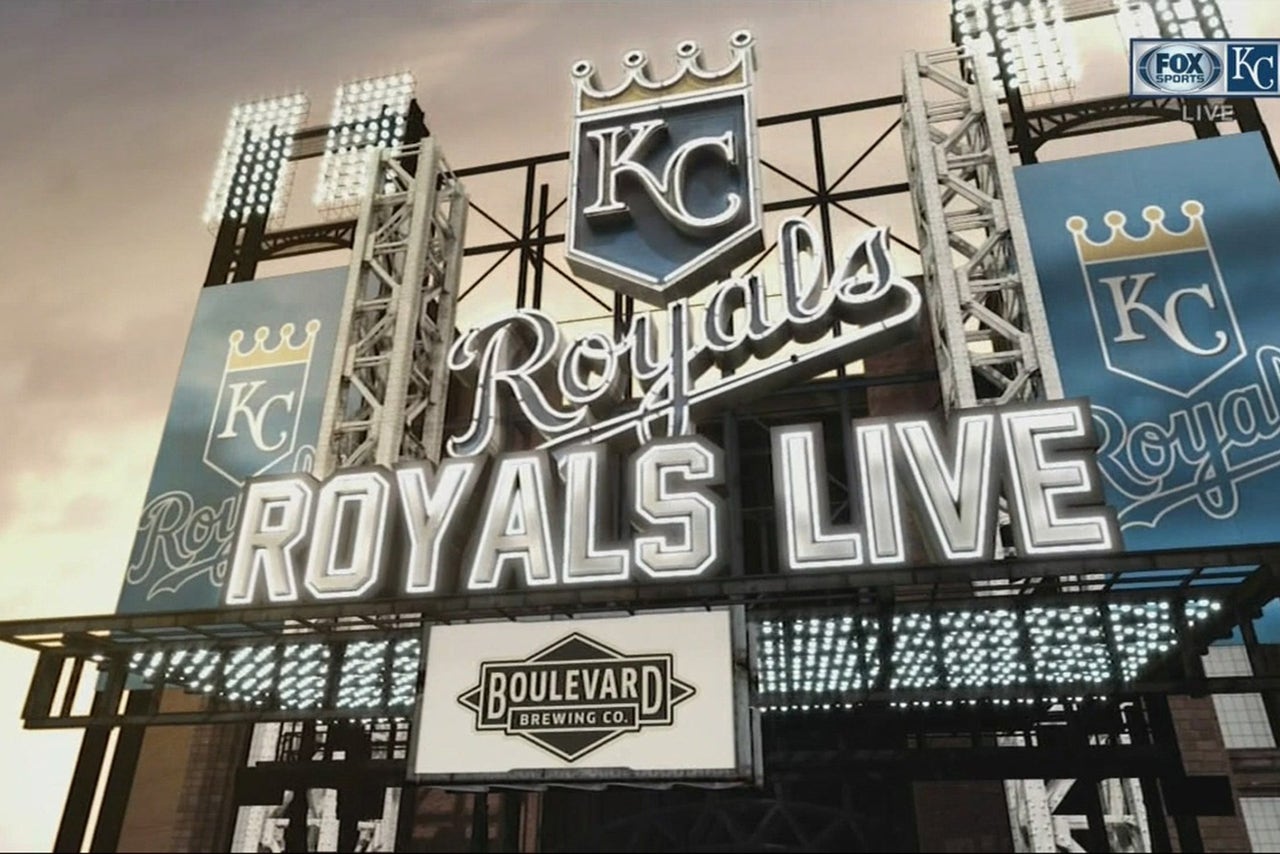 Watch the Royals Live pregame and postgame shows before and after every Kansas City Royals game on FOX Sports Kansas City.

Kansas City has won 11 of its last 12 games and is 18-6 in August.
Hosmer homered for the second time this season off Red Sox knuckleballer Steven Wright (13-6), who took the loss in his first game back off the disabled list with a right shoulder strain, giving up five runs and seven hits.
"Honestly, you just have to swing hard and hope the ball doesn't break. But if it does, it breaks into your bat," Hosmer said.
Kennedy (9-9) had a chance set a club record by allowing one or fewer runs in six straight outings of at least six innings. But he left with a runner on after 5 1/3 innings and wound up charged for two earned runs in the game. He finished with nine strikeouts.
Kelvin Herrera earned his 10th save.
Lorenzo Cain added a solo homer in the eighth inning.
Wright lost despite going at least six innings for the 10th time in 15 starts. Before Friday he had not allowed more than one home run in any of his previous 26 starts, which was the fourth-longest active streak in the majors. It also had been the longest by a Red Sox pitcher since Pedro Martinez did it over 44 starts.
"I had a little bit of a feeling with Steven Wright being on the DL and not pitching, that knuckleball is a feel pitch," Royals manager Ned Yost said. "My thought was `Maybe it's going to take him an inning or two to settle in.' I was right."
Mookie Betts had five hits and two RBIs for the Red Sox. Dustin Pedroia added four hits and an RBI.
"That's just how it goes sometimes," Betts said. "Sometimes we score the ones we're not expecting and then when we you need to score, sometimes it just doesn't happen."
The Royals jumped on Wright at the outset, taking a 5-0 lead in the first inning on a three-run shot by Hosmer, followed quickly by a two-run blast by Gordon.
Boston had three hits and got one run back in its half of first. It had a chance to add more after loading the bases with one out, but the potential rally stalled when Sandy Leon and Jackie Bradley, Jr. both struck out.
TRAINER'S ROOM
Royals: RHP Wade Davis (right flexor strain) is expected to throw for Triple-A Omaha on Saturday, and then possibly again on Monday. Yost said he doesn't anticipate him returning before Sept. 1.
Red Sox: Rookie LF Andrew Benintendi went through another series of tests Friday which reaffirmed the original diagnosis of no structural damage to his sprained left knee. He was hurt during Boston's loss to the Rays Wednesday night. Benintendi was walking around the clubhouse with no brace Friday. "Obviously it's something you don't plan on," he said. "It's unfortunate that it happened and I'm just going to try to get as healthy as possible as quickly as I can." ... RHP Koji Uehara, who has been on the DL since July 20 with right pectoral sprain, threw a bullpen session Friday.
STREAK ENDS
Kansas City's bullpen extended its scoreless streak to 41 1/3 innings pitching before allowing a run in the ninth inning. It was the longest streak in the majors since the Kansas City A's went 44 innings in 1966.
OLYMPIC HOMECOMING
Needham, Massachusetts native and Olympic medalist Aly Raisman began her homecoming tour Friday by throwing out the first pitch before the game.
Raisman won her second Olympic gold medal as a member of the U.S. women's gymnastics team in Rio, as well as two silver medals in the women's individual all-around and floor exercise.
Before tossing her pitch, Raisman took off the medals she was wearing and let David Ortiz wear them while he caught for her.
UP NEXT
Royals: LHP Danny Duffy (11-1, 2.66 ERA) will make his 20th start of the season and 100th of his career on Saturday. He earned his 10th straight win in Kansas City's 2-1 win over Minnesota on Sunday, holding the Twins to one run and eight hits. His next strikeout will be the 500th of his career.
Red Sox: LHP David Price (12-8, 4.00) leads the majors with nine starts of at least eight innings this season. His 2.01 career ERA against the Royals is the third-lowest among active pitchers.
---
---