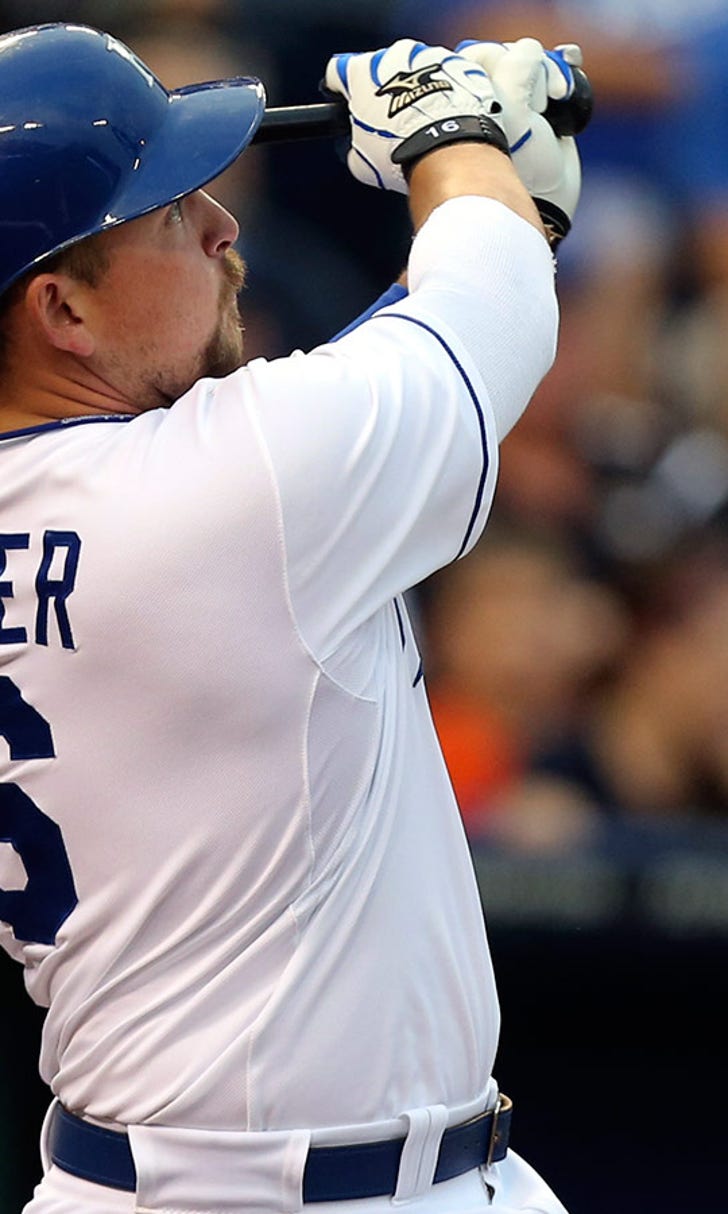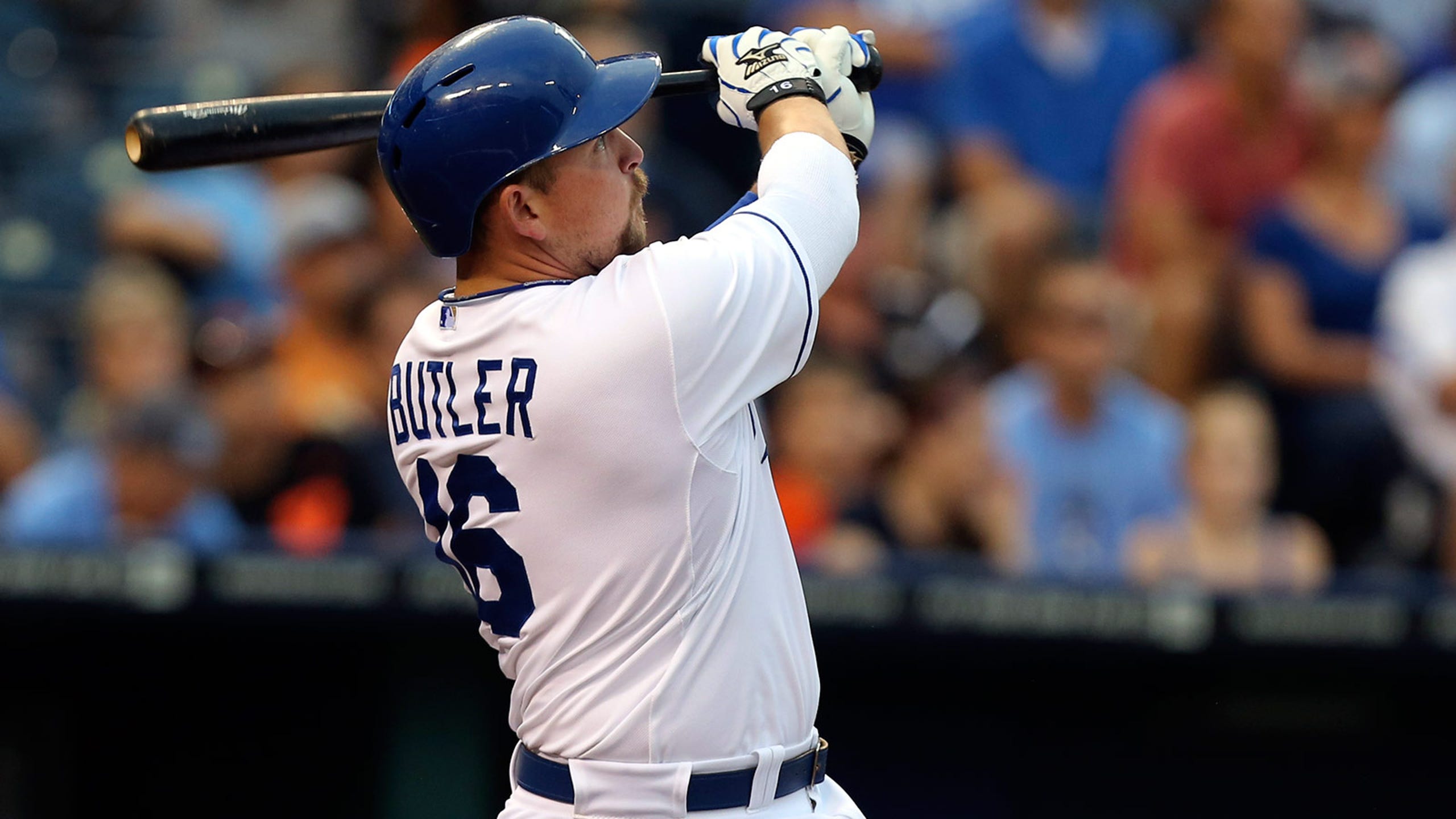 Royals had chance to match Butler's Oakland offer, but passed
BY foxsports • November 19, 2014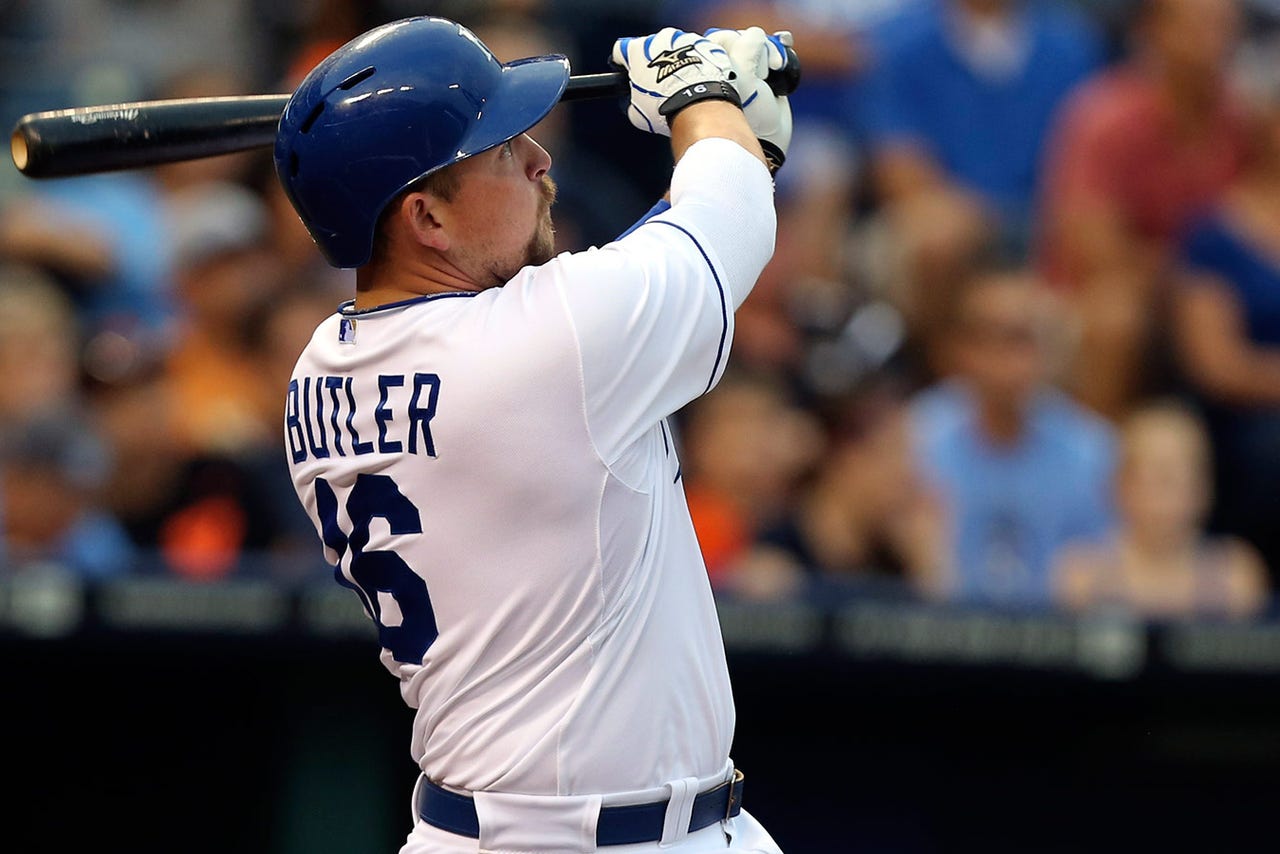 KANSAS CITY, Mo. -- Royals general manager Dayton Moore said the Royals did indeed have an opportunity to match the three-year, $30 million contract Billy Butler signed with Oakland on Tuesday.
But Moore said he just wasn't comfortable doing that.
"We were given an opportunity to work with Billy along the lines of how his contract was structured," Moore said in a conference call. "But we just didn't feel like it was in the best interests of our team (to match it).
"Billy has been a tremendous player for us. He's been a huge part of our success. And we wish him all the best."
The Royals appeared to be willing to offer Butler a two-year deal in the $14-16 million range. But it was the third year of Oakland's offer that nixed any notion of keeping Butler a Royal.
"You could say that," Moore said.
Moore said he has not spoken to Butler but indicated he would very soon. Moore also said it was a hard decision to let Butler walk.
"I felt like we had a chance to bring him back," Moore said. "I thought there was a strong opportunity.
"But it just takes one team to come in and blow you out of the water."
As for replacing Butler, who was primarily the designated hitter, Moore said the team would be open-minded about finding either a primary DH or rotating position players into the DH role.
"We could have some flexibility there at that position," Moore said. "It could be just one guy. Or, if we have flexibility, then we have a chance to give some guys a day off (from the field) like Gordo (Alex Gordon) or Lorenzo (Cain) or Omar (Infante)."
According to sources, the Royals have had internal talks about committing to Carlos Peguero, who hit 30 homers last season at Triple-A Omaha, in a right field/DH role.
And that could coincide with the Royals' pursuit of free agent Torii Hunter, who is 39 and likely not a candidate to play every day in the outfield anymore. Hunter and Peguero could split time in the RF/DH positions.
"I'm not sure how we will put the team together yet," Moore said.
You can follow Jeffrey Flanagan on Twitter at @jflanagankc or email him at jeffreyflanagan6@gmail.com.
---