Rowdy Recaps: Bec Rawlings breaks down Episode 9
BY foxsports • November 20, 2014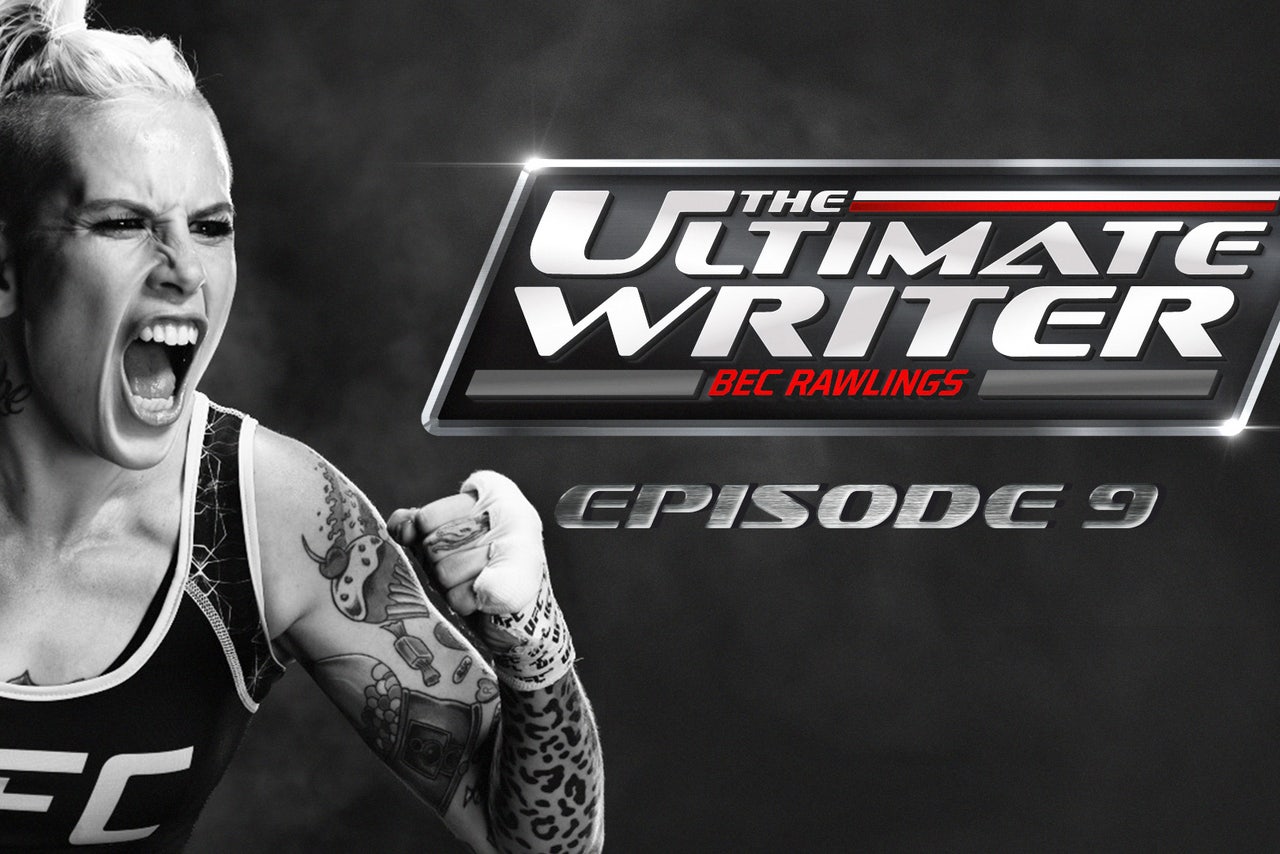 After my loss to Tecia and Rose's win against Alex we decided to have a loser party and a winner party to celebrate our badass fights. Even though I was bummed I lost the decision, I was still stoked that Rose was still in the competition. She was our great white hope or as Num would say our last bullet that was going to shoot through the rest of the competition!
Once we got back to the house we all enjoyed a glass of wine and then Magana and I got stuck into the whipped cream flavored vodka which was amazing mind you! Then we had a brilliant idea to drag Magana and Hill's beds into our enormous room and have a slumber party. They didn't show it but Lisa tried to be funny and dragged her bed in all sarcastically ready to join the slumber party with us knowing full well she was taking the piss and trying to mock us. We just played along with her until she realized she couldn't get a rise from us and she dragged her bed back out the room. It was lame, almost as lame as Team P**** coaches hanging out at our house every night painting their nails and playing card games (yes, this did happen). I finished off the evening with a perfect display of cartwheels, hand stands and curtsies which aren't easy to do when you're tipsy so I'm quite proud of myself ;)
The next fights are Randa vs. Felice, Carla vs. Tecia, Jess vs. Aisling which are all Team P**** vs P**** with only Joanne vs. Rose being Team Melendez vs Team P****. Now, I know JoJo's name is not Joanna, it's Joanne, I just think Anthony still can't get her name right after training her for 4 weeks.
They had a lot of drama about splitting training sessions and not wanting to train with opponents. There were two altercations involving Felice, Randa and Carla. The first one was in the hot tub with Randa complaining to Alex, Aisling and JoJo about splitting training sessions when Felice overheard and asked them why they didn't speak up about it when the coaches asked. Randa then told the girls 'shhhhhhhhh' and they all went silent so Felice walked away. This is where we dubbed Randa 'The Massa'. You must do what Massa Randa says little sheepy sheep. Baaaaaaaaaaaaaaaaaaaa!! (Angela's drawing really captures this moment perfectly)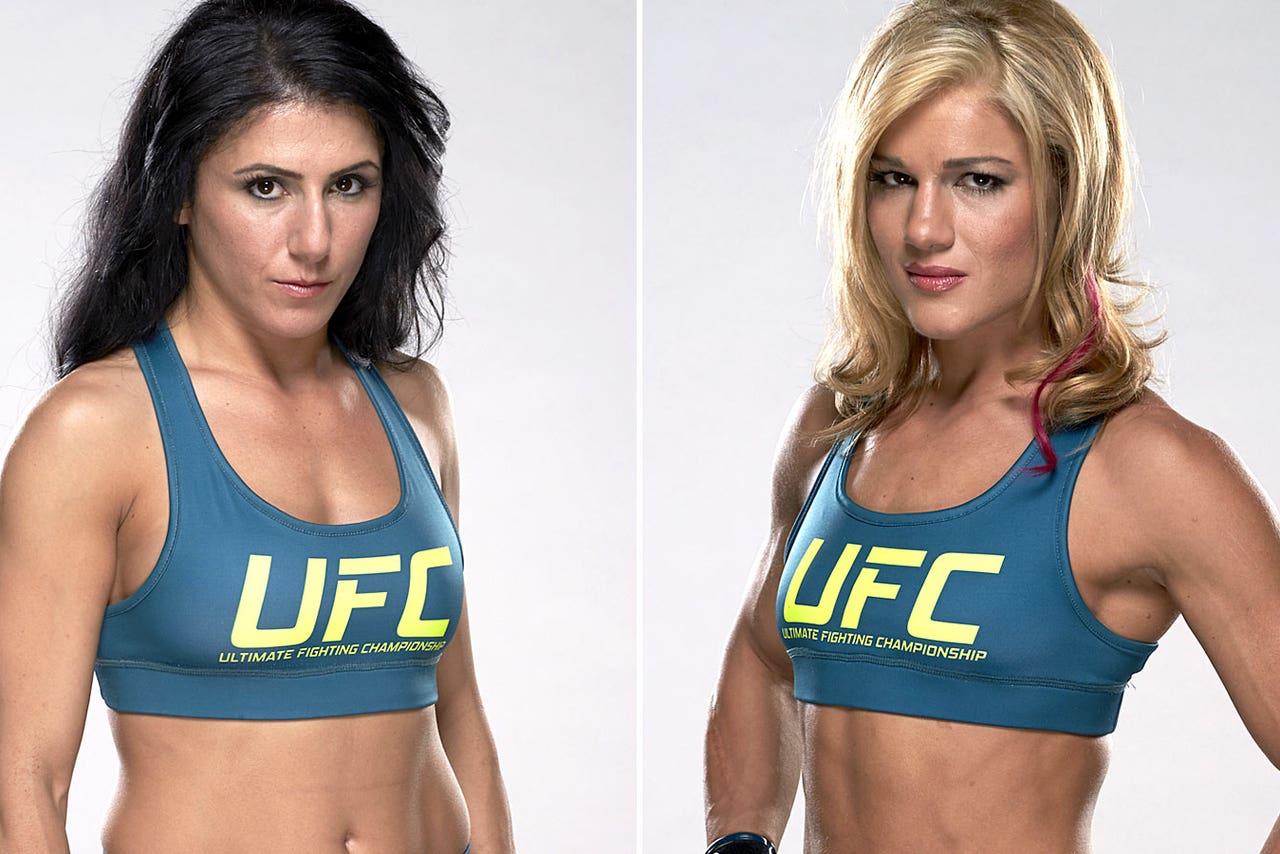 The other altercation was a cat-fight in the van ride to the gym session. Randa and her sheep agreed not to attend but then attended anyways, it went something like this
Randa: "You got something to say?"
Carla: "Yeah, I do actually". (Proceeds to tell Randa her issue with her)
Randa: "Don't talk to me, worry about yourself"Carla: "You're so rude".
Randa: "Thank you, thank you".
It was quite entertaining to watch, I just felt sorry for Alex sitting there all awkward and not knowing what to do LOL.
The Coaches challenge was hilarious, Bruce Buffer surprised us with a little UFC trivia and we knew straight away that Gil was going to smash it and win us the $1500 each :) Thanks for my new phone Gil!!
The weigh in was pretty intense for this fight, Felice got in Randa's face and blew a huge bubble gum bubble in her face which Randa quickly swatted away.
The Felice vs. Randa and Jess vs. Aisling fights were on the same day and Carla, Tecia, Rose and JoJo all weighed in half an hour before the fights which is why I was with Felice warming her up and apparently missed a pretty intense stare-off between JoJo and Rose.
Fight time and much to my disappointment the Cabbage patch kid lookin' m********** that has no right reffing MMA is once again reffing. UGH!!
Round 1:
They both came out and landed some hard combos before clinching up. Felice landed a nice knee and pushed Randa to the cage but Randa reversed her and they both battled for position against the cage. Felice landed some more knees from the clinch before Randa hit a nice leg trip and took Felice to the ground. Felice landed on top but Randa quickly created a scramble which got her back to her feet. Randa then pushed Felice to the cage and started working for a takedown. Felice landed another knee and tried to take Randa down but Randa used her hips well and landed on top in side control with head-arm control where Felice was pinned and Randa was able to quickly tap Felice out with a modified armbar. It was very slick and I didn't see it coming at all.
Next episode Jess and Aisling fight, which is another badass scrap so don't miss it!!
---
---