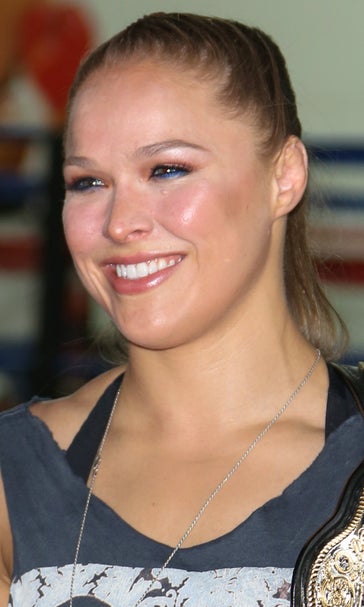 Ronda Rousey hopes to see guys dressed as her for Halloween
October 30, 2015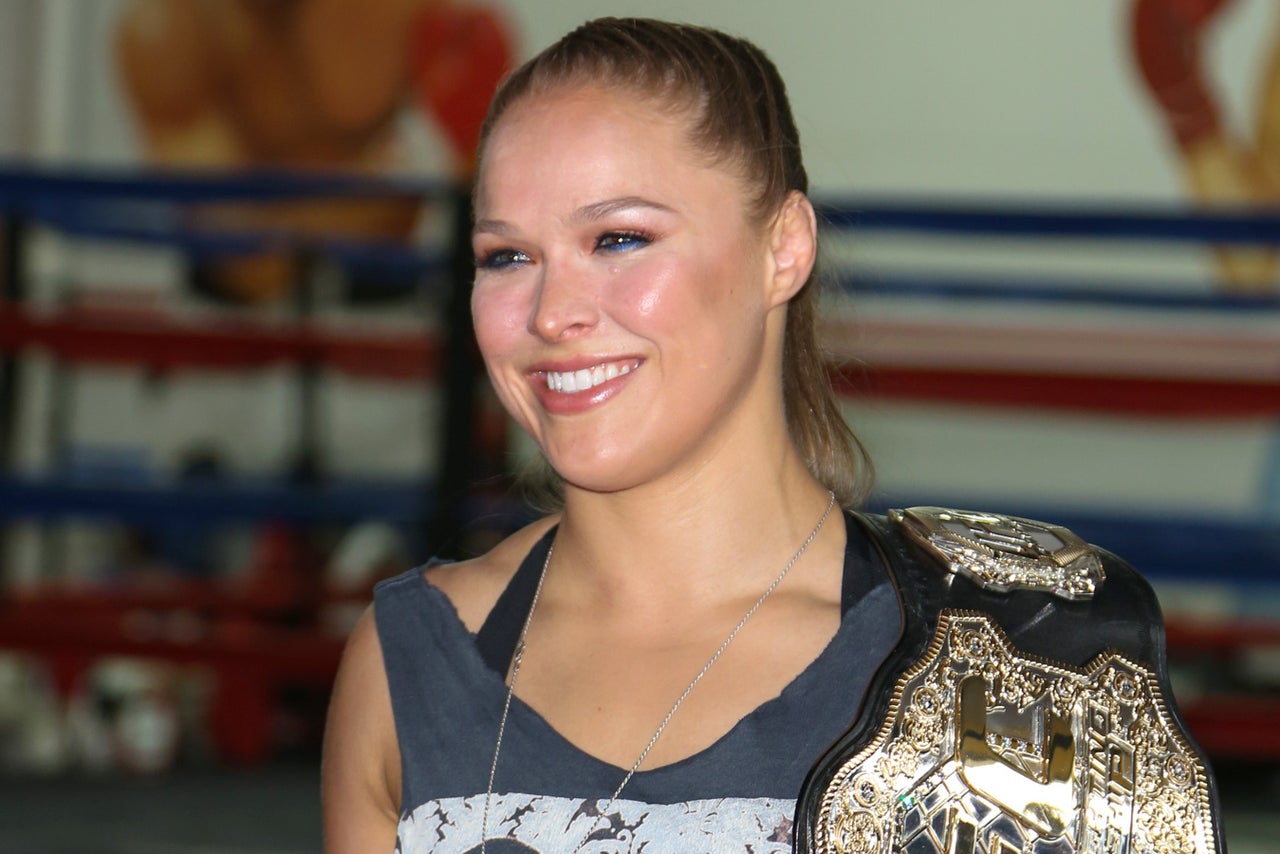 Even Ronda Rousey is amazed sometimes at how her star has risen so high that girls across the world are now dressing up as her for Halloween.
With the trick-or-treat season upon us, Rousey can expect to see dozens of mini-versions knocking on doors and asking for candy while her gang of doppelgangers attempts to get her pre-fight stare down to perfection.
When Rousey visited the FOX NFL studios a week ago, she saw a slew of kids dressed up as her for Halloween, but the reality of becoming a popular costume won't really hit the UFC champion until she sees it in person.
"It's a little crazy. When it's on the Internet, it doesn't seem like a real thing, but if I run into a little girl in person that's dressed like me, that's going to trip me out," Rousey told Rolling Stone this week.
"The little girls in the Halloween costumes are all kinds of adorable, and they make them look way better than me. I should take tips from them."
As much as Rousey enjoys the next generation of female athletes emulating her around the holiday season, she actually has a much stranger request for future Halloween outfits and the people wearing them.
"The little girls are really adorable and it's really flattering to see that. But, man, if there are some guys dressed up as me, I think that'll be the most amazing," Rousey said. "I haven't seen any photos of that yet, but I'm looking forward to seeing some guys' takes on me.
"Don't wax the chest -- just go all out."
Chances are now that Rousey has made the request, she's going to see a lot more guys rocking her signature look on October 31.
As for her own Halloween costumes, Rousey doesn't get to dress up much these days -- especially with a fight against Holly Holm scheduled for UFC 193 in Australia in two weeks -- but she still had a couple of favorites from when she was a kid.
At the top of the list was the 1996 classic "Scream" from director Wes Craven and Rousey says dressing up as 'Ghostface' was definitely her top costume growing up.
"When I was a kid, I was the guy from 'Scream,' " Rousey revealed. "I loved that movie when I was a little kid, because it was a slasher film and I was younger; so I was, like, cool and grown up because I liked 'Scream.' "
Rousey won't celebrate Halloween this year, but for the future considering so many people are dressing up as her nowadays, there's a really easy costume she could pull off better than anybody else.
Just going as herself.
"I could pull that off. If I was really lazy, I'd go pretend to be myself," Rousey said. "That would be really fun conversations to have all day, like, 'Oh, my God, I totally hate her.' "
---
---