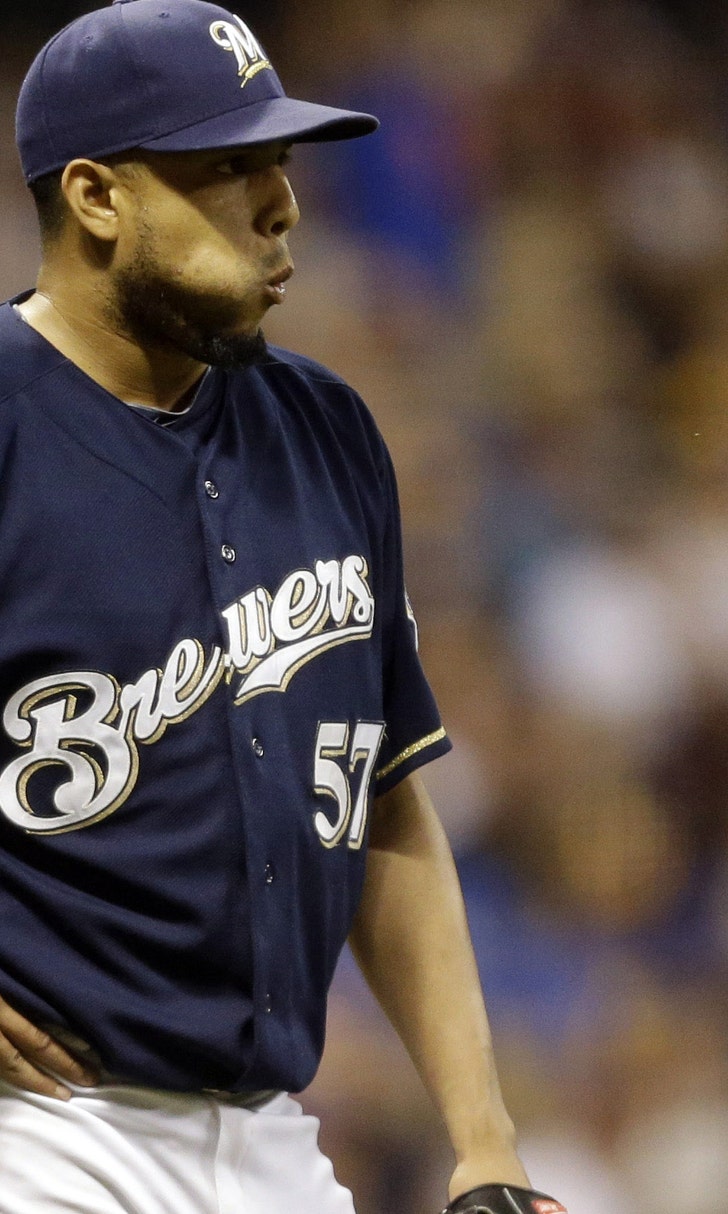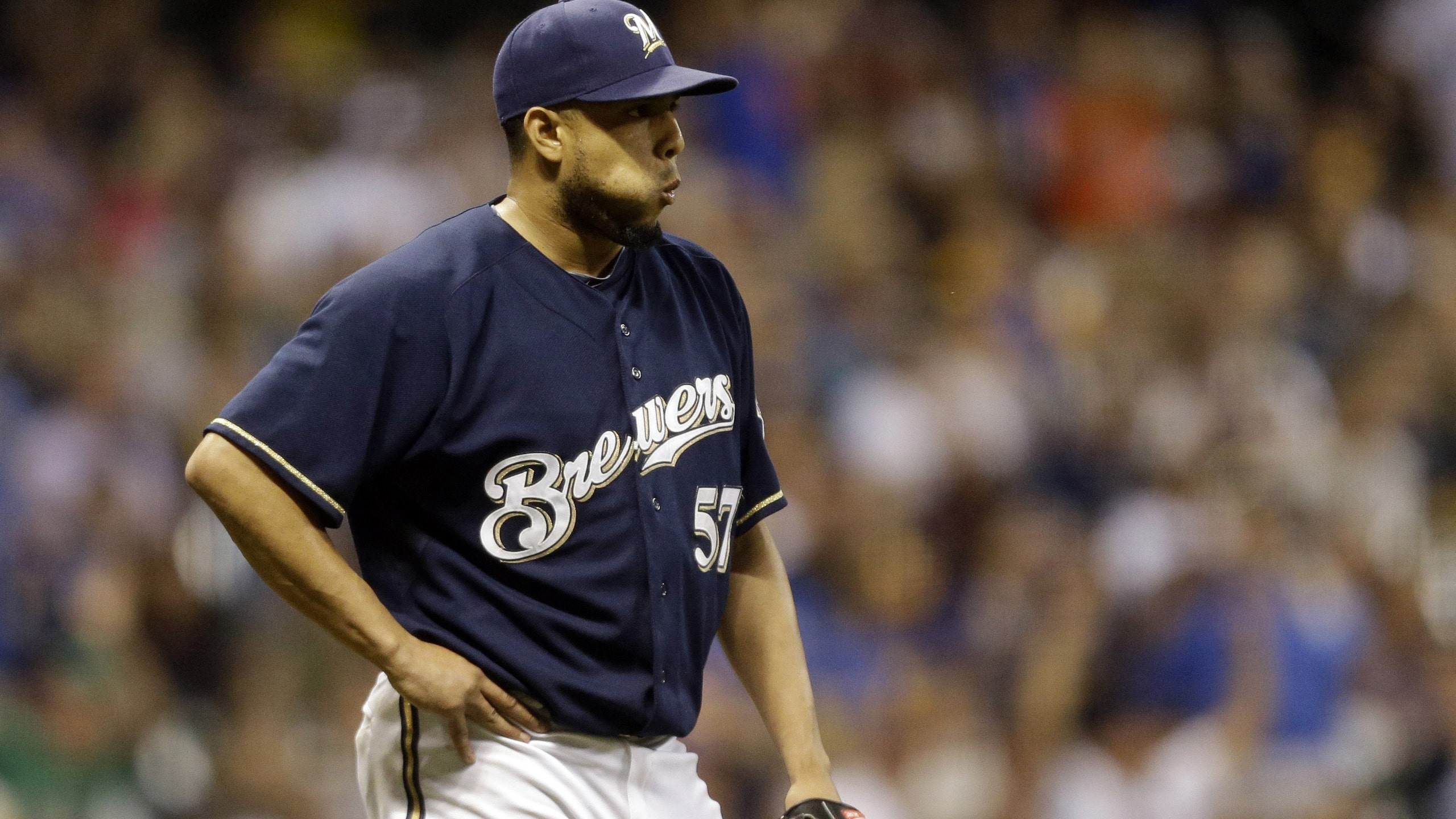 Rodriguez's future uncertain, but reliever wants to return to Brewers
BY foxsports • October 27, 2014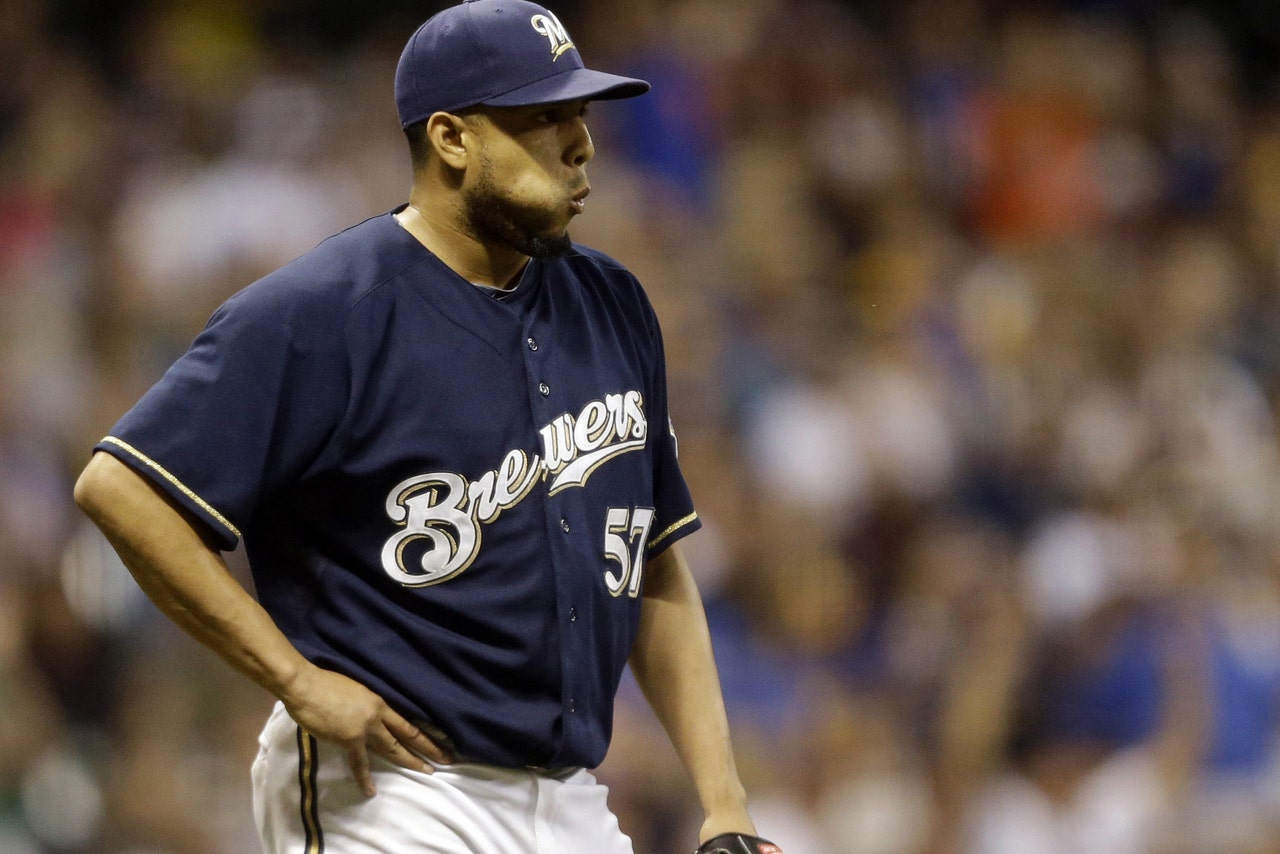 MILWAUKEE -- Francisco Rodriguez is used to uncertainty.
At the end of the past two seasons, Rodriguez had no idea what his future would hold. He'd eventually land with the Milwaukee Brewers, but the veteran reliever has twice come to spring training with his role undefined.
So when Rodriguez, a free agent following the World Series, walked off the Miller Park mound for the final time in 2014, the All-Star closer was well aware it could have been his last appearance with the Brewers.
"That's a good question, man," Rodriguez said when asked about his future. "The past two weeks I've been discussing that with my family, thinking what is going to happen? It is in doubt where I'm going to be at.
"I definitely know where I want to be. I want to be (in Milwaukee)."
Traded to the Brewers at the All-Star break in 2011, Rodriguez spent all of 2012 in Milwaukee but struggled to a 4.38 ERA in 78 appearances. His down year was part of the reason he sat on the free-agent market until April of 2013 when he signed a minor-league deal with the Brewers.
Rodriguez ended up saving 10 games with a 1.09 ERA in the first half of 2013 before the Brewers shipped him to Baltimore at the trade deadline for third-base prospect Nicky Delmonico.
Milwaukee was still in search of bullpen help last February and opted to bring Rodriguez back on a one-year, $3.25 million, incentive-laden deal.
The 32-year-old ended up reporting to spring training late due to visa issues and turmoil in his home country of Venezuela. Once in camp, Rodriguez was further set back when he stepped on a cactus while barefoot, causing hundreds of spines to enter his left foot.
"Two months after the incident I was still pulling the things out," Rodriguez said. "It was a really, really crazy first two months. Trying to get out of my country with all of the problems down there, and finally I get here and start to get ready and a freak accident. I wasn't sure if I was going to be ready for the season or not."
Nobody knew what to expect out of Rodriguez once the season started, so it was a big surprise when he emerged from the bullpen instead of Jim Henderson in a save situation on Opening Day.
Henderson's shoulder was already bothering him, and manager Ron Roenicke opted to make a change at closer.
"The first day of the season they told me, 'You are going to be closing games,'" Rodriguez said. "Everything came so fast. I know I was prepared to have a good season, but I wasn't prepared to have this successful of a season like I had."
With Henderson eventually missing the vast majority of the season, the Brewers needed Rodriguez to have the year he did. Making his first All-Star team since 2009, Rodriguez posted at 3.04 ERA in 69 appearances. He finished with 44 saves, good for third in the National League and two shy of John Axford's single-season franchise record.
Among those with at least 40 saves in the National League, only Craig Kimbrel (four) blew fewer saves than Rodriguez's five.
"Coming into the spring, I didn't know what to expect," Rodriguez said. "I didn't know if I was the seventh inning guy, maybe the eighth and sometimes if Henderson needed a day off I'd fill in that spot. I wasn't expecting anything.
"That's the most satisfying thing. When you are not expecting something and all of a sudden here you go. It was a great opportunity. I thank the front office and the coaching staff for trusting me and giving me the opportunity to go out there and compete every single day."
Rodriguez's 44 saves vaulted him into the top 10 on the all-time saves list with 348, as he passed the likes of Goose Gossage and Rollie Fingers in 2014.
Next up on the list? Rodriguez's mentor and former Angel Troy Percival, who is in ninth place with 358 saves.
It remains to be seen where, but Rodriguez certainly plans on pitching in 2014. He'll be 33 years old on Opening Day 2015 but feels he has at least a few good years left in him.
"Earlier in my career I always had a goal to play until I was 35 and then hang it," Rodriguez said. "If I am 35 years old and still getting people out and still healthy, I'm going to continue to pitch. Hopefully it isn't two or three more years, hopefully it is six, seven or eight. Who knows?
"I never played this game to break records or anything like that. I play the game because I love it, and I like it. If my career would end tonight, I definitely can look back and say I've had a wonderful career so far."
Rodriguez may want to return to Milwaukee, but the Brewers could have other plans for the ninth inning. Jonathan Broxton, acquired on Aug. 31 from Cincinnati, is owed $9 million in 2015, leading to the belief he'd be the team's closer next season.
A two-time All-Star with 118 career saves, Broxton filled in as the Reds' closer when Aroldis Chapman was out at the beginning of this past season. He last served as a full-time closer in 2012 with Kansas City.
Although signs point to Broxton being the favorite to close, Rodriguez doesn't see it that way.
"Broxton came here not to take anybody's job," Rodriguez said. "He came to try to help us accomplish something special. Obviously we fell short. I never put that in my head at all. Broxton has had a wonderful career also. He's been in the closer's role before. He's a great guy to have around.
"It didn't even cross my mind that because he's coming here that I might not have a chance to come back. Things change, and we'll see what is going to happen. We still have four or five months until spring, so I'll have time to think about what's going to happen."
It is one thing to pay a setup man $9 million when Chapman is the closer, but it would be hard for the Brewers to pay Rodriguez what he will likely demand with Broxton's salary on the books.
Whether Rodriguez would return as a setup man remains to be seen, as well. Rodriguez will certainly garner significant interest as a free agent coming off the season he had in 2014.
"It is not my decision," Rodriguez said as to if he will return to the Brewers. "There are a lot of things the front office has to do over the course of the winter. They know how I feel. My heart is going to always be here.
"Hopefully this (was not my last season) with the Brewers. Hopefully I'm here a couple of more years."
Follow Andrew Gruman on Twitter
---