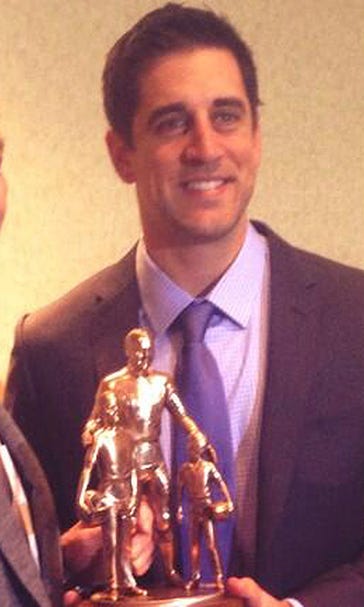 Rodgers receives award named for ex-Packers QB Starr
January 31, 2014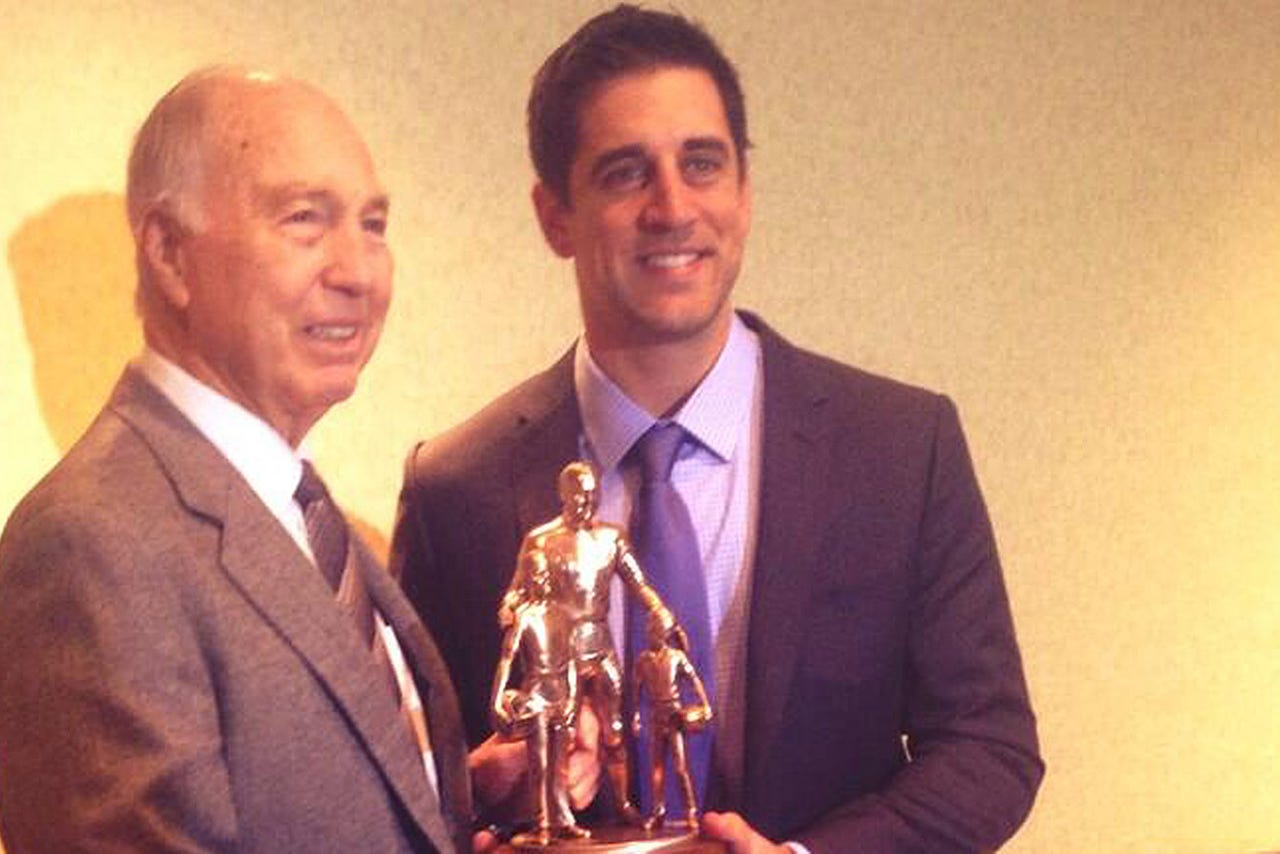 It was meaningful enough to Aaron Rodgers to get the Green Bay Packers quarterback back on Twitter after a five-month hiatus. Rodgers received the Bart Starr Award, which is given out every Friday before the Super Bowl to the NFL player that best demonstrates a commitment to family, teammates and the community.
"Back to twitterland with this pic," Rodgers posted, along with the photo. "Proud to call him a role model, and dear friend. #bartstarraward"
Rodgers' work with the MACC Fund (Midwest Athletes Against Childhood Cancer) is well-documented, most recently through the "It's Aaron" video series.
"It's a great privilege to recognize Aaron Rodgers, a fellow Packer, for his team leadership and significant community contributions," Starr said in a post on the Packers website. "Aaron is a great representative of the word 'gentleman' and I am proud to have his name associated with this special recognition and award."
Former Packers defensive lineman Reggie White won the award in 1992 while he was with the Philadelphia Eagles.
Rodgers is the 26th recipient of the award.
Follow Paul Imig on Twitter
---