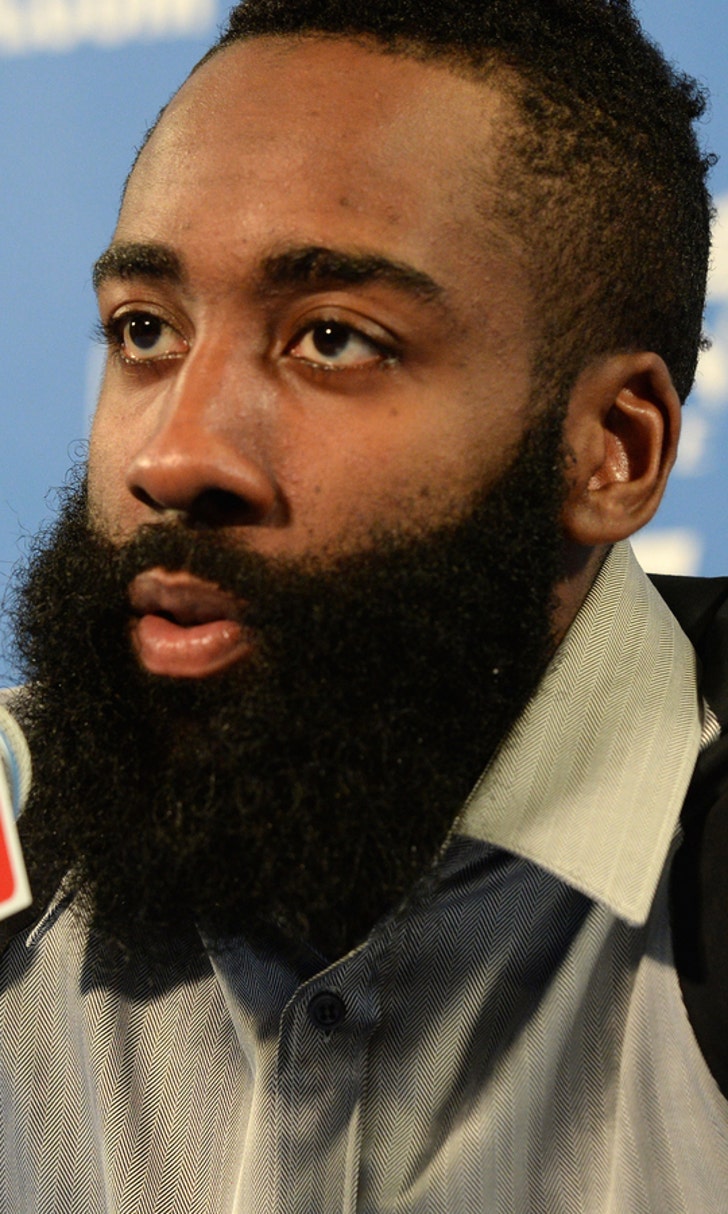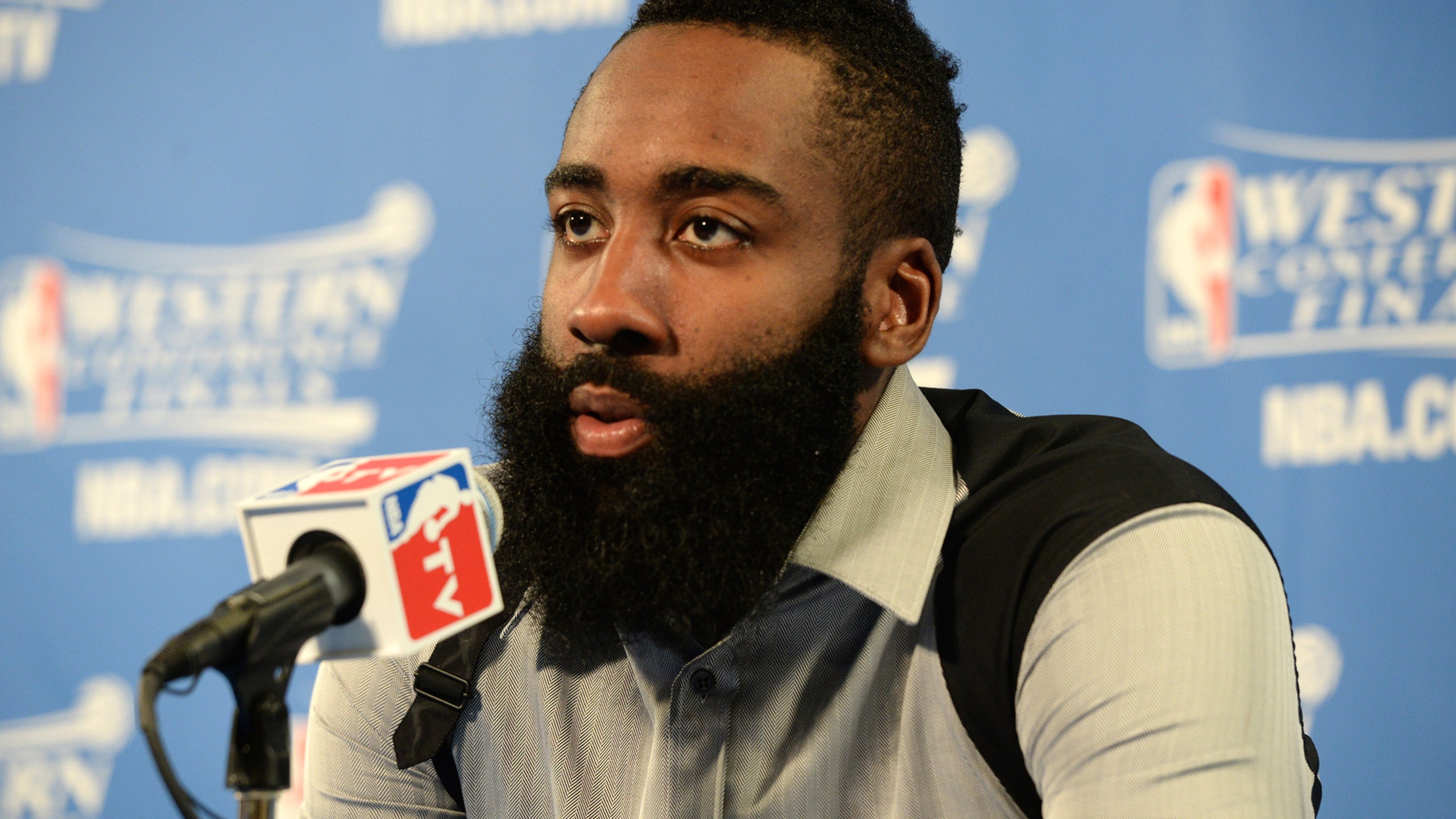 Report: James Harden received $200 million offer to join Adidas
BY foxsports • August 3, 2015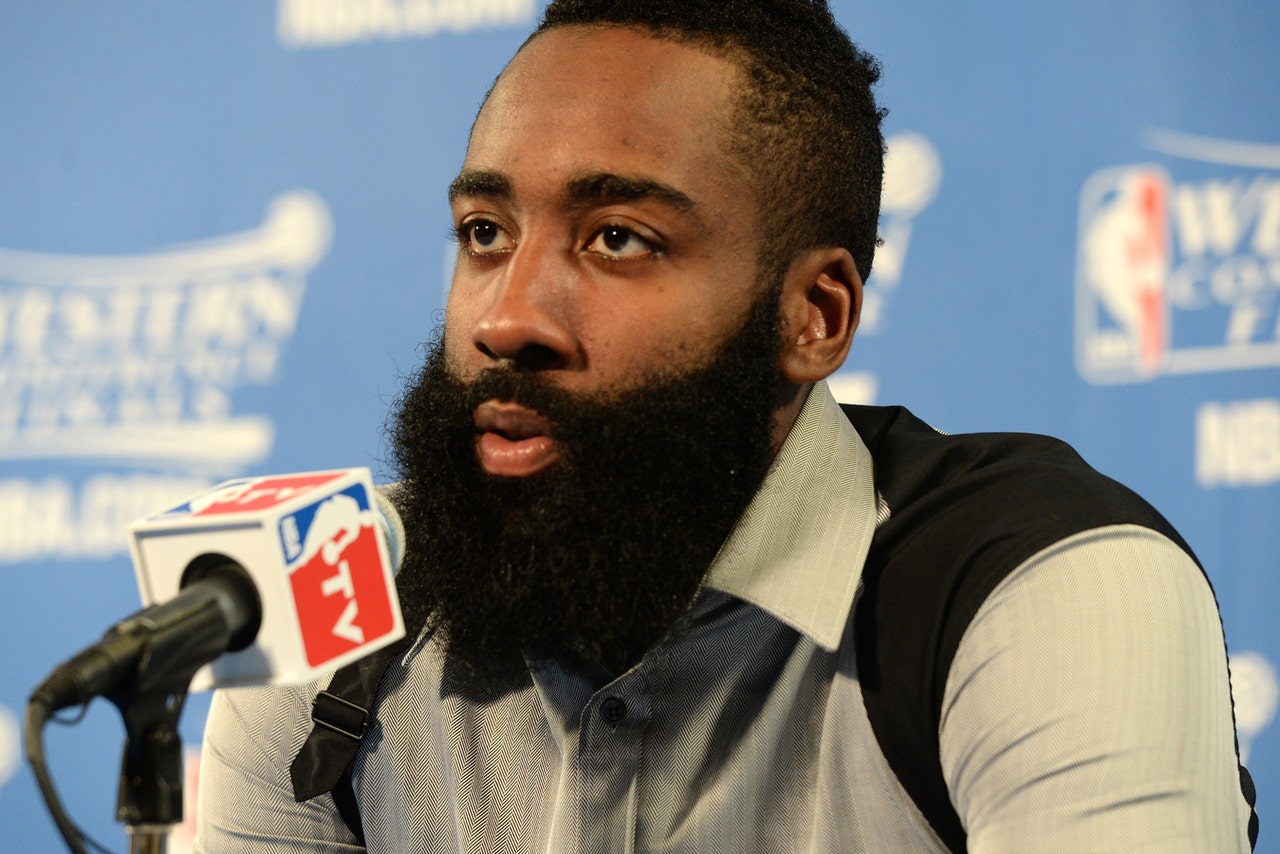 James Harden is undoubtedly one of the NBA's leading men, and Adidas is reportedly seeking to give him the kind of endorsement deal reserved only for those at the top of the food chain.
According to ESPN's Darren Rovell, the sportswear company has offered Harden $200 million to leave Nike and represent Adidas for the next 13 years. For those of us who aren't math nerds, that means an extra $15.4 million per year for the Houston Rockets forward.
Rovell notes Nike, which recently had its contract expire, has one week to match the offer or lose Harden.
If Adidas does land Harden, then it would represent a major coup for the company that has, as Rovell puts it, "mostly been a player on the sideline" in terms of the basketball shoe industry. Harden hasn't had his own signature shoe at this point in his career, yet if he does choose to sign with Adidas you can be sure that will be remedied soon.
The guard has been outstanding on the court for the Rockets the past few years and averaged 27.4 points, 7 assists and 5.7 rebounds per game last season, helping the Rockets earn the West's No. 2 seed.
His popularity is soaring at this time, as seen by his latest victory over Steph Curry for the MVP at the recent "Players" Awards. And it would seem Adidas sees his personal brand has international potential, per Rovell:
This new business opportunity could be a perfect chance for Harden to make a big name for himself in the endorsement world, just as he's done on the hardcourt. It's unclear what the outcome will be, or whether Nike will match the huge offer, but one thing's for sure: We must all fear the beard.
More from Sportsnaut:
---
---