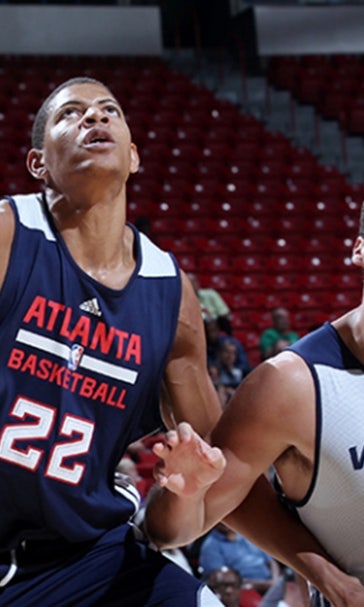 Report: Hawks agree to terms with 7-foot-3 prospect Walter Tavares
July 2, 2015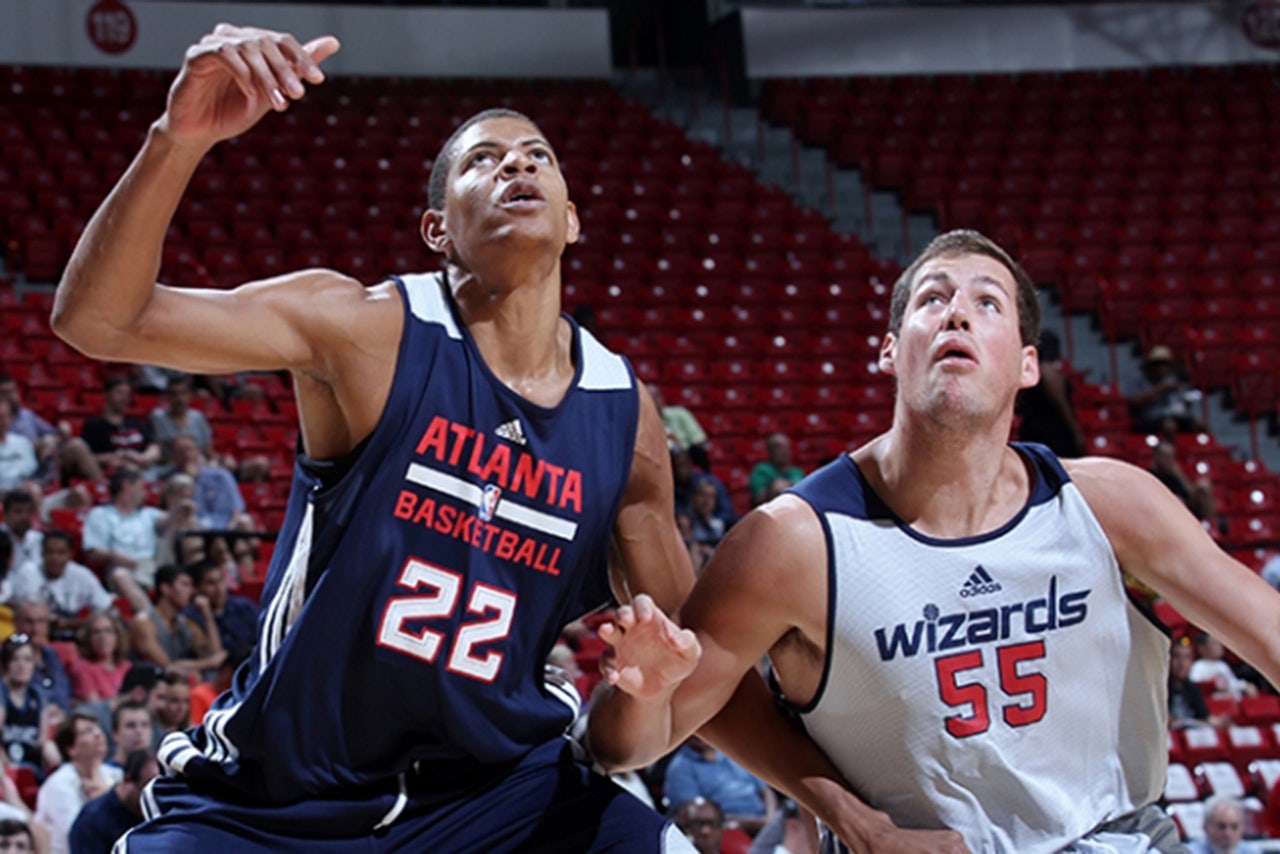 The Atlanta Hawks continued to bolster their frontcourt by agreeing to terms with 7-foot-3 international prospect Walter Tavares on Thursday, according to Yahoo! Sports. Tavares, the team's 2014 second-round pick, is expected to sign a multi-year contract.
Following a busy Day 1 of the free-agency mayhem, the Hawks likely face some complicated financial hurdles ahead (as explained here) in order to sign Tavares to add to what is shaping up to be a deep frontcourt. Atlanta could feature All-Stars Al Horford and Paul Millsap, who agreed to a three-year, $58.9 million deal on Monday, with Tavares, Mike Muscala and new acquisition Tiago Splitter in reserve. Tavares would likely fall fifth in the pecking order out of that mix, but after losing Pero Antic to the Turkish League, the front office has moved quickly to try and plug its frontcourt holes.
Tavares, of course, will be the biggest of the bunch.
While his game is still raw, even for a 23-year-old prospect, he started showing signs of progress for Spain's Gran Canaria this past season. He averaged 8.2 points and 7.9 rebounds per game while playing just 22 minutes a night, and his defensive ability -- thanks in large part to a ridiculous 7-foot-9 wingspan -- created havoc for opponents:
A year ago, the Hawks' prospect averaged six points and 4.3 rebounds over six NBA Summer League games. He was reportedly being pursued by multiple Euroleague suitors.
Tavares was the No. 43 overall pick in the 2014 draft. He will be the second draft-and-stash player the team has brought over, joining Muscala, the team's 2013 second-round pick who also played in Spain.
The Hawks are still rumored to be in the market for an additional wing player after losing DeMarre Carroll to the Raptors -- not to mention the health question marks surrounding Thabo Sefolosha and Kyle Korver at the moment -- though it will be interesting to evaluate the team's cap situation once the Tavares, Millsap and Splitter deals are finalized when the NBA lifts its free-agency moratorium July 9.
---
---