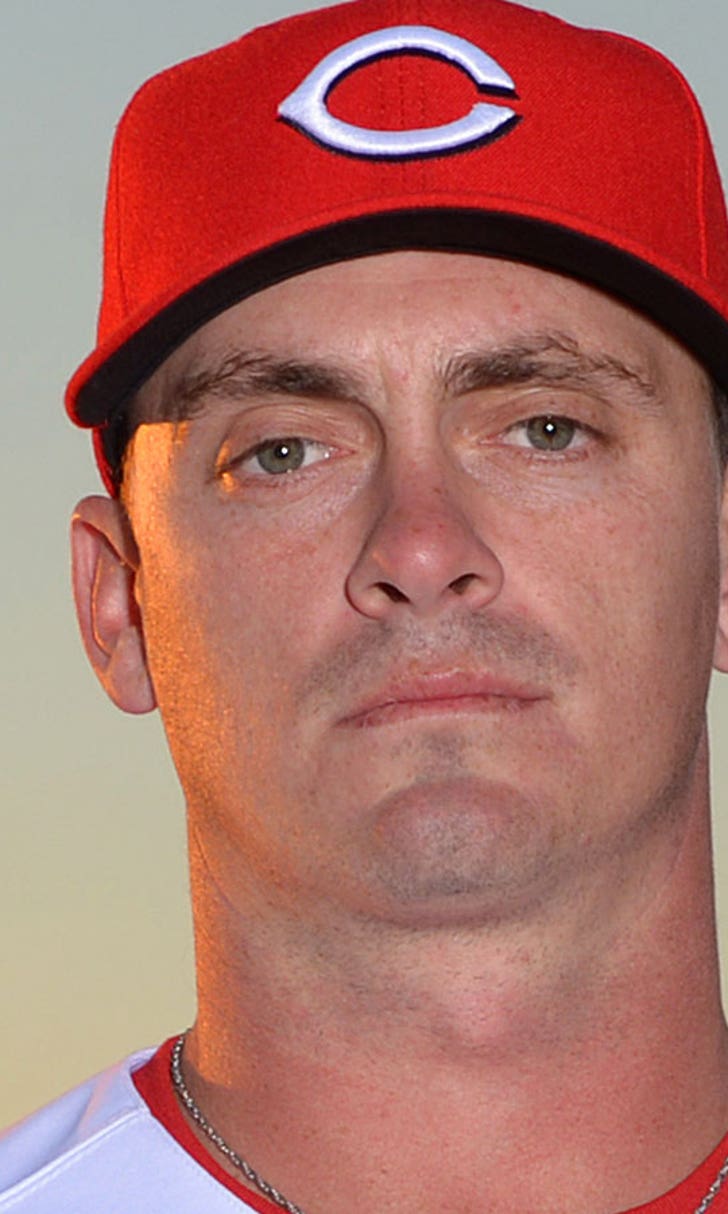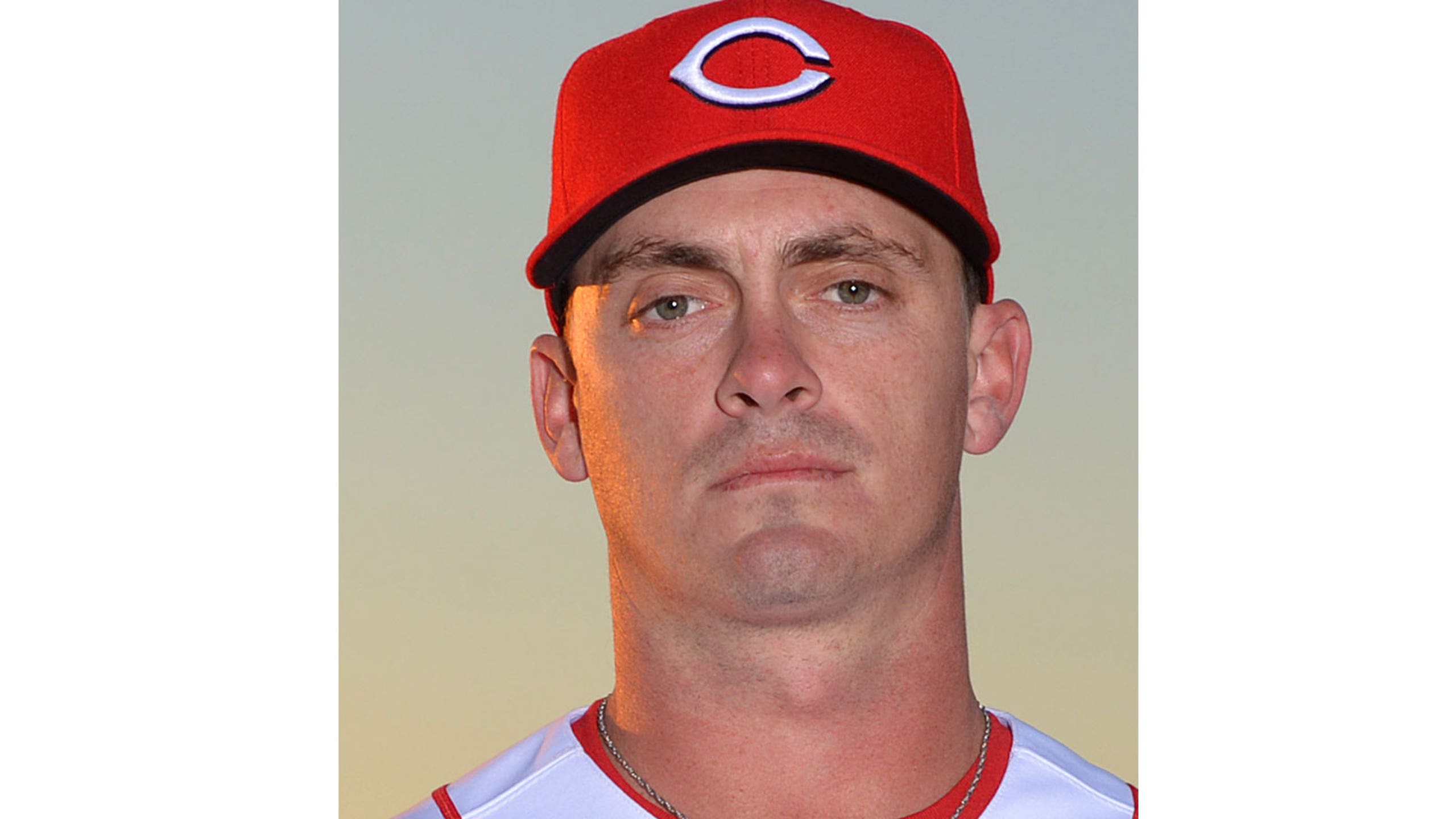 Reds minor-league pitcher survived shark attack
BY foxsports • February 18, 2014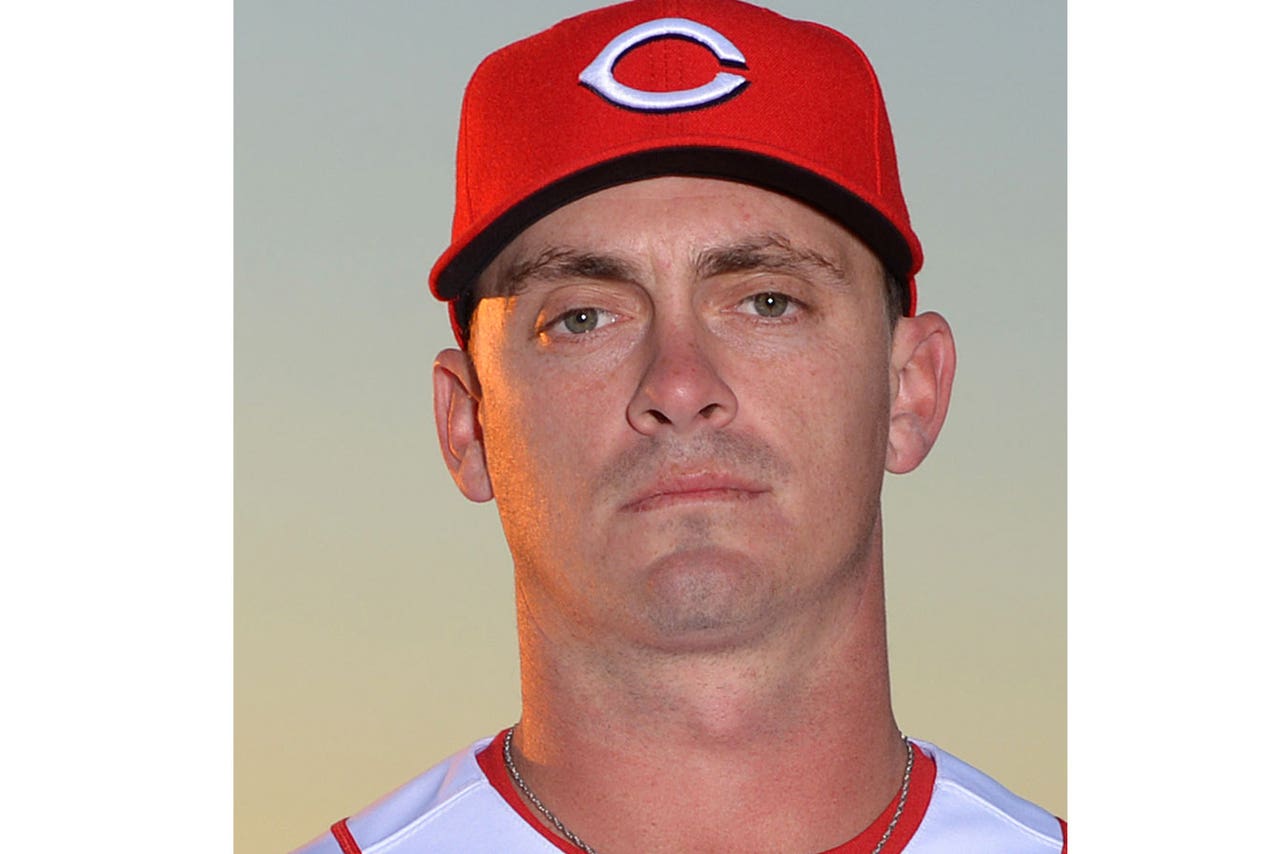 GOODYEAR, Ariz. -- His name is Chad Rogers and he is a baseball pitcher by profession, but if you follow him on Twitter you go to @sharkrogers -- and there is a frightening story behind it.
It isn't exactly Jaws and it doesn't involve a Great White, but it is a real-life story and it is close enough, as far as Rogers is concerned.
Rogers was attacked by a shark and bitten so badly that his professional career with the Cincinnati Reds was set back a year while he recuperated and the 60-stitch gash on his foot healed.
He was drafted in the 28th round of the 2010 June Amateur Draft out of Galveston Junior College, and as he puts it, "We were talking about how much money I would get, so the Reds wanted to watch me in a workout and scheduled it for June 27.
"It is a date I shall never forget," he said. "It was the day I was to throw for scout Jerry Flowers and I was sitting on the beach on the Gulf of Mexico."
Rogers, you see, is not only a pitcher, he is a devout surfer guy and when the surf is up so is he.
"The waves looked like they were worth surfing so I went home and grabbed my surfboard and went out there," he said. "I was surfing for about 30 minutes. I caught a wave, then I paddled back out and was sitting on my board with my feet in the water. The next thing I knew I felt something hit my foot."
It was a bull shark attack and Rogers knew this was no bull. According to National Geographic, bull sharks are among the most dangerous species in the world because they are aggressive and often hunt in warm, shallow waters where people swim (and surf). Usually, they are seven to eight feet long and weigh between 200 and 300 pounds.
"My natural reaction was to kick down to get my foot out of its mouth," Rogers said. "Once I did that, I kind of went Superman on my board. I got all my arms and legs out of the water."
Rogers looked as the shark swam two feet in front of him and he could see the evil-looking fin and the top of the shark's head. "I had a buddy 10 to 15 feet to the right of me and he was screaming at me, 'Shark, shark.'"
Rogers yelled back, "Too late. I've already been bitten. A little wave came in and I couldn't see the shark any more, so I caught that wave and boogie-boarded toward the beach. Once I got comfortable, about knee-deep water, I got off my board and waded ashore."
That's when Rogers saw his foot and saw his baseball career flash across his eyes. Jim Abbott was a one-armed pitcher in the majors, but there are no cases of one-footed pitchers.
"I got to shore and I could see my foot was bleeding all over the place," he said. "I had three different gashes along the right side of my foot, some bite marks and cuts on my big toe.
"I had drifted down the beach a little ways because of the current on the Gulf Coast in Texas you have to paddle way, way out and then the current will suck you way down," he said. "I was close to a half-mile down the beach from where I went in and my buddy, Matt Williams, came to me, put me on his shoulder, grabbed my board and helped me get to the truck," Rogers said.
They took a thermos of cold water and poured it on his foot, "that's when I could really see everything, all the damage, and it didn't look too good. Then he poured another thermos of cold water on my head so I wouldn't pass out. I was in shock. He wrapped my foot in a towel and T.C. Galvan drove me to the hospital."
Then came the tough part, tougher than the shark bite.
"They took a needle about this long," said Rogers, holding his hands about six inches apart. "They were going to numb it up. And that was one of the most painful parts. That needle. Man. They stuck the needle into the side of the gash and I almost bit a hole in my shirt. I was gnawing on that shirt. They stitched it up, 60 stitches."
Five weeks later, Rogers called Reds scout Jerry Flowers to tell him, "Hey, I've been throwing. I've been throwing in sandals because after I got the stitches out it was still swollen. I was long-tossing on the street and in the sand. I just wanted to get my opportunity to pitch for the Reds. I was drafted and worked hard and a freak accident happened and I didn't want to let a freak accident stop me from pursuing my dream."
On Aug. 11, Rogers threw for Flowers at the University of Houston, "Even though I still couldn't tie my shoe, I had all the laces just tucked into my cleats. I kept it loose so I could throw. I threw a bullpen, they were impressed, and they signed me."
The shark attack didn't stop him. It only delayed him a year. He couldn't pitch the year he was drafted, but in 2011, he pitched for the low Class A Dayton Dragons and was 6-4 with a 2.99 ERA in 37 relief appearances.
He began climbing the ladder -- high Class A Bakersfield in 2012, where he was converted to a starter and was 6-4 with a 3.15 ERA in 21 starts before a promotion to Class AA Pensacola. There, he was 3-1 with a 1.99 ERA in six appearances. He began last season at Pensacola and was 3-3 with a 2.20 ERA in 13 starts before he was promoted to Class AAA Louisville and was 5-5 with a 4.22 ERA in 12 starts.
He is on the 40-man roster and the 24-year-old, 5-foot-11, 204-pound right-hander is one step from living the dream, a dream that not even a bull shark could stop.
And guess what?
"Oh, yeah. I still go surfing," he said. "It is just like baseball. I have a passion for it and I'm not going to stop unless I get my leg taken off. But it is still scary when I go out there because it is in the back of my mind."
---
---