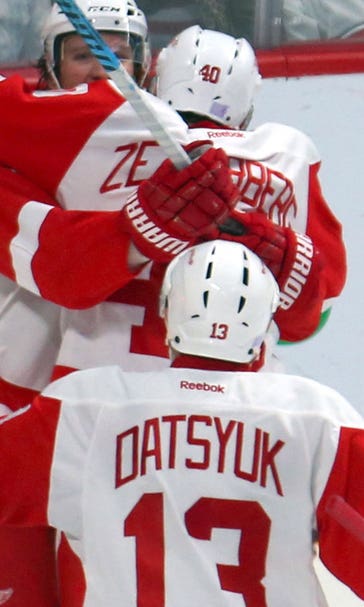 Red Wings' first six show promising signs for season
BY foxsports • October 22, 2014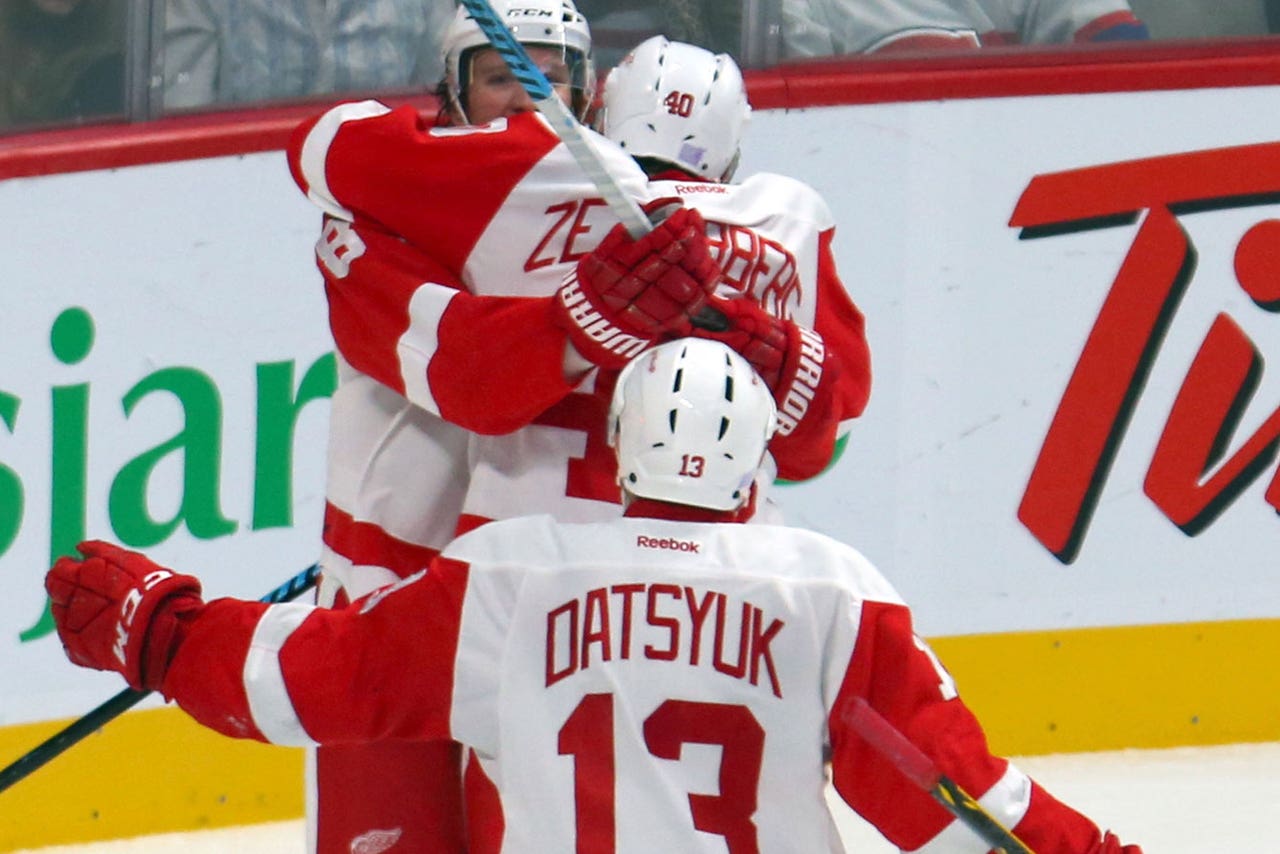 It's still very early in the hockey season, but it seems there might already be things to be optimistic about in Detroit.
Just six games into the season, the Red Wings are 3-1-2 and sit in fourth place of the Atlantic Division. They swept a two-game series with the Maple Leafs over the weekend, and dominated the first two periods of a tight game with the Montreal Canadiens Tuesday night, eventually falling to the Habs 2-1 in overtime.
Although it's far too soon to predict how things will shake out for Detroit this season, the first handful of games have shown some promising early signs of things to come during the 2014-15 Red Wings season.
The Red Wings held onto their 100-percent penalty-kill percentage on Tuesday, and are now 18 for 18 while short-handed. Their perfect percentage puts them at the top of the league, tied with the Columbus Blue Jackets.
It could be the sign of a noted improvement for the Red Wings, whose penalty killing ranked 12th in the league for the last two seasons, falling just around the league average for both years.
Improving penalty kill was assigned to new assistant coach Tony Granato as an action item before the start of this season, and Granato is said to have adopted a more aggressive approach to the PK, relying on increased speed and the growth of key penalty killers like Luke Glendening, Justin Abdelkader and Drew Miller.
Whether the penalty-killing streak is the product of good luck or a real process improvement remains to be seen. As was pointed out this week in an interesting statistical analysis of the Red Wings' penalty kill, Detroit killed 17 straight penalties in March, and 28 of 29 penalties in early November of last season -- so while exciting, it's also not uncharted territory for the Wings.
Much to the relief of Detroit fans, goaltender Jimmy Howard is doing his darnedest to put the memory of last season behind him. Howard has looked like his old self during his first few regular season games, posting solid numbers including a .937 save percentage and 1.77 goals-against average.
During Tuesday night's game at Montreal, Howard stopped 34 of 36 shots and generally turned in another terrific performance.
Coming off a shaky season last year, in which he was plagued by nagging injuries and just generally looked a little "off his game," it's a good sign to see Howard returning to top form.
Pavel Datsyuk also made his season debut Tuesday night after sitting out for the first five games of the season. The veteran forward, who spent the beginning of the regular season sidelined with a shoulder injury he sustained during the preseason opener, showed Detroit what they'd been missing with a picture-perfect backhand goal that slipped past Carey Price in the third period. The goal, which was later denied due to a goalie interference call, would likely have won the game for Detroit.
Datsyuk is one of the NHL's top defensive forwards and an all-around asset to the Red Wings, and his return will be key in whipping their power play back into shape (2 for 24, 8.3 percent).
Overall, the Red Wings appear to be off to a solid start as they enjoy some early success in the stats and welcome some of their old standbys back to the roster.
Weigh in now: What are your thoughts on the Red Wings' first six?
(For more like this, visit Detroit Fan Favorites.)
---
---