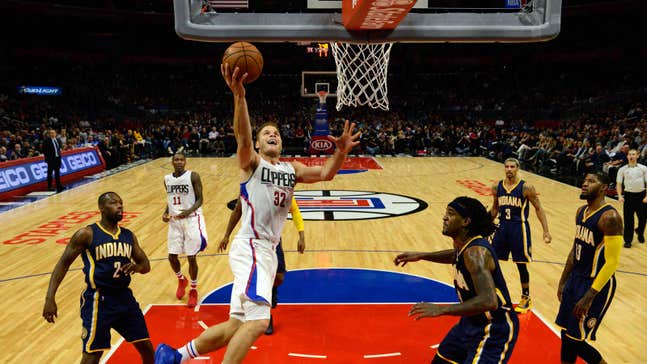 Recap: Paul George leads Pacers past Clippers
Published
Dec. 3, 2015 11:56 a.m. EST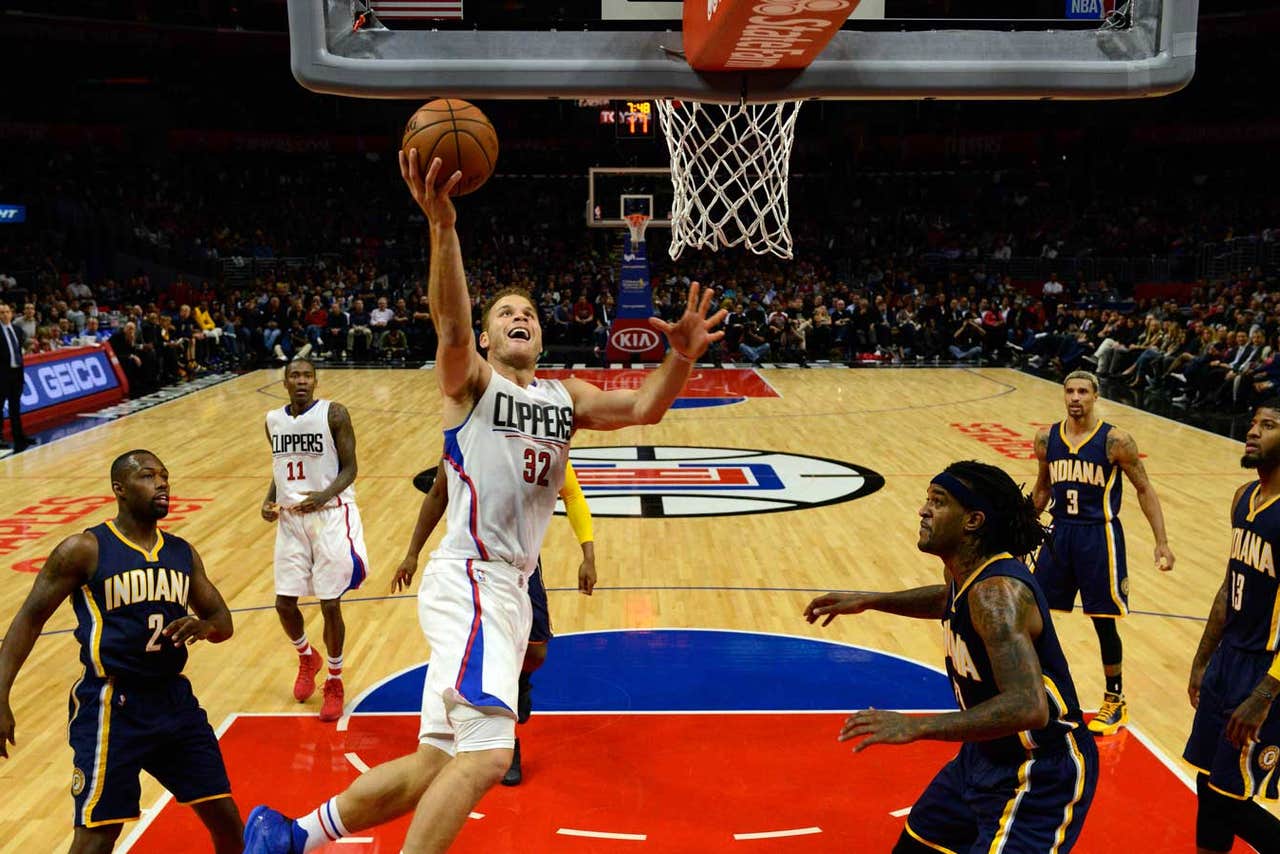 LOS ANGELES (AP) -- Paul George walked onto the floor at the start of the fourth quarter and looked at the smaller Indiana teammates around him.
He liked their chances.
"I told my guys this is where we make our mark," George said.
And he was right.
George had 31 points and 10 rebounds, and the surging Pacers broke open a close game early in the fourth to beat the injury-depleted Los Angeles Clippers 103-91 on Wednesday night for their sixth consecutive victory.
"If we were going to be able to pull away from this team, the coach is confident enough to put the small lineup out there, we're just going to have to make a separation," George said. "We did a great job of pushing the tempo, getting great stops and turning them into baskets."
The Pacers (12-5) took control with a 14-1 run and opened an 86-70 lead on George's 3-pointer with 8:28 to play against a much bigger Clippers unit.
"Our spread lineup came in and gave us a lot of momentum," Indiana coach Frank Vogel said. "That whole stretch, end of the third into the fourth quarter, our spread lineup was a concern with that (Clippers) group. ... But our group embraces that challenge of going against a bigger team. They scratch and claw, force a lot of turnovers and get out on the break. That was the difference in the game."
The Clippers, held without a field goal for the first 3:37 of the period, rallied to 88-82 on Jamal Crawford's 3 with 4:49 left. They got no closer as the Pacers hit nine of 12 free throws down the stretch to seal it.
"We've been practicing (going small) since training camp," said Pacers guard Rodney Stuckey, who had 18 points. "So we're getting acclimated to it. We're not where we want to be, but it's coming along. It's definitely been helping us out. ... You've always got to find a way. We were getting to the line. We were making stops. And we've got a guy like PG who can carry us, too. He's been playing phenomenal."
George, who reached 30 points for the seventh time this season, said his early success has simply been the result of offseason training.
"This is definitely the best stretch I've had," he said. "I really put a lot of work in this summer to be ready night in and night out. ... I became a student of the game. I put a lot of time into my craft."
Ian Mahinmi added 14 points and Jordan Hill had 13 points and eight rebounds for the Pacers, who have won 12 of 14 after opening the season with three straight defeats. Their only losses during that stretch were by four points at Cleveland and one at Chicago.
Blake Griffin and Lance Stephenson each scored 19 points to lead the Clippers (10-9), who had won three in a row. They shot 38 percent, their second-lowest mark of the season.
Crawford added 16 points and DeAndre Jordan grabbed 15 rebounds for Los Angeles.
The Clippers played without All-Star point guard Chris Paul, a late scratch due to a strained rib muscle that forced him out in the third quarter Sunday against Portland. Paul is expected to miss more than one game, according to coach Doc Rivers.
Los Angeles guard J.J. Redick sprained his right ankle on the first possession when he landed on the foot of Indiana's George Hill. Redick made two free throws but lasted only one more second before being removed. He did not return.
"I thought we weathered the storm, to be honest," Rivers said. "When we lost J.J. and CP we still thought we could have it. I think I have to do a better job of getting our guys more space. We just had no movement."
CLOSING IN ON 26,000
Clippers forward Paul Pierce had five points to give him 25,985 in his career. Only 14 players in NBA history have scored 26,000. Minnesota's Kevin Garnett is in 15th place with 25,995.
TIP-INS
Pacers: Due to a quirk in the NBA schedule, the Pacers spent four days in Los Angeles, arriving Saturday for a game against the Lakers at Staples Center on Sunday night, then spending Monday and Tuesday in the city before playing the Clippers in the same building. "It's a challenge being on the road anywhere for that long," Vogel said. "In one city, it's certainly tougher."
Clippers: Jordan played in his 341st consecutive game, the longest active streak in the NBA. Cleveland's Tristen Thompson is second at 307.
UP NEXT
Pacers: At Portland on Thursday night.
Clippers: Host Orlando on Saturday night.
---
---