David Peralta
David Peralta
Ray starts strong, falters fast in another D-backs loss
Published
Jun. 7, 2016 2:19 a.m. ET

PHOENIX -- Upon his return from the disabled list on Monday, David Peralta declared it a new day for the Diamondbacks. And though he did his part, it was not the fresh start Peralta sought for his team.
Robbie Ray was inconsistent in yet another short outing.
The D-backs struck out 15 times and were held to seven hits -- two of which came from Ray.
Per usual, the D-backs made it interesting late. They had the tying run at second base in the seventh inning and at the plate eighth but couldn't get the big hit they needed in a 6-4 loss to the Tampa Bay Rays at Chase Field.
It was their 17th loss in the last 25 games, dropped the home record to 9-21 and slid them to 10 1/2 games behind the Giants in the NL West.
And the night started so promising. Ray was dominant for 3 2/3 innings, during which he allowed only one hit, and he gave the D-backs the lead with his first career home run -- a solo blast to left field off Rays starter Chris Archer.
But things turned quickly in the fourth. The Rays put together three straight two-out singles to cut the D-backs lead to 2-1 and started the fourth with a double, a two-run homer and back-to-back walks. Ray's night ended on Desmond Jennings' ground-rule double. Ray retired just two of the final 10 batters he faced, one of which was Archer to end the fourth.
"I felt like I controlled the game early better than I had. I think I just try to do too much," said Ray, who failed to get through five innings for the fifth time in 12 starts this season. "Those first four innings, I was just telling myself, 'nice and easy, get groundballs, get guys out.' Then in the fifth inning it started snowballing a little bit and I try to do too much.
"It'd say it's probably mental. It's not anything physical. I feel great; my body feels great. ... Instead of slowing things down and doing what I do, I try to do too much and I leave the ball up and it hurts me."
Ray was tagged for five runs on eight hits and three walks. All that damage came from a lineup that featured six players hitting below .200 and only one better than .280 at the start of the night.
"Boy, he looked so good, was rolling," manager Chip Hale said. "But it's that bugaboo of the fifth inning. ... We need him to get through the fifth and not have to use our whole bullpen when he pitches."
Peralta was 2 for 3 with a home run in his first game since May 8. But the D-backs had just three hits from players other than him and Ray, and the team has struck out 76 times in six games this month.
"Some of it is pitching but we have to make a better adjustment. We know that," Hale said of the strikeouts.
"That's when it gets frustrating for us on the coaching and instructing side, when you see guys swinging at balls that definitely aren't strikes for strike three or taking strike three. That just means guys are tied up in their mind. It's one of those things you talk about a lot and all of a sudden guys start thinking about it too much. We have to find a way to get better at it."
---
---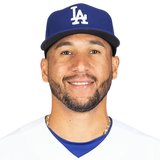 Get more from David Peralta
Follow your favorites to get information about games, news and more
---