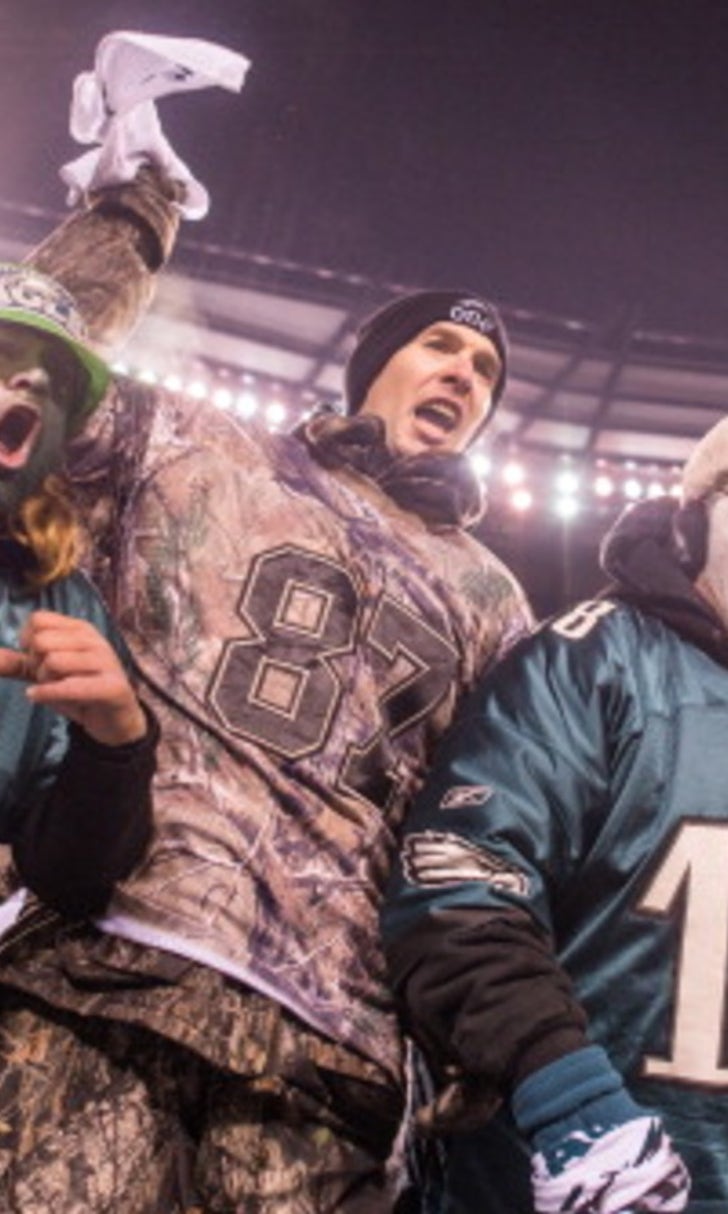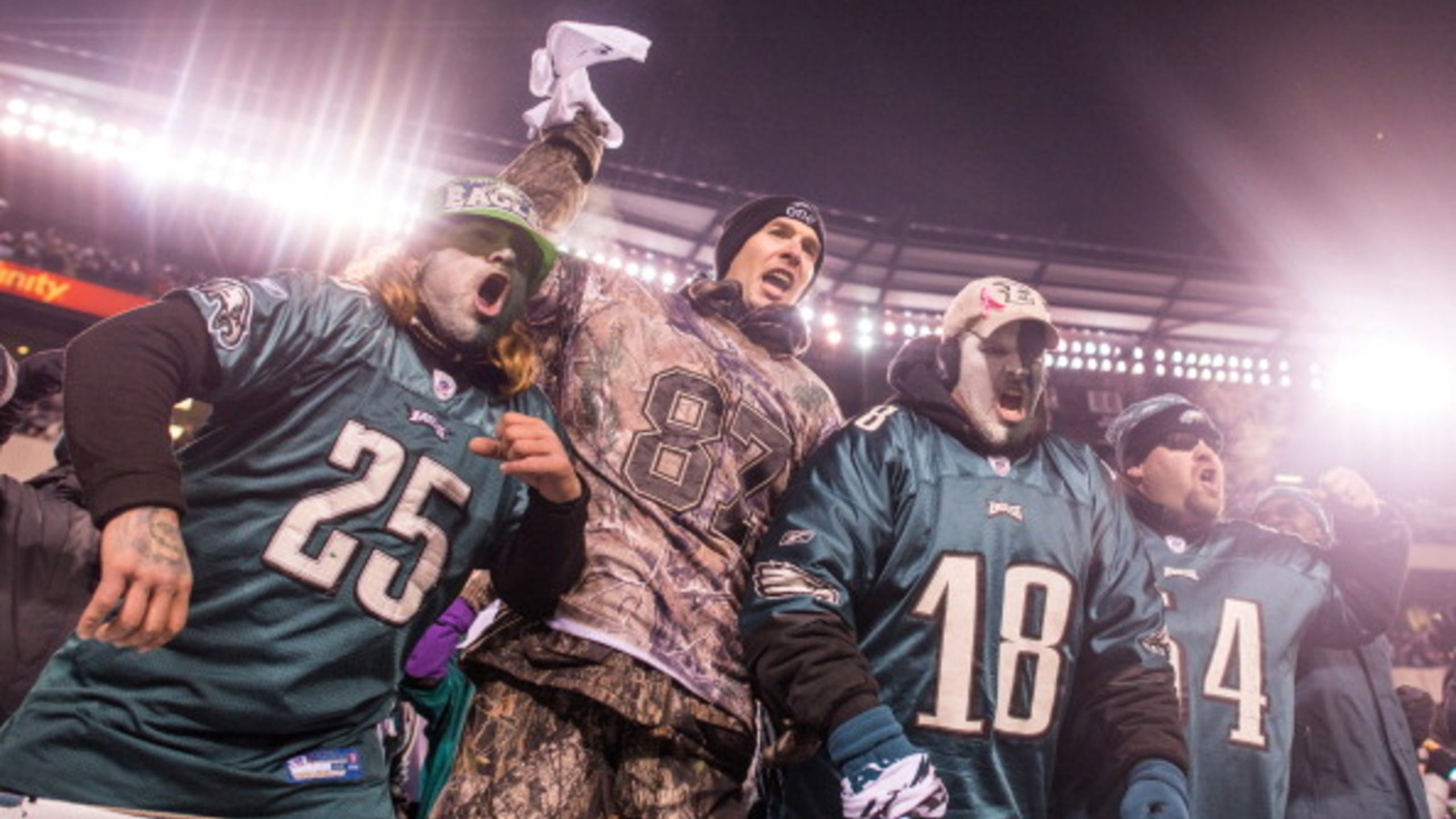 Philadelphia Eagles fans named 'Most Hated' in the NFL
BY foxsports • July 24, 2015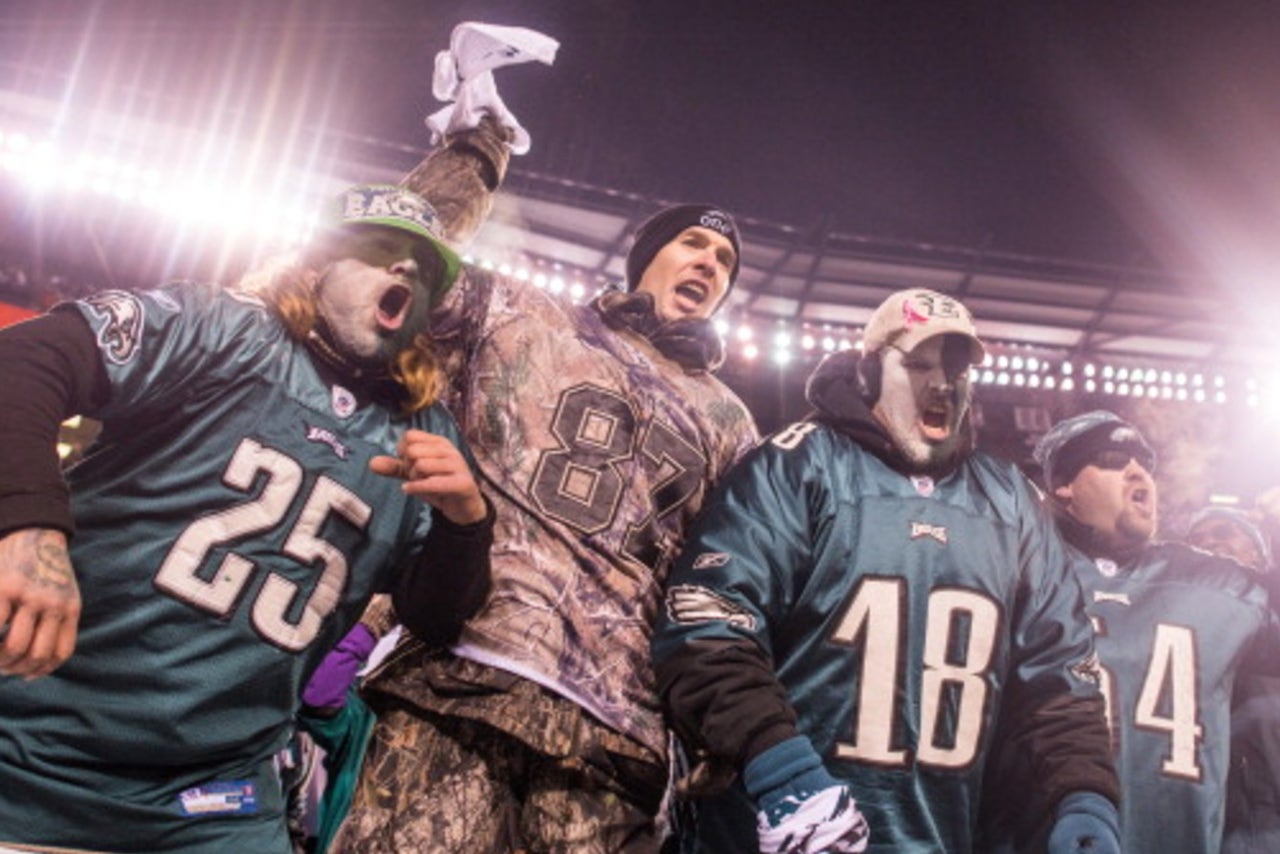 By Rachel Wold
Hardcore NFL fans are known for being loud, loyal to their teams, and for dressing in some of the most obnoxious gear we have ever seen. And, if we had to guess which team has the most hated fan base, many might pick the Dallas Cowboys or New England Patriots.
This is not the case. According to a study performed by Sports Illustrated, the Philadelphia Eagles fans are the most hated in the NFL.
Here are a few stories to back up their study.
The hatred of the Eagles' fan base dates back to December of 1968. It is reported that disenchanted fans sitting at Franklin Field thought it would be fun to vent their rage and throw snowballs at 19-year-old Frank Olivo, who entered the field in a Santa Claus suit.
The fans were reportedly unhappy because their terrible franchise was winning too much towards the end of the season. This meant that they were losing the chance to target USC running back O.J. Simpson whom the Buffalo Bills selected with their first draft pick in 1969. The Eagles obviously did miss that chance, instead picking defensive back Leroy Keyes with the third pick.
Then, there is a story from 1998 where the Eagles had to install a jail at Veterans Stadium and hired a judge to preside over the rowdiest groups of fans.
Lastly in 1999 when the Eagles played the Dallas Cowboys, it is reported that fans were booing wide receiver Michael Irvin when he lay on the field with a neck injury that unfortunately ended his career. As it turns out, the fans were really booing Deion Sanders but were actually cheering while Irvin's motionless body lay on the field.
It's classless stuff like this that has caused the Eagles fans to be named the most hated in the NFL.
They can join Sports Illustrated's other most hated list consisting of most hated coach Bill Belichick, most hated locker room player, Percy Harvin and most hated player, Johnny Manziel.
Ouch.
More from Sportsnaut:
---