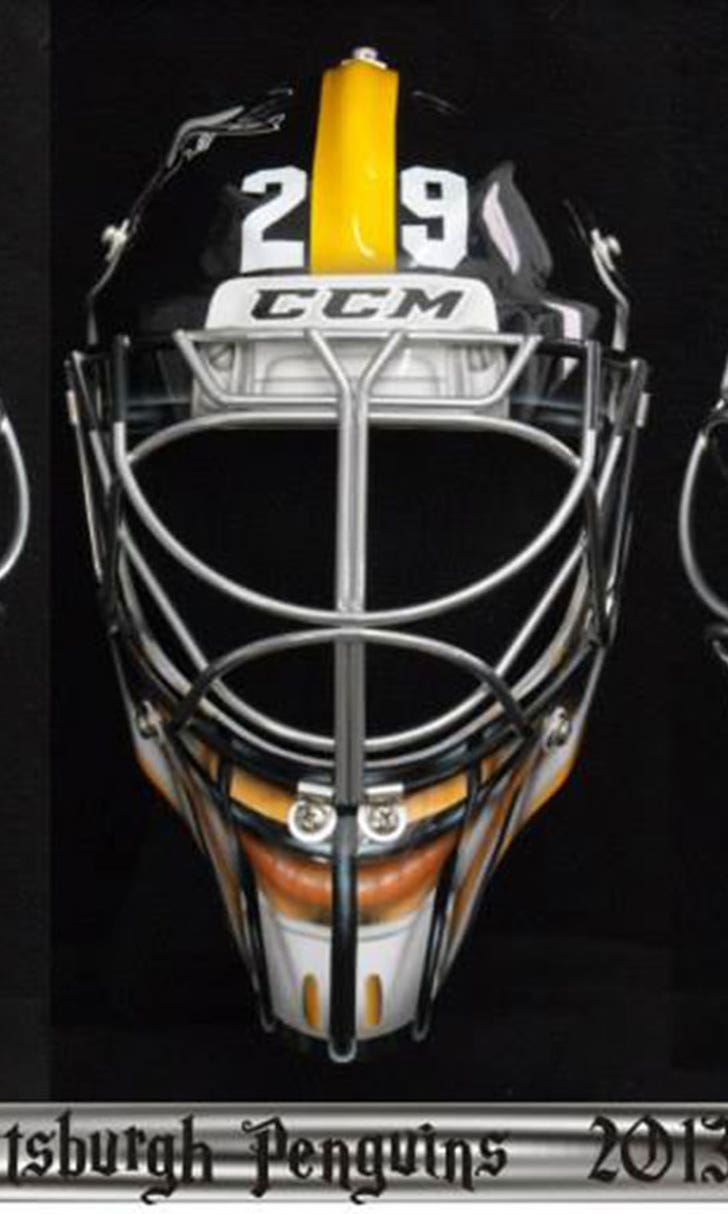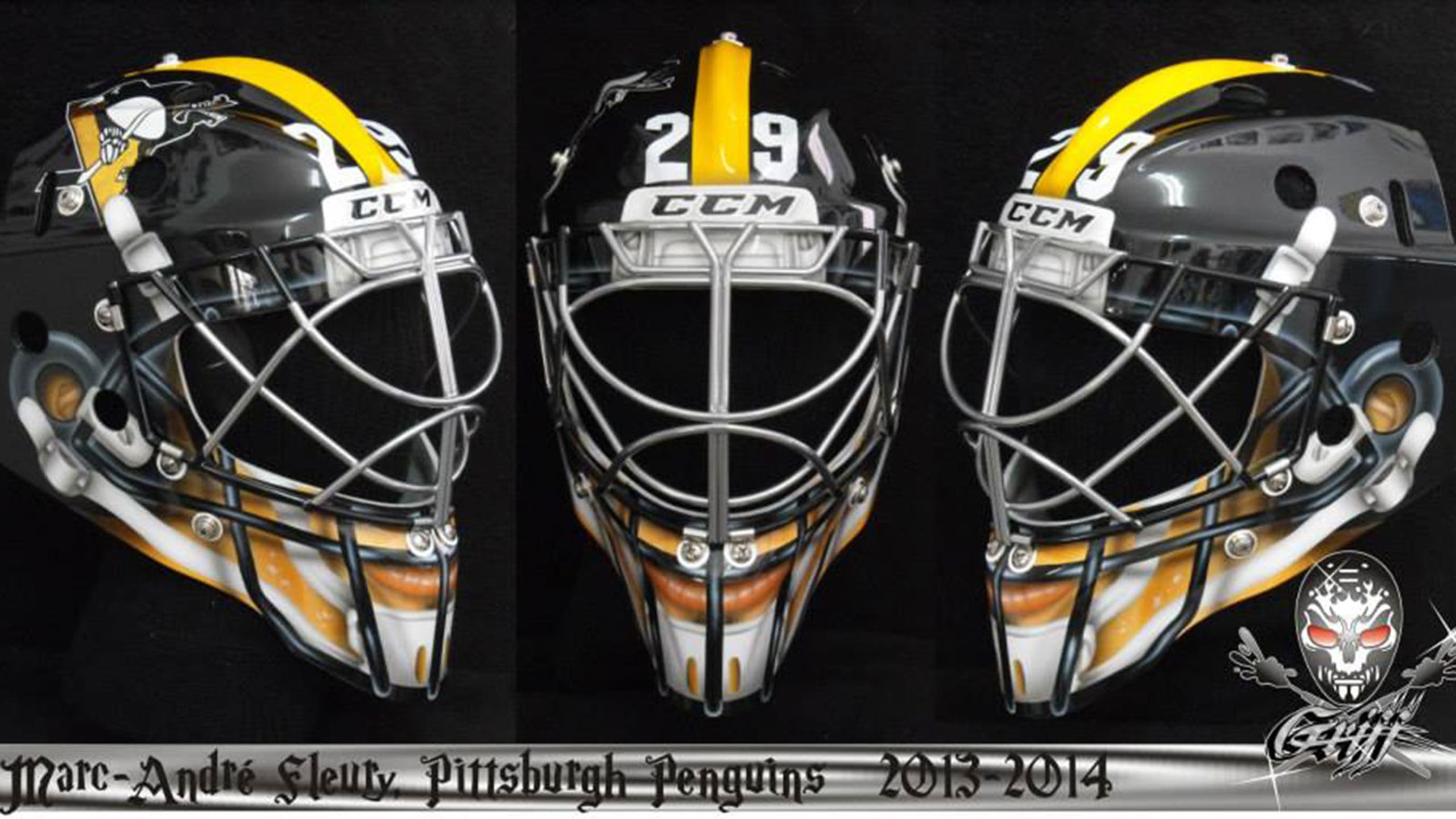 Penguins goalie will look like a Steeler for upcoming game
BY Jimmy Traina • February 25, 2014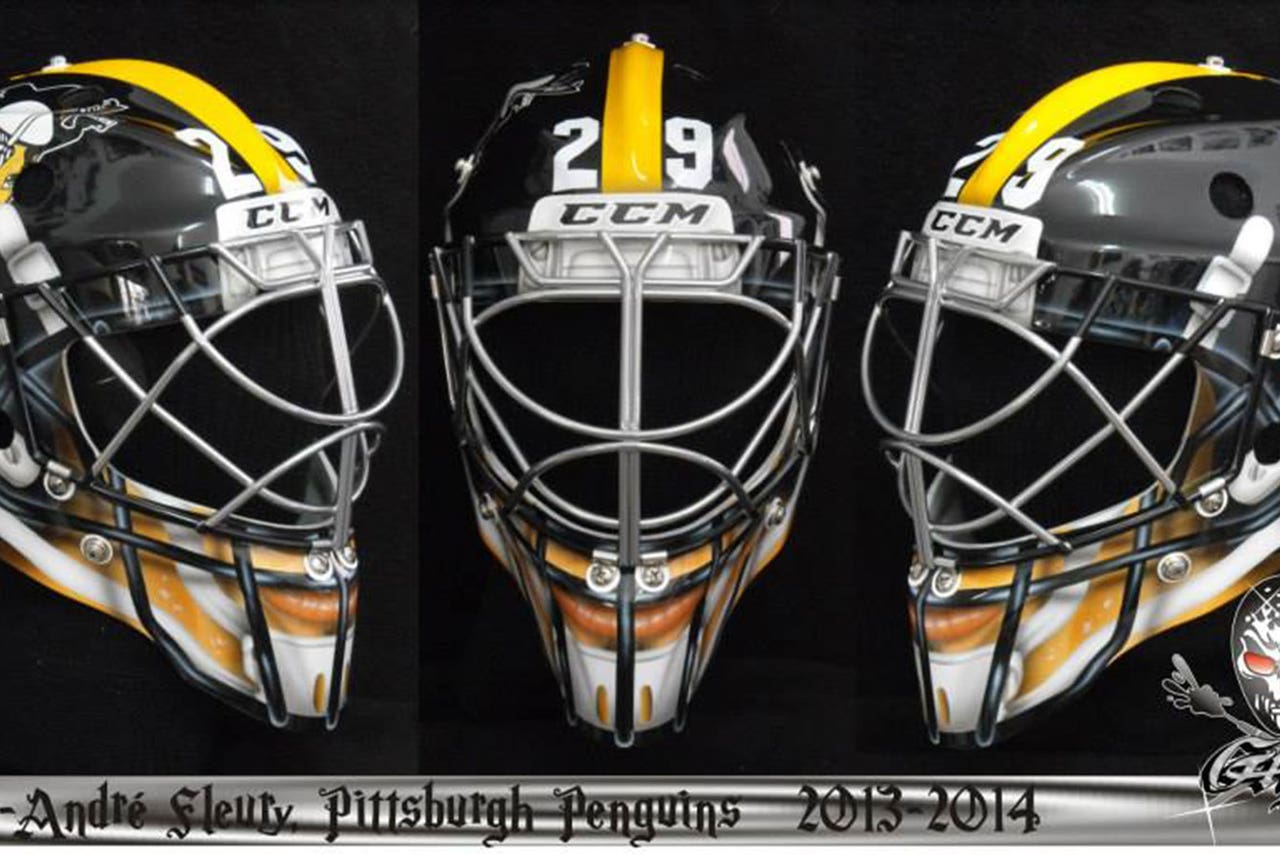 Now this is cool.
When the Penguins play an outdoor game at Soldier Field against the Blackhawks on March 1, goaltender Marc-Andre Fleury will look like a member of the Pittsburgh Steelers.
Minus the Penguins logo instead of the Steelers logo, Fleury's mask will look just like a Steelers helmet, complete with the yellow stripe down the middle, separating his No. 29.
You can see more pictures of the mask at InGoalMag.com.

---
---