Panthers midseason review: Progress shown in season's first half
BY foxsports • January 14, 2015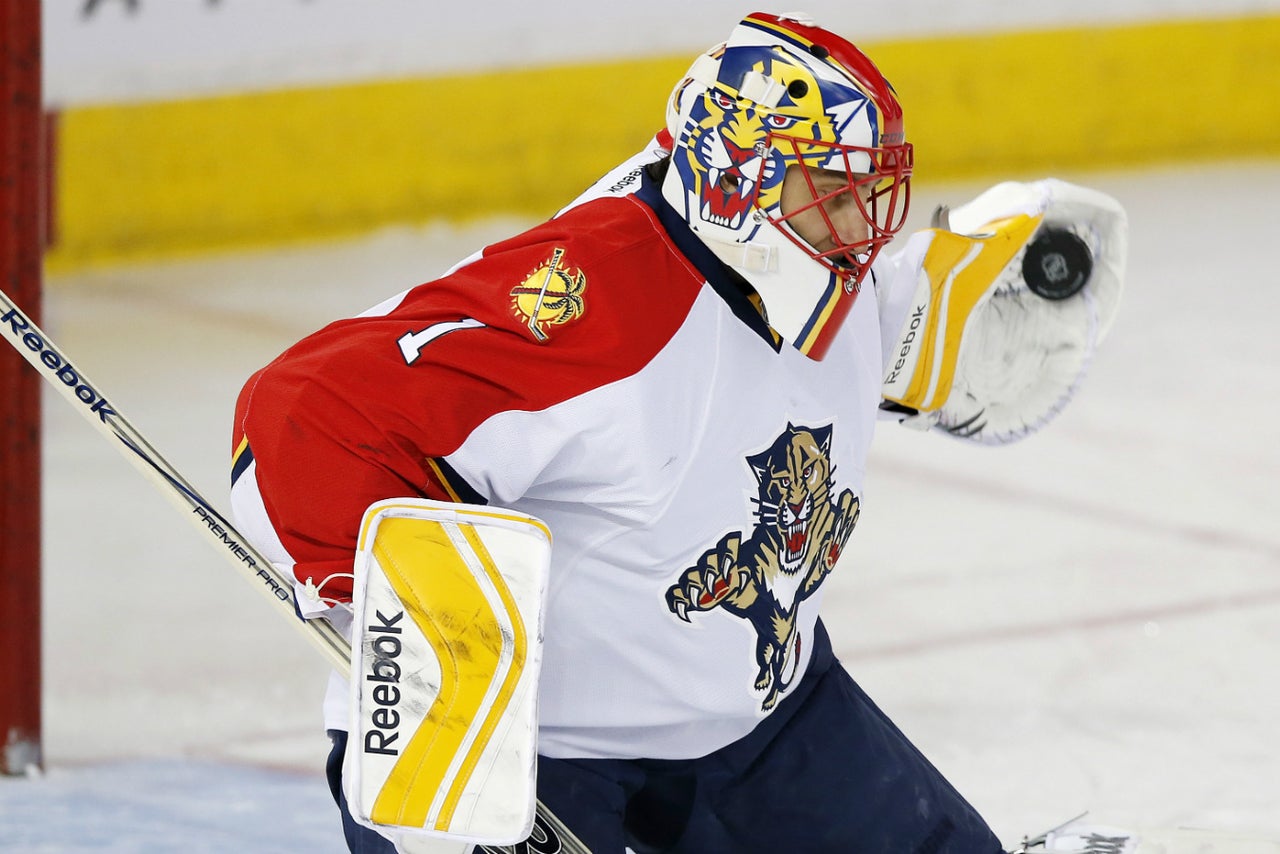 SUNRISE, Fla. -- After back-to-back seasons at or near the bottom of the NHL standings, the Florida Panthers are finally beginning to reap the rewards of their lengthy rebuild.
The process, though necessary, was long and painful as each loss tested players' patience and forced many fans to question their allegiance to the struggling franchise.
Yet, in the fifth season under general manager Dale Tallon, the Panthers have risen from the ashes and are quickly beginning to resemble the exciting team that fans were promised year after year.
After a brief stumble out of the gate -- starting the season at 7-6-6 following a 4-1 loss to Minnesota on Nov. 24 -- the Panthers have hit their stride, going 13-6-3 over their last 22 games.
Following a season-long six-game road trip through Western Canada in which they went 4-2-0, the Panthers have reached the season's halfway point right on the precipice of the Eastern Conference playoff picture. Their 49 points place them fifth in the Atlantic Division and three points behind the New York Rangers and Boston Bruins in the wild card with three games in hand on the latter.
Still, many obstacles remain on Florida's road to the postseason. No longer overlooked or underestimated by its opponents, the team will now need to learn to play with a target on its back. Nick Bjugstad must continue to stave off a sophomore slump and Roberto Luongo must remain healthy and in between the pipes.
The Panthers, who will play 24 of their final 41 games at home, have flirted with both disaster and triumph thus far. They've failed to string together more than three consecutive victories, yet, have also not lost more than three in a row. If they hope to maintain their current trajectory, a period of extended success will be needed.
For now, though, fans should take this time to enjoy the first 41 games of a Florida team that very few thought much of in early October.
Here's a glance back at the season's first half...
MIDSEASON MVP
Roberto Luongo
Few players in the entire NHL have had more of a direct effect on their team's success than Luongo.
In 33 starts, the 35-year-old netminder has posted a 17-8-7 record with a 2.32 goals-against average and a .924 save percentage as the backbone of Florida's 15th-ranked defense. Entering Tuesday, his .935 save percentage at even strength placed him fifth among NHL starters.
Already set to compete at the 2015 NHL All-Star game in Columbus, Ohio, on Jan. 25, Luongo -- who will be making his fourth All-Star appearance -- has a chance to play himself into serious consideration for the Vezina Trophy as the league's top goaltender during the second half.
BIGGEST SURPRISE
Sean Bergenheim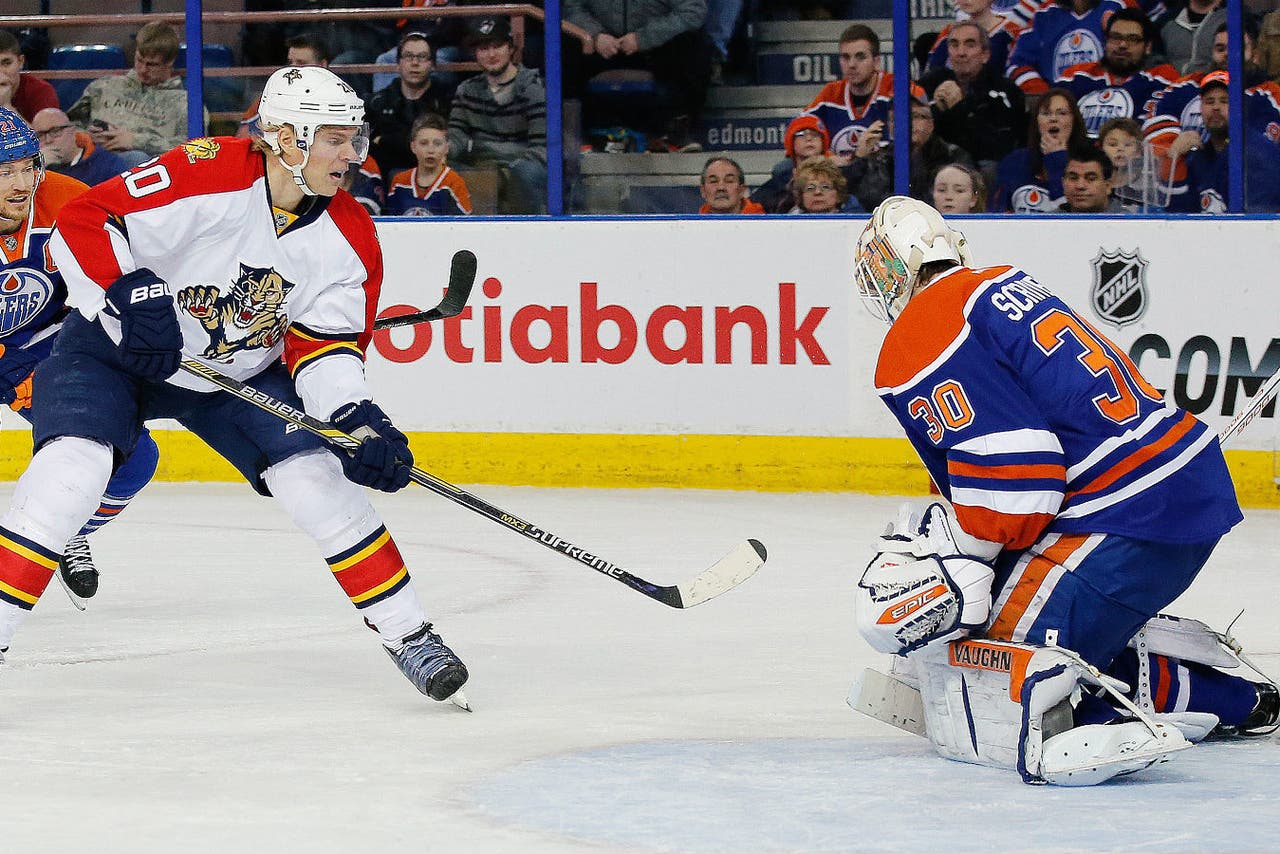 Panthers forward Sean Bergenheim is near the top of the advanced metrics leaderboard.
In this new age of advanced analytics, Bergenheim has been nothing short of a possession monster.
While his seven goals and 16 points may only rank fifth and seventh, respectively, among his Panthers teammates, his advanced metrics have been off the charts through the first half of the season. According to War-On-Ice.com, Bergenheim paces Florida with a CorsiFor% of 57.5 percent at even strength. Additionally, his SF% (shots for / shots for + shots against) is a staggering 58.9, which is good enough for 10th among NHL regulars.
So what does this all mean? Simply put: When Bergenheim is on the ice, the Panthers are controlling play and on the attack more often than not.
BEST MOMENT
Beating the Washington Capitals in an NHL-record 20-round shootout on Dec. 16
An ordinary regular-season meeting between old Southeast Division foes would eventually find its way into the annals of NHL history as shootout rounds began to painstakingly pile up in possibly the most hard-fought 2-1 victory a team could ever hope to achieve.
Down to their last shot five times in the shootout, the Panthers continually answered back to keep the game alive. In all, the Panthers converted on 6-of-20 attempts in the skills competition with goals from Jussi Jokinen, Dave Bolland, Derek MacKenzie, Bergenheim, Dylan Olsen and Bjugstad, who scored the game-winning goal in the 20th frame.
In victory, the Panthers obliterated the previous record for the longest shootout in NHL history when Marek Malik beat Olaf Kolzig to give the New York Rangers a victory over the Capitals in 15 rounds on Nov. 26, 2005.
TOP ROOKIE
Aaron Ekblad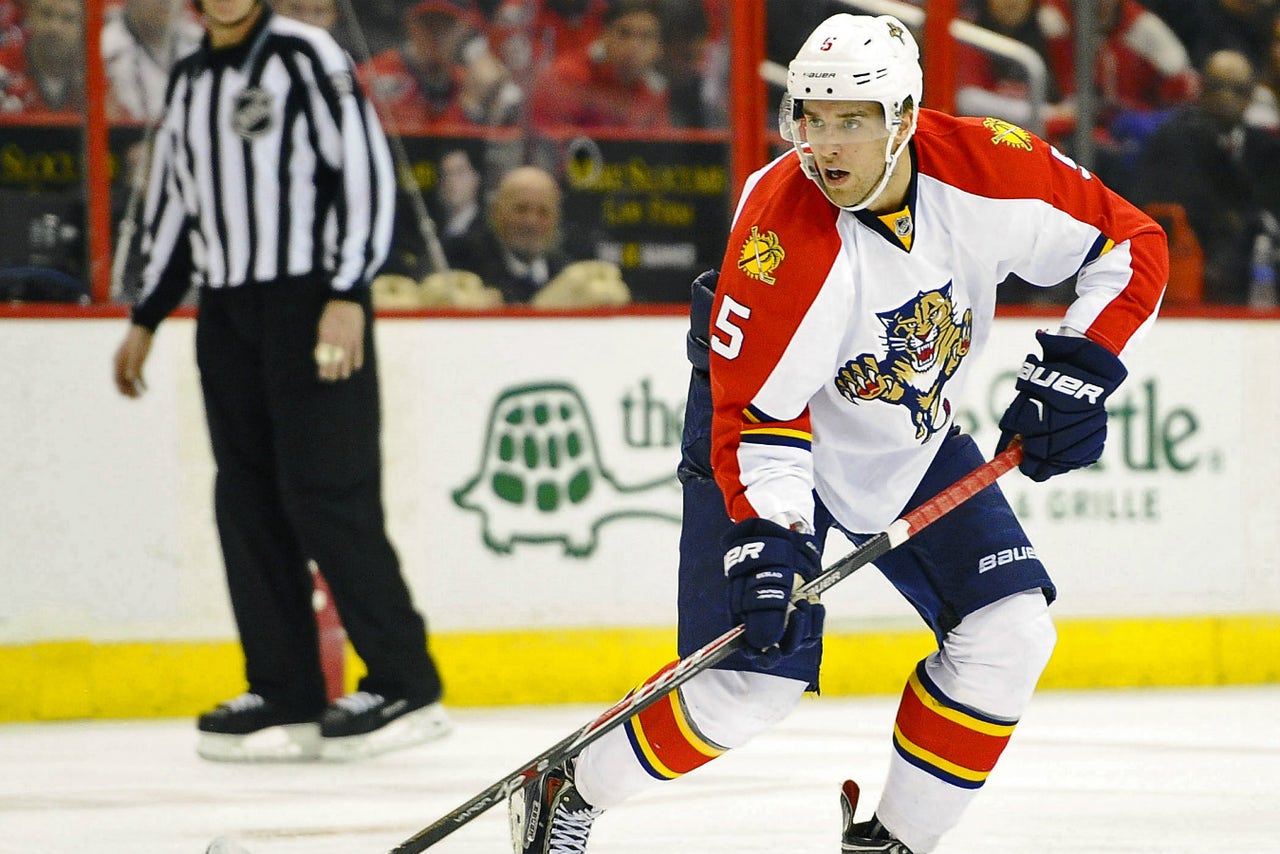 Panthers defenseman Aaron Ekblad has a shot at the Calder Memorial Trophy.
Was there ever any question? In fact, at this point, it might be unfair to even compare Ekblad to other rookie defensemen.
At just 18 years old, he leads all first-year blueliners in points (24), assists (19), shots (90) and is second in goals with five. He sits behind only Bjugstad in total points among Panther players, while leading the team with a plus-10 rating. His three multi-point games are also tops among Florida defensemen.
Going forward, Ekblad is likely to garner some consideration for this year's Calder Memorial Trophy as the league's top rookie. He currently starts nearly 38 percent of his shifts in the offensive zone, which means the points will continue to pile up in the second half.
KEEP AN EYE ON
General Manager Dale Tallon
As the NHL season rolls on from winter into spring, some of the Panthers most fervent action may be taking place not on the ice, but rather behind the closed door of Tallon's office at the BB&T Center.
For the first time in many years, Florida's front office has both the cap space and the assets to hit the phones with a vengeance before March's trade deadline to acquire a gifted forward.
"We're in a good position," Tallon said on Sportsnet's Fan 590 Tuesday. "I don't think we're going to change much, regardless of where we're at -- we're still keeping an eye on the future as well -- but we're in a good position where we can either add from within, or go out and get somebody."
If Florida does intend to add a rental player for a postseason push, Arizona's Antoine Vermette or New Jersey's Jaromir Jagr could potentially be targeted to upgrade the team's 25th-ranked offense.
SECOND-HALF PROJECTION
Barring any unforeseen injuries to key players, the Panthers are likely to remain in the playoff hunt deep into March and early April. The bottom of the Eastern Conference is wide open and the Panthers have a legitimate chance to capture just their fifth playoff berth in franchise history.
Still, the team should begin the second half with aspirations beyond the wild card. If anything, the seventh or eighth seed should be viewed as a consolation prize for a team with a Vezina-caliber goaltender and several of the league's top young stars.
As it stands now, the Panthers trail the Detroit Red Wings by six points for third place in the Atlantic division with two games in hand. The task isn't easy, but is certainly far from daunting.
The Panthers have already shown they can be good. Now, they now have 41 games to prove they can be great.
You can follow Jameson Olive on Twitter @JamesonCoop or email him at JamesonOlive@gmail.com.
---
---