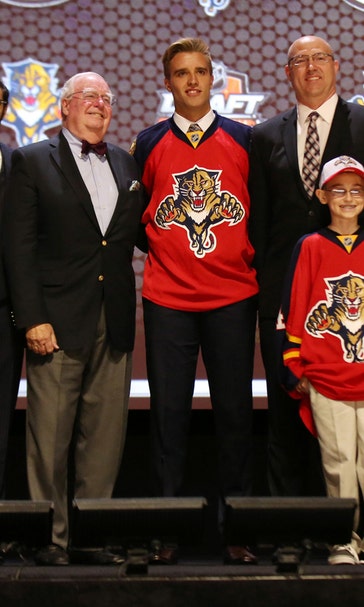 Panthers end up with 11th overall pick in NHL draft lottery
April 18, 2015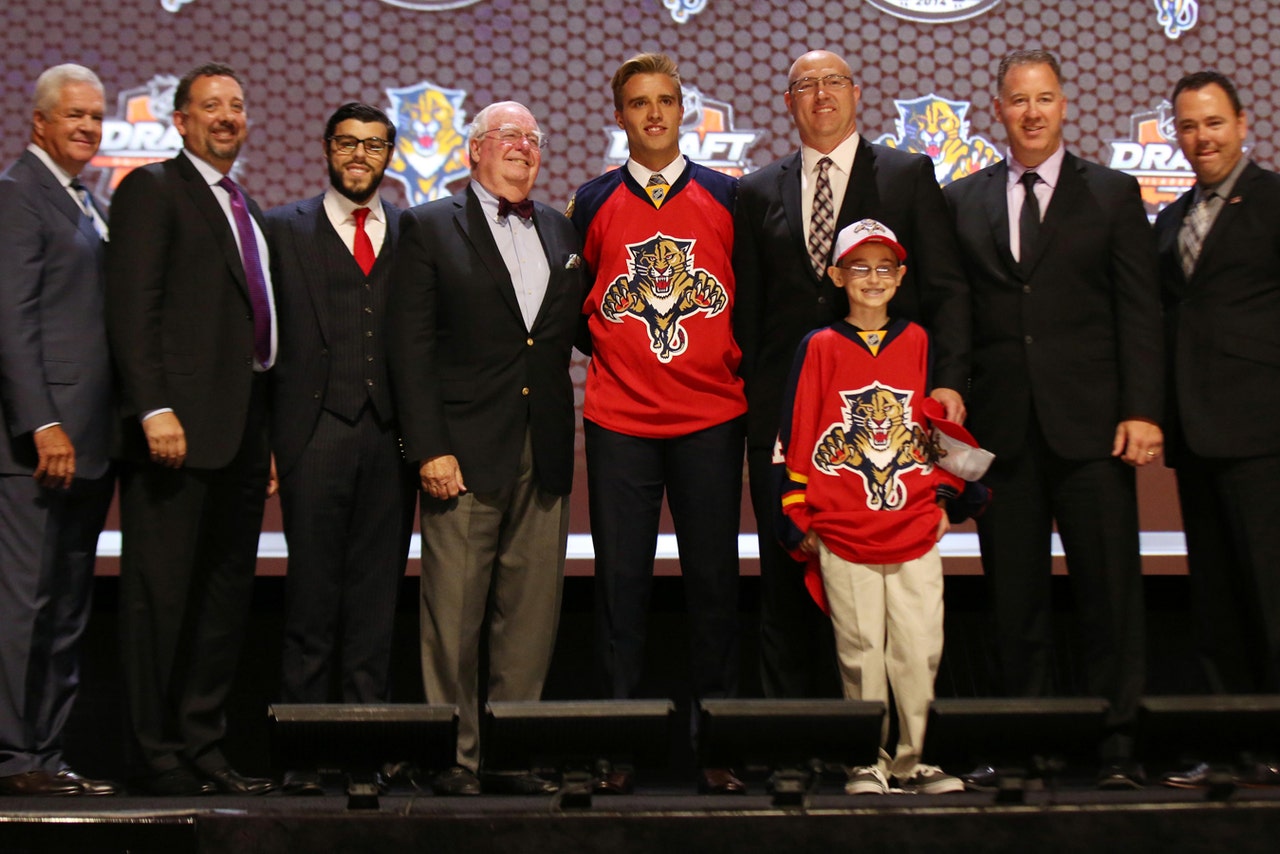 The Florida Panthers will pick 11th in the 2015 NHL draft, which is scheduled for June 26-27 in Sunrise, Fla.
Florida entered Saturday's NHL draft lottery with a 3 percent chance at landing the top pick but saw the Edmonton Oilers win the No. 1 overall selection and a chance to draft a generational talent in Connor McDavid.
The Oilers won with the third-best chance (11.5 percent), moving to the top spot ahead of the Buffalo Sabres, who had a 20 percent chance to win after finishing with the worst record in the league.
The rest of the top 14 were set based on regular-season records.
Notable players to be selected with the 11th overall pick include: Filip Forsberg (2012), Anze Kopitar (2005), Jeff Carter (2003) and Jarome Iginla (1995).
After selecting defenseman Aaron Ekblad with the first pick in last year's draft, the Panthers are expected to target a forward -- preferably a right winger -- with the 11th pick this year.
Two players to keep an eye on as the draft approaches are Timo Meier of the QMJHL's Hallifax Moosheads and Mikko Rantanen of TPS in the Finnish Liiga.
Meier, 18, recorded 44 goals and 90 points in 61 regular-season games for Halifax this past season while playing alongside 2014 first-round pick Nikolaj Ehlers. At 6-foot-1, 208 pounds, Meier already has NHL size and is able to use both power and finesse in the offensive zone.
A native of Herisau, Switzerland, Meier is No. 10 on Central Scouting's final rankings of the top North American players eligible for this year's draft.
Rantanen, meanwhile, notched nine goals and 28 points in this third season with TPS in Liiga, Finland's top professional league. A strong, mobile two-way power forward, Rantanen stands an imposing 6-foot-4, 211 pounds and could pair nicely with fellow Finn Aleksander Barkov on Florida's top line in the future.
A native of Nousiainen, Finland, Rantanen, 18, is No. 1 on Central Scouting's final rankings of the top international skaters eligible for this year's draft.
In addition to the 11th pick, the Panthers have two third-round selections, a fourth-rounder, two fifth-rounders, a sixth-rounder and two seventh-rounders.
NHL DRAFT LOTTERY RESULTS
You can follow Jameson Olive on Twitter @JamesonCoop or email him at JamesonOlive@gmail.com.
---
---