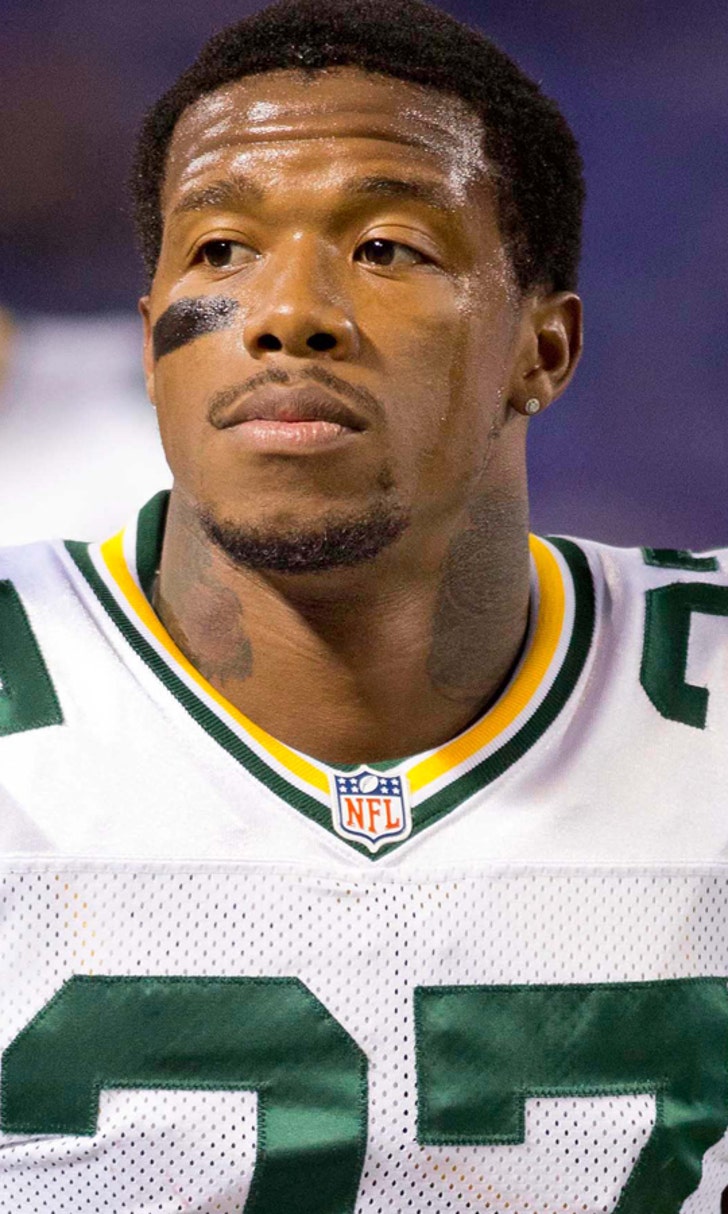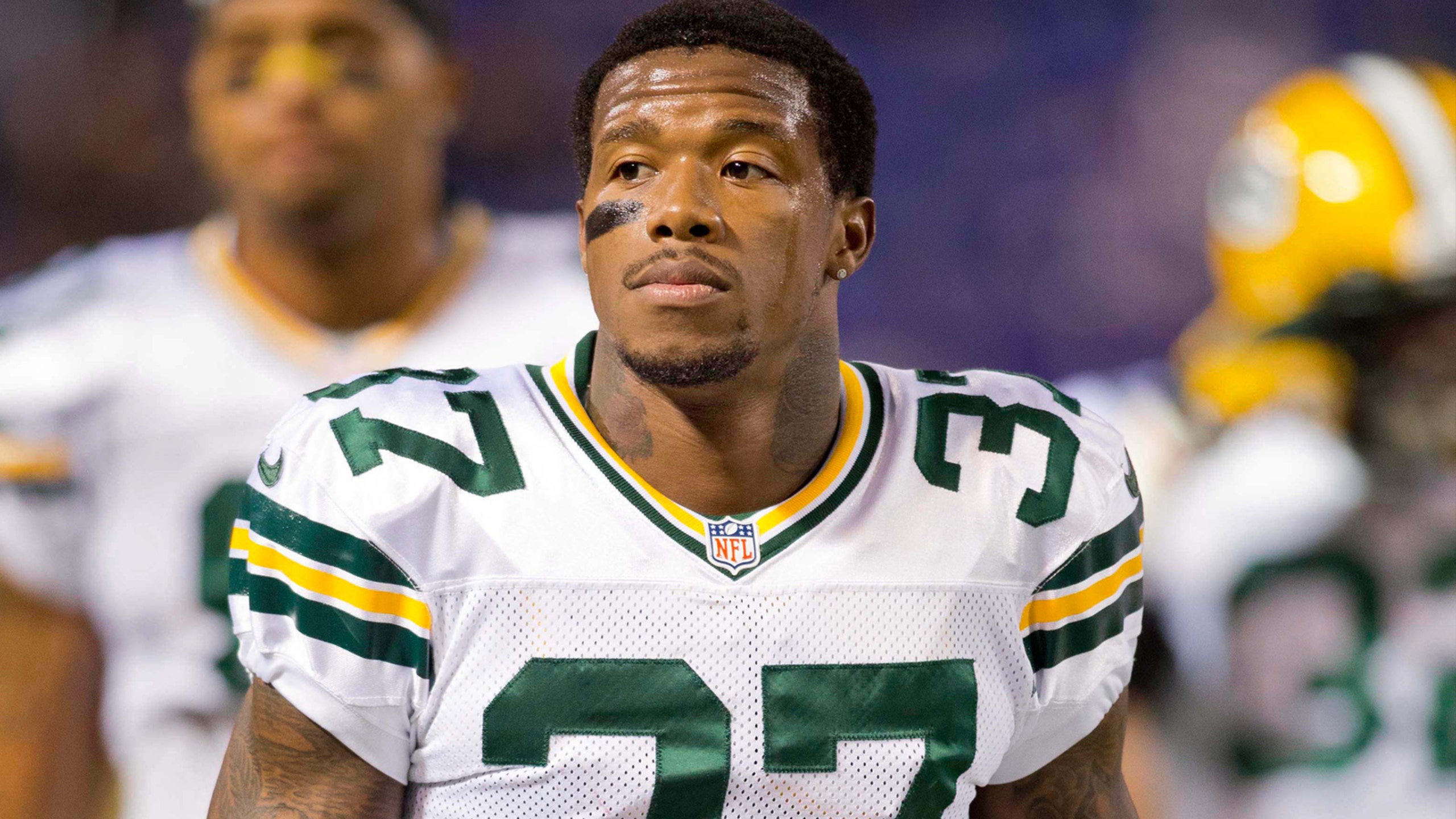 Packers' Shields felt 'frustration' after late-game benching vs. Falcons
BY foxsports • December 10, 2014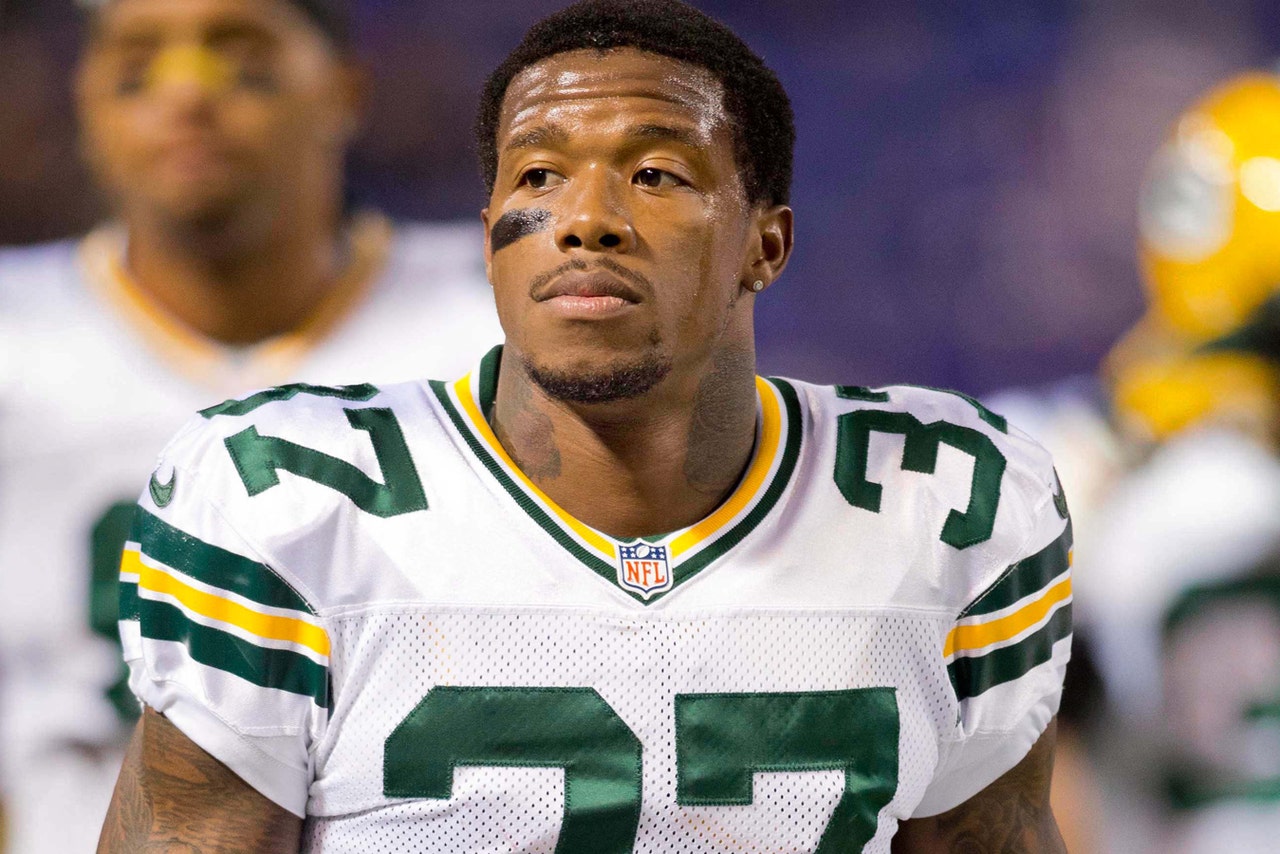 GREEN BAY, Wis. -- Sam Shields was literally benched at the end of the Green Bay Packers' Monday night win over Atlanta. Removed from the game for the Falcons' final two offensive drives, Shields opted to spend part of the fourth quarter sitting on the bench wearing a beanie hat rather than standing along the sideline with his helmet in hand.
Davon House took over for Shields with 10:38 remaining in the game and they didn't switch back. Shields had played his final snap of the game at that point and did not return to action.
"There was a lot going through my head; it was frustration," Shields said Wednesday. "You don't want to be on the sideline. Coach made the decision. He made a good decision, put House in there, House made some great plays. I'll be ready for Buffalo."
He suffered a concussion eight days earlier in the Packers' win over New England but was medically cleared "Friday or Saturday," according to Shields, though the team's injury report listed him both days as "did not participate" and kept his status for the game as "questionable." The only practice Shields had all week leading into Monday's game was "just a little jog; nothing major. Mostly rest. Mental reps, rest, things like that."
Shields admitted that a lack of normal preparation time played a role in his performance. During Julio Jones' 259-yard game (which was the most yards ever allowed by Green Bay to an opposing wide receiver), Shields was credited as being in coverage more than any of his teammates.
"Yeah, I needed a couple reps," Shields said. "That probably would've helped out. It happens. I was in there, I got back on the field (and) that was the most important part."
Shields added it was "very tough" to play after having not practiced the same amount as usual.
Head coach Mike McCarthy said Tuesday that Shields not playing the final 21 defensive snaps "was a rotation; something we went into the game with."
However, it sure seems coincidental then that Shields played 45 of the first 46 snaps and then didn't play at all in the final 21 snaps.
It was easy for the Packers to stick with House considering that he gave Jones more problems than any other Green Bay defender had all game. House had two pass breakups while covering Jones, including one in the end zone that was close to being intercepted.
Shields wasn't specific about which coaches he talked to since the game, but the conversations he had with them made it clear that it was a temporary measure in choosing to play House over him.
"We talked about it and moved on, but they weren't like, 'You're benched, you suck,'" Shields said. "It wasn't like that. They felt it was time for House to get in there. They were being cautious about my head."
On five different occasions during a nine-minute interview, Shields mentioned something along the lines of "being cautious" with his head given the recent concussion. But with the NFL's strict policy on concussions, that can't be accurate. If Shields was dealing with sudden lingering effects of a concussion, he would've had medical attention on the sideline and likely been taken to the locker room.
The decision to go to House must have been a performance-based one. But while Shields had the lowest ProFootballFocus rating of any Packers defensive player in that game, he wasn't disappointed with his own performance.
"Me watching the film, I don't think I played bad," Shields said.
Shields specifically referenced one play that he'd like to have back. It was a deep pass to Jones in the left side of the end zone that the star receiver was unable to tap his feet in bounds for after making the catch.
"I was supposed to be on top; that was my fault," Shields said of that near-touchdown. "But other than that, I think the game went well."
It wasn't just the way he played that Shields believes has been overblown. Despite the Packers allowing Matt Ryan to throw for 375 yards with four touchdowns and one interception (116.9 passer rating), Shields didn't dislike what he saw out of Green Bay's secondary.
"It really wasn't that bad," Shields said.
House might have earned himself more playing time with the way he stepped in against Jones. It certainly helped House's earning potential as an unrestricted free agent in the offseason. But House's battle with Jones left him with a right shoulder injury, and he was unable to practice Wednesday.
"They haven't really told me what's going on with my shoulder," House said. "All I know is that, from watching the TV copy, I landed on (Jones') knee. The shoulder hurts a little bit. We did some tests and whatnot and they really don't know what it is.
"I'm in a little bit of pain right now."
McCarthy does not expect House to be available for practice Thursday.
Regardless of House's medical status, when Green Bay steps on the field Sunday in Buffalo, it will be Shields in the starting lineup. One game of being benched (a term the team won't use) isn't enough for the Packers to lose faith in the cornerback they gave a four-year, $39 million contract to before this season.
"He's our guy," McCarthy said of Shields.
Follow Paul Imig on Twitter
---