Nick Ahmed
Nick Ahmed
One big blast dooms Corbin in duel with Dodgers' Kershaw
Published
Jun. 15, 2016 7:26 p.m. ET

PHOENIX -- The Diamondbacks knew runs would be hard to come by on Wednesday against three-time Cy Young Award winner Clayton Kershaw.
Patrick Corbin, Kershaw's counterpart on the mound, knew as much as well. And for the better part of six innings, Corbin was up to the challenge.
But with two outs in the sixth, with the D-backs leading Kershaw and the Dodgers 1-0, Corbin hit a bump in the road. Three batters and three hits later, it was a 3-1 deficit. The crushing blow as a three-run homer by Scott Van Slyke, who came into the game with 3 hits in 23 at-bats.
With Kershaw on the mound, that would be enough. The D-backs took their best shot at Kershaw in the bottom of the sixth, when Paul Goldschmidt's potential game-tying home run fell about 3 inches short, and the Dodgers held on for a 3-2 victory.
The Dodgers (35-32) won the final two games in the three-game series, and the D-backs (29-39) finished a nine-game homestand with a 4-5 record. They are now 13-25 at home, and Corbin is a big part of that story. He's 0-5 with a 7.02 earned run average in seven starts, with 10 home runs allowed. On the road he's 3-1 with a 2.66 ERA and three homers.
Corbin (3-6) struck out Corey Seager and got Trayce Thompson on a weak ground ball to start the sixth, but Adrian Gonzalez singled to left on a 3-2 pitch and Howie Kendrick followed with another single to set up Van Slyke's decisive homer on a 1-0 pitch.
"That was a big mistake there, especially with Kershaw on the mound," Corbin said. "We know it's going to be tough on our hitters to put up some runs, that was definitely frustrating."
Corbin said didn't feel like he was tiring; he just caught too much of the plate with a pitch that he was trying to throw down and away.
"I've just got to do a better job there," he said. "I had two outs and three chances to get out of it; that was most frustrating thing."
Corbin hit the wall in the seventh inning of his last start against Miami, but manager Chip Hale said he saw no indication that his stuff was diminishing.
"I think it was just three really good at bats," Hale said. "The one pitch to Van Slyke he left up a little bit, but the other ones were just good battles. I thought he had really good stuff and competed well all day."
The D-backs did better against Kershaw (10-1) than most have this season. Rickie Weeks homered to left in the second inning for a 1-0 lead, and Weeks doubled again in the fourth but was stranded.
In the sixth, they threatened again. Michael Bourn singled to center, and after the next two batters were retired, Goldschmidt rocketed a ball to left field that caught the yellow line on the top of the fence and dropped back into the field of play. Bourn scored, but Goldschmidt was held to a single, and the call was upheld after Hale challenged. Goldschmidt took second on a wild pickoff attempt, but Weeks lined out to center for the third out.
Kershaw was removed with one out in the eighth after 104 pitches, but D-backs could get nothing going against relievers Joe Blanton or Kenley Jansen, who struck out a pair in the ninth for his 19th save.
Kershaw gave up five hits and two earned runs, raising his ERA to 1.58. He walked one -- only his seventh of the year -- and struck out 11.
"I thought we  battled him as best we could," Hale said. "Goldy hitting that ball was 2 or 3 inches away from being a homer and a tie game. Just a bad break there."
---
---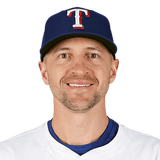 Get more from Nick Ahmed
Follow your favorites to get information about games, news and more
---