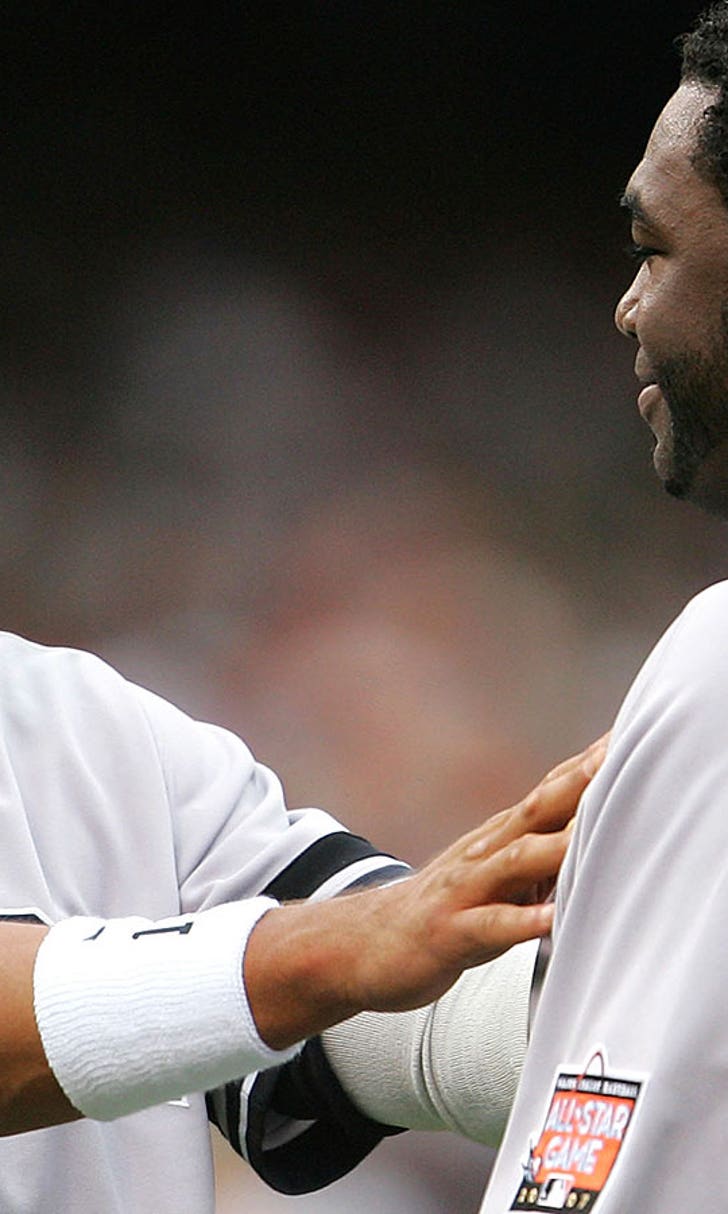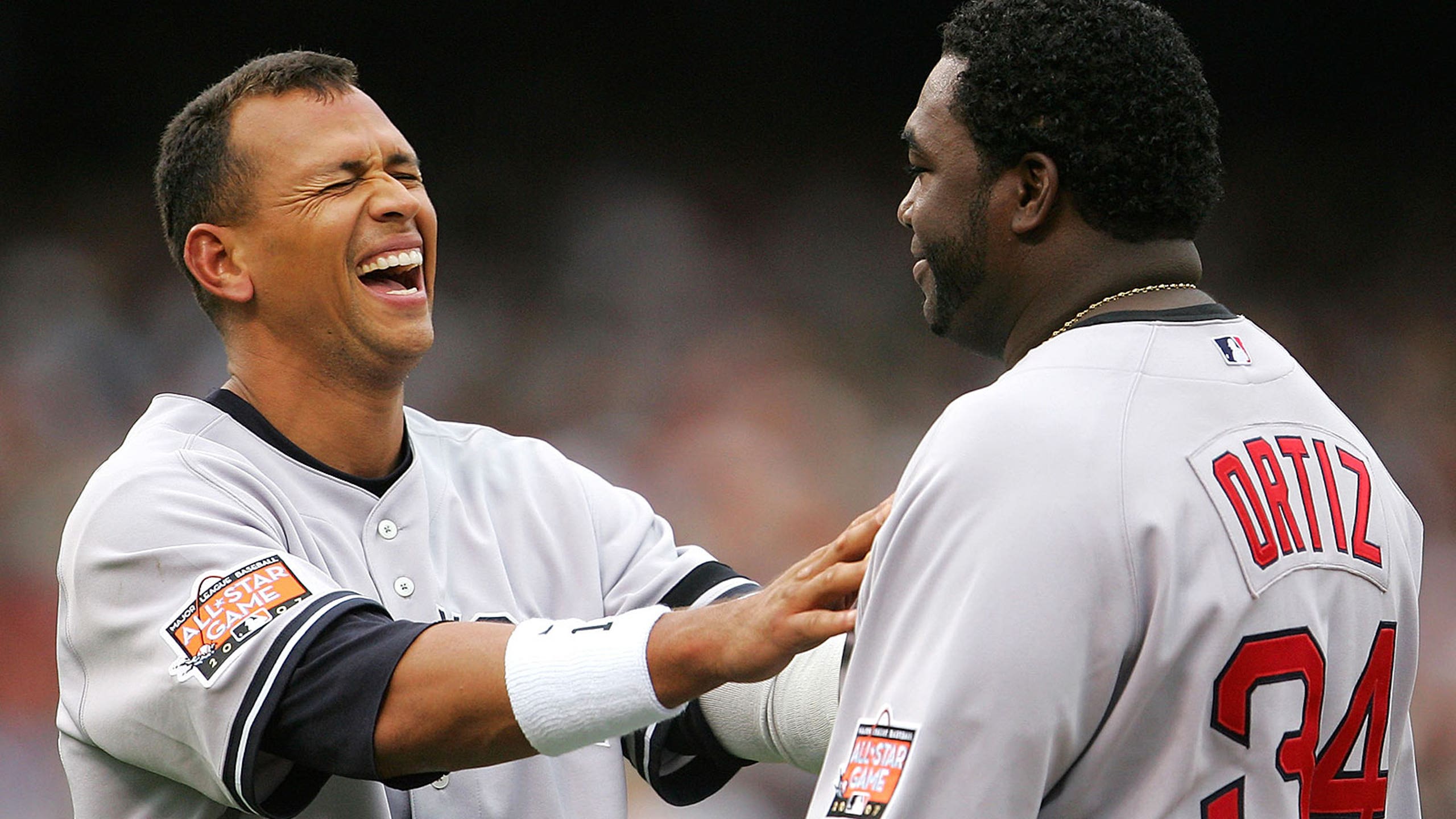 On the state of the AL East
BY foxsports • December 17, 2014
So this was going to be a column about the American League East and how interesting it's going to be, since last season's best teams have gotten worse and last season's worst teams have gotten better, which means anybody might win 90 games and anybody might lose 90 games and by gosh anything might happen next season, the most competitive of seasons. But then some things happened Tuesday and I don't believe all of that any more.
First, let's get back to my original thought. Or thoughts, many of which have (again) been spurred by Joe Sheehan's recent Genesis-style flood of newsletters.
Last season, the Baltimore Orioles were the best team in the AL East. This offseason, they've almost literally done nothing. Well, except watch Nelson Cruz and Nick Markakis sign four-year contracts with other clubs. Granted, the O's were probably smart to resist any temptations to match those offers. Also granted, the O's can count on big comebacks from Matt Wieters and Manny Machado. It's still somewhat surprising that a first-place team wouldn't do anything at all to improve itself over the winter. Not yet, anyway.
The third-best team in the AL — as measured by third-order winning percentage, anyway — was the Toronto Blue Jays. It seems the Blue Jays are going for it. Yes, again. Michael Saunders makes them better, Russell Martin makes them better, and Josh Donaldson makes them better. The Jays still have some pretty obvious weaknesses, beginning with Justin Smoak at first base and the absence of anyone resembling a Cy Young Award candidate. But let's not be surprised if they're favored to win the division on Opening Day, just as they were just two seasons ago (of course that didn't work out so well).
The Yankees were the fourth-best team, and they've improved at third base, at shortstop, and at second base. They're getting even older at every other position, and they have lost one of their lights-out relief pitchers. But if CC Sabathia and Michael Pineda are reasonably healthy ... well, it's become pretty clear that the Yankees are merely contenders, and might well miss the playoffs for a third straight season. But I'll bet they're not outscored for a third straight season, and if they're not outscored, they've got a fighting chance in what looks like a division without a great team.
The Red Sox were the fifth-best team last season, and all they've done is add three starting pitchers, Hanley Ramirez and Pablo Sandoval. They might be finished dealing, but then again they might not be. They still have too many outfielders, and they still don't have a real ace in the rotation. But the Red Sox are significantly better already, and have more than enough prospects to add one more high-quality player in plenty of time for Opening Day.
Which gives us four teams with legitimate first-place hopes.
Ah, but there's a fifth team: the Tampa Bay Rays, who might actually have been the East's second-best team last season (despite finishing with just the fourth-best record). Sure, their record sucked. But the Rays really were not so awful at all, and absolutely were due for a delightful bounce off the Plexiglas Principle.
Except then they went and traded Matt Joyce for a relief pitcher, then agreed to trade 2013 AL Rookie of the Year Wil Myers. Not that Myers did much last season, but he's one of the reasons to expect a delightful bounce. Without Myers, the Rays' lineup looks like Evan Longoria, Kevin Kiermaier and a bunch of old dudes. The rotation remains impressive, just not as impressive without David Price.
Before you get the wrong idea, I should say that trading Joyce might make sense: Joyce is 30, he's not great, and will become fairly expensive next November. Trading Myers might make sense: Myers is young, but the Rays might have concluded — just as the Royals might have concluded — that he's just not going to develop into an outstanding hitter. Hey, it happens. And if Myers isn't hitting, I mean really hitting, he's really not worth keeping around for long.
My point is that the Rays are fast approaching the point where almost everything would have to go well for them to win 90 games. They're not doing anything unreasonable; with the farm system relatively non-productive in recent years, producing only Kiermaier and some pretty damned good starting pitchers, the larder must be restocked from without, and restocking from without means trading good (or in Myers' case, promising) players. Alas, it also means downgrading the chances for short-term success ... and we've not even mentioned the unquantifiable-but-notable loss of their exemplary manager.
There are five teams in the AL East, and we shouldn't be shocked if any one of them winds up in first place. But it does seem that the Rays are the only one of the five that's not actively trying to do that. Which makes the proceedings just slightly less interesting.    
---
---