Oklahoma Sooners
Oklahoma Sooners
Oklahoma defeats Auburn to claim softball national championship
Published
Jun. 8, 2016 10:22 p.m. ET

OKLAHOMA CITY (AP) -- After two losses to start the season, Oklahoma coach Patti Gasso wasn't sure about her team full of freshmen and sophomores.
By the end, those youngsters were in a dogpile in the pitcher's circle with "Boomer Sooner" blaring from the speakers and thousands of crimson-clad fans celebrating.
Sophomore Paige Parker pitched a complete game to help Oklahoma defeat Auburn 2-1 on Wednesday night for its third national softball title.
The Sooners won the championship at ASA Hall of Fame Stadium, about 25 miles from campus, creating a unique scene.
"It was one of the most fantastic feelings that I've ever had in my whole life," Parker said. "Our fans this year have been so vital to all of the things that we've done. They've supported us so much, and to have all of them here and to have all of our families here as well just meant so much to us."
Parker retired the final 12 batters and put the Tigers down in order in the seventh to improve to 5-0 at the Women's College World Series. She was selected as the most outstanding player.
Gasso was questioned about the decision to rest Parker during Game 2, when Auburn rallied from an early 7-0 deficit to beat the Sooners 11-7 in eight innings. Parker was the winner in Game 1, a 3-2 decision, and Gasso felt it would have been unfair to Parker to start her on Tuesday.
Parker came back refreshed. She threw 107 pitches, struck out five and walked one.
Gasso said Parker told her Wednesday morning that she was at about 75 percent.
"When you add adrenaline in that, you probably get to 85 to 90 percent, and that would give us a chance to win a championship," Gasso said. "Thank you, Paige, for filling your gas tank."
Oklahoma won its first two titles in 2000 and 2013. The Southeastern Conference had won three of the previous four, with Oklahoma interrupting.
Auburn's Emily Carosone, the star of Tuesday's comeback win with a grand slam in the bottom of the eighth, couldn't follow it up. In the bottom of the first, she committed an error on a grounder by Shay Knighten, and Caleigh Clifton scored for the Sooners (57-8) when Carosone lost control of a throw to first.
"I mean, I don't get it," Carosone said. "That's never happened before, but it happened today. It slipped."
Knighten then scored on a slow-bouncing infield single by Fale Aviu to make it 2-0.
Auburn (58-12) loaded the bases with no outs in the third, but Parker struck out Carosone, then the Sooners turned a double play to get out of the inning unscathed.
Jade Rhodes' solo shot for Auburn in the top of the fourth made it 2-1, but Parker regained control.
Carosone went 0 for 3 with two strikeouts and two errors. She took the rough game hard.
"In the beginning of the season, during the fall, I sat in front of my locker and just prayed. I was like, `God, I just want to make it to the very last day. I want to play every last game that I can, every game possible,' and I got it," she said. "I mean, the team was good enough to win."
A tearful Kasey Cooper said the team failed Carosone.
"I'm frustrated to the fact that we know we're better, but I'm more frustrated that we didn't have Emily's back," she said. "Emily had a bad game, and we weren't there for her, and we're better."
Auburn, which was seeking its first national title, snapped Oklahoma's 31-game win streak on Tuesday to force Game 3. The Sooners hadn't lost since April 2.
The Tigers felt it was a missed opportunity -- the series featured two one-run games and an extra-inning contest. Auburn freshman Makayla Martin went the distance and didn't allow an earned run.
"We came up one run short," Auburn coach Clint Myers said. "We didn't do the little things. If we do the little things, we win that ballgame 1-0."
---
---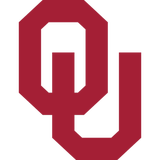 Get more from Oklahoma Sooners
Follow your favorites to get information about games, news and more
---