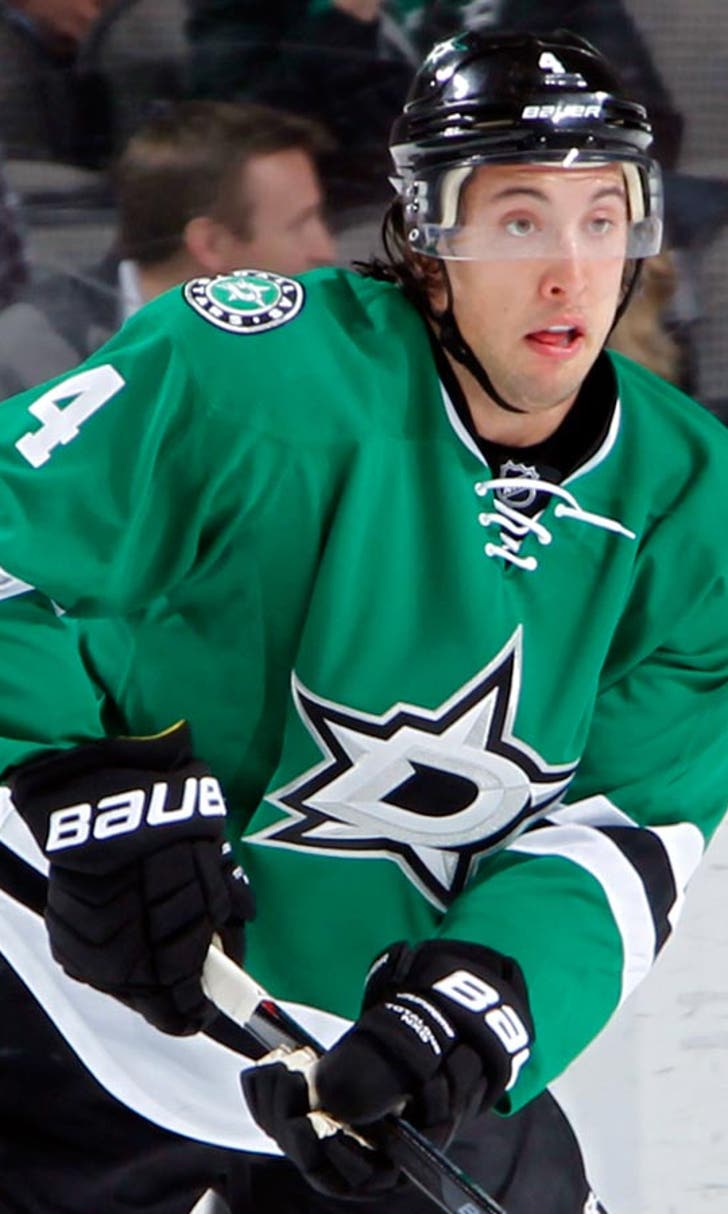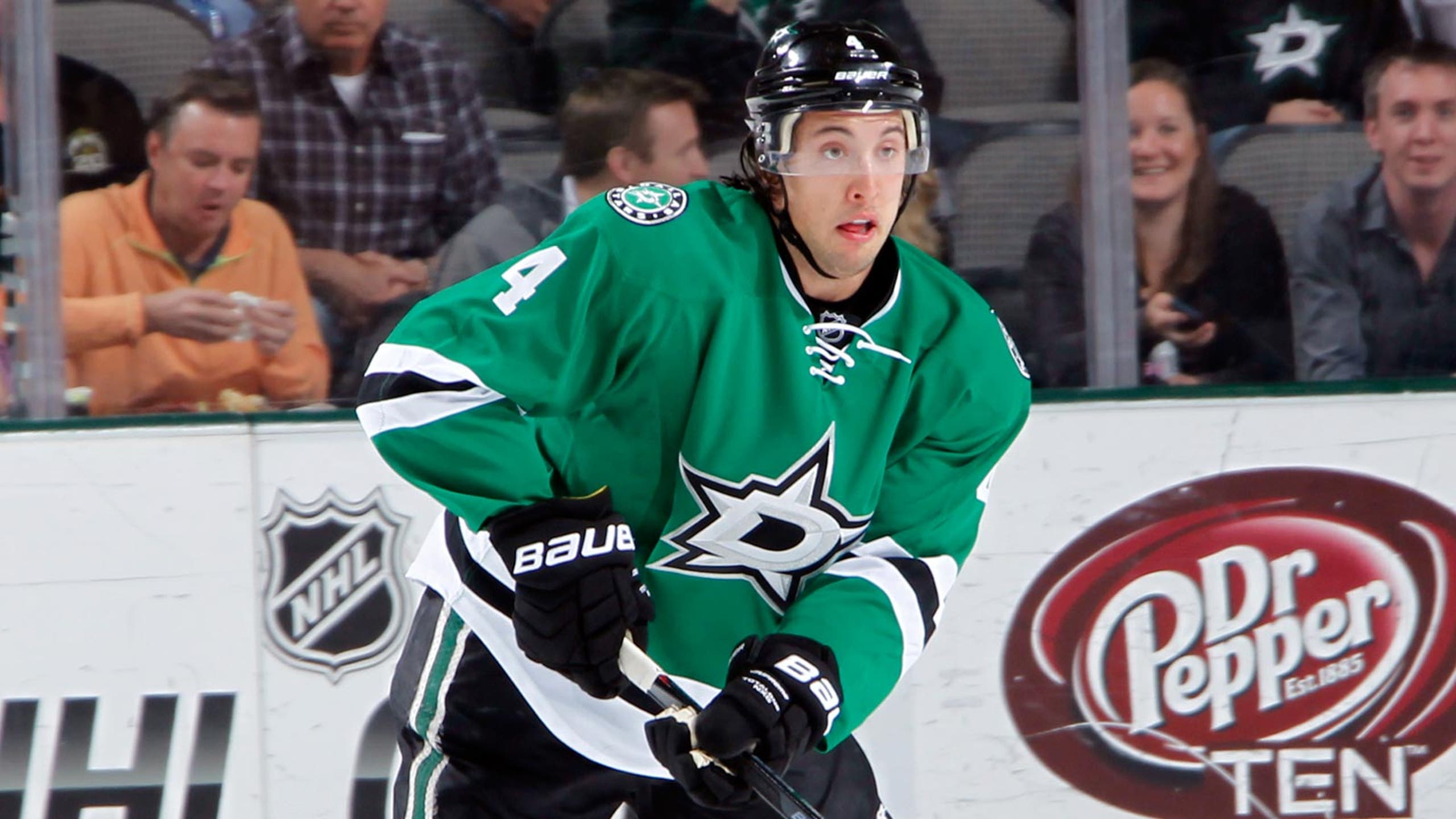 Now former teammates surprised to see Stars' Dillon traded
BY foxsports • November 22, 2014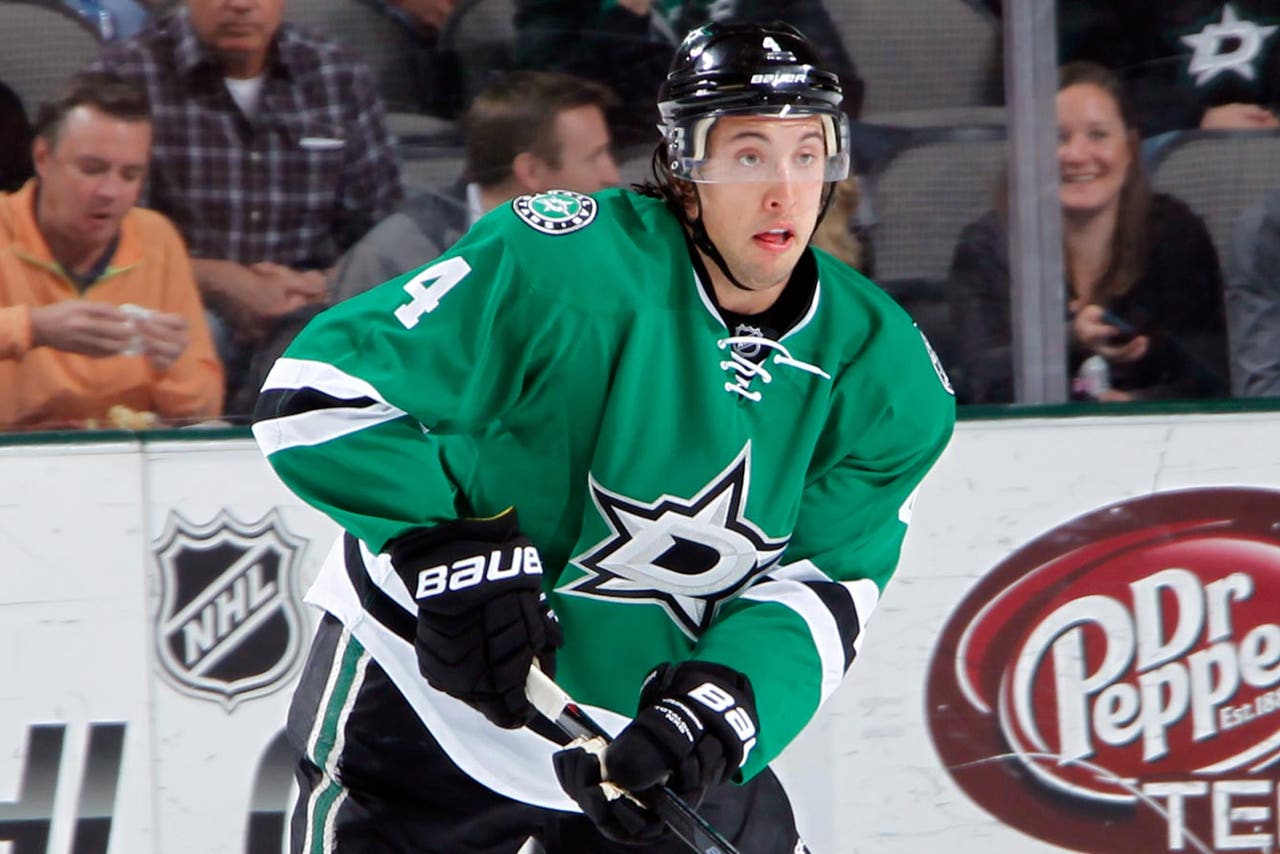 DALLAS -- When the Dallas Stars traded young defenseman Brenden Dillon to the San Jose Sharks on Friday afternoon for fellow d-man Jason Demers, it wasn't a deal that was all that surprising to those who follow the Stars closely.
However, the same can't be said for Dillon's now former teammates, who admit they were a bit taken aback about seeing No. 4 dealt to their former Pacific Division rivals.
"It's always upsetting to see guys go," Stars defenseman Trevor Daley said of Dillon's departure. "We are with each other every single day. These guys become brothers and Demers is going to become one of those guys too. When you see guys go it is obviously upsetting but with the business we are in, it's part of it. These things happen."
Daley has spent his entire career in Big D and has never experienced going to a new team, but he definitely has empathy for his teammates who have been through that experience.
"I've been fortunate enough to have never gone through it. I've been on the other side, seeing guys go a lot," Daley said. "You wish Diller all the best. Nothing is going to change in our friendship."
Fellow Dallas d-man Jamie Oleksiak played alongside Dillon both with the Texas Stars of the American Hockey League as well as in the NHL, and he too was sad to see his good friend and now ex-teammate head to the Bay Area.
"Yeah, it's obviously hard seeing guys go and Dills is a great guy and he was a pretty big part of the team both on and off the ice. I've known him throughout the years and I've been fortunate to play with him a couple times," Oleksiak said. "Enjoyed the opportunity getting to know him and wish him all the best of luck in San Jose."
However, the "Big Rig" feels that everything happens for a reason and heading to San Jose appears to be a good situation for Dillon to be in going forward.
"I think it's a good situation for him and I think he's going to thrive there. So best of luck to Dills and sorry to see him go, but at the same time we have Demers coming in and he's a right-handed d-man, which is something we needed and he's also a great player, so I'm excited. It's good for both guys," Oleksiak said.
And speaking of Demers, who was traded along with a third-round pick, for Dillon, he too was a bit shocked by the trade.
"It happened pretty quick," Demers said after morning skate on Saturday. "I know it was the same thing for Brenden Dillon, It was a whirlwind, within an hour I was on a plane here, so it was different. It was a different feeling walking in here. I'm sure I'll get used to it."
Demers will wear the same No. 4 Dillon wore for Dallas the past few seasons. He make his Stars debut at American Airlines Center on Saturday night against the reigning NHL Stanley Cup champion Los Angeles Kings.
MORE FROM FOX SPORTS SOUTHWEST: 
- Ranking NFL quarterback salaries
- Wake up! Athletes caught sleeping
- Best college football traditions
- Oldest player on every NBA team
---
---