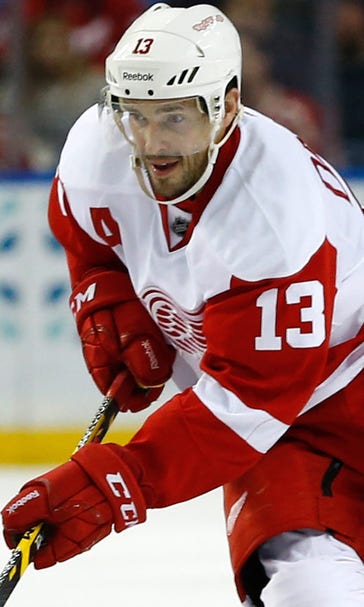 Notes: Datsyuk doesn't practice; Wings need to 'start on time'
BY foxsports • November 17, 2014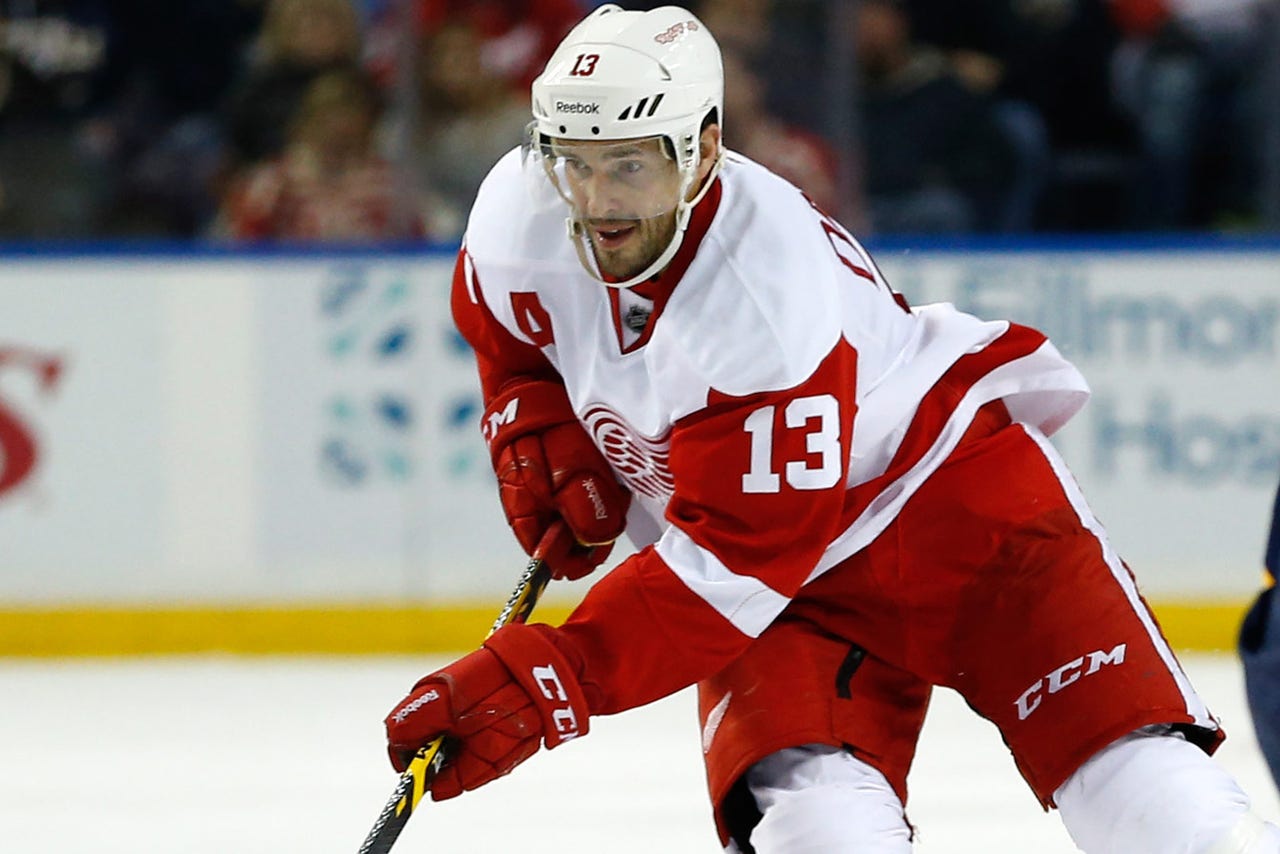 DETROIT -- It couldn't be a good thing to see Pavel Datsyuk arrive at Joe Louis Arena in street clothes while the rest of his teammates were on the ice.
Datsyuk did not practice Monday because of a recurrence of his groin issue, which kept him out of two games last week.
"He's getting checked out. I don't know what the word is," Wings coach Mike Babcock said.
Babcock said Datsyuk would travel to Columbus with the team.
SECRET TO SUCCESS
It's one of Babcock's favorite phrases and teaching points -- "Start on time."
The Wings did against the Chicago Blackhawks Friday night and got a 4-1 win. 
They didn't against the Montreal Canadiens Sunday night and got a 4-1 loss.
"It's just being ready from the drop of the puck," said goaltender Jimmy Howard, who will start Tuesday in Columbus. "When we score first, we seem to be a pretty good team. When we get behind by a goal or spot the other team a couple, it seems to be an uphill climb for us. It's no different than any other team in the NHL. When you start on time, things go well for you."
The Wings are 5-1-2 when they score first and 3-3-3 when their opponent scores first.
The Wings' flat effort when playing a Canadiens team that was on the second of back-to-back games rankled Babcock.
"We were no good, so you get prepared and you got to compete," Babcock said. "We didn't do that. So that's on me anytime your team doesn't compete hard enough or anytime your team isn't prepared, you got to look at yourself as a coach and then obviously our leadership group has to do the same and our players."
GOING TO COLUMBUS
Although the Blue Jackets are just 6-10-1, the Wings know better than to take them lightly.
"Columbus, they always play us well so we gotta be ready to go," Drew Miller said. "It's a big game for us, first one on the road trip so we gotta start quick and come prepared to play."
Last season, the Wings were 1-2-0 and managed just five goals in three meetings with Columbus.
"It's always a tough place for us to play," Justin Abdelkader said. "They get good crowds and it's usually an energized building when we play down there. We have to be better. We have to be better down in Columbus. We've had a history of not playing our best (there). We have to get off to a good start."
The Wings do have to be concerned about the Blue Jackets' power play, ranked fourth in the league at 24.6 percent.
The Blue Jackets' leading scorer is Ryan Johansen, who has six goals and 14 assists in 17 games.
However, Blue Jackets coach Todd Richards told reporters in Columbus that Johansen is banged up and is questionable for the game.
"He's one of their skilled guys," Brendan Smith said. "You look at them and they're more of a blue collar, hard-nosed team. He brings that different aspect. He can put the puck in the back of the net and he can help their power play and put points on the board. You can have as many hard-nosed guys and play hard, but you can't win games because you can't put the puck in the back of the net. He brings that dynamic to help them out."
HEADING TO ROAD
The Wings play their next three games on the road at Columbus Tuesday, at Winnipeg Thursday and at Toronto Saturday.
"In order to get to the playoffs, you have to be able to win games on the road," Howard said. "This is a great opportunity to get that started here."
Abdelkader said the Wings don't need to reinvent the wheel going on the road.
"We have to play a simple game and can't turn the puck over," Abdelkader said. "You have to get pucks deep, get pucks to the net. Hopefully we can do that and sustain some pressure. Be smart the first 5-10 minutes and limit our turnovers. That's always a big thing on the road is eliminate turnovers and playing more of a north, south game."
Babcock just wants to see improvement before the team returns to Joe Louis Arena Nov. 24 against Ottawa.
"We just need to get better," Babcock said. "We have to get better or we're losing ground. I thought we took a step here today, we'll try to take a step tomorrow and just kind of keep grinding. That's what we have to do. I think we need more out of some guys and I've challenged them individually and collectively and that's what we'll look for."
---