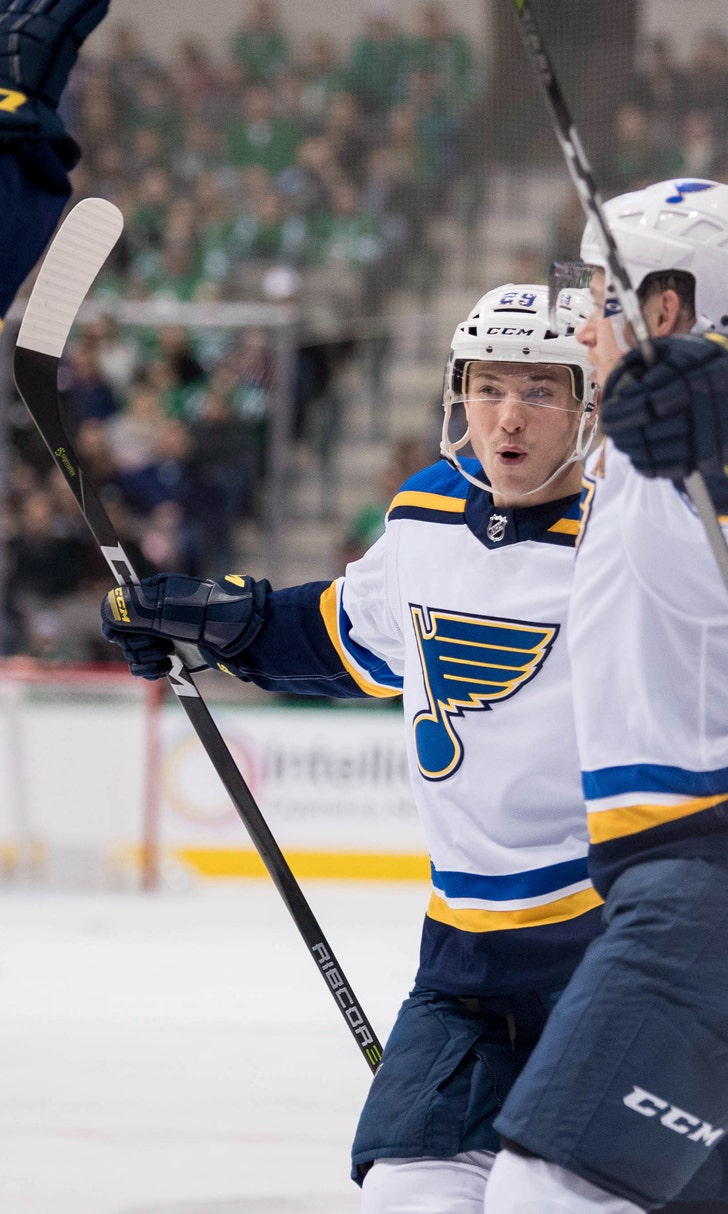 No rest for the young: Blues send Dunn, Barbashev, Thompson to AHL
January 10, 2018
ST. LOUIS -- They're young. And more than rest, they need game experience, which is why three Blues players will be spending the club's bye week in the American Hockey League.

The Blues assigned defenseman Vince Dunn and forwards Ivan Barbashev and Tage Thompson to AHL clubs Wednesday, a day after the Blues lost to the Panthers in their last game for a week.

Dunn and Barbashev were assigned to the Chicago Wolves, while Thompson was sent to the San Antonio Rampage.

Dunn, 21, has seven points (three goals, four assists) and eight penalty minutes in 39 games with the Blues in his rookie season. This will be his first minor league action since last season.

Barbashev, 22, has played 17 games with the Blues this season, his second in the NHL. He had two assists Tuesday and has produced all five of his points (one goal, four assists) in his last three games. He also has eight points (four goals, four assists) in 18 games with the Wolves.

Thompson, 20, scored a goal against the Panthers on Wednesday, raising his scoring to five points (three goals, two assists) in 15 games with the Blues in his rookie campaign. He also has 16 points (seven goals, nine assists) in 24 games with the Rampage.


---
---