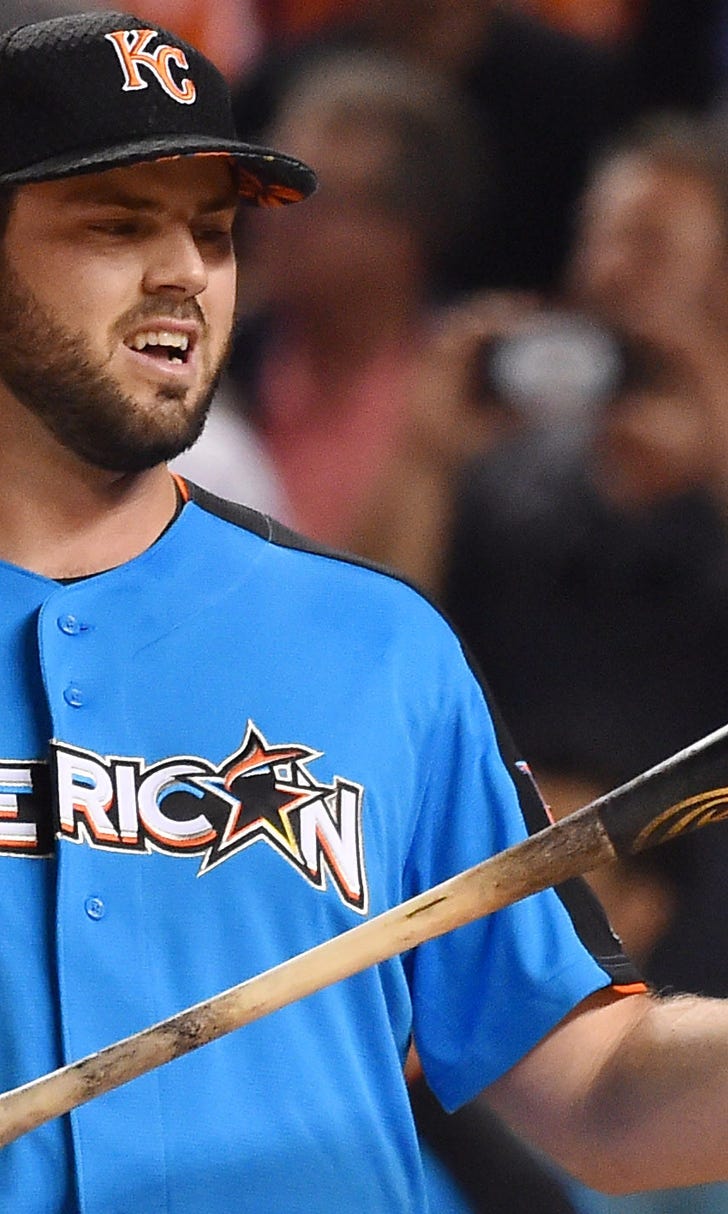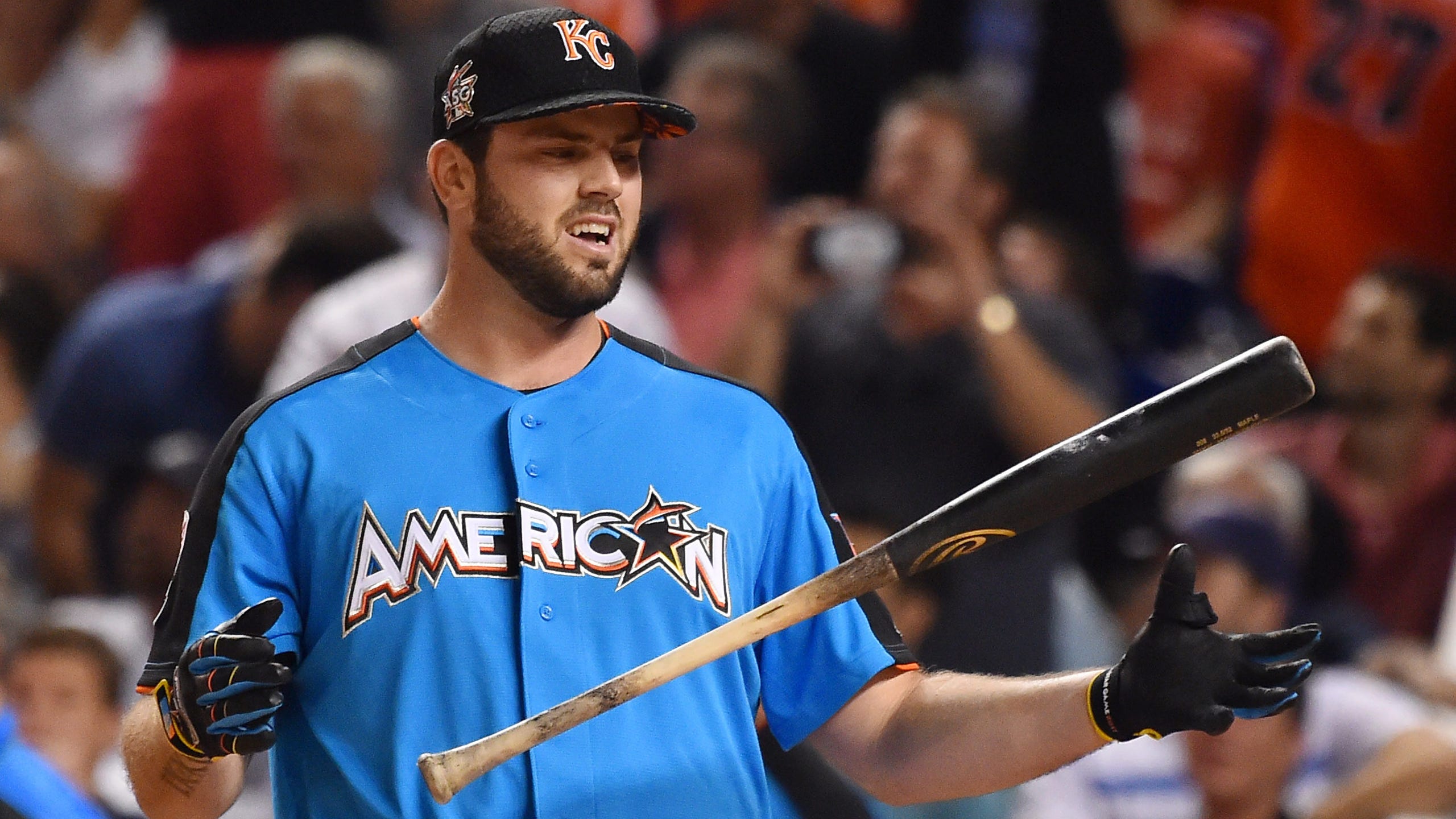 Moustakas falls in first round of the Home Run Derby
July 10, 2017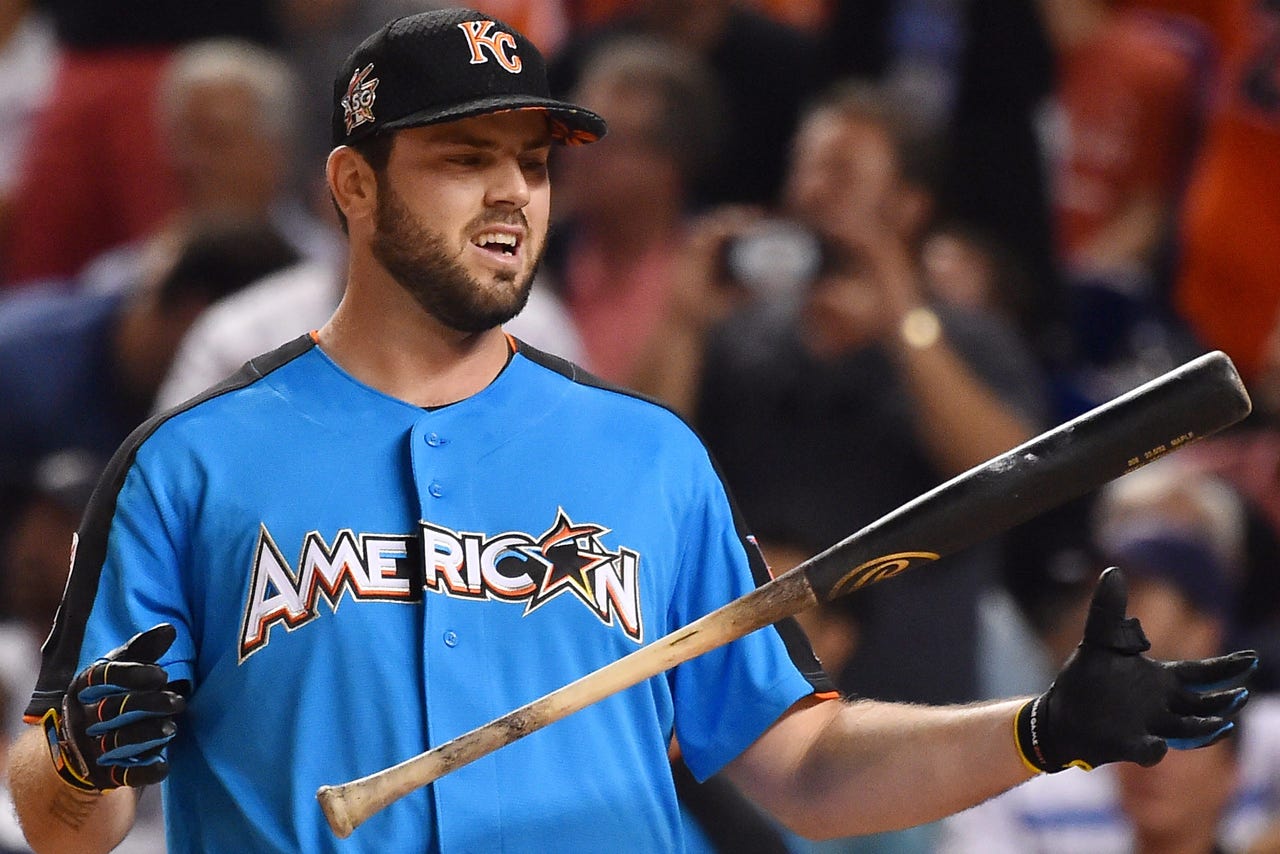 MIAMI  -- Miguel Sano of the Minnesota Twins advanced to the semifinals of the Home Run Derby by topping Kansas City's Mike Moustakas 11-10 in the opening matchup Monday night at Marlins Park.

Sano went first and connected on nine homers in his four-minute allotment -- then got two more in a 30-second bonus period, thanks to him hitting enough qualifying home runs of 440 or more.

Moustakas could have used those extra 30 seconds.

He homered on his first swing, then slumped for a bit before rallying to hit his 10th with about a minute left. Only line drives and pop-ups were left for him though, and Sano advanced.

Sano's longest homer was 470 feet.

The Twins third baseman continued to advance all the way to the finals before being topped by New York Yankees outfielder Aaron Judge, the winner of the derby.
---
---