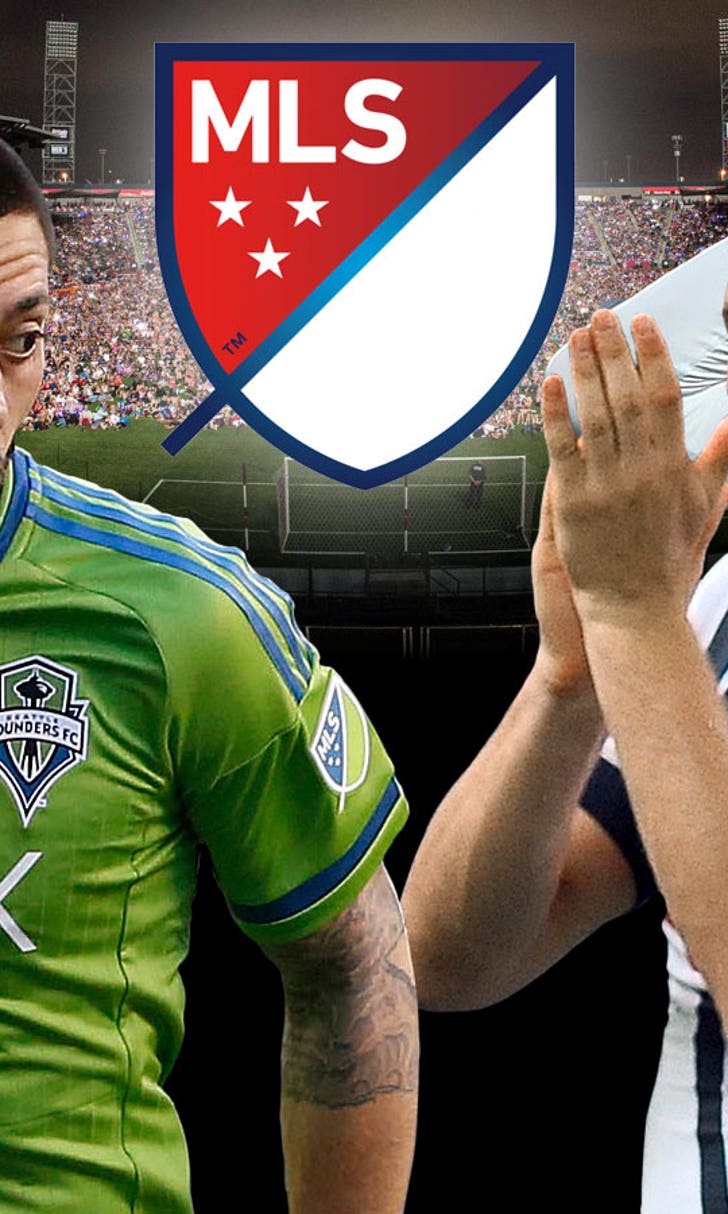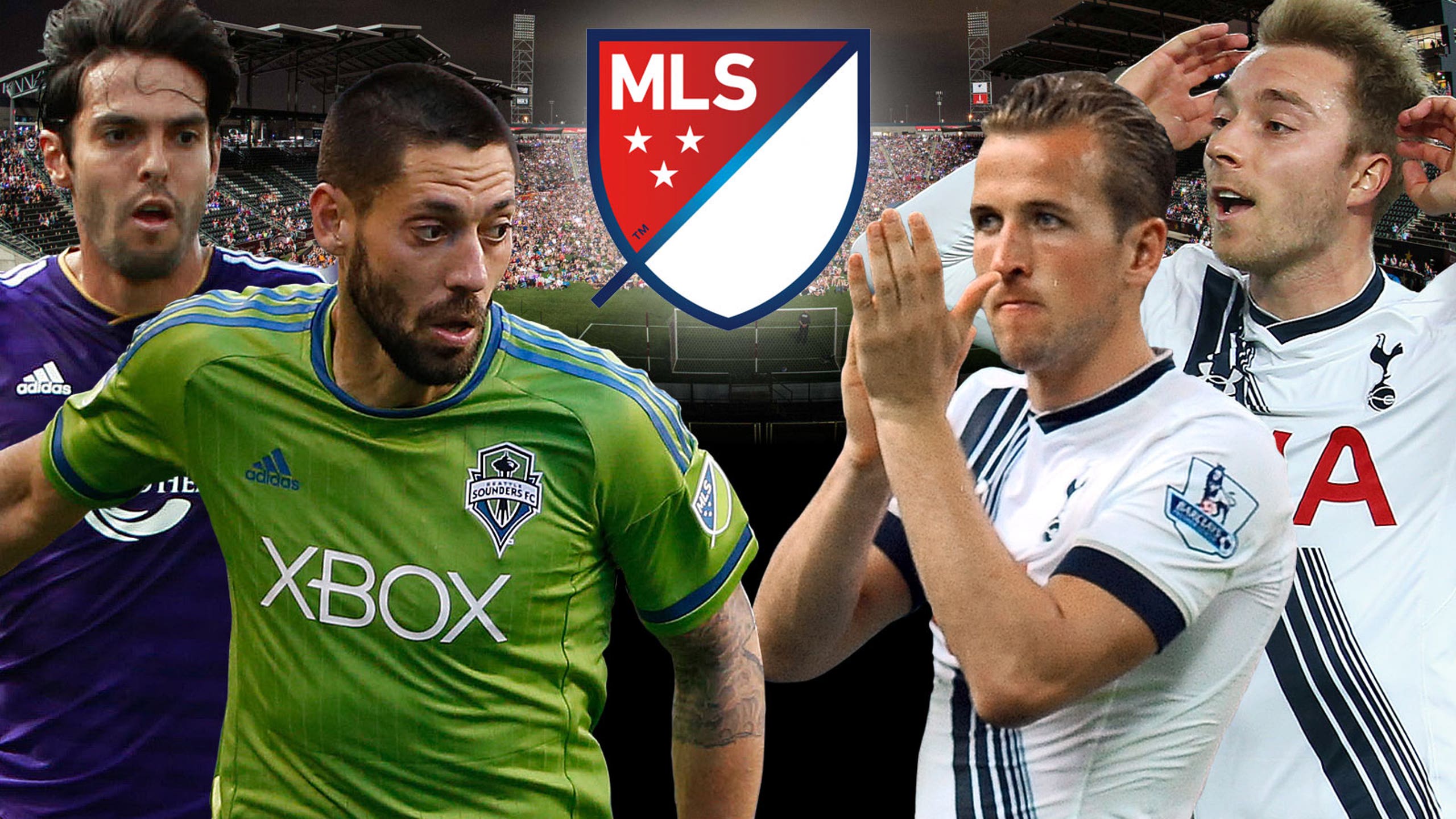 MLS All-Stars aim to impress against Tottenham Hotspur
BY Kyle McCarthy • July 28, 2015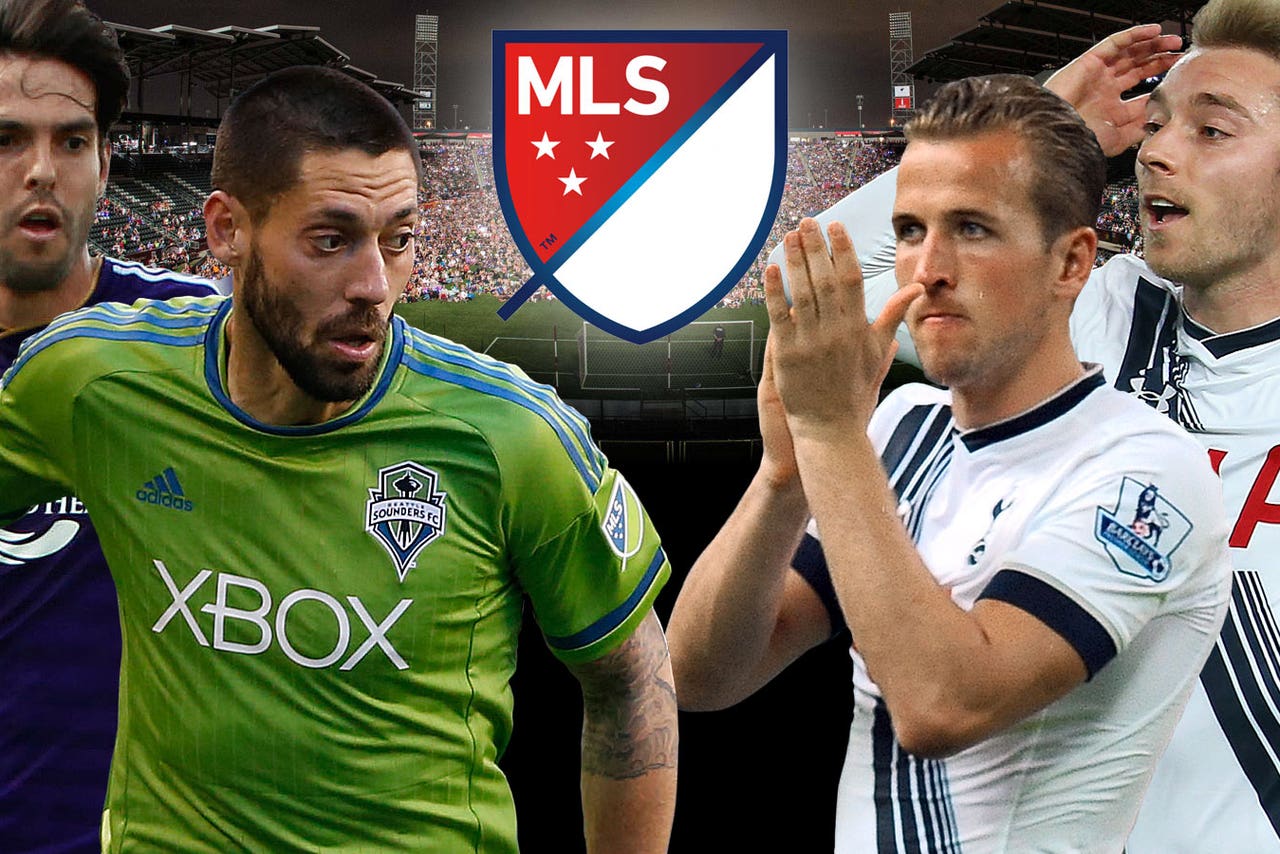 COMMERCE CITY, Colo. --
In the midst of its 20th season, MLS remains a league firmly focused on growth. Every step forward or backwards registers on the trajectory. The progress isn't constant or linear, but it continues with each passing day with distant, lofty objectives in sight.
Most neutrals assess the state of the league through high-profile player signings and marquee events. On the first count, MLS is in the midst of a banner year with ascending stars like Giovani dos Santos and Sebastian Giovinco and established figures like Didier Drogba, Steven Gerrard, Frank Lampard, Kaka, Andrea Pirlo and David Villa all choosing to continue their careers in America. The attention to the second point inevitably coalesces around the MLS All-Star Game during the summer.
This particular edition once again follows the MLS-against-the-World format to pit a selection of the league's best players against a major club. English side Tottenham Hotspur provides the opposition on Wednesday night (live, 8 p.m. ET, FOX Sports 1, FOX Sports Go) as the league attempts to underscore its achievements with a victory.
In rather stark contrast to All-Star Games in other sports, the performance and the result matters for a league still attempting to increase its profile and highlight its increasing stature in the game.
"There are very few events that are real, competitive matches where guys are going out and putting their pride on the line," MLS commissioner Don Garber said during a MLS W.O.R.K.S. event in Denver on Monday. "It's not just a showcase. Part of that is we want to show we can go toe-to-toe with any team in the world. Sometimes, we get our butts kicked. Sometimes, we do a pretty good job of kicking butt ourselves."
The mentality sometimes seeps into a game used by foreign opposition to prepare for the upcoming season. The encounter between the MLS All-Stars and Bayern Munich last August included a couple of robust tackles in the latter stages and a post-game disagreement between All-Star coach Caleb Porter and Bayern manager Josep Guardiola. The fallout from the All-Stars' 2-1 victory in Portland, Ore., reinforced the potential for sparks under the right circumstances.
It is not a straightforward situation for either side. MLS All-Star coach Pablo Mastroeni grappled with a raft of changes on Tuesday after four players -- including L.A. Galaxy stars Steven Gerrard and Robbie Keane -- withdrew after the weekend exertions and five replacements traveled to Colorado instead. Giovinco faces a late evaluation on his heel injury with Toronto FC teammate Jozy Altidore on standby if he is not fit enough to feature. Those players must congeal quickly against a Spurs side focused on hitting top form ahead of the season-opening trip to Manchester United on Aug. 8.
"It's a tricky type of game," Seattle forward Clint Dempsey said. "This is our first training session today and we have the game tomorrow. If we win, we're supposed to win because we're in midseason. If we lose, it's a bad reflection on the league. We have to make sure we go out and represent ourselves well and do well."
The need for proof and validation exists even after 20 years. These major events provide the league with a chance to herald its achievements and signal the way toward the future (including in the Homegrown Game staged the night before), but they also offer a downside if players pick up injuries or if the All-Star team succumbs to a heavy defeat. It is -- for better or worse -- still an important component for the perception of the league.
It is why most players sacrifice a few days with their clubs in the middle of the regular season willingly and take such pride in wearing the shirt. These occasions remain important for the league and its stars as they attempt to expand the profile of the league within the American sports landscape. And they know it.
"I think it's a celebration and where the league is at," Sporting Kansas City defender Matt Besler said. "For the players, we want to do our best to show and represent what this league is about. The best way to do that is to beat teams and win games. We've seen it in years past what a win over a top club in the world can do for the league. We're hoping to do that again this year."
Another victory offers another potential punctuation mark in a summer already infused with energy and intrigue by the arrivals of dos Santos, Drogba, Gerrard, Lampard and Pirlo. MLS is no longer in the make-or-break stage suffered through at the turn of the century. It is on firm ground with a yearning to march onwards. This occasion supplies a chance to accentuate the point, but it will continue nevertheless as this landmark year continues to unfold.
---
---