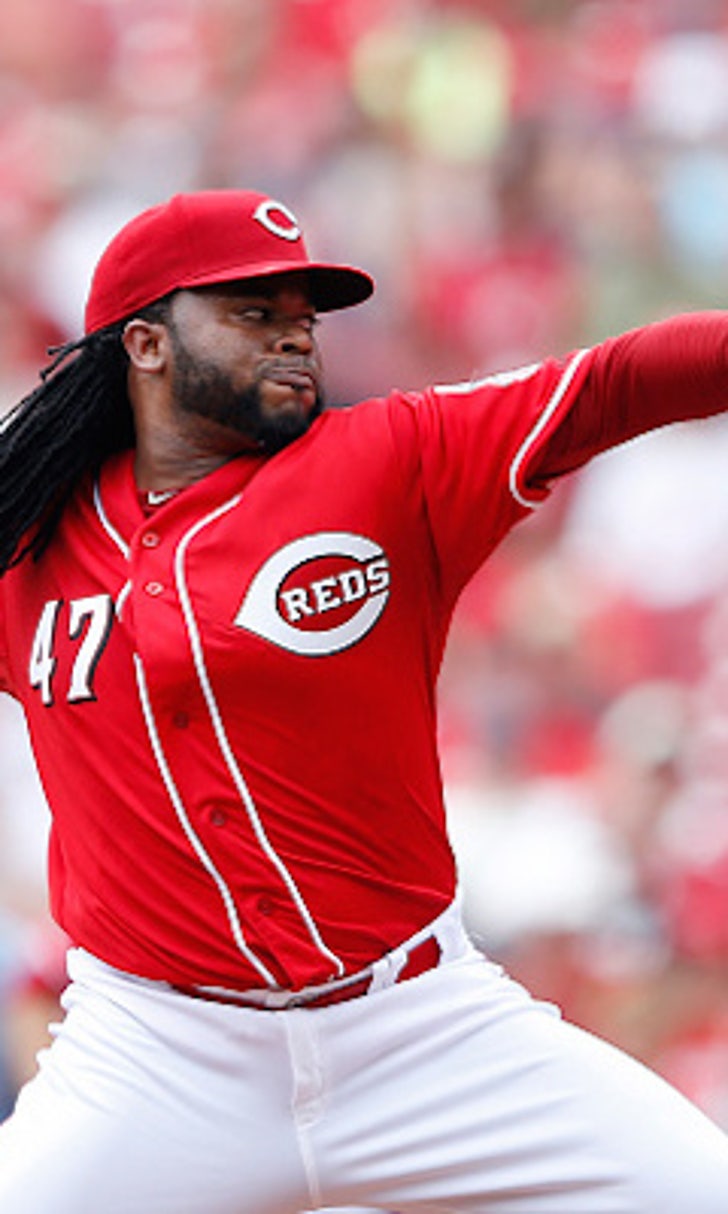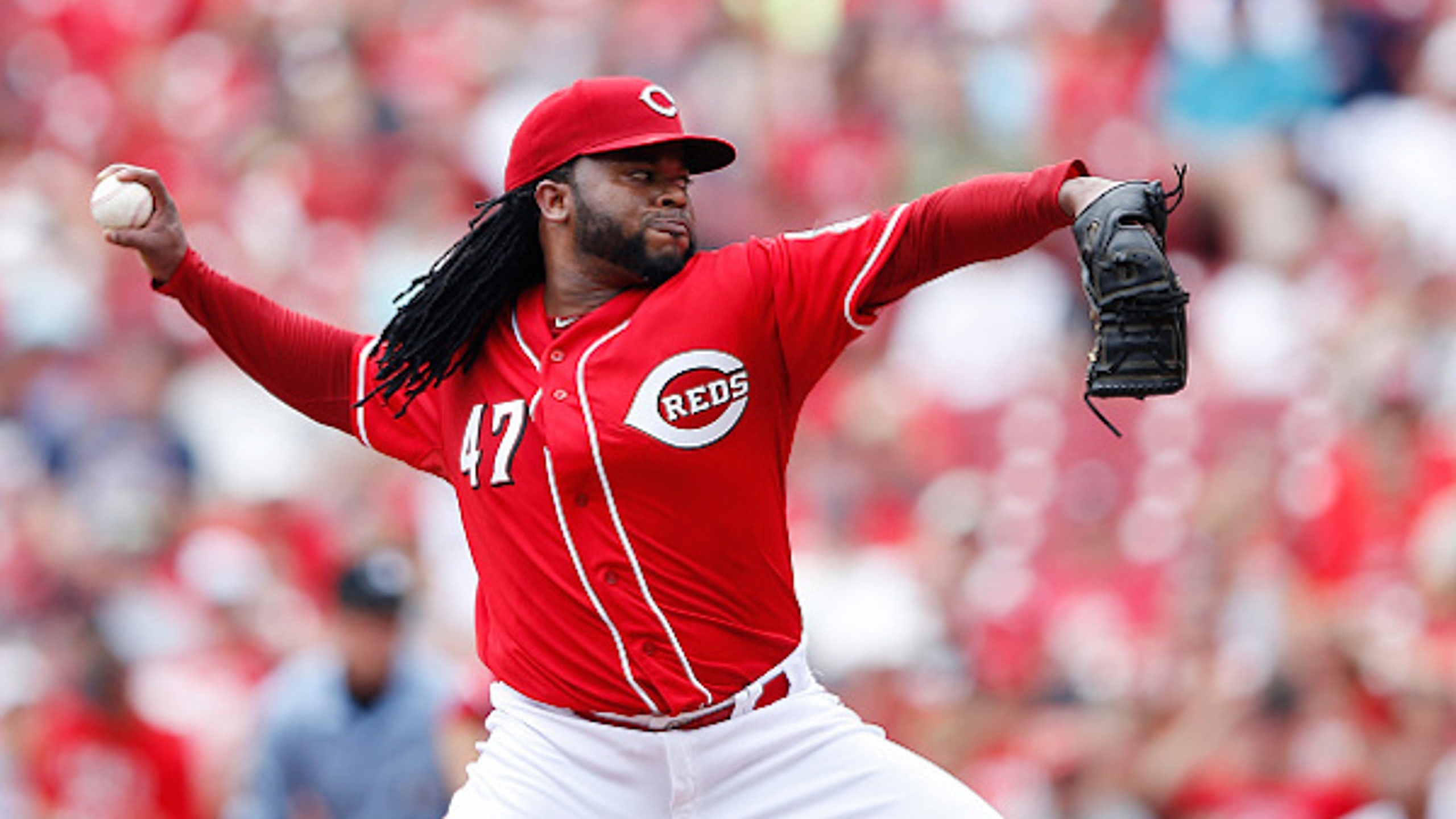 MLB Quick Hits: Cueto in KC
BY foxsports • July 26, 2015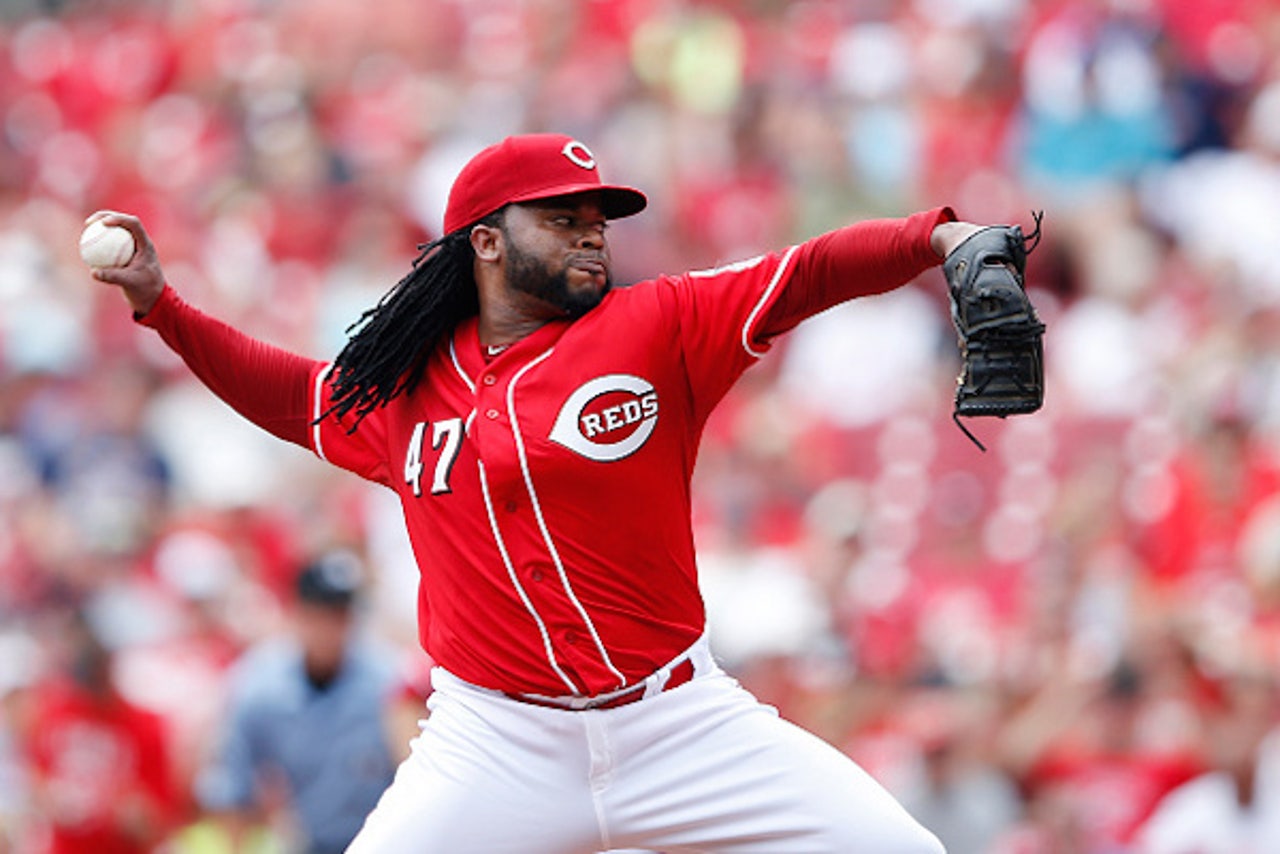 Johnny Cueto is finally heading to the Kansas City Royals.
The deal was completed on Sunday after Cueto was nearly dealt before his start on Saturday. The deal didn't go through then because of issues with medical reports for one of the other players involved. It was a hold up that led to Cueto pitching one last gem for the Reds.
Let's get to the nitty-gritty: what should fantasy owners make of Cueto's move to the Royals?
The knee-jerk reaction is to expect worse production. That's usually the right call when dealing with a pitcher who has spent his whole career in the NL moving to the AL. The DH is a game-changer, for sure.   
But that's oversimplifying things in Cueto's case. The Reds have been a pretty good defensive team this year, but the Royals have been elite. 
So far this season, the Royals have 47 defensive runs saved, which is first by a large margin. For context sake, the Reds rank eighth in the league with 17 defensive runs saved. Basically, Cueto is going to be pitching in front of one of the best defensive teams we've ever seen.
There's more. Cueto has long pitched in one of the league's biggest hitter's parks, as the Great American Ball Park has ranked 2nd, 4th and 3rd in HR park factor the last three seasons. Kauffman Stadium, meanwhile, has ranked 22nd, 22nd and 28th during the same time frame. So not only is Cueto's defense going to save him some runs on balls in play, but moving to a bigger home park should cut down on the number of homers he allows as well.
With that in mind, this move to the AL could actually benefit Cueto, who was already one of baseball's best pitchers. Use him in DFS, and target him in trades, as owners might be overly concerned with the league switch. 
In other news...
A-Rod!: No one expected Alex Rodriguez to remain relveant in fantasy this year, but he just keeps chugging along. On Saturday he homered not once, not twice, but thrice. Just another reminder why it's important not to hold grudges. 
He's alive: No one fell off the fantasy radar faster this season than Lucas Duda. After starting the season off pretty well, Duda hit .187 in June and is somehow hitting worse (.160) in July. The good news? Duda homered twice on Saturday and finally showed some signs of life along with the rest of the Mets offense. You'll probably need at least a week or two of hot hitting to buy in again, but the career stats say there's no way he'll continue to be this bad.
It's over: Zack Greinke's scoreless streak finally came to an end Sunday at 45 2/3 innings. I'm setting the over/under on someone breaking Orel Hershiser's record of 59 straight scoreless innings at three years. Given the decline of hitting on the whole lately, I'm taking the under. 
More Mets: David Wright has been cleared for baseball activities, but we're still probably a while away from seeing him back on the field. Keep an eye on him and wait until you see him get the nod in a rehab game before adding. With Michael Cuddyer headed to the DL with knee problems, you can go out and get his replacement, Michael Conforto. He was 4-for-4 in Saturday's drubbing of the Dodgers.
Freeman: Braves first baseman Freddie Freeman has been activated from the DL after missing 29 games with a wrist injury. If someone got impatient and dropped him, he's a must-add. 
Pedroia out: Once again, Dustin Pedroia is dealing with a hamstring strain. He's been sent to the 15-day DL, and this is a reaggravation of an injury that caused him to miss 16 games before the All-Star break. He's worth hanging on to, but it's frustrating nonetheless. 
Check back tomorrow for more trade analysis from John Halpin in Monday's Quick Hits. Enjoy the rest of your weekend!
---
---